---
published: 7 / 4 / 2021
---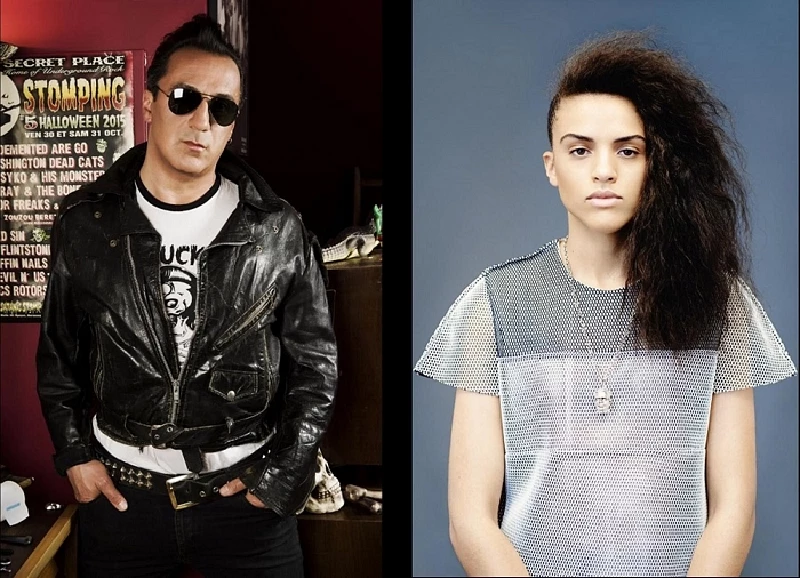 intro
Ex Adam Ant bassist and Wolfmen frontman Chris Constantinou talks to Andrew Twambley about his new award-winning project Rude GRL + CC, playing at Live Aid, working with Rat Scabies and Wilko Johnson and co-writing with Lou Reed.
If you ever run into Chris Constantinou down The Mitre in Lancaster Gate, whatever you do, avoid approaching him and saying, "Don't drink, don't smoke, what do you do?" because that just would not be funny and would definitely not be cool…and Chris is the coolest guy in the music business. Okay, so he was Adam Ant's bass player, but he is a seasoned musician and his legacy is much more than a few years of glam-rock. Pennyblackmusic spent time with him discussing such important matters as visiting Jimi Hendrix's loo, getting drunk with Slade, giving Wilko Johnson a pint of gin, his love of eclectic Indian music and why after appearing early on the bill at Live Aid he left and went to the pub… PB:  Hi Chris, thanks for giving Pennyblackmusic your time.  I see that you have an exciting new EP on the go, 'Like Wow' with Jenna Dickens from Basement Jaxx and Bunni Moretto under the name Rude GRL +CC. How did that project come about? Chris Constantinou: Well, Rude GRL aka Jenna is a friend. When I first met her, we were both signed to Sony. This was when I was with the Wolfmen with Marco Pirroni, and we were co-writing with lots of different musicians such as Sinead O'Connor. Jenna was about thirteen, I think, and she was a sort of child star. She was really talented, and they put her forward for us to work with her, and so we did a load of tracks with her. I don't think any of them were ever released because she disappeared for a while. She went into rehab when she was very young, and so I didn't see her for a few years and didn't know what happened to her. But then I sent her a text three or four years ago and she replied, and we got together and we started writing. PB: Rude GRL + CC won an award at the PMA Mark Awards 2020 for Best Hip Hop Track with 'Helen Keller'. How long have you been interested in hip hop? CC: I'm not really into any sort of genre specifically. I'm into what I like really, so they asked us to do this and I said, "Yeah, why not?" and Jenna is into all that. I thought it was a good combination of mixing it up. 'Helen Keller' is not really a hip hop track if you listen to it. I don't know how it won a hip hop award to be honest with you, but it did. PB: What's the aim of the Rude GRL + CC project? CC: It's really a sort of band project we put together. Before all this shit happened, we were going to go out and play live, go out and play a few gigs. Now we're just making records and getting them out there. So we're just writing… it's one of those periods where there's nothing else to do. We're just in the studio making songs. We do intend to take it live if it ever does open up again. We'd love to go out and play it live. PB: Bearing in mind Jenna's past are there any specific subject matters you want to push forward? CC: We write about anything. She's fine. You can ask her any questions you want really. PB: You recorded for the EP 'Brand New Cadillac' and Paul Simonon's signature tune 'Guns of Brixton' from the Clash's 'London Calling', the greatest album the world has ever seen. When I first read that I thought, "Oh Jesus" as you need massive kahunas to do that. But I can now say it's a brave and brilliant rendition with a vocal quality overreaching the original. How did you choose that? CC: Jenna Rude GRL was a fan of the Clash anyway, so we just did it. To be honest with you, when she came down to my studio we did those full tracks in three hours. So, all of her vocals were first takes. She had the lyrics on her phone and I set the mic up and she came in. I said, "Are you ready?" and she said, "Yeah." I pressed record and that was it...done. It was that quick! PB: It sounds like you'd been in there for three weeks? CC: No, a friend of mine is married to Paul Simonon, who wrote and sung 'Guns Of Brixton', and she said she loved our version as it was very unusual. PB: One reason why it stands out is because Paul Simonon is a bass player and not a singer. I'm sure he would admit to it. On the album it sounds pretty good, live it was never brilliant owing to the vocals. They used to try and hide that but your version does stand out by a long way, I must say. C: That's so cool. It's funny because our label Universal were really into it. You never know when you record a track. You just do it and think, "Yeah, that's cool" and move on. It's nice to get feedback afterwards. I'm pleased you like it. That's great. PB : 'Like Wow' is a long way from your first band The Drill in 1977 which was a rock band. Were you not tempted to go straight for punk which was obviously big in '77? CC: Well, we thought we were a punk band but the problem was that it was just so mixed up because we had a prog-rock keyboard player, then we had a guitarist who was like a rock guitarist, and I was thinking it would be like a punk band as we were signed to the same label as The Adverts. It just came across as really odd. We, however, worked with Chas Chandler, who produced us. PB: What was it like being looked after by the legendary Chas Chandler? And I don't use that word "legendary" lightly. What was it like being guided by a guy who made Hendrix and Slade such world beaters? C: Well Jimi Hendrix was one of my idols growing uo, It was Hendrix and T-Rex. Hendrix and Slade were both produced by Chas Chandler, and when we signed to Ebony and RCA Records they said, "We're going to put you with Chas Chandler," and we went up to IBC Studios and I was like, "This is this real thing", because IBC Studios on Portland Place was Chas's studio. We went in there and he said, "Oh, this is where Jimi used to sit, and this is where he wrote 'The Wind Cries Mary', and he went into the toilet over there and that's where he wrote the lyrics on a bit of paper." I was hearing all these stories of when he used to practice his guitar or where he went to make a cup of tea, and Chas was telling me about The Animals also. He was one of the most down-to-earth blokes that I have ever met in the music business. He used to come to the studio and he'd walk in and go, "Alright, lads, I'm just going to go and get a couple of sausage sandwiches," and he'd get one with red sauce and one with brown sauce, and he'd put his feet up on the desk and say, "Get on with it!!". He said, "If anything interrupts me from reading this paper and eating my sandwiches, I'll know it's wrong" (Laughs). I thought, "What are you getting paid to do?" (Laughs). Slade would come in into the studio, and they'd be taking the piss out of us constantly . They were great and were a good laugh. We'd all go to the pub behind the studio, and they said, "Do you want to come on tour with us, supporting us?" So, we went on tour supporting Slade, and that was our sort of opening. One of the things that we were supposed to be doing was opening for the Ramones. They were supposed to be coming over but they cancelled, so to us it was the biggest choke ever! PB: I am sure that you are tired of talking about Adam and the Ants but indulge me for a minute. How was the whole Live Aid experience? CC: It was great obviously, but I didn't realise it was such a big thing at the time because we'd been touring for ages, and we'd been travelling quite a lot. I was not told much, just that it was a charity gig, so in my little diary I put "Charity gig July 85'. So, I didn't think about it. I think I was told that we were playing four numbers or something, and we didn't have to rehearse because we'd been playing all the time.  I was hanging out with Danny Kustow from the Tom Robinson Band, He's a good mate of mine. We were getting a band together at the time, and he gave me a lift up on his motorbike the night before to do a soundcheck. I think Status Quo were there and all the other bands that were starting off.  So, we soundchecked and then we went back to the hotel, near Wembley, stayed up all night, got up in the morning and went up to the gig. It didn't really dawn on me what was going on really…how big it was! I really had no idea, and when we walked on the stage the heat of the audience hit me and I could see Adam was a bit nervous. He said, "We only doing one song." I said, "Fine. That's alright." I think there was some stuff going on and he wasn't happy about it. We were supposed to be doing four songs. We went on and did 'Vive Le Rock'. Then I went back to my flat at Lancaster Gate afterwards thinking that it was early and there wasn't much happening." I was chilling out a bit and I realised everyone was watching Live Aid, and so I went to The Mitre, the pub on the corner. I was sitting there watching Live Aid on the TV with everyone, and I was like, "What am I doing here? I should be there." So, I went back to Wembley and joined in, and watched The Who from the side of the stage, who were one of my favourite bands. The energy between Townshend and Daltrey was electrifying, and just standing a few feet away from them it was amazing. Then after the gig there was a party at a club called Legends, and we all got into like buses, like kids at school, to go there. I think Adam had booked a limo and Marco Pirroni had nicked it. Marco had this girlfriend and he wanted to impress her, so he got in the limo and the tour manager said, "You better take your stage pass." It was the pass to get into Legends as well, and he said, "Oh I don't need a pass, I'll be fine I'll get in," so he got there and the bus came and I saw Marco standing outside with all the fans and his girlfriend. I said, "What are you doing?" And he said, "They won't let me in because I've not got a pass" (Laughs), so he said, "Can you get me in?" I got in and spoke to the tour manager and said, "Can you get Marco in?" so he went out and got him in eventually. Looking back it was an amazing day but at the time I didn't realise it was…Can you believe that? PB: In 2004, you re-joined Marco and formed The Wolfmen and were described in one publication as "Rock stars growing old disgracefully with style." Is there any possibility of getting back together? CC: I would love that, but Marco didn't like playing live so that kind of held it back. That isn't a criticism of Marco. He just didn't like it and he was very upfront that he didn't like playing live. I managed to persuade him to do four gigs and it was obvious that he wasn't enjoying the gig process, so then we got this guy Kieran in. He was a fan of Marco, and he came in and did the live guitar, so we did some shows. We did the 100 Club and it was packed. It was like everyone we knew was in the audience. tt was quite a blast that show. I really enjoyed it. PB: In 2014 you formed The Mutants with Rat Scabies. That must have been a load of fun. Was it? CC: Oh, yeah! I loved playing with Rat and hanging out with him. We got on straight away. It's funny because I'd never met him before and I sent him text. I was in a pub called The Ship with a mate, and I said, "I want to get this band together. Have you got any ideas on who can be on this album?". We just jotted down all these names of who could be on this album - Wayne Kramer, Wilko Johnson, TV Smith, Charlie Harper, this list of people, even Adam Ant was on there. We started contacting them and miraculously it came together, and somehow Wayne Kramer from MC5 was in town at the same time as Wilko was coming into the studio, and Wilko has said Wayne's the reason he started playing. There's a whole clip on YouTube of that day in the studio. Wilko turned up and he was very nervous, and he had stopped off in the pub on the way, and then he came in and I knew he liked gin, so we got a couple of bottles of gin in and I poured him a pint of gin when he got there, and that's how the day went on. It was such an amazing experience playing with Rat, so we did that album 'Rhythm and Punk Review'. The next one we made was when we were in Tokyo. That was called 'Tokyo Nights'. We did the same thing and we thought, "Who can we get in from Tokyo?" and we got all these names in and we did a gig out there. That was fun. Rat was like a hero out there. He was worshipped in Tokyo. People were bowing down in front of him. Even after the gig there were people queueing to be healed by him so he was touching them (Laughs). Then we went to the desert to Joshua Tree and recorded "Your Desert My Mind' and we made that with these sort of stone heads. PB: It was only a couple of months ago that you and Rat released '1000 Motels', your own album under your own names. Do you have any plans to tour that when we all get back to normal? CC: Yeah, I'd love to do that. We've got another second album coming out in April . I'd love to tour with that. PB: In 2016 you toured 'Station to Station; with Bowie stalwarts, Earl Slick and Bernard Fowler. Yet another new direction…and with two mighty musicians… how did that happen? CC: I was in a club and having a slash in the toilet, and some guy came up to me and said, "Do you want to come do this tour?" and I said, "Well, I've only just come back from one tour," and I was quite knackered and I had to go off and do something else. He said, "Well if you can fit it in…" and I said, "Okay". I agreed to do it and I didn't know anything about it really. I just sort of said yeah. and then I listened to 'Station to Station'. and I thought, "This will be easy," and then I listened to it again and I thought, "Oh my God. This is not easy. Everything's in nines and not in eights." It was quite a thing and all those great musicians that we were playing with. It was unbelievable. PB: When I was researching for this interview, it was like being in 'Alice in Wonderland' falling down the rabbit hole into various surreal situations. Round a dark corner and after a few steps and I tumble down another rabbit hole and came across some sensational ethnic chill tracks you were involved with and such titles as 'Japanese Folk', 'Tokyo Concrete', 'Electronic India' and 'Ethnic Textures'. Where did all that come from and when do you fit it all in? I love Electronic India… CC: Oh, I'm so pleased you liked that. We did that album with Dalla Mendi, and that was my first venture into Indian music, and then started to get into all these other bits Fortunately Universal said they would fly us around the world so we could make all this amazing music. It's weird sometimes. I just stumble across these tracks and think. "Oh, where's that come from?" Yeah, there's a lot out there, isn't there (Laughs)? PB: Covid doesn't seem to have slowed you down at all. Can anything apart from age? CC: Age isn't going to slow me down. I'm just going to keep going until I drop (Laughs). PB Last question! What's the link between you and Lou Reed? CC: Oh, right! Okay. It's because of 'Do the Ostrich' and The Primitives. If you search 'Do the Ostrich' by The Wolfmen and then' 'Do the Ostrich' by Lou Reed you should be able to find him. The Primitives was Lou Reed before the Velvet Underground. He did this track ''Do the Ostrich', and basically it was just like one thing going all the way through with him just saying "Do the Ostrich". and Marco loved it. It had this sort of special tune that he used on the guitar. and Marco said, "Why don't you write a verse and a bridge and we'll do it?". So, I wrote a verse and a bridge. and then I sent it to Lou Reed's manager. and I said, "Are you okay if we do this as a co-write?" He said," I've got to play it to Lou", and he came back and said, "Mr Lou Reed loves it", so we ended up doing a 50/50 split with him and that's how that co-write came about, just like that really. PB: Thank you.
Band Links:-
https://chrisconstantinou.com/
https://www.facebook.com/Chris.Constantinou.Music/
https://twitter.com/c_constantinou
Play in YouTube:-
Picture Gallery:-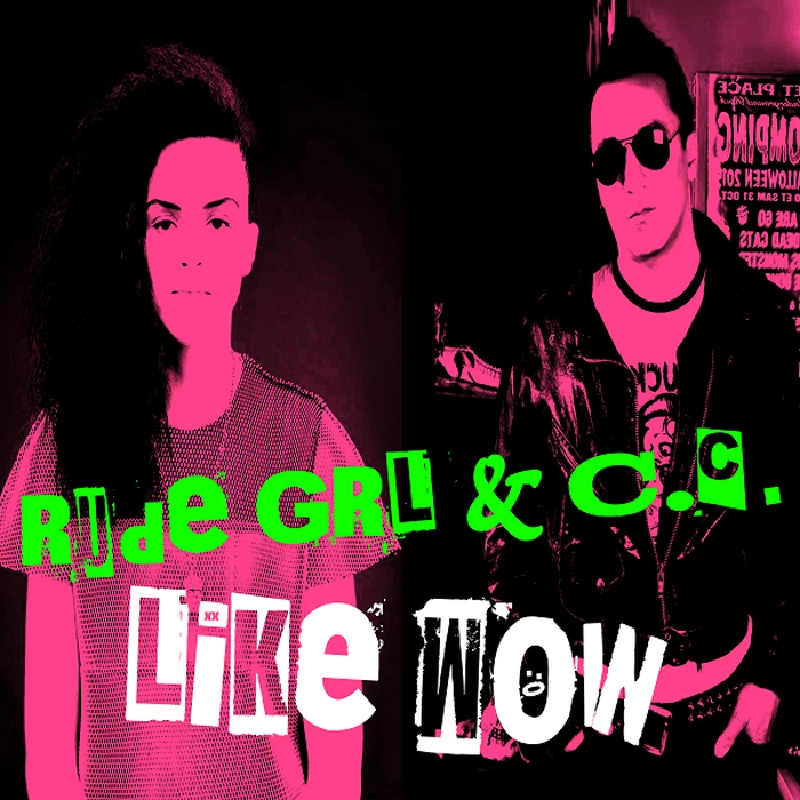 related articles
---
Rat Scabies: Interview (2021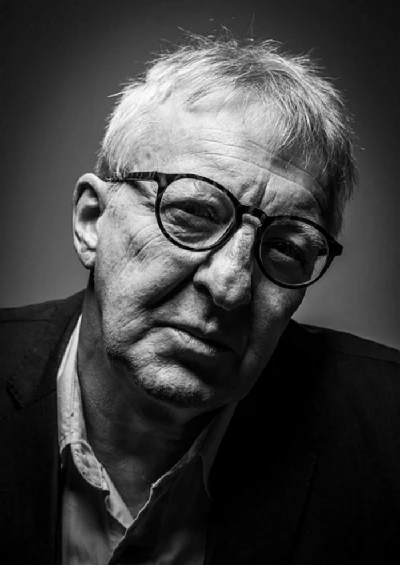 Drummer and founder member of punk legends The Damned Rat Scabies chats to Andrew Twambley about his first shows with the group in 25 years and his new album with Chris Constantinou, 'One Thousand Motels'.
Wolfmen: Live Review (2011)
Pennyblackmusic Regular Contributors
---