---
Jessie Ware
-

What's Your Pleasure?
published: 13 / 9 / 2020
---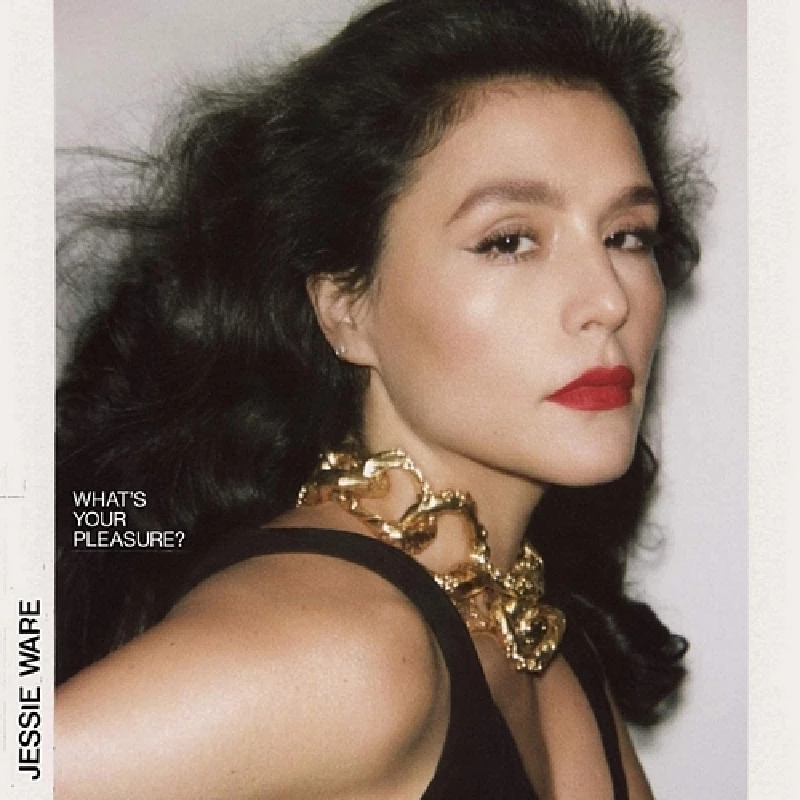 Label: Virgin
Format: CD
intro
Positive and optimistic disco-influenced fourth album from chart-topping singer-songwriter Jessie Ware
In 2012 Jessie Ware received a Mercury nomination for 'Devotion', her debut album, attracting attention here and in the USA. After two less well-received follow-ups 'Tough Love' and 'Glasshouse', co-hosting the lifestyle podcast 'Table Manners' with her mother Lennie gave Jessie Ware the space to re-evaluate things and now the South London singer is back with her fourth album, 'What's Your Pleasure?'. Produced by James Ford, this is a vibrant collection brimming with escapist disco tracks. Lyrically the focus is on love and lust. For Ware the premise was: "Will this make people want to have sex? And will this make people want to dance?" The album opens with 'Spotlight', a theatrical slow-burner about longing and rejection –"Tell me when I'll get more than a dream of you" - showcasing Ware's mellifluous vocals, before transforming into a catchy pop song, delicately underscored by strings and synthesizer. The title track's hushed vocals, sparkling synths and insistent disco beat are reminiscent of Donna Summer. 'Mirage (Don't Stop)' has a rhythm and melodic vocals redolent of Soul to Soul. And 'Ooh La La' is a kitsch tune displaying Jessie Ware's sense of humour, incorporating the trademarks of a classic disco song – buoyant percussion, earworm bass and shooting synths. Pulsating with drum machine beats and strobing basslines, the collection also features moments of intricacy, as in the love song to her as yet unborn child, 'Adore' with its tonal shifts, and sensual R&B track. 'The Kill' with its cinematic frame deals with the anxiety accompanying first sexual attraction to a stranger: "I follow you through the night like a dog with the scent of your cologne….Don't try to kill me with your love." The album ends in a joyous, soulful finale 'Remember Where You Are', an apocalyptic love song. A myriad of influences from the past shape the songs, but this is very much a contemporary collection, showcasing Ware's revitalized lyrical and musical competence. Ware is delighted with the new release, saying she has regained all her previous optimism: "I'm back to my first love with this album… It is a cheerful, happy, positive record – just what is needed for these troubled and dreary times!" This encapsulates the vibe of 'What's Your Pleasure?' – a winning formula.
Track Listing:-
1
Spotlight
2
What's Your Pleasure?
3
Ooh La La
4
Soul Control
5
Save A Kiss
6
Adore You
7
In Your Eyes
8
Step Into My Life
9
Read My Lips
10
Mirage (Don't Stop)
11
The Kill
12
Remember Where You Are
Label Links:-
http://www.virginrecords.com/
https://www.facebook.com/virginrecords
https://twitter.com/virginrecords
https://instagram.com/virginrecords/
Pennyblackmusic Regular Contributors
---