---
published: 9 / 8 / 2020
---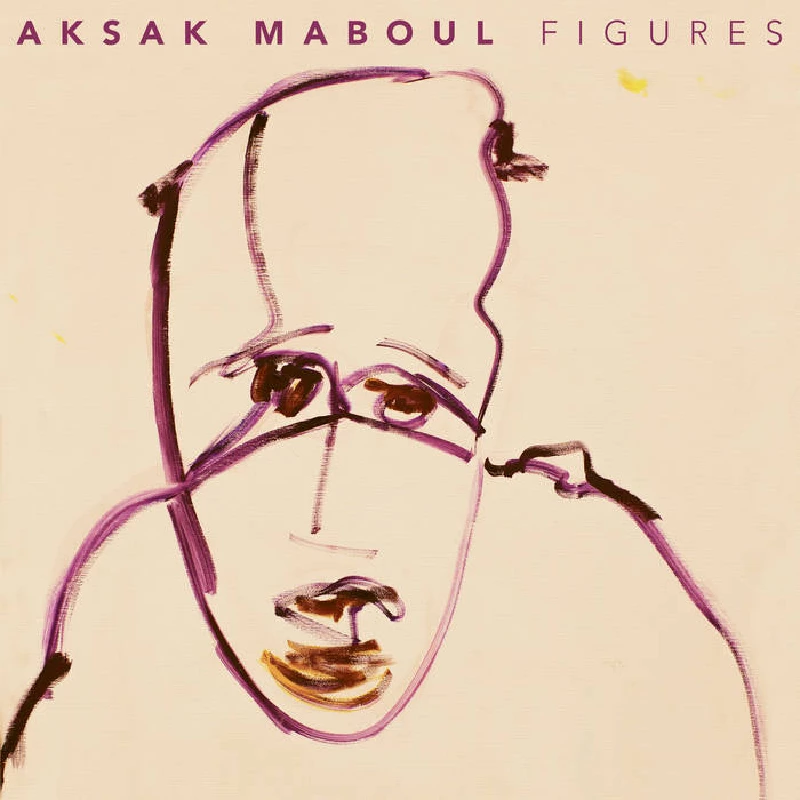 intro
Eclectic and unclassifiable new double album after thirty years away from avant-garde Belgian group Aksak Maboul
If you are looking for something diverse and eclectic, this offering from Aksak Maboul by way of Crammed Discs may be the one for you. The legendary experimental pop outfit returns with a new recording entitled 'Figures', a double album containing 22 tracks and interludes, resulting from the flow of creative ideas which arose after a gap of over thirty years. 'Figures' was written, conceived and produced jointly over the last couple of years by Marc Hollander, founder of not only the Crammed Discs label but also Aksak Maboul itself, and Véronique Vincent, former singer with The Honeymoon Killers. They have drawn their ideas and inspiration for 'Figures' from the multiple sources which have always inspired the band, whether it be electronic music and pop to experimentation, jazz, minimalism to contemporary classical, managing to transcend and reconfigure them with their own inimitable style, to create an impressive, rich and unclassifiable piece of work. I haven't heard anything this diverse since the Bran Van did 'Glee'. Sung mostly in French, it's a cavernous outing, weaving electronic and acoustic instrumentation, improvisation and programming, songs, beats, found objects and sound collages together to produce a plethora of different tracks. This album works like a labyrinth, and is full of secret passages and interconnections. It's a long-lasting affair, coming in at 75 minutes laid across two CDs. The usage of tones of samples and recordings from cafes and bistros transports the listener to some faraway place. It's like listening to your favourite album in a coffee house with a bunch of socially distancing strangers. 'Silhouettes' and its follow-up 'True, False, Fictive' along with 'Sgraffites', the end track on the first disc, are prime examples. 'True, False, Fictive' is a strong foot mover if ever I heard one as is 'Retour Chez A'. 'Dramuscule' lean towards spoken word on the second disc. 'Un Caid' is, however, this writer's new summer song though. There are a lot of short skit come taster tracks mid-disc on the second CD. which gives way to the last track 'Tout a Une Fin' which spans over eight minutes. Véronique Vincent and Marc Hollander wrote the album together, with Véronique feeding on her love for painting and literature and Marc laying down his enormous repertoire of musical talents writing and arranging all the music, and together they recorded most of the album in their own studio. They couldn't have done all of this however without the huge contributions by the younger members of Aksak Maboul's current live line-up: Faustine Hollander (bass, vocals, co-production), guitarist Lucien Fraipont and drummer Erik Heestermans. Also featured are performances by several friends and guests, including revered improvisor Fred Frith, Tuxedomoon's Steven Brown, members of Aquaserge (Julien Gasc, Audrey Ginestet and Benjamin Glibert), former band members (including Michel Berckmans and Sebastiaan Van den Branden), and several others. The packaging is also impressive with Véronique also contributing to the drawings and paintings which illustrate the cover and inserts. All in all, a fine little package!
Track Listing:-
1
Among The Naeporu
2
C'est Charles
3
Taciturne
4
Silhouettes
5
True, False, Fictive
6
Histoires de fous
7
Sophie La Bévue
8
Formerly Known As Défilé
9
How Should One Read a Book?
10
Spleenétique
11
Sgraffites
12
The Untranslatable
13
Retour chez A.
14
Dramuscule
15
Excerpt from Uccellini
16
Un Caïd
17
Martial Arts for Boys
18
Un certain M.
19
Ins Bleistiftgebiet
20
Fatrasie pulvérisée
21
Qu'est-ce que c'est "mot "?
22
Tout a une fin
Label Links:-
http://www.crammed.be/
https://www.facebook.com/pages/Crammed-Discs/70419524682
https://twitter.com/CrammedDiscs
https://www.youtube.com/user/CrammedDiscs
https://plus.google.com/+CrammedDiscs
https://crammed.greedbag.com/
Pennyblackmusic Regular Contributors
---