---
published: 27 / 5 / 2020
---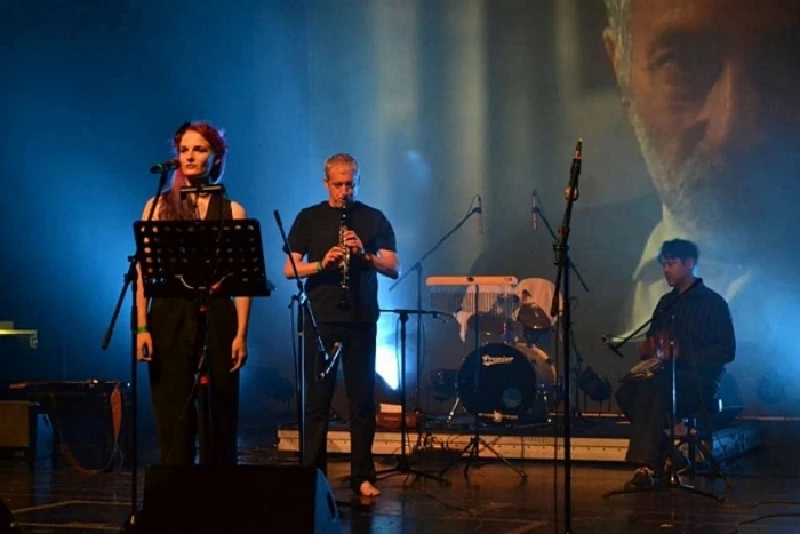 intro
The mysterious and elusive Revolutionary Army of the Infant Jesus discuss their new pair of albums with Keith How.
A new pair of albums from Revolutionary Army of the Infant Jesus, 'Songs of Yearning' and 'Nocturnes', have recently appeared. The experimental collective formed in Liverpool in 1985 and released two albums, 1987's 'Gift of Tears', and 'Mirror' which followed three years later. They re- emerged in 2015 with the remarkable 'Beauty Will Save The World'. Taking their name from a group of terrorists found in Bunuel's surrealist film 'That Obscure Object of Desire' RAIJ engage in a different kind of activism that invites us to listen deeply and which challenges pre-conceived notions. Now in 2020 as these two new sets of songs both intrigue and delight, the members of the project gave Pennyblack some insights into their ways of working and their theology of art. PB: It's been five tears since 'Beauty Will Save The World'. You sometimes refer to RAIJ as a "project". In-between those recordings and gigs, does the project lay dormant until something provokes inspiration? RAIJ: RAIJ is a continuous project. We are never dormant. As a creative collective there are moments when it is time to share and others when it is time to reflect on our understanding of the world around us. PB: Two albums and two singles are a lovely bonus. Was it always your intention to release this amount of music? RAIJ: Our only intention is to counter expectations. We had no fixed intention of releasing anything. The release of any material is always a by-product of our everyday work. We are constantly at the starting point - we always work with the most fragile pieces of material, and although our work is never finished, never perfect, as these initial ideas developed it became clear that we were building a potentially substantial body of work. What we have produced - all that we have ever produced - is not music, it is merely the framing of silence. If we are to interrupt silence, we must have a very good reason to do so. PB: One of the senses I have from the two albums is that 'Yearning' feels quite personal and intense, almost sacred, while 'Nocturnes' appears airy and open, almost nature-based. Am I misreading your intentions? RAIJ: We have no intentions other than to provoke a response. The two bodies of work under discussion here have a common source and inspiration and examine the same themes, differing only in perspective. Songs of Yearning reflects our inner selves and Nocturnes our interpretation of self in the world. The two are like mirror images - day and night, public and private, conscious and unconscious. PB: The evangelical Christian abstract painter Makoto Fujimura uses his work as a vehicle to express his faith. RAIJ appear shrouded in sacred mysticism and iconography. Do you ever feel conflicted about being more open about what you believe in your art? RAIJ: All art worth its salt is conflicted, because, in at least some sense, it is born out of conflict; competing ideas and interpretations of them. PB: On the subject of artworks they say a picture paints a thousand words. Your covers, to my mind, perfectly reflect your music so the results are a complete package. Do you leave the artwork to others? Do you as a group discuss the images ? Who chooses the quotes? RAIJ: We do not choose quotes or images, they reveal themselves to us as we search for meaning, purpose and genuine value in the world. We are all seeking moments of transcendence - and the world is full of grace and beauty - we simply have to be open to them. The artwork that we create and curate is always about combating confusion, affliction and consumption in order to find beauty, peace and calm and to re-engage with humanity and nature. PB: I love The Blue Nile who, like yourselves, would release an album of impeccable taste and then quietly return to obscurity. Could you tell us what has provoked your move to more activity on social media ? RAIJ: Our obscurity has never been deliberate; it has been a consequence of who we are and how we work. At times our obscurity has been a source of conflict and discomfort for us and we continue to debate it. We have always opposed the exploitation of the integrity of our work and have been constantly disturbed by others' need to categorise what we do. We have therefore sought - through our art - to construct "situations" or moments of life to reveal what we do. We now feel able to share our work more widely and reach out to new audiences because of the completeness of the relationship we have with Nick and Occultation. We still have no wish to "explain", but we do want our work to be given the chance for as many people as possible to stumble across it. PB: Godspeed You! Black Emperor started in a place of desolation before taking a long hiatus. On their return there was a seemingly softer and more hopeful view of the world. RAIJ appear to have a stable unchanging world view from the beginning. Are you able to give us some insights into your understanding of how the world works for you? RAIJ: We have as an unstable and changing a world view as anyone. Our work tracks our own constant explorations, meanderings and searches through the mysteries of the world, attempting to expose new layers of meaning and emotional significance, offering itself freely, hopefully facilitating the opportunity for us all to discover our higher, more spiritual, profound, meaningful and intimate lives. We are not attempting to offer insights or correct anyone's understanding, that is not the work of art, or rather, it is the task not of the artist but of the person(s) experiencing the art. PB: The video of 'Tomorrow Never Knows' is just awesome. One of my favourite songs of all time. Your version is totally mind blowing. RAIJ: Thank you. We have a deeply personal relationship with 'Tomorrow Never Knows'. The performance you refer to is an expression of the love we have for those who created that masterpiece. We feel privileged to be given the opportunity to interpret their work and record it for posterity. PB: Thank you for your time. RAIJ: Thank you for your interest in our work. It is a great joy to us.
Band Links:-
https://www.facebook.com/pages/The-Revolutionary-Army-of-the-Infant-Je
https://twitter.com/raijofficial
Play in YouTube:-
Picture Gallery:-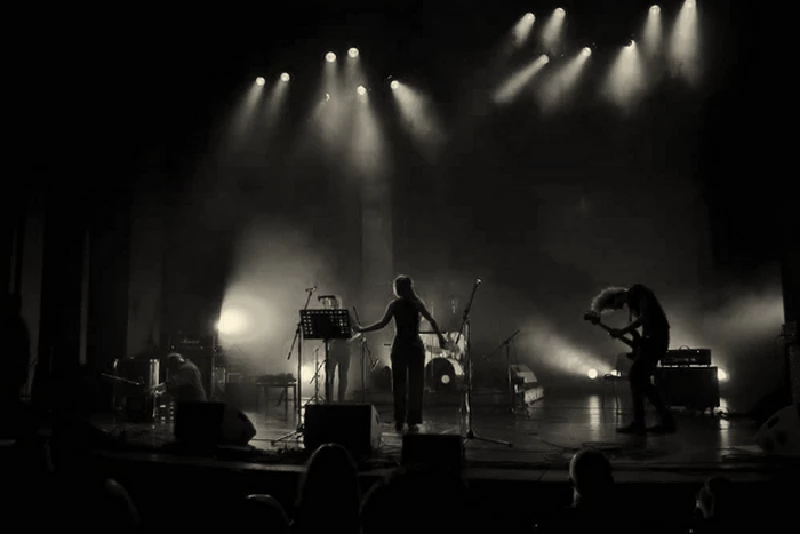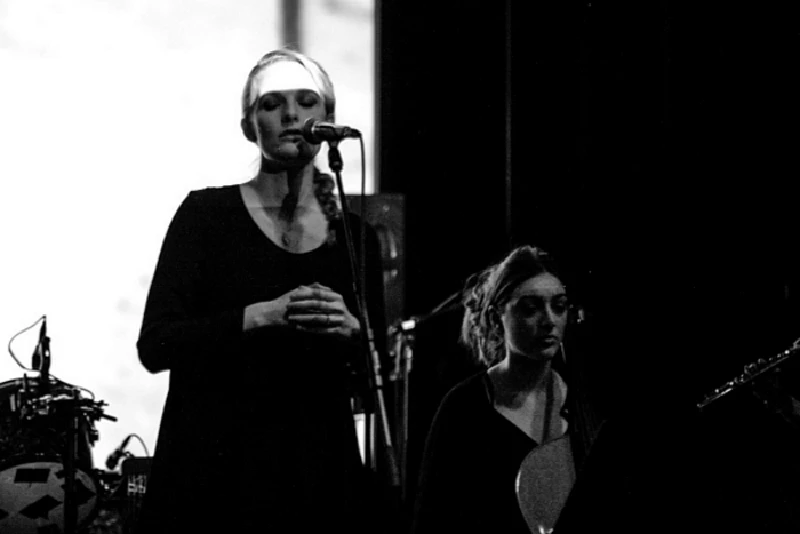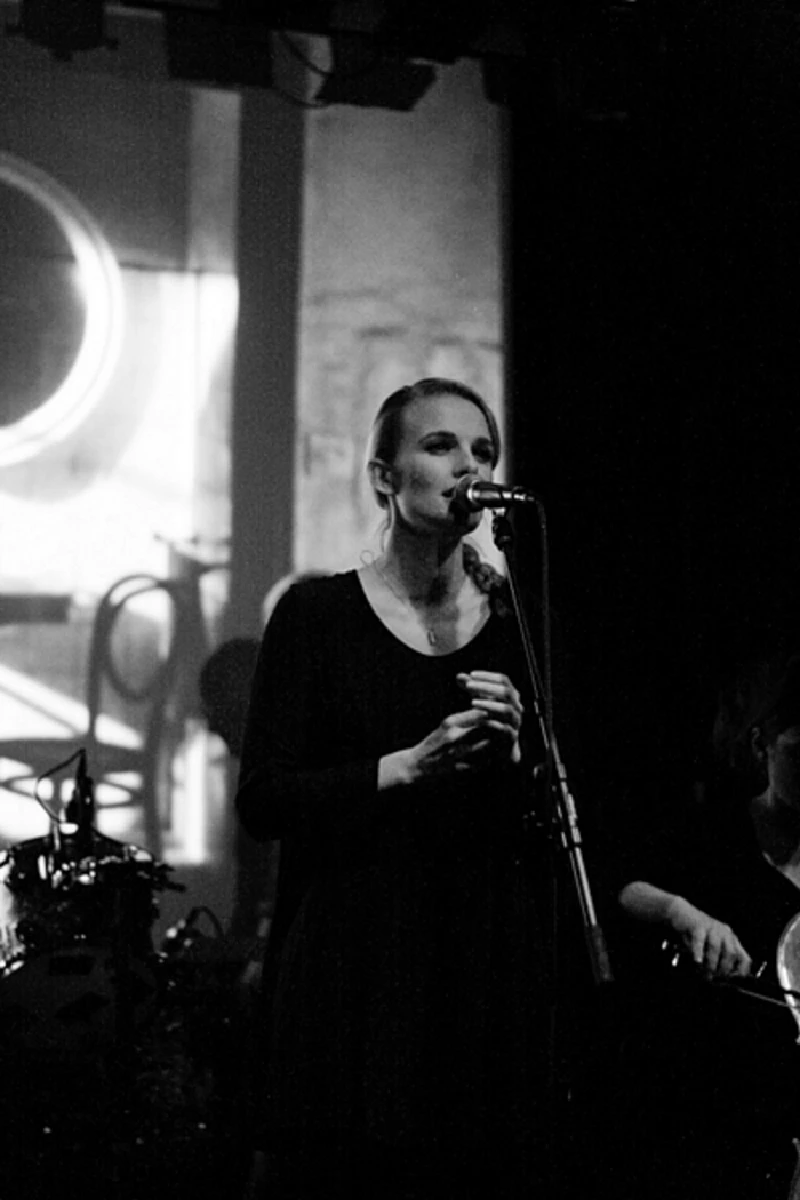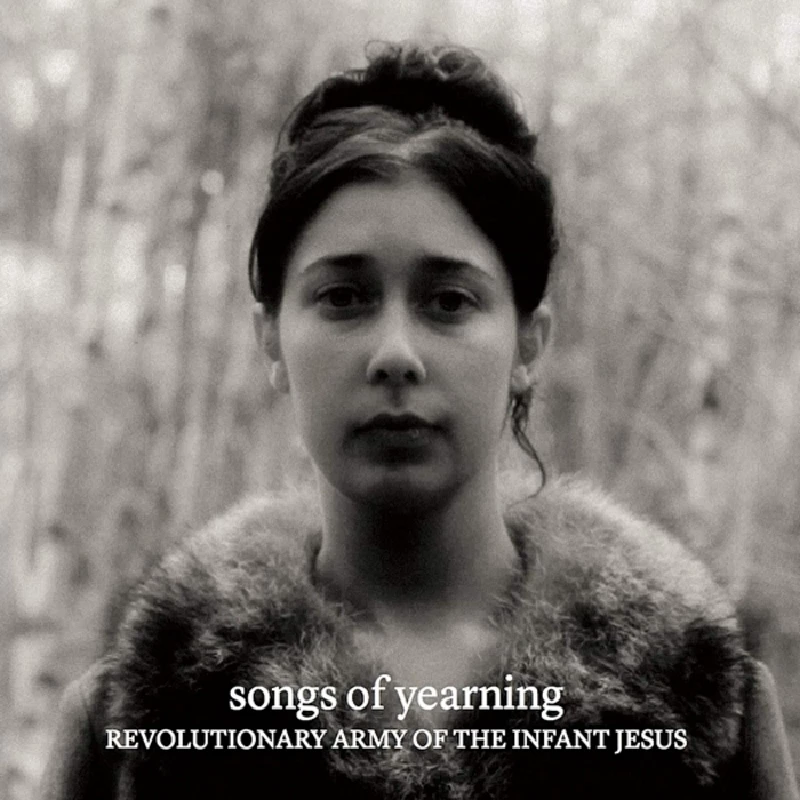 interviews
---
Interview (2017)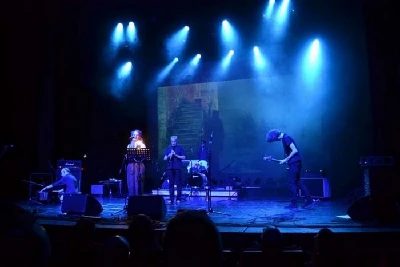 Keith How gets a rare insight into the philosophy and workings of the elusive and inspiring Revolutionary Army of the Infant Jesus.
Pennyblackmusic Regular Contributors
---