---
published: 22 / 10 / 2019
---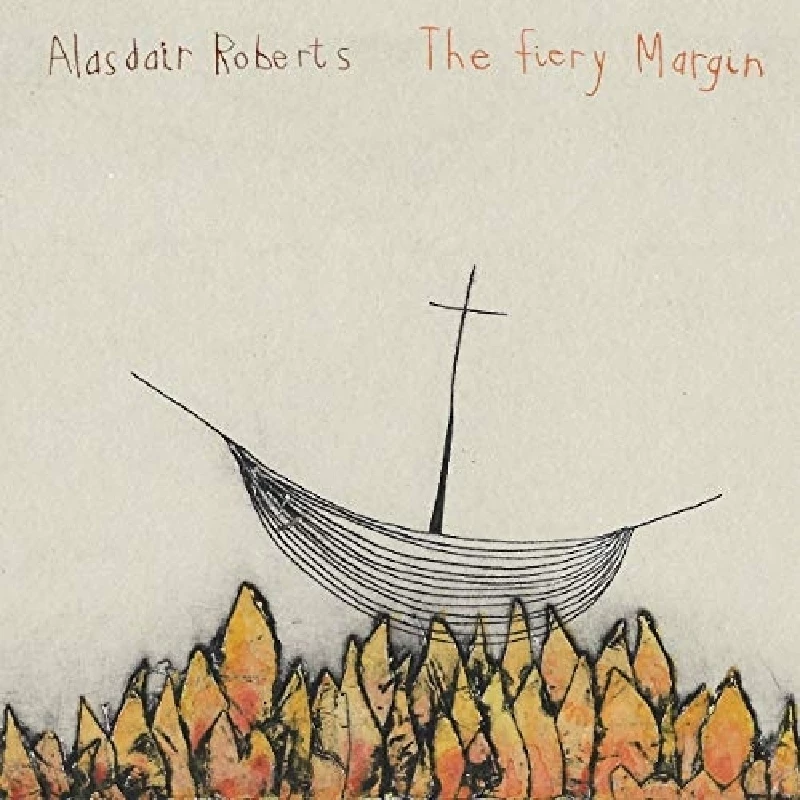 intro
Inventive and intelligent new album from folk artist Alasdair Roberts, which will cement his growing reputation
Alasdair Roberts is something of a cult hero in the UK 'underground' folk scene. His career so far features around a dozen albums of varying styles from solo albums of traditional songs and ballads to collaborations using electronics and electric guitar. So, it comes as no surprise that his latest offering finds Roberts once again pushing the boundaries of traditional music out further into uncharted territory. Moving leftfield from 2018's 'What's New', Roberts has expanded his palette to include Stevie Jones (double bass, piano), Alex Neilson (percussion, drums) and Ailbhe nic Oireachtaigh (viola, vocals), along with other friends who embroider these ten new compositions with a fine array of harmonies, accordion and guitars. The first impression as you venture into Robert's brave new world are his fragile and tender high register vocals that immediately draw you into a sense of otherworldliness and timelessness. Often accompanied by harmonies from Mary Hampton and Oireachtaigh, that sense of being out of time is heightened. Robert's compositions revolve around his peerless guitar work and are imbued with a real feel of the 60'/70's folk revival. Full of twists and turns, and hints of a jig or a reel, each tune appears carefully constructed, cleverly avoiding the trap of complication or over indulgence. 'Comments', for example, seems a simple tune, but a clever chord change allows the song to expand from simple beginnings, flowering into a full blown epic embellished with the band in full flow. In keeping with Roberts' ability to surprise, 'The Stranger and the Scythe' introduces a jaunty pedal steel guitar and Barber's Shop vocals and drunken saxophone. 'The Common Clay' has that delightful traditional feel with guitar and violin, while 'Learning is Eternal' is a beautiful and philosophical ballad. A dream gig would probably be finding yourself in an old wayside inn somewhere in the Highlands with a log fire burning, a finger of single malt and these guys playing over in the corner! 'The Fiery Margin' communicates the possibility of fusing historical influences within contemporary folk styling with integrity and passion.
Track Listing:-
1
False Flesh
2
The Evernew Tongue
3
Europe
4
Comments
5
A Keen
6
The Stranger with the Scythe
7
Actors
8
Common Clay
9
Learning Is Eternal
10
The Untrue Womb
Band Links:-
https://www.facebook.com/alasdairrobertsmusic
https://twitter.com/alirobertsmusic
Label Links:-
http://www.dragcity.com/
https://twitter.com/dragcityrecords
https://www.facebook.com/dragcityrecords
live reviews
---
Regather, Sheffield, 26/10/2019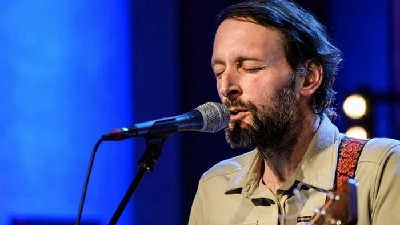 Nicky Crewe caught a magical evening in Sheffield as Alasdair Roberts performed solo to promote his latest album, 'The Fiery Margin'.
Pennyblackmusic Regular Contributors
---