---
published: 14 / 6 / 2019
---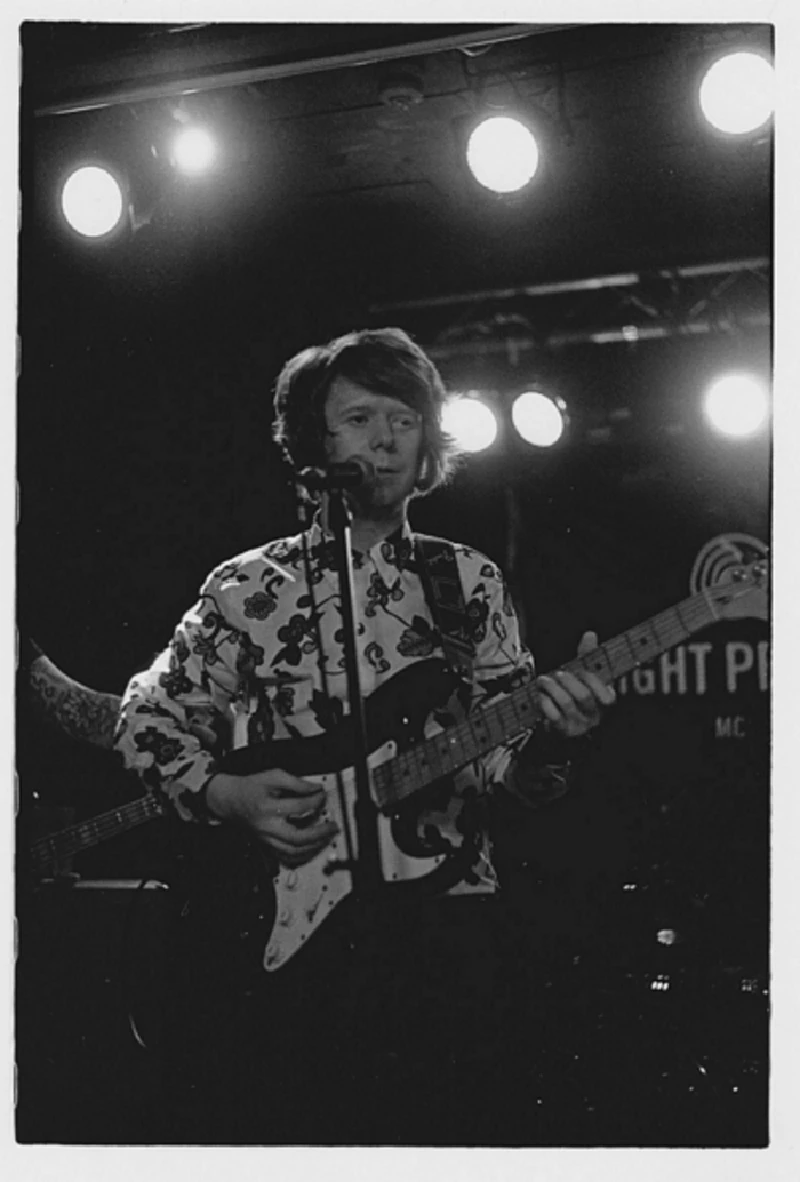 intro
Shirley Procter talks to rising Bolton-based singer-songwriter James Holt at a gig in Manchester about his new EP, his influences, appearing on TV and his plans for the future.
James Holt is a singer songwriter who I met two years ago one Saturday night. I'd gone out for dinner with friends to Curley's restaurant in Horwich, Greater Manchester where he was playing piano during the evening. As he was packing away to leave we thanked him for playing, and I asked him a few questions. I quickly discovered just how talented he was – he gave us a CD of his music, and we listened to it all the way home. What I hadn't realised was that James has a hearing impairment, something he's very open about, and I was surprised when I found that out some time later. I've followed his career since, and when I discovered he was headlining in Manchester, contacted him for an interview. Recently featured on Granada TV's upcoming musicians' slot (a format made famous by future Factory records supremo Tony Wilson) where as well as interviewing James, they showed him singing his new release, 'Come Out to Play'. Set to play Manchester on 14th June at Jimmy's, the 4th October at the Deaf Institute in the same city, James heads south to play The Smoke on 17th October at the Hope & Anchor in Islington. Aforementioned new EP 'Come Out to Play' and its predecessor 'Sanguine On the Rocks' are both available from his Holt's website (see below for further details). PB: Good to see you again, James, tell me what have you been up to since we last met in Curley's? J: Now that was about two years ago, so I've probably released five singles in that time, which is pretty good, the fifth being the single that is out today, 'Come Out to Play', we did 'Where Is John?', 'Whispers', a 'Whispers' remix, then 'Alone Again'. I've also been doing lots of gigs, lots of cool support slots. PB: You're headlining tonight, aren't you? J: Yeah, I'm headlining. I don't really do this so often, I'm quite anxious to see how it will go. But I think I'm looking forward to it, and I'm excited. PB: I'm looking forward to it, because I don't know if you realise, but I've got a soft spot for blokes with guitars, singer songwriters, there's just something about a bloke and a guitar that I love; I love hearing musicians play, blokes and pianos I love as much as blokes with guitars, there's just something about somebody and an instrument making music that speaks to me. Tell me about the new single. J: So, the new single 'Come Out to Play', is about someone overcoming anxieties, but it's really quite a light hearted story about someone going through their life. Each verse is about his friends come to his window and ask him to come out to play, and he always says no, turns them down, and in the last verse, he changes his mind. Later, he has his own son and tells him to go out and have fun and enjoy himself. It's a bit of a cyclic theme that's resolved. The song's musical influences that I'd say resonate with the Beatles and the 1960s. Someone on the radio yesterday described it as baroque beat-pop. PB: Wow, can't get more polarised! J: (laughs) Yeah, it's got that sort of, it's quite intricate, there's lots of little things going on, but the core of it is just a simple song, like if I'd just sat and played it with my guitar, just stripped it down to that level, it could still stand on its own. PB: You said Beatles, who else has influenced you? J: It's funny, because a lot of people listening to the song say it sounds like Neil Finn, Crowded House and Aztec Camera, it's weird, cos I've not listened to them that much, but then when I listen to it, I can hear, it does sound like Johnny Marr had jammed for the day in a studio with The Beatles, if that scenario happened, this is what would come out. It's got that 80s style, but also the 60s. (A short interruption follows whilst someone confirms that a couple of people are on James' guest list, yes they are and their Mum!) PB: So, are you building an audience of people and their parents? J: (Lots of laughter) well, yes! Chris is actually a promoter from (Manchester based company) Red Balloon Music, his Mum's a fan! That proves I've got an intergenerational link, and it might be to do with The Beatles connection. I've got this little black book which is full of Beatles songs, like my Bible! PB: Well, you're in good company, because Oasis are heavily influenced by The Beatles. So, what's next? J: I've got another new single bubbling away, I'm just finishing the production of it, that's a bit of a different adventure, it's quite dark and relevant to what's going on at the moment, I don't really want to give too much away, but I'll be playing it tonight. PB: Excellent! How did the interview with Granada TV go? J: It was good, we filmed it on Wednesday, but I've not seen it yet – it's airing tonight, so I'm recording it. We filmed it all, and apparently people who've seen it have said it was alright. Did you see it? I've got it on record and I'm going to watch it when I go home, hopefully, it's weird watching yourself, because you remember what you were saying, and what you were thinking of when you were saying something, and you can see the thought process, and I don't think that someone else seeing it would see quite the same thing, but I think it went alright. PB: Thank you very much!
Band Links:-
https://www.jamesholtmusic.com/
https://www.facebook.com/jamesholtmusic/
https://twitter.com/jamesholtmusic
Picture Gallery:-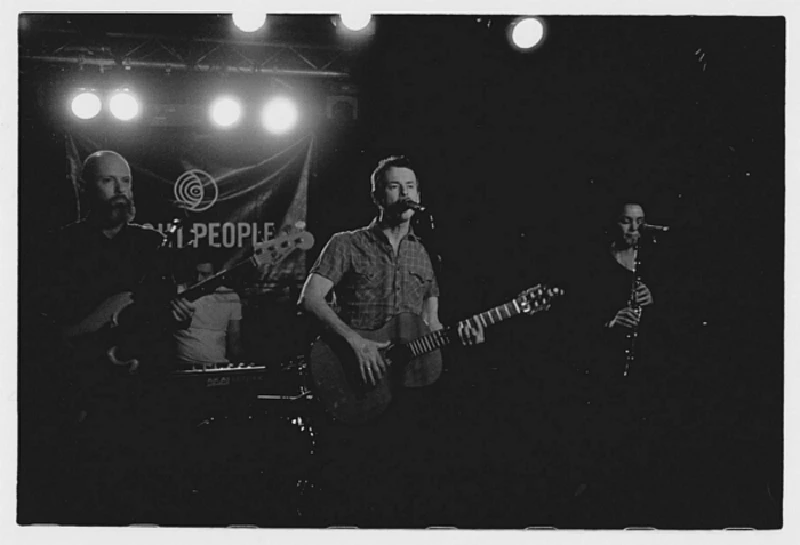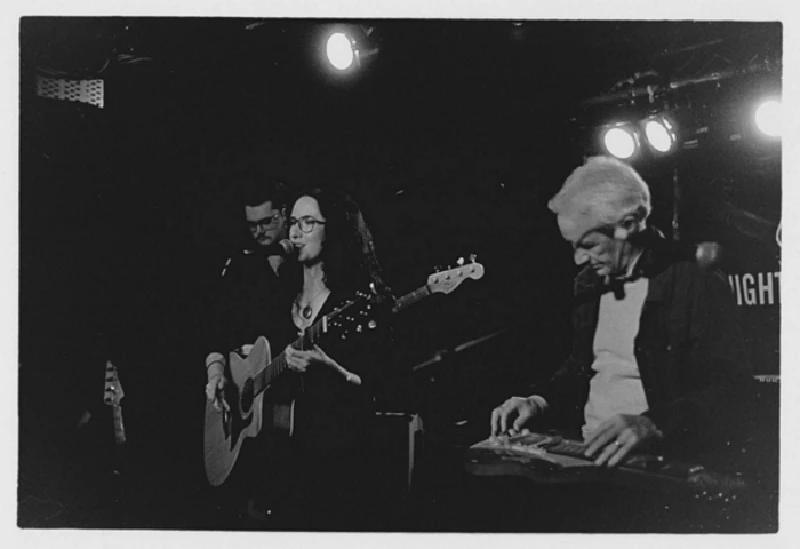 live reviews
---
Night People, Manchester, 1/3/2019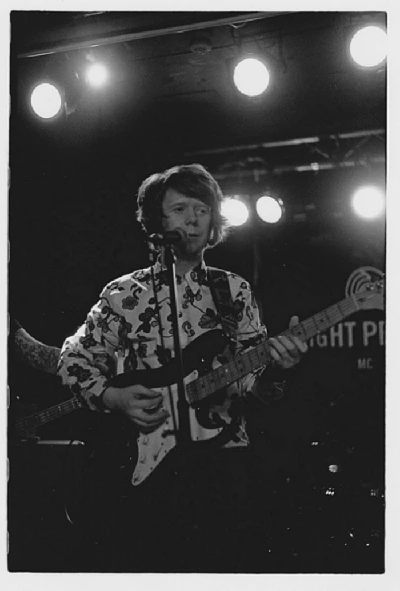 Shirley Procter reviews rising Bolton-based singer-songwriter James Holt at an excellent showcase at Night People in Manchester.
reviews
---
Sanguine on the Rocks (2019)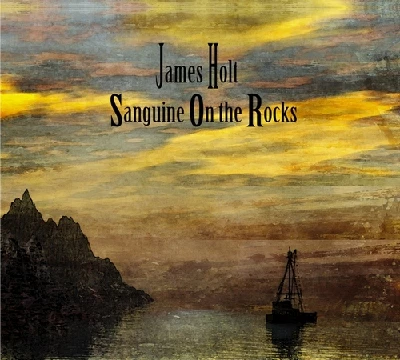 Promising six track debut EP from young Bolton-based singer-aongwriter James Holt whose music recollects the Style Council and Arctic Monkeys
Pennyblackmusic Regular Contributors
---