---
published: 4 / 2 / 2019
---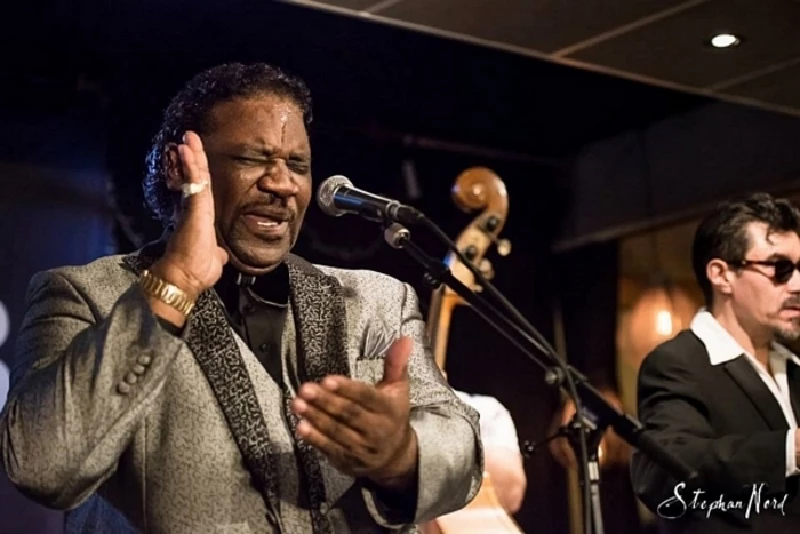 intro
Lisa Torem finds bringing in the aftermath of the new year to be a delight when Mud Morganfield aka Muddy Waters Jr. and his band unleashed fresh cuts from his latest album 'They Call Me Mud' as well as classics.
There are few better ways to enjoy the aftermath of a New Year than witnessing an all-star band in action, fronted by one of Chicago's most powerful vocalist/performers. Such was the setting when Mud Morganfield ook center-stage with his cast of experts. As usual, Mud was dressed to the nines. He wore an earth-toned, velveteen suit and sported a huge smile whenever he looked out into the sold-out house. He'd be packing afterwards for a feverish trip to London to headline their annual Blues Week, but on this night, his focus was clearly on pleasing his loyal fans. Mud's newest venture, 'They Call Me Mud' was shrink wrapped and available at the merch table. The set list featured related cuts such as 'Blues in My Shoes' and 'Can't Lose What You Never Had', on which Mud's voice exhibited a casual but convincing tone. The band included some real heavies: Studebaker John's wide-brimmed hat buried his face as he bent the notes of his blues harp mercilessly. Versatile guitarist Rick Kreher, whose participation in the recording of 'Live at the Checkerboard Lounge, Chicago, 1981,' with the great Muddy Waters, acted as emcee and fleshed out some super licks. Drummer Melvin "Pookie Styx" Carlisle held his own with supreme confidence as all hell broke loose around him – the show came alive with unprecedented soloing. Pianist Donny Nicholo has played with Buddy Guy, The Mighty Blues Kings and Floyd McDaniel. Perhaps his lengthy stint in Central and South America has fueled his desire to explore a multiplicity of styles. Whether Mud led the band through a shuffle or a Latin-beat, Donny shot back with variegated responses. Guitarist Dave Specter (Hubert Sumlin, Buddy Guy, Otis Clay) also boasts an international fan base. Back home, Specter leads his own band and recently released 'Message in Blue'. Specter and Kreher are both fine guitar masters, but each player has a distinctive style. Fortunately, Mud's repertoire offers his men complete freedom to explore their given gifts. It was heartwarming to see the place fill up as quickly as it did. There were fans that Mud greeted openly, who grew up on Chicago's West Side with him. There were also regulars "who wouldn't miss" one of his much-anticipated appearances. Mud is the eldest son of the iconic Muddy Waters, but didn't start his own career until after his father died. Prior to that time, he worked as a trucker. It was his debut, 'Fall Waters Fall' that put him on the Chicago blues map, as well as his attendance at major blues fests. He followed that one up with 'Son of a Seventh Son' (Severn) in 2012 and a mere two years later with 'For Pops: A Tribute to Muddy Waters' with harmonica giant Kim Wilson. But 'They Call Me Mud' was, on this night, what created the biggest buzz. Mud's voice was deep, raw and evocative. The philosophical slow blues, 'Can't Loose What You Never Had' was underscored by his cavalier stage presence. This is a man who was born to perform and makes it all look incredibly easy. While most songs on the set list were upbeat, there was a slow burning sweetness that earmarked a few others, such as the reflective '19 Years Old' and the lyrical 'Blow Wind Blow'. Mud's turbulent coming-of-age in Chicago, perhaps, inspired 'Rough Around the Edge'. On this ballad, Mud's earnest phrasing spoke volumes. Fans were, of course, chomping at the bit to hear the old classic, 'Hoochie Coochie Man'. What also made the night enjoyable, besides the excellent solo-sharing of the band members, was Mud's insistence that the audience stay involved. Towards the end of the show, Mud asked the crowd what they really wanted to hear most, 'Mannish Boy' or 'Mojo'? At that point, 'Mojo' won out. This writer secretly and selfishly wanted to hear both and got her wish when the band went all out for a terrific rendition of 'Mannish Boy,' one of the best-performed selections of the night. The band then flew straight into a rousing version of 'Forty Days and Forty Nights', which totally blew the house down. Ringing in the aftermath of the new year at this intimate venue couldn't have been more enjoyable. Chicago Blues has undergone a miraculous and contemporary face lift thanks to the hugely talented Mud Morganfield and his dedicated players.
Band Links:-
http://www.mudmorganfieldblues.com/
https://en.wikipedia.org/wiki/Mud_Morganfield
Picture Gallery:-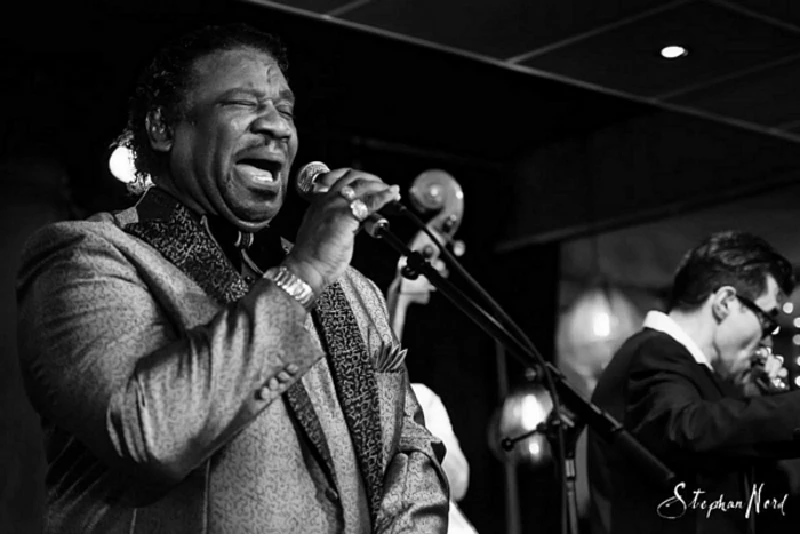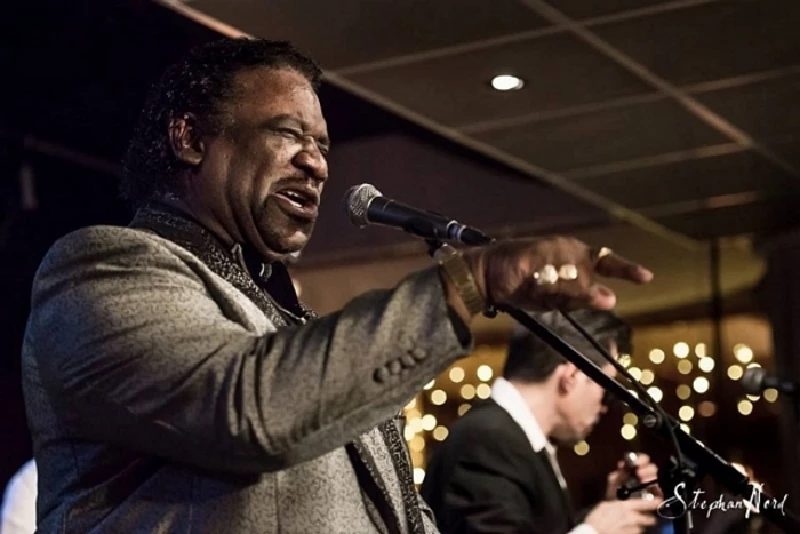 interviews
---
Interview (2019)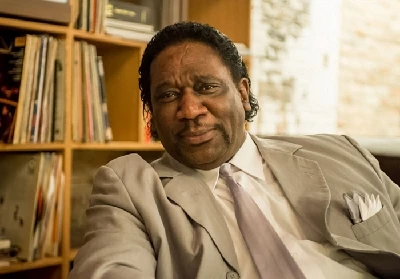 Mud Morganfield, AKA Muddy Waters Jr., speaks about performing at the upcoming London Blues Week this coming January at the 100 Club and his latest album 'They Call Me Mud' with fellow Chicagoan Lisa Torem.
Pennyblackmusic Regular Contributors
---