---
published: 13 / 10 / 2018
---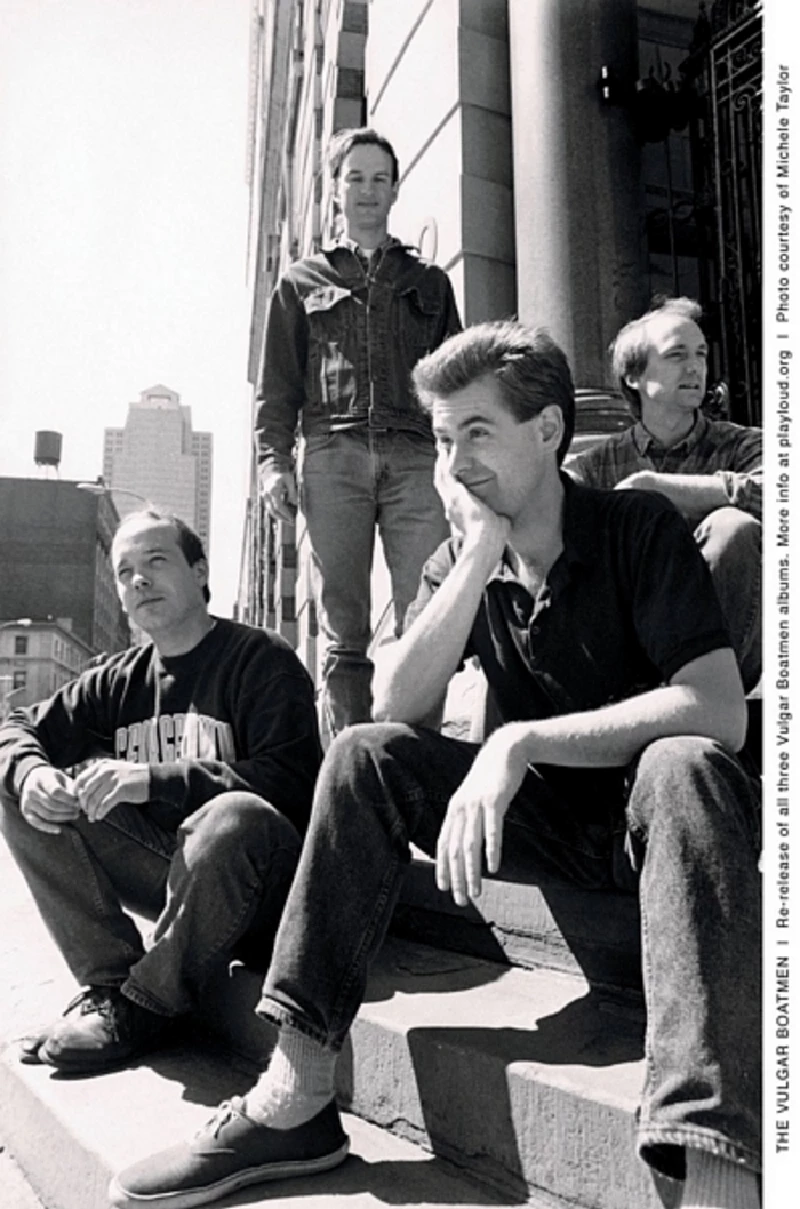 intro
Dale Lawrence, the lead singer of US indie outfit The Vulgar Boatmen, chats with Kimberly Bright about the band's storied back catalogue ahead of a series of re-issues.
American indie pop band the Vulgar Boatmen have long been ahead of their time, what with their incredible classic 1989 debut album "You and Your Sister", still revered today. A long-distance collaboration in the pre-internet age, the group had the amazing ability to bilocate as a band - in Florida and Indiana. There are two touring versions of the band, a bit like The Sweet, except they never broke up and the arrangement isn't due to any nasty legal battles. The Vulgar Boatmen, their name a pun on "Volga boatmen", formed in the late '70s in at the University of Florida in Gainesville. Robert Ray was a professor of film studies and fellow songwriter Dale Lawrence was a student. Dale was also once a member of The Gizmos, a punk band that has had about as many members over the years as The Fall did. He returned to Indianapolis and despite living in different states, he and Robert have continued the band all these years, a situation that is a lot more common nowadays. After all, people fall in love online and have deep relationships with people they haven't met in person, so of course musical collaborators don't even have to live on the same continent to accomplish quite a lot. They self-released several cassettes in the early '80s, but it was their first two albums ('You and Your Sister"' and 'Please Panic') of thoughtful but catchy pop, that made their reputation. In 1989 alternative and indie rock were still being called "college rock" and had a separate chart, but that was where the Boatmen solidly belonged. They should have been far more widely known, a fact music retrospective TV shows about the '80s and '90s make painfully clear. Their first three albums have recently been re-released, excellent news for fans who had difficulty tracking down their third album that was unreleased in the US. I personally missed them in their heyday due to being underage and lacking a fake ID to get into the Patio nightclub to see them play. I did, however, listen to them from outside on the sidewalk. PB: You told 'Magnet Magazine' a couple of years ago that you didn't think that having access to e-mail or file-sharing would have changed how you and Robert Ray wrote songs long-distance. Don't you think that you would have done at least a bit more tinkering or made more changes to songs if it had been technologically easier to do? DL: It probably would have made a difference at the recording end of things, but then again, not very much of the actual recording involved sending reels of tape back and forth. For most of the recording sessions, we were in the same location. As for writing the songs, I suppose file-sharing might have sped up the process but I don't think would have changed it substantially. We did plenty of tinkering as it was. Until the press brought it up, it never occurred to me that our writing method was at all unusual or noteworthy. If Robert and I had lived next door to each other, I imagine we most often would have written the same way, putting ideas down on cassette and trading them back and forth. I never thought of it as unique. PB: Can you think of any songs that you sent Robert (or vice versa) that were ultimately completely transformed into something much better but not recognizable from the first cassette demos? DL: 'Mary Jane' probably went through the biggest transformation. Robert had sent me a guitar riff (not the one the song eventually ended up with), to which I wrote a melody and one verse of lyrics. It was basically a ballad at that time, closer to the version on "Wide Awake". Robert wrote a new riff, added the 'Mary Jane' refrain, and during the recording process Jon Isley came up with that stutter drum beat. Suddenly it was the opposite of a ballad. PB: Since the release of 'You and Your Sister', what have been some of the most surprising changes to the music scenes you've experienced in the Midwest, especially with regard to live venues? DL: Attendance/enthusiasm for live music has always waned, come back, waned, come back. One positive development has been an increase in underground clubs, set up often on a temporary basis in someone's house. A development I've not cared for personally has been three and four (or more) bands on a single bill becoming the norm, compared to usually two, sometimes three-band bills back in the day. PB: Did you ever have any issues with the touring members of your version of the band feeling like hired hands as opposed to invested band members? DL: I wouldn't go that far, but it was certainly a unique and at times touchy situation. It helped temper things that the touring band was utilized more as recording went on. By the third album, Indiana Boatmen were playing on over half the tracks. PB: Was it frustrating that at times the band received more attention and acclaim in, for example, Europe and the UK, than in your hometowns? DL: Sure, but I think that's equally true for most bands at this level. It kind of goes with the territory. PB: When things became difficult dealing with major labels, did you and Robert ever consider starting your own indie label? DL: We did not. PB: What has been your main non-musical career over the years? DL: Unlike Robert, who was a tenured professor when he joined the Boatmen, I've never really had an outside career, per se. I've worked for record stores, for the US Census, held several office temp jobs. I've been a small-time landlord, a freelance writer, tried my hand at delivering singing telegrams, and spent one summer selling meat door-to-door. Ten years ago, I worked for an antique auction, where among other things, I learned to do consignment sales on eBay, something I subsequently did on my own for a while. I've somehow managed to avoid restaurant work. PBM: Your music has been compared to Big Star, Yo La Tengo, Graham Parker and the Rumour, Buddy Holly, the Replacements, the Velvet Underground, R.E.M., Roger McGuinn, and The Feelies. Were any of these artists influential to you when you were first starting out or when writing your first two albums? DL: I've certainly liked every one of those bands, to a greater or lesser extent. The first two or three R.E.M. albums were game-changers for us, as they were for countless bands. The Feelies and, especially, VU and Buddy Holly were enormously influential on how we wrote songs. Also, soul acts, like Sam Cooke and Otis Redding, appreciating them not only as great singers, but first-rank songwriters. PB: If you were offered the chance to curate your own music festival, who would you choose to play alongside the Vulgar Boatmen? Dl: Mysteries of Life, Terekaft, Slushy, Sufjan Stevens, Kaiser Cartel, Gentleman Caller, Kate Rusby, Parquet Floors, Tim Carroll, The Feelies, Tinariwen, Lovemeknots, Eastside Bulldogs. Bryan Ferry would headline. PB: What are your hopes for the album re-releases? DL: I've learned not to have too high of hopes for anything these days. But just having the music out there, in a new format, has to be a good thing. There'll most likely be some people hearing it for the first time, which always carries the chance to lead somewhere. PB: Would you go back on Jools Holland's show if he called today? (The band appeared on 'Later...with Jools Holland' in 1995.) DL: As for Jools Holland, the problem is I'm the only active participant in the band with a schedule flexible enough to pick up anytime and do it. So, logistics would be sticky, but sure, I'd love to play the show again. PB: Thank you.
Band Links:-
https://en.wikipedia.org/wiki/The_Vulgar_Boatmen
http://www.playloud.org/archiveandstore/en/vinyl-12/616-the-vulgar-boa
Picture Gallery:-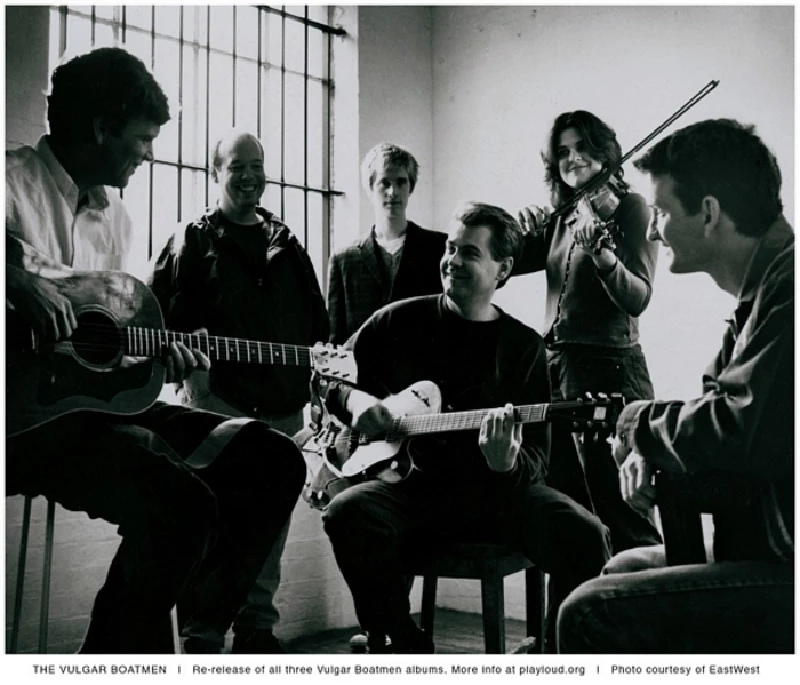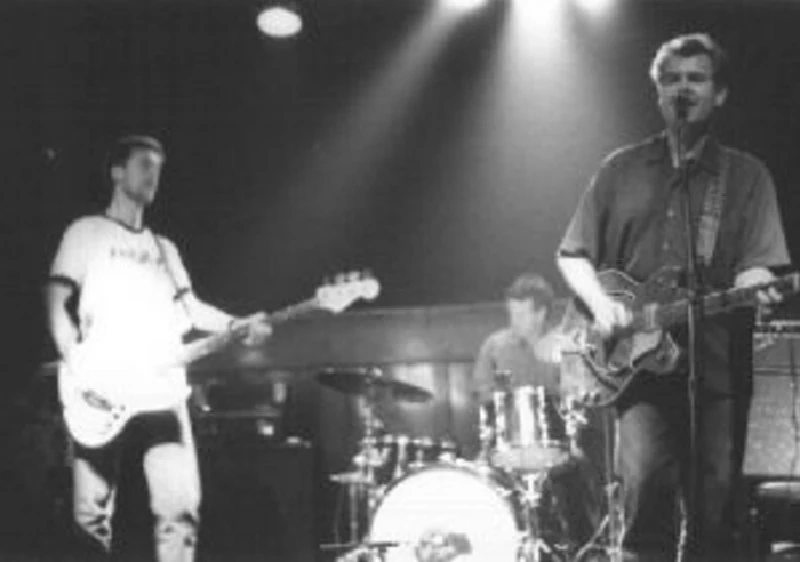 profiles
---
Profile (2018)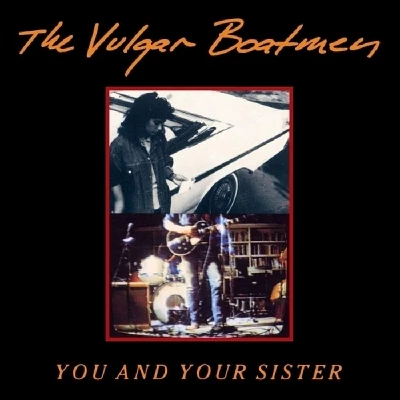 Erick Mertz reflects on the musical career of cult American alternative rock band the Vulgar Boatmen, who have just had re-released three of their albums, 1989's 'You and Your Sister', 1992's 'Please Panic'and 1995's 'Opposite Sex' released on vinyl.
Pennyblackmusic Regular Contributors
---