---
Arctic Monkeys
-

Arena, Manchester, 7/9/2018
published: 13 / 10 / 2018
---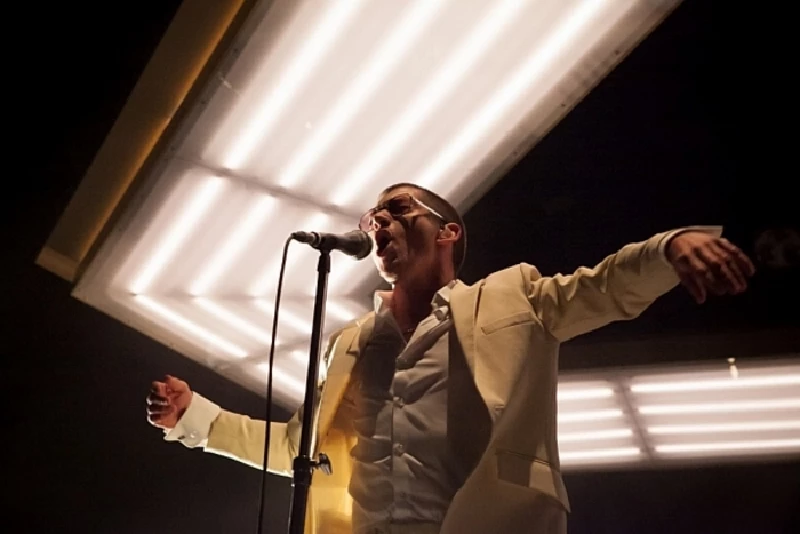 intro
Harry Sheriff enjoys Arctic Monkeys 'Tranquility Base Hotel and Casino' tour at the Arena in Manchester.
The 2018 Tranquility Base Hotel & Casino tour seems to have got one of two reactions, either you spent the night in awe at how this band has developed over the last fifteen years and enjoyed every moment or you wished the lads from Sheffield stuck more closely to their roots and played more off the first album, the era defining 'Whatever People Say I Am, That's What I'm Not'. The lads from High Green, Sheffield were invited by Danny Boyle to play the opening ceremony of the Olympic games in 2012 for a reason. To Boyle they clearly defined British music and it seemed very few disagreed. Six years, two albums and another Glastonbury headline slot later and it's hard to envisage what these musicians have left to achieve. So few bands achieve what Arctic Monkeys have already and the fascinating aspect about their meteoric rise is that it's sort of been flawless. Each album has been received with overwhelming universal acclaim, with 'AM' their 2013 album ,they even cracked America, something another era-defining band Oasis failed to do before them. There's been no arrests, no drug overdoses, no domestic abuse, there's barely been a TV thrown out of a hotel window. From the outside it feels like there's something special in the relationships between the four-piece. They're all only in their early thirties and other than Turner, are married with children. This to me bodes well for the future of a band who have never been concerned with the limelight, rarely give interviews, are awkward when they do and famously quipped "Don't believe the hype". Their first self-proclaimed concept album 'Tranquility' isn't my favourite and it seems that's the consensus, however, besides a few bad reviews, the album has received mostly four stars out of five. Add to the fact the album was nominated for this year's mercury music prize and it's far from a mis-step. The concept for the album revolves around a hotel that is set on the moon and if you had told me this shortly after the release of the hip-hop influenced 'AM' it wouldn't have made sense but this illogical shape shifting is only made possible by iconic artists and I believe Turner is one of the greatest songwriters of his generation. The trip to the lunar surface by way of Sheffield includes jazz piano chords inspired by Turner's father, also a keen pianist and some of the lead singer's finest lyrics to date. The album opener "I just wanted to be one of The Strokes. Now look at the mess you made me make" was meant to be placeholder according to Turner but it's become one of the most memorable tracks. Simplistic, confessional and contains that signature wit that Alex has become famous for. The gig at Manchester arena on the 6th September was close to perfect to me. Yes I would have switched a few songs here and there but seeing your band live shouldn't be your own Spotify playlist and they're playing those songs in that order for a reason, it speaks to them as a band and that should be respected. This is why I don't understand the frustration of some fans who question the absence of songs like 'A Certain Romance' and 'Mardy Bum'. Out of 21 songs only 5 were off the new album and they're touring THAT album. It thankfully wasn't a Greatest Hits tour. Highlights include 'Four Out of Five', Alex dancing to the camera during 'Cornerstone' to imitate the minimalist one shot music video, the incredible stage design, which deserves its own review and the phenomenal closer that is 'R U Mine'? I look forward to the band growing and pushing their musical capabilities further. Surprising us all once again, they seem to revel in this experimentation, they're definitely not after more fans or fame. I've no idea what album 7 will sound like and if Turner himself told me I probably wouldn't believe him. It won't make strange perfect sense until it's released anyway. Photographs by Marie Hazelwood http://mariehazelwood.tumblr.com
Band Links:-
http://www.arcticmonkeys.com/
https://www.facebook.com/ArcticMonkeys
https://twitter.com/arcticmonkeys
Play in YouTube:-
Picture Gallery:-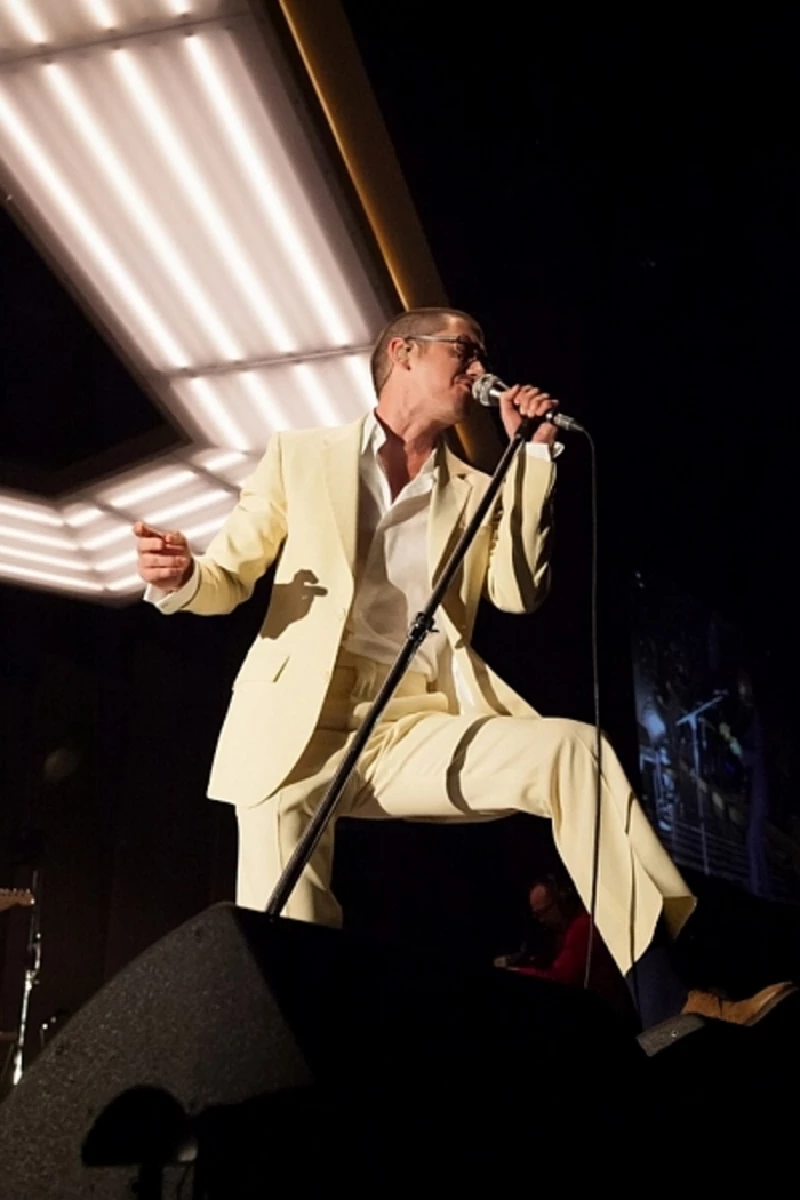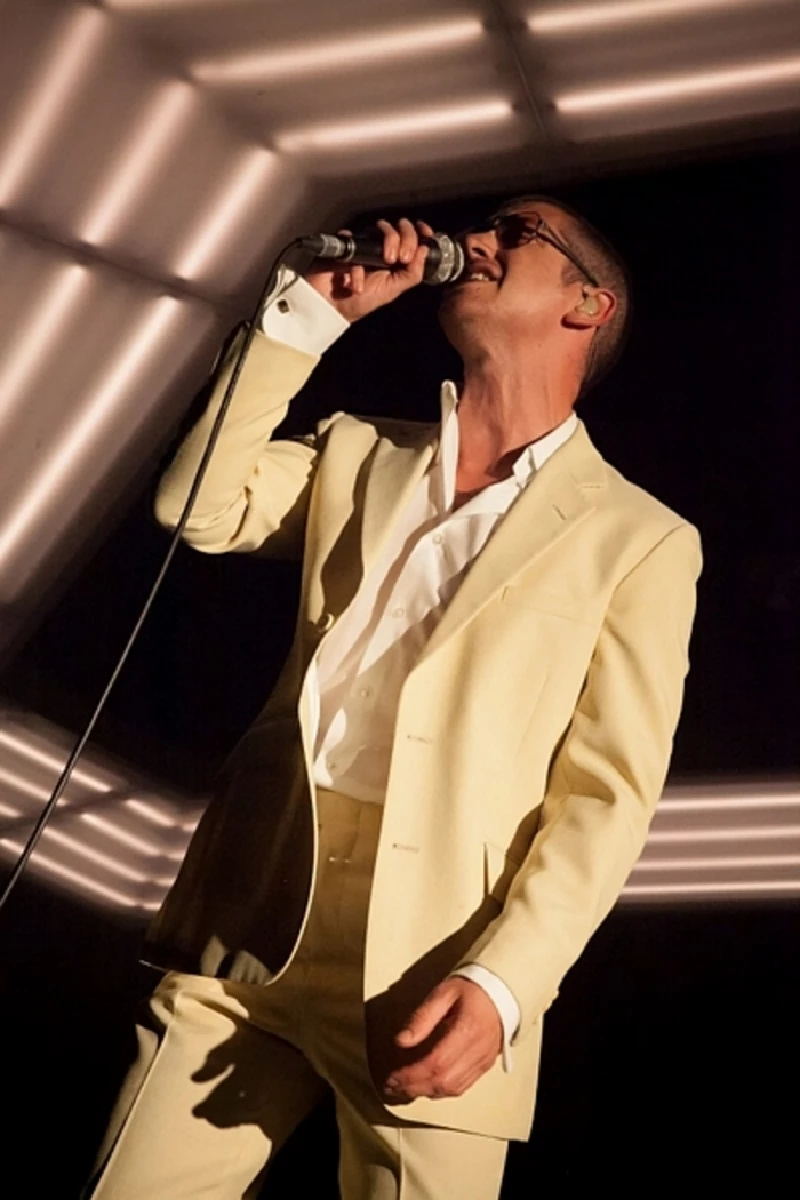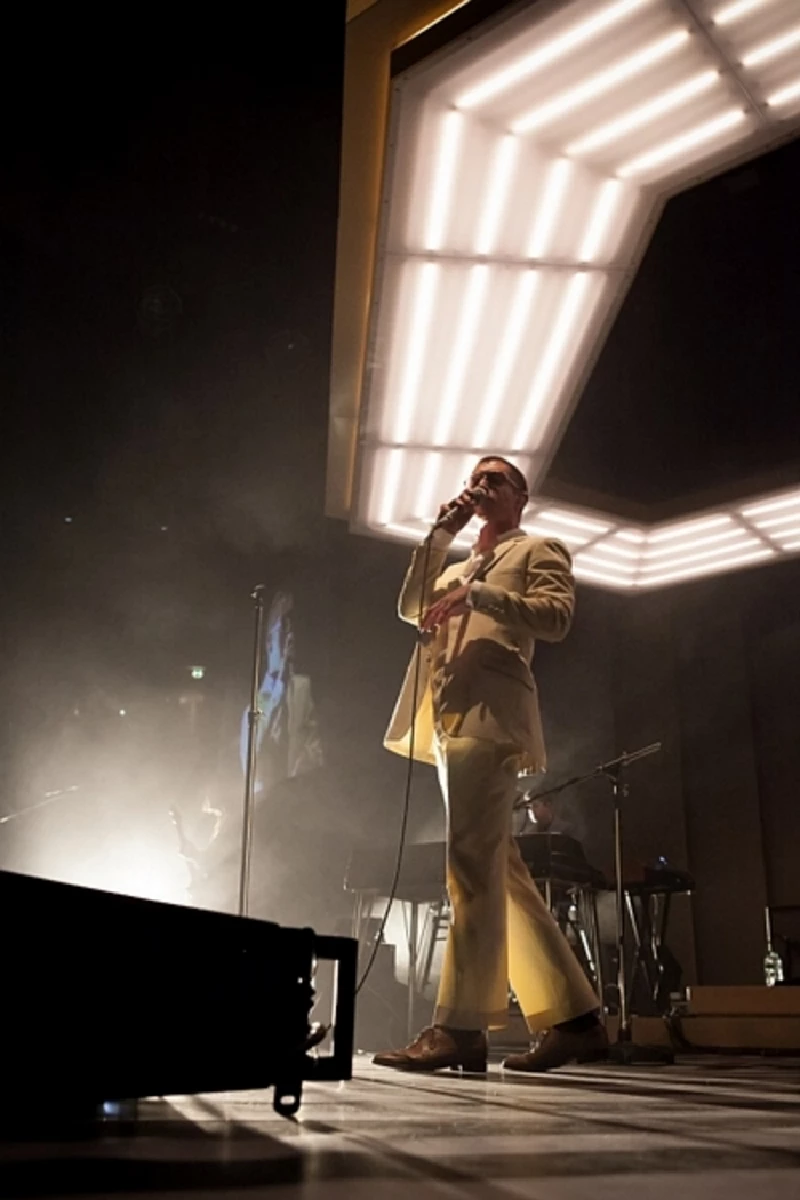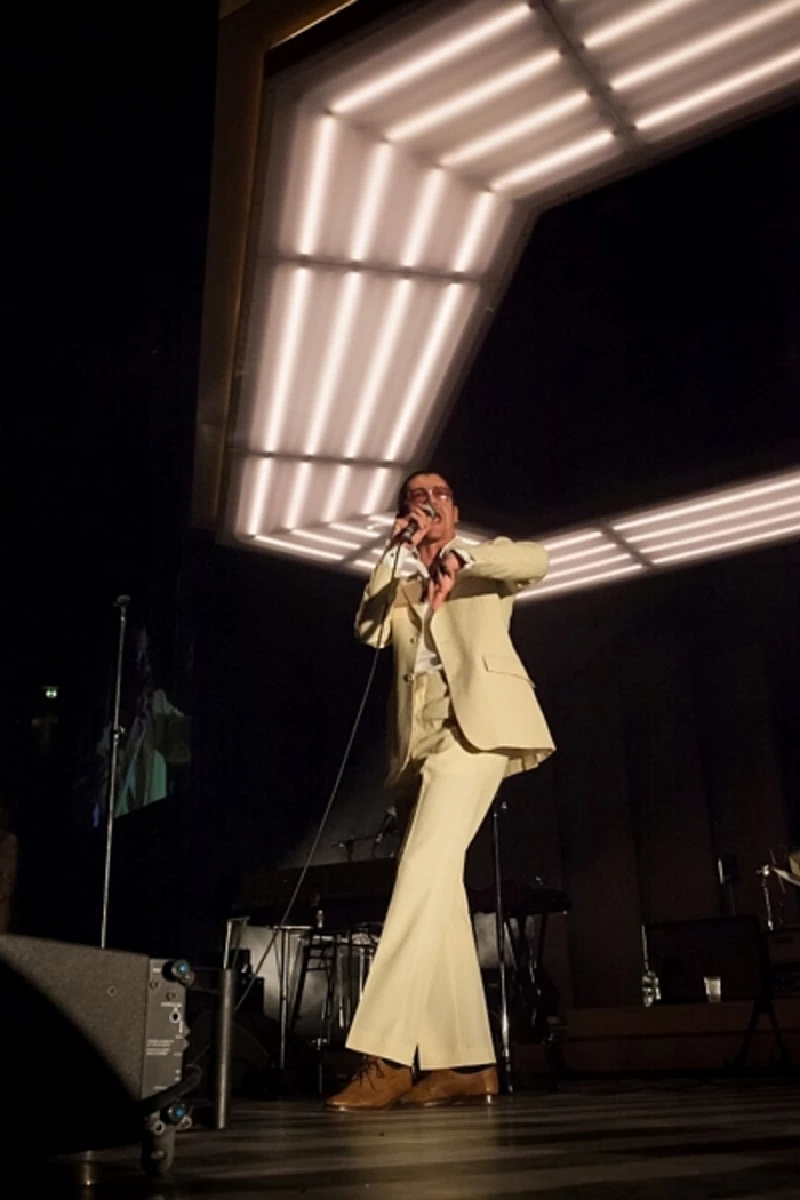 profiles
---
Profile (2017)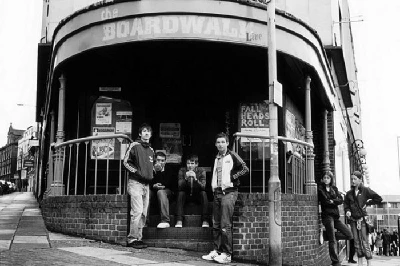 George Haigh reflects on the Arctic Monkeys' history and examines their second album 'Favourite Worst Nightmare', which celebrates its tenth anniversary this year
live reviews
---
Arctic Monkeys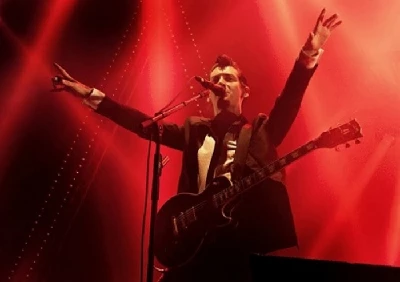 Marie Hazelwood photographs the Arctic Monkeys at the Echo Arena in Liverpool
Echo Arena, Liverpool, 9/11/2011
Don Valley, Sheffield, 10/6/2011
Leadmill, Sheffield, 22/4/2007
Plug, Sheffield, 22/10/2005
Cluny, Newcastle, 1/8/2005
features
---
Profile (2005)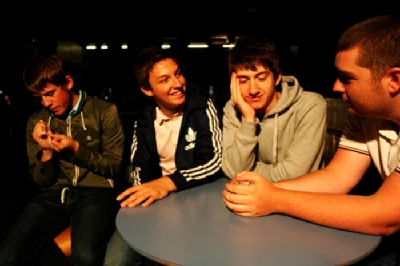 Sheffield teenage indie guitar heroes Arctic Monkeys have recently reached the top of the singles chart with their second single and are being hyped as the next big thing. Jon Rogers sees potential, but pleas also for caution
photography
---
Photoscapes (2018)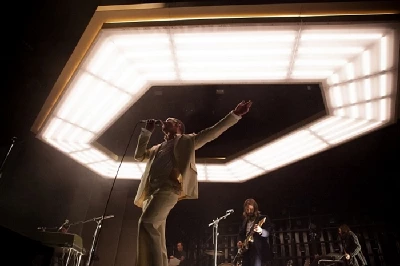 Marie Hazelwood photographs Arctic Monkeys at the Manchester Arena on their latest UK tour.
related articles
---
Last Shadow Puppets: Live Review (2016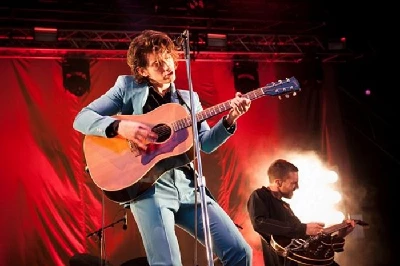 Harry Sherriff watches the Last Shadow Puppets, the side project of Miles Kane and the Arctic Monkeys' Alex Turner, play a n often surprising show at the Castlefield Bowl in Manchester to promote their just released second album, 'Everything You've Come to Expect'
Pennyblackmusic Regular Contributors
---