---
published: 10 / 5 / 2018
---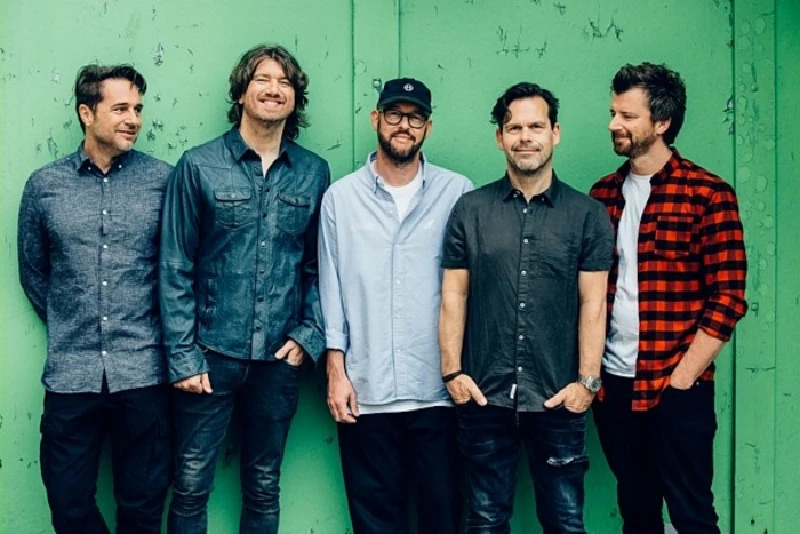 intro
With their seventh album 'Love Is A Basic Need' just released and a UK tour due to start in late March, Embrace bassist Steve Firth chats to Richard Lewis about the recording of the new album, live dates and future plans for the quintet.
Proof that loyal fanbases really are something that still exist beyond vast record company promotional budgets and perceived notions of London-centric cool, 'Love is a Basic Need', the seventh LP by indie rock stalwarts Embrace, recently saw the quintet enter the UK Album Charts at number five. Currently placed between recent Brit Award winners Dua Lipa and Rag and Bone Man, the disc gives the group a perfect score of seven out of seven albums to reach the Top Ten, twenty years since their platinum selling debut 'The Good Will Out'. Comprising of brothers Danny and Richard McNamara on vocals and guitars/vocals respectively, keys player Mickey Dale, bassist Steve Firth and drummer Mike Heaton, the band's line up has remained exactly the same since 1997. Eschewing the electronic elements of their previous album 2014's well-received eponymous LP; the focus for 'Love is a Basic Need' is on the stately ballads the band made their name with, counterbalanced with some spiky departures into post-punk influenced cuts."That's what we sort of aimed for, I think," bassist Steve says of the new LP's sound on the phone from his base in West Yorkshire. "We finally found the confidence to be who we are and what we do best, rather than worry to much about what was current, what would get on the radio and what people want. This time we locked ourselves away and decided to do Embrace better than anyone else can." In tandem with this clear-sighted aim, the recording sessions for the album were a stress-free experience. "It's probably been our easiest album," Steve states. "In the past we've jammed and jammed and jammed sort of half-finished ideas, thinking, hoping rather, that they'll turn into something great. We'd spend months and end up with nothing at the end of it, whereas this time we only got together when Danny or Rik had something that they were sure was a good song to start with. In terms of studio time it's been quickest. Normally we'd immerse ourselves in what our contemporaries are doing. Danny's a massive, massive Radiohead fan so he's always bringing in Radiohead tracks, saying 'Listen to this, we've gotta be this good'. This time we haven't.We just got on with it. We all listen to music constantly though." Profiling the new songs, the heart-swelling title track, debuted on the band's late 2016 tour became a live favourite before it was even recorded. Did the song suggest the direction that the parent album would head in? "Yeah, I think so,. It was a track that Danny came up with and it didn't take long at all. We put it together in a couple of days, thought It's great this, it could go down really well live. We played it and it seemed to work. I suppose we always pull on the heart and talk about love and it's not always cool and trendy, but that's what we're about". The churning emotional turmoil of 'Where You Sleeping' meanwhile is the track on the collection that sees Danny cede the microphone to his brother, in keeping with all of their LPs "That's a Rik song. That's very personal to what's going on in his life at the moment. That's very autobiographical," Steve explains. Teary ballad 'Never' featuring Scottish singer-songwriter Kerri Watt pulled from the LP as the second single became a sizeable radio hit. Elsewhere, the gliding synth textures of 'Snakeoil' builds gradually to an emotional climax. "We played that on the last tour and reading Facebook the hardcore One Big Family fans loved that one the most," Steve enthuses. Using their own studio to rehearse and record in for the past fifteen years, the set up gives Embrace a huge measure of independence of being able to record at their own pace and not have to keep an eye on the meter running in hired studio. "When we got dropped after the third album (2001's commercial disappointment 'If You've Never Been'), Richard bought a farmhouse with a derelict barn and we spent months converting it into a studio, so we had somewhere to write and to store our gear,"Steve explains. "It seemed like a good option instead of wasting money like we'd always done. We were sensible for a change, so everything's done there now." In contrast to the band's early manoeuvres and proof of how much the music industry has changed, the recording of 1998 debut LP 'The Good Will Out' was a protracted affair. "We were everywhere," the bassist recalls. "Originally, we went to a local community studio in Huddersfield, because the idea was to do the album really cheap. It went on for a long, long time. We ended up being in there for about a year. While we were touring we'd pop into Abbey Road for a couple of days, then another studio, then Olympic. They're all thousand pound a day studios. I think because there was such a buzz about the band at the time we kept getting pulled out of the studio to do gigs and videos and press all this stuff so we never got a clear run at it. It was a little bit here and a little bit there, so it just went on and on. Obviously the costs really mounted up." Part of the reason that tracking 'Love is a Basic Need' went so smoothly is that the initial songs were prepared before the recording light flicked on, with Danny and Richard bringing a dozen tracks to the sessions. "In the past we've had hundreds of ideas and we've sat there with notepads and worked through a verse, chorus and middle eight and tried to fit them all together. We've tried all sorts of stuff in the past in the studio hoping something will come out of it, but it rarely does for us," the bassist says. "I think we've got a confidence in ourselves now, finally that we can just do Embrace, just play and that's good in itself". A huge live draw, renowned for the communal feel they bring to their shows, UK dates to support the new LP begin at the end of March. A hallmark of Embrace's songs is how huge they sound on stage, so I asked if they tailor them during recording with one ear on how they'll sound live. "If it has spark to it we kind of all feel it in the room and go, 'Yeah, we've got something special. That'll convert to live,'" Steve states. "We do think about live quite a bit. That's what we really like doing. It's so easy to pick up an acoustic and write a song that sounds really big and important, but, when you stick other instruments on it, it can lose the personal touch. Danny can write a lot of songs that work on an acoustic, but then the band gets involved and it doesn't work as well! We're a band. He's not a singer-songwriter. He doesn't want to sit there on his own. He's not interested in doing that." Famed for wearing their heart on their collective sleeves, Embrace's lyrics have always made an emotional statement rather than obscure the meaning with wordplay, something that can be a vexed subject with various groups, with the members of Joy Division/New Order famously never discussing their lyrics between them, do you, Mickey and Mike ever ask Danny and Richard what the words mean directly? "We do… but at the same time, erm, I'm not a massive lyrics fan!" Steve laughs. "It's not something I listen to. They've got to sound good. They've got to sound important, like they're saying something and they sound good in the sense of the melody. I'm one of these that I only half-know lyrics to my favourite songs, I'm listening to the guitars, the drums and the bass! It's not poetry. It's a different sort of thing, isn't it? If you can get the meaning and the sound right it's a winner". Comparable to the secrets of a successful marriage self-help guide, Embrace have the same line-up they had from the release of their debut single. Why do you think as a unit you've stayed together unlike scores of other bands? "It's that whole thing of chemistry. When we get together it's always really comfortable." Steve explains. "We very rarely argue. We've never had any major fall-outs. We laugh a hell of a lot. A day in the studio is usually a lot of piss-taking kind of humour. Four of us went to all-boys grammar schools so we've all got thick skins. We're used to piss-taking to be honest! There's the old jokes about drummers and bass players but you do sort of morph into that personality. I'm ('Spinal Tap' four-stringer) Derek Smalls and Mike is John Bonham ,I suppose! You all fill a role somehow. It's weird. Bass players are realistic. They aren't prima donnas. You leave that to the guitarist and the lead singer, the Morrissey/Johnny Marr thing. You know, keep your head down"! Flagged up during their 2016 dates, Embrace spoke of an anniversary tour to celebrate the 20th anniversary of classic debut LP 'The Good Will Out'. Are you still planning to do a tour of the album? "There was talk of doing it this year, but with the new album coming out perhaps we'll do it for the twenty-first anniversary next year. We're talking about doing the whole sort of nostalgia thing, which we've always gone against, but we've finally came around to it. Do the whole album start to finish, get a string section, a horn section and try and do some really big shows. Hopefully there'll be the demand for it." With Embrace's contemporaries, Placebo, Travis and Gomez all undertaking tours that saw them dust off their early material, the concept is certainly in vogue. "Everyone seems to be doing it," Steve says. "At first I thought it was a bit cheesy, but now it seems accepted and it's alright to do. Primal Scream did 'Screamadelica'. It's that indie thing. It wasn't cool in the indie world but I don't think we're in the indie world so much nowadays. I'm going to see Roger Waters live and it's alright for Pink Floyd to play their old stuff, isn't it? We did a gig at Butlins for the first time ever (the Shiiine On Weekender 2017 which also featured Happy Mondays, the Levellers and the Wedding Present) which was an indie weekend. Once again, we'd shied away from doing that stuff. We did it and we really, really enjoyed it. There was that 'NME'-cliqueiness, coolness thing about the indie world. To be honest, I don't take much notice anymore, I kind of realised my main love is punk". As the stickers of Class of '77 graduates the Damned and Stiff Little Fingers on his bass axe indicate, punk was Steve's first introduction to music. "When I was young there was a massive punk scene going on and I'd go to all these little gigs, buying the coloured vinyl. Some of my favourite bands only played to 150 people a night. They'd all help each other and there'd be no snobbery. They're all supporting each other and looking out for each other. I like that". "I'm a massive vinyl fan. I'm into buying that at the moment. It's costing me a fortune. I started a couple of years ago buying old punk records that I really wanted, Cardiacs are one of my favourite bands, I started buying all their stuff and it's just gone from there. Every week I'm buying two or three albums. Everyone into prog rock seems to be into them," Steve expounds on the indecipherable cult Thames Valley outfit, a noted influence on Blur. "They're incredible musicians. You listen to them and you can't get your head round even trying to start learning it. That prog-punk thing, it's just not easy listening. One of those things that give people a headache!" On the subject of punk, the immediacy of the genre bordering on impatience with wanting to get material released is something that understandably continues with groups in the present day. "We finished the album this time last year. Then it was a case of three record companies being after it," Steve explains. "The negotiations dragged on for about six months, then we ended up signing with Cooking Vinyl, who we did the last album with anyway, so that was a waste of time! Then they wanted six months to set the album up properly, make sure we get to speak to you guys, do in-stores. They like to build it up, so it takes a long time. When you're in a band you finish it on a Friday and you want it released on a Monday. You want people to hear it straight away. It can be frustrating, but you get used to it. I think we got offered more money with somebody else, I can't remember the details. Some of them are a bit flaky! Cooking Vinyl are a good label. They know what they're doing." Following a one-off single deal with legendary indie label Fierce Panda for limited edition debut single 'All You Good, Good People' (currently retailing for £15 - £23 on eBay) Embrace signed to Virgin Records subsidiary 'Hut' in 1997. In a situation long since disappeared from the music industry, major labels operated boutique indie imprints that had the veneer of independence, whilst having the financial clout and huge distribution network of a multi-national. "Hut was at the same place as Virgin. It was a house on their site at Vernon Yard, a mews off the Portobello Rd, London," Steve recalls. "The reason we signed to them is because they had Gomez, Placebo, Smashing Pumpkins, Tte Verve, bands that we all loved. It must have been the most successful little label in the country, even though it was really Virgin." "In the old days we'd be down in London all the time, meeting the labels. Now I think I've only met them once. It's weird"! Steve says of the current situation with Cooking Vinyl. "They don't interfere which is good. We just give them the album. They don't come into the studio like we used to have in the past and sit there like the boss shaking his head," Steve chuckles. "We'd go, 'We want this to be the single,' and they'd go, 'Well… if you do that I don't think anyone is gonna play it. If you do this single… I've spoken to the plugger and they'll play this on Radio One..' You kind of get bullied into making decisions that you wouldn't do normally. If it fails on your own terms you can cope with it better I think". Emerging at a time when the worldwide music industry was going through its late Nineties pre-internet piracy heyday, Embrace have endured where scores of their contemporaries have waned. Captured in John Niven's scabrous modern classic 'Kill Your Friends', the novel covers the period when colossal success and its attendant hedonism was wiped out by the ship suddenly going down in the early 2000s. "I've just read that for the second time. I've got the film to watch," Steve states. "We get a mention on page one as well which I quite like"! (January 1997: Embrace are amongst the hot new bands. Last year the British music industry generated over a billion pounds in revenue for the first time ever). "It's obviously an exaggeration, but I bet it was like that," the bassist recalls. "We kind of kept away from all that side of things. Up North, you're kept out of the London scene. We were going down to London on the train every few weeks. We weren't partying with those people. We've not got drug habits! Fantastic book. I pass that on to anyone who has an interest in music." And with that the clock winds down on the allotted time, with another interview following straight after. With rehearsals, touring and more album promotion in the pipeline into next year for a guess, Embrace look set to enter their third decade in some style.
Band Links:-
http://www.embrace.co.uk/
https://en-gb.facebook.com/embracemusic/
https://twitter.com/embrace
Picture Gallery:-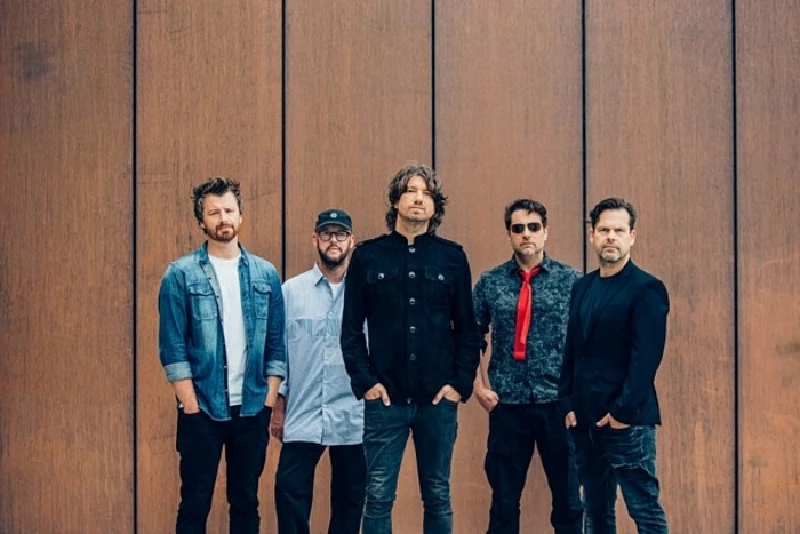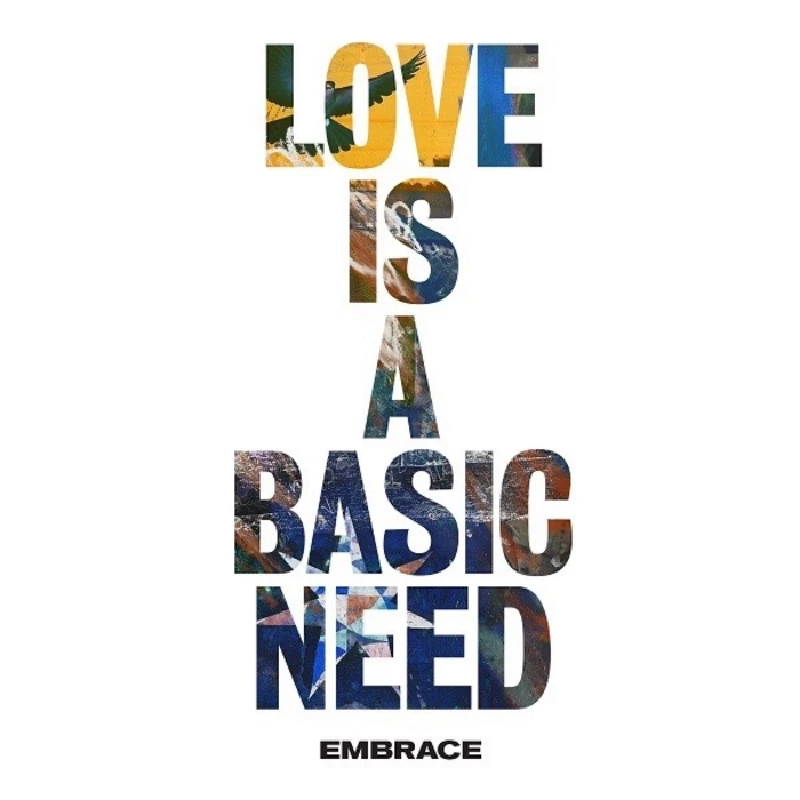 interviews
---
Interview (2018)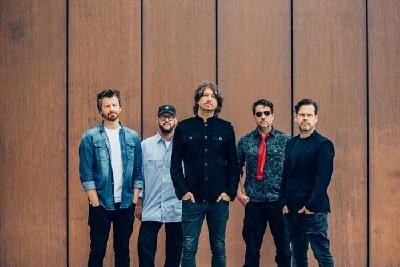 Ahead of two Christmas shows in early December, Embrace bassist Steve Firth chats to Richard Lewis about the band's forthcoming 2019 tour to celebrate the 21st Anniversary of the group's debut LP 'The Good Will Out'.
Pennyblackmusic Regular Contributors
---