---
Above Ground
-

Belasco Theater, Los Angeles, 16/4/2018
published: 10 / 5 / 2018
---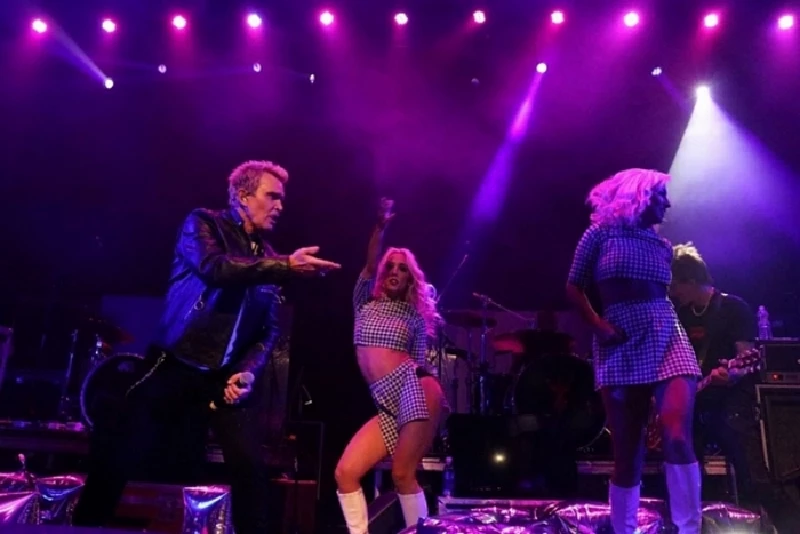 intro
L Paul Mann witnesses a rock royalty star-studded and occasionally bizarre benefit concert in Los Angeles.
Rock guitar legends Dave Navarro and Billy Morrison assembled a small army of some of their most iconic rock acquaintances for a benefit concert at the Belasco Theater in Los Angeles on April 16. The pair organised the Above Ground concert to raise funds and awareness for MusiCares foundation, which provides support and community services to musicians in need of assistance. The event and its moniker were, in part, inspired by the recent loss of rockers Chris Cornell and Chester Bennington to suicide. Navarro and Morrison decided to organise the event to help get the word out that it is okay to ask for help when struggling with depression and addiction issues. The concert was held in the ornate Belasco Theater which housed just over 1,000 lucky rock music fans for the events. The theatre is reminiscent of the Haunted Mansion at Disneyland, with dark, gaudy decor, including chairs hanging from walls and spooky chandeliers. It has a rich history, founded in 1906 by Frederic and Edward Belasco, finally being completed 20 years later, and becoming a popular Burlesque venue early on. The venue was the perfect setting for the concert which may go down as a part of outrageous rock history. The show featured a rock and roll Burlesque extravaganza that included two sets of music and a raucous halftime auction. The two distinctive sets featured presentations of the Velvet Underground's 1967 album 'The Velvet Underground & Nico' and Adam and the Ants' 1980 record 'Kings of the Wild Frontier'. The lobby and stage featured art installations designed by ЯEVOLVER Gallery, a Los Angeles art gallery with a single program focusing on the life and work of pop artist, Andy Warhol. Before the concert began, Jane's Addiction drummer Stephen Perkins led a drum circle in the middle of the theatre to get a tribal vibe going for the event. The show began with Navarro and Morrison bookending a core band playing the Adam Ant album. While Warhol film clips flashed behind them on multiple screens, the rockers tore into the material as though it was their own. After nearly every song there was a lineup change, with guest singers moving in and out, as well as different backing musicians. The transitions were astonishingly seamless considering the sheer volume of participants. Early on a girl could be seen swinging above the band suspended by wires. On careful inspection, it became evident that she was attached by hooks to her bare skin in a ritual suspension. Scantily clad burlesque dancers would also move on and off the stage periodically, caressing the musicians. Navarro, looking youthful and fit as always, may be drinking blood or some other magical concoction, as the 50-year-old looks half his age despite his rock and roll lifestyle. He and Morrison remained constant on the stage as the historic jam unfolded. Musical guests included Billy Duffy (The Cult), Billy Howerdel (A Perfect Circle), Billy Idol, Chris Chaney (Jane's Addiction), Corey Taylor (Slipknot, Stone Sour), Courtney Love (Hole), Dave Kushner (Velvet Revolver), Donovan Leitch, Erik Eldenius (Billy Idol), Franky Perez, Jenny Vee (Eagles of Death Metal), Jerry Harrison (Talking Heads, The Modern Lovers), Jesse Hughes (Eagles of Death Metal), Josh Freese (The Vandals, Devo, A Perfect Circle, Nine Inch Nails), Lili Haydn, Marco Pirroni (Adam and The Ants), Mark McGrath (Sugar Ray), Macy Gray, Paul Trudeau (Billy Idol), Siobhan Fahey(Bananarama), Steve Isaacs (The Panic Channel), and Steve Stevens (Billy Idol). Billy Idol himself took control of the stage early on with several charismatic performances during the first set. Corey Taylor also shone with some intense vocal performances. A smiling Jesse Hughes dressed in a flashy red suit seemed to be frolicking in the moment and having a great time onstage. Later, he reappeared with his Eagles of Death Metal bandmates Franky Perez and Jenny Vee. The most soulful moment of the first set came with a stunning performance by sultry singer Macy Gray. The R&B veteran seemed right at home in the swirl of rock around her. A poignant moment came when Adam and The Ants guitarist Marco Pirroni joined the jam to offer some authentic guitar licks on several songs from the classic album. Navarro credits the Adam and The Ants album with heavily influencing the early music of Janes Addiction. His bandmate Stephen Perkins added: "Jane's Addiction was heavily influenced by 'Kings of the Wild Frontier'. All of that tribal-sounding drumming comes across, certainly on our first and second album." Morrison said: "How great would it be if someone comes to the show and learns about Adam & the Ants. Kings of the Wild Frontier was a seminal album. I would love to see someone who never heard that album go buy it." The sold-out crowd certainly seemed to be enjoying every minute of it. If the atmosphere wasn't already electrified enough with outrageous rock presentation during the first set, the half time auction brought the bizarre event to a new level. The intermission between album performances featured speeches from Dr. Drew and Bob Forrest, speaking on behalf of the mental health field, and a memorabilia auction hosted by Steve-O from the Jackass TV show. Ever the showman Steve-O first lit his hair on fire while a fire breather used it to light a blow torch of flames from his mouth. Later the master of the macabre stunts stripped to his underwear, swung his junk between his legs and dropped his pants. As bizarre as the half time set was, the second set of music reached an even more surreal level. The presentation of the Velvet Underground's 1967 album 'The Velvet Underground & Nico' featured most of the earlier performers, plus many additional appearances. Steve Stevens, Billy Duffy, and Dave Kushner added various dimensions of intense guitar work to the mix. But an extreme new level of metal came when Billy Howerdel from A Perfect Circle joined the mix. Courtney Love sang several sultry tunes that suited her gritty rock and roll voice, and her appearance added an almost mystical feeling to the extravaganza. Billy Idol returned for some stunning vocals appearing with most all of his band in the mix, including Steve Stevens. Macy Gray returned to the stage, in a complete costume change, offering up some sultry blues-drenched vocals. At one point Navarro appeared onstage playing a drum, then as Morrison took over vocals, a shirtless Navarro was hoisted into the sky and began swinging wildly over the stage during several songs. Yes, the near-mythic guitarist was attached by hooks into his skin, also engaging in the swinging ritual. Morrison also became shirtless, and crowd surfed into the crowd. Later he stuck his microphone in his pants and was fondled by dancing girls. Billy Idol returned for another song also swarmed by dancing girls stroking him. Violinist extraordinaire Lili Haydn could be seen wildly fiddling in the back between the dual drummers, before taking a turn as lead vocalist. Things got even more bizarre when Siobhan Fahey of Bananarama took over lead vocals while a dominatrix performed onstage with a scantily clad subordinate. Veteran keyboardist Jerry Harrison from Talking Heads, was one of the final special guests to take over lead vocal duties while playing keyboards and other electronic devices. Later he joined Steve Stevens on guitar backing other guitarists for the finale of the set. The band performed an encore of another Velvet Underground song, joined by nearly all the participants onstage. Billy Morrison took the lead vocal duties before collapsing onstage engulfed by burlesque dancing girls. The concert ended a little less five hours after it started leaving an incredulous and adulate audience in complete awe. Long live Rock and Roll. Photos by L. Paul Mann www.lpaulmann.com
Play in YouTube:-
Picture Gallery:-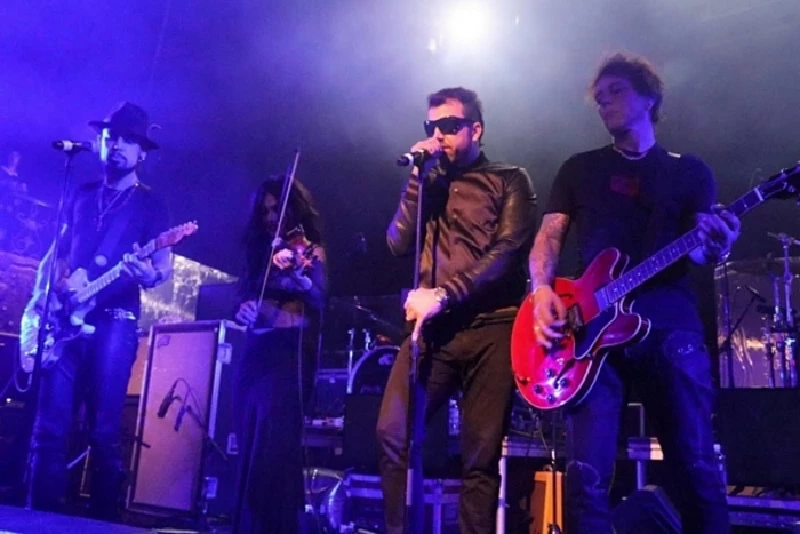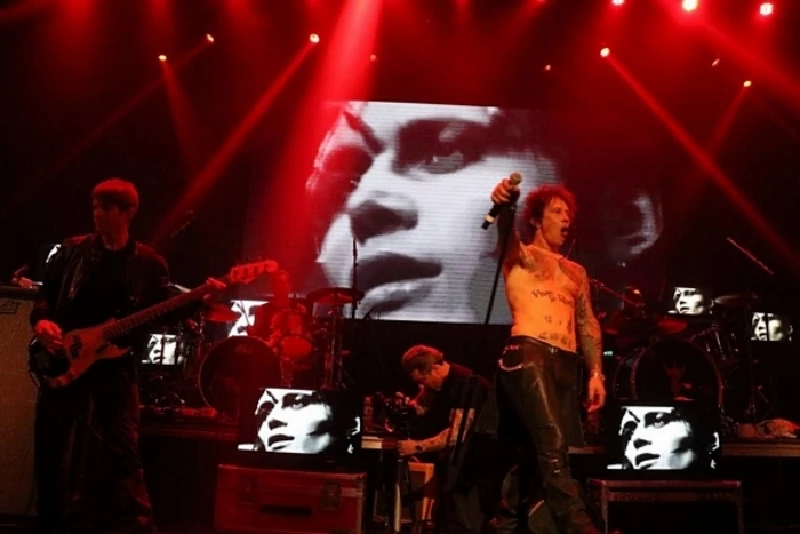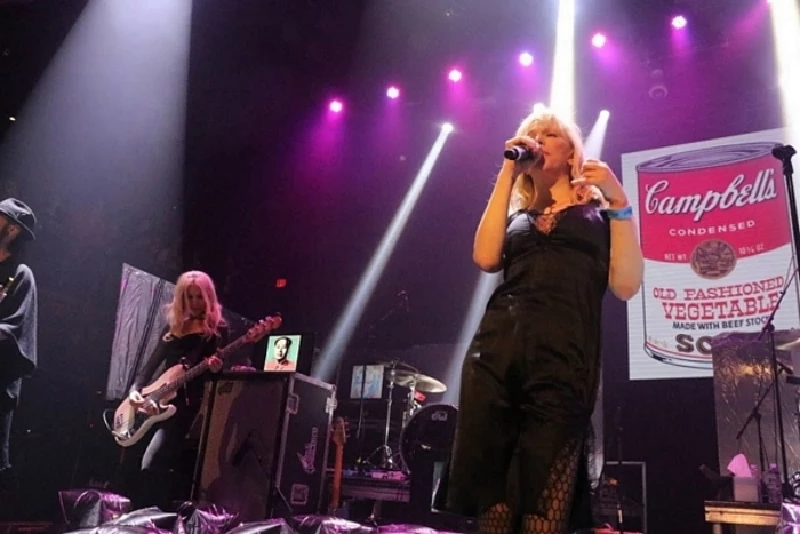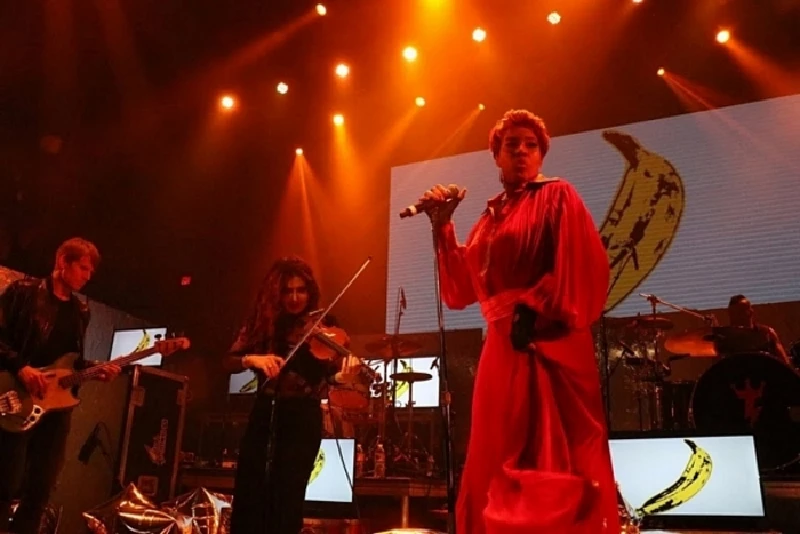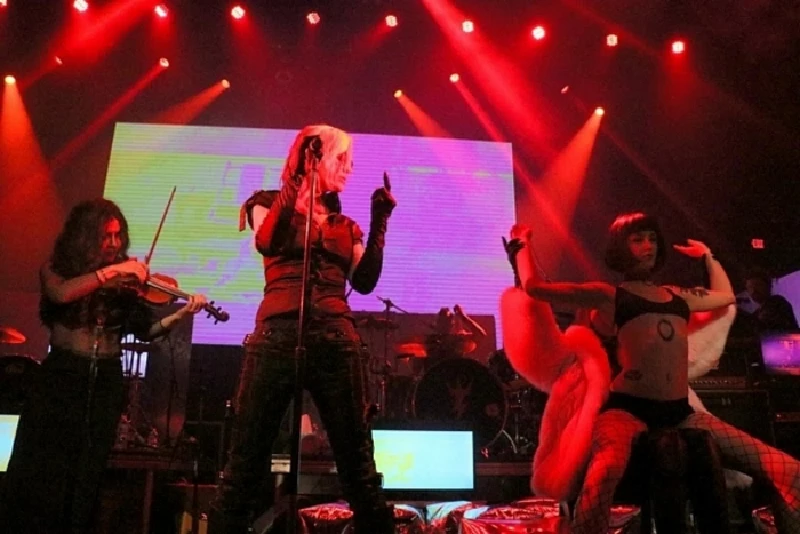 live reviews
---
Fonda Theatre, Los Angeles, 16/9/2019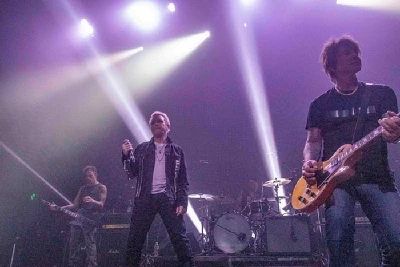 Featuring a highly impressive roster of rock star A listers, Above Ground returns for a second year of mental health awareness and fund raising at the Fonda Theatre in Los Angeles. L. Paul Mann reviews.
Pennyblackmusic Regular Contributors
---