---
published: 31 / 10 / 2017
---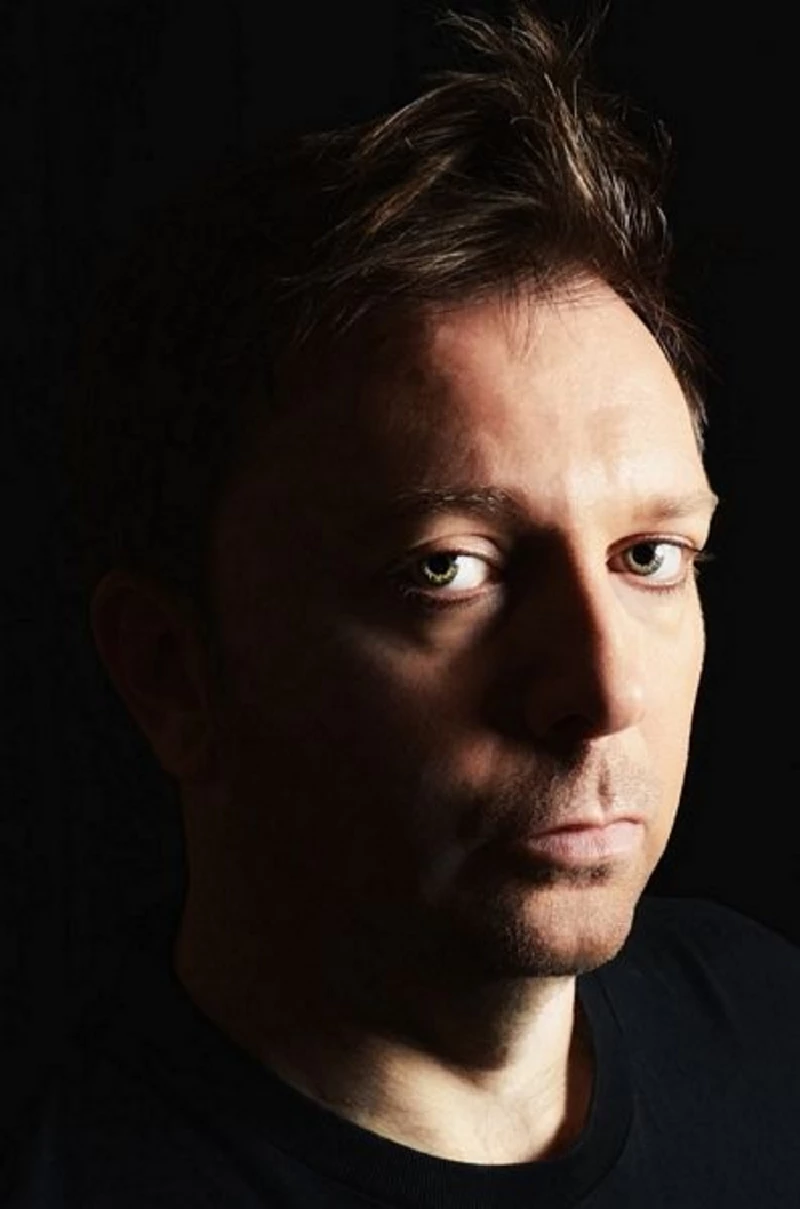 intro
After more than a decade working behind the scenes in the music industry, Mansun frontman Paul Draper has stepped back into the light with his debut album 'Spooky Action'. He speaks to Denzil Watson about the enduring love for Mansun as a cult act, being older and wiser, and the end of his old band.
From the mid-90s to the early noughties, Chester's Mansun were arguably one of the biggest cult bands in the country. Fronted by Liverpool native Paul Draper with Stove King on bass, the band completed its line up with Dominic Chad on guitar and Andy Rathbone on drums. After a few self-released singles, the band were picked up by Parlophone. In 1997, they released their debut album 'Attack of the Grey Lantern' to great acclaim and followed it up a year later with the boundary-pushing 'Six'. Then, after establishing a reputation as a blistering live band and building a legion of dedicated fans, the band released their third album 'Little Kix' in 2000, which signalled a major shift towards a more commercial sound. Ultimately, it led to the end of the band, although they struggled on until 2003; long enough to finish the majority of what would have been their fourth album. It was released, retrospectively, as 'Kleptomania' in 2004. After the split, the expectations of fans hung heavy on the members of the band and their post-Mansun projects. After a cancer scare, Draper concentrated on producing other artists, while the other three members turned their back on mainstream music. However, rumours of a Draper solo album began to circulate in 2013. His profile was further raised after his collaboration with singer songwriter Catherine Anne Davies (a.k.a. The Anchoress). That album, along with the inaugural Mansun Convention earlier this year, provided the motivation for Draper to make his solo career a reality. We caught up with Draper on the eve of the release of his debut album 'Spooky Action' and his sold-out UK tour. PB: Thank you for agreeing to speak to Pennyblack Music, Paul. I'm Guessing you are getting geared up for the release of your album. Are you excited about its release? PD: I've just taken it step-by-step really. I didn't expect to release a solo album to be honest. It was something that I tinkered with about ten years ago, but I put it aside. I thought I'd be a writer and producer for other artists and work in my studio. But there was a petition at the Mansun convention, they wanted to hear one of my tracks, and that's when the record company offers started coming in. So I decided to do it. To start with, we did an EP. That went well, so we did some live dates and they sold out. It just rolled on to doing an album. PB: When you are in a band, you get into the cycle of recording and touring. When a band splits up, musicians usually either start another band or go solo. Did you not have that desire after Mansun split up? PD: Well, there's four elements that you do in the music business. There's the writing side of it, the recording, the promotion, and playing live. Of the four elements, I just ditched two of them. I just stopped doing interviews and playing live, but I carried on producing for Skin, Skunk Anansie, The Anchoress and The Joy Formidable. So I've carried on my musical career as a producer. So let's just say I gave up 50% of it for a while. PB: But playing live is quite addictive. As is releasing records. Did you not miss that? PD: No. I think I despised the members of the band enough by the end that I couldn't wait to get rid of them and, to be honest, I never thought I had it in me to be a solo artist. But times have changed. I'm older and wiser now, and I feel I can be a solo artist. PB: Was it the fans' petition that was the major factor in persuading you to get your solo album released? PD: That's what started it, yeah. The fans saw that I had worked on a project called The Anchoress. I'd been offered two interviews; I hadn't done any for years. So I thought I'd use them to make some awareness of this project I'd been involved with. It was a very leftfield art project, I'd say The Anchoress was. And for the Mansun fan groups and their communities…[Mansun] was a lot of people's favourite band for a short period of time. It just imploded and left a lot of music behind. Over a hundred different songs. And as soon as I popped my head up and did the interviews with The Anchoress that was it; that was when they organised their convention. PB: Are you amazed at the loyalty of the Mansun fans? PD: Different people have different theories, but I just think we made a couple of really good albums and did a lot of very good shows. Instead of doing singles we did EPs and we had some good tunes. But in the end, we weren't a Blur or a Pulp. We didn't end up as a failure. We ended up as a cult band. Or people always tell me that we are so. That's was happens. PB: It's quite ironic as you must be one of the few bands from that era that hasn't reformed. PD: Yeah, there's a lot of them cashing in. But I think the longer you leave the past in the past, the more of a buzz you get. PB: Coming back to your solo album: is the title, 'Spooky Action', inspired by Einstein in any way? PD: Yeah, it was originally. I saw it in a book or on a science documentary or something like that and then I just shortened it down. I tend to do things that have two or three meanings. If I can find something that does have two or three meanings, like a lyric or something or a title or even a style of melody then I find something I can call 'art'. So yes, initially, it was a line in an Einstein book, but my musical hero is Prince and he had a musical alter-ego called Spooky Electric. I like the word spooky, so it's my homage to Prince. It's got a few different meanings, really. PB: I've had a listen to the album and I really like the opening track 'Don't Poke the Bear'. It's a really bold start to the album. Because it is a bit on the experimental side it reminds me of The Stranglers in a way. PD: Oh, right. That's interesting. That's the last reference that I would expect anyone to say but that's not a bad reference to make. An interesting reference, yeah. PB: I think it's the experimental nature of that track where I got that from. PD: Yeah. I would probably describe 'Spooky Action' as a more linear hybrid of the first two Mansun albums probably. I think they were pretty experimental in their moments. PB: So would it be fair to say that you've picked up where Mansun left off, and this is a natural progression from there? PD: Yeah. Obviously I was the main songwriter and producer of Mansun, so it was my baby. My vehicle if you like. By the third album, stuff was taken out of my hands. They brought producers in and tried to make us into a hip, pop band. I didn't like it. So I like to think of this as the third Mansun album. PB: You can definitely hear echoes of the production used on the Mansun albums, and in the song structures and the melodies and harmonies. PD: I don't really know whether to take that one as a compliment or an insult! So you work that one out yourself. PB: I really like 'Things People Want'. I could see that sitting quite nicely alongside the tracks on 'Attack of the Grey Lantern'. PD: Yeah, I know what you mean. That's a poppy one. That came together right at the last moment, and my worry was that it was too poppy. But it's been Record of the Week on Virgin and XFM, and 6Music have been playing it, so I guess it's the age of pop. But it's been updated too, with my love of synthesizers on display in there a bit. PB: A lot of the tracks are quite electronic. 'Feeling My Heart Run Slow' for example. PD: You know what, it's really down to the gear we have. If you listen to the first Mansun album it's full of synthesizers and drum machines and weird noises. As is the third one. It was completely unacceptable back in those days, so we were a complete laughing stock. Now I can just totally indulge myself with Moogs, Oberheims and Prophet 6's. I'm happy to indulge my love of the synthesizer. PB: The other thing I love about the album are the song titles. They really wear their hearts on their sleeve in the same way some of The Smith's tracks did. PD: Yeah. A few people have said that. On the first Mansun album, the titles were a bit crazy. We've had a few crazy titles in our time, but I think these are – how shall I put this – a little bit more emotionally expressive, probably. PB: You can tell that from the title alone. In terms of the song 'Friends Make the Worst Enemies', was that written from personal experience? PD: Yeah, that was written about the other three members of Mansun. PB: And currently, 'Who's Wearing the Trousers'? PD: Around these parts? Probably The Anchoress. PB: You're taking the album on the road in the Autumn. The shows to support it have sold out really quickly haven't they? PD: They did. We're waiting to see if the album does well and if it does, we'll have to put on some bigger dates in February [2018], because they went straight away, pretty much. PB: Mansun were an explosive live act. Are you looking forward to taking these songs on the road? PD: I've got no interest in being a nostalgia act and doing Mansun again. We got a band together and played through a few tracks on the album and thought "Yeah, that'll work". So we're up for the challenge, as they say. PB: Can fans expect a smattering of some of the old Mansun classics? PD: Yeah. They're my songs, so I'm always going to throw a few in. I might throw an Anchoress song in as well. I think I might even sit on a stool and do an acoustic one this time. I've reached that age. So yeah, we'll play tracks off the EP and the new album, and we'll throw a few other things in there too. PB: I think it was in an old interview two or three years ago that you alluded to reforming Mansun, but I think you said it was Chad who didn't want to take part that was preventing it from happening. PD: Yeah, that's right. PBM: You mentioned earlier that Mansun ended quite badly. If the conditions were right would you still be prepared to reform Mansun? PD: I just defer to how Paul McCartney refers to the end of the Beatles. It all got a bit heavy there now. I think that me and Andy [Rathbone - Mansun drummer] have always thought if there's something worth doing either artistically or creatively – or if there's shit-loads of money – we'd consider it. But that's not on the cards as Dominic Chad doesn't want to do it. Being serious from a creative point of view, because he was an instrumental member, I really wouldn't want to do it without at least the main members of the band. I look at Brian Wilson now. Obviously, The Beach Boys took all his money, took The Beach Boys name off him, but he still tours around and does 'Pet Sounds'. If 'Attack of the Grey Lantern' and 'Six' and the myth keeps building in terms of being these classic cult records, I wouldn't have a problem in the future about playing them in some capacity somewhere. Maybe if you did one of the albums at Brixton Academy as an event. But in terms of the Mansun thing, Dominic Chad doesn't want to do it. That unfortunately has always been the stumbling block in that. But to be honest, I'm doing so much other stuff that I wouldn't have time to do it in the near future. PB: After Mansun, Chad turned his back on music didn't he? PD: No, I think he was signed to do a solo album. He signed to Parlophone, but I presumed they dropped it because it wasn't good enough. Maybe he was too lazy to finish it off, I don't know. I haven't been in touch with Dominic Chad in over a decade, so I couldn't tell you. He signed on to create this piece of art, but it never appeared. PB: Is it a bit strange when you spend this really intense period of time with the members of your band, and then all of a sudden you don't see them at all? PD: No, I was fucking delighted. I couldn't stand them at the end to be honest. That's why I left. PB: OK, let's finish in the present. Can you select one track off 'Spooky Action' and tell me why it's your favourite track? PD: I think my favourite track is 'You Don't Know Someone Until You Fall Out With Them'. I really enjoyed doing that one and I think we got something good out of it. PB: Thank you.
Band Links:-
http://pauldraperofficial.com/
https://www.facebook.com/pauldraperofficial
https://twitter.com/PaulDraper
http://mansun.co.uk/
https://en-gb.facebook.com/Mansun/
https://twitter.com/mansunband
Picture Gallery:-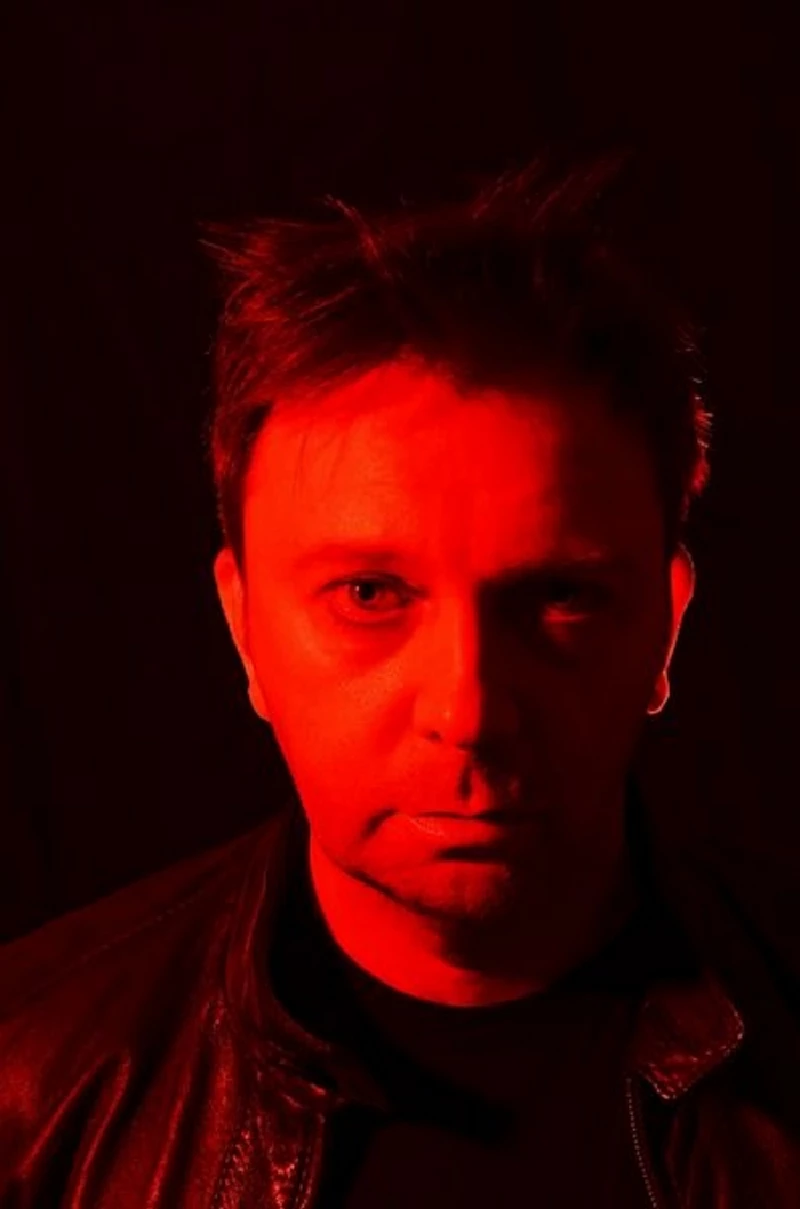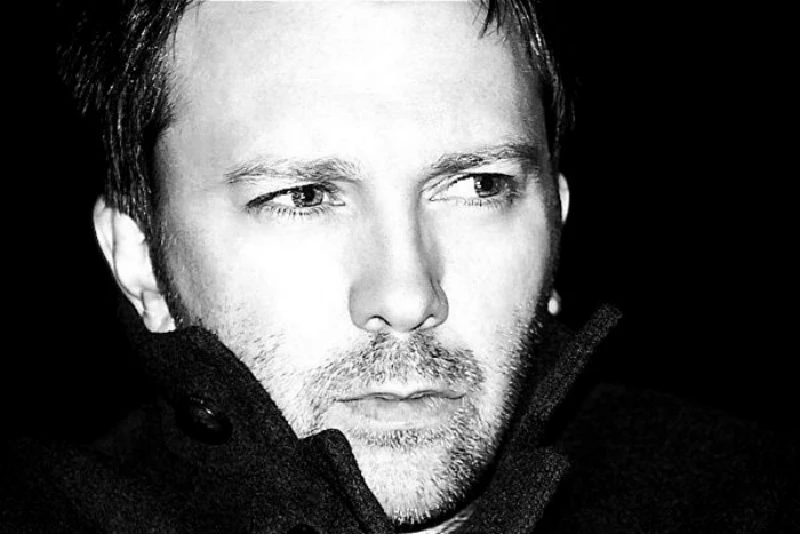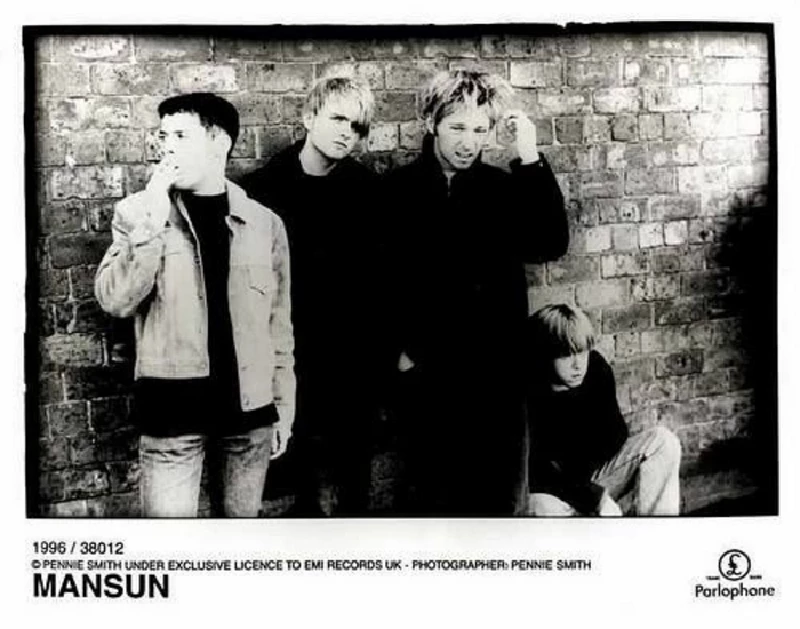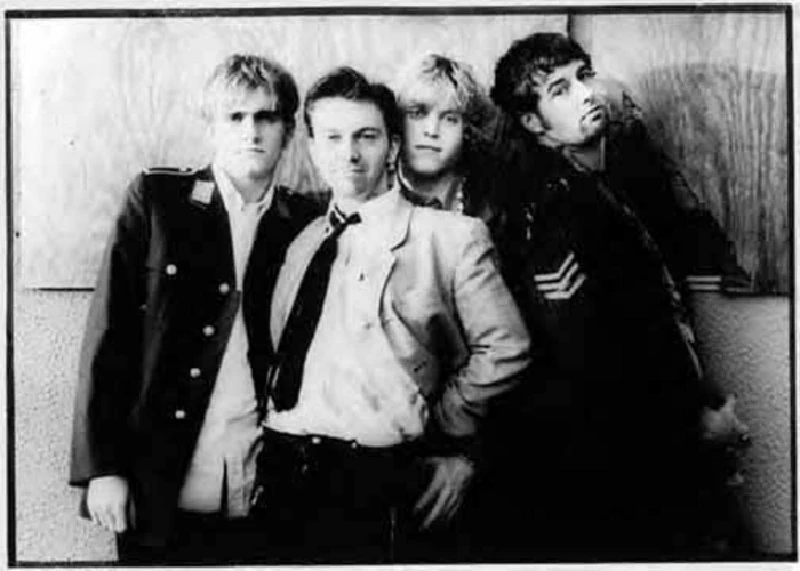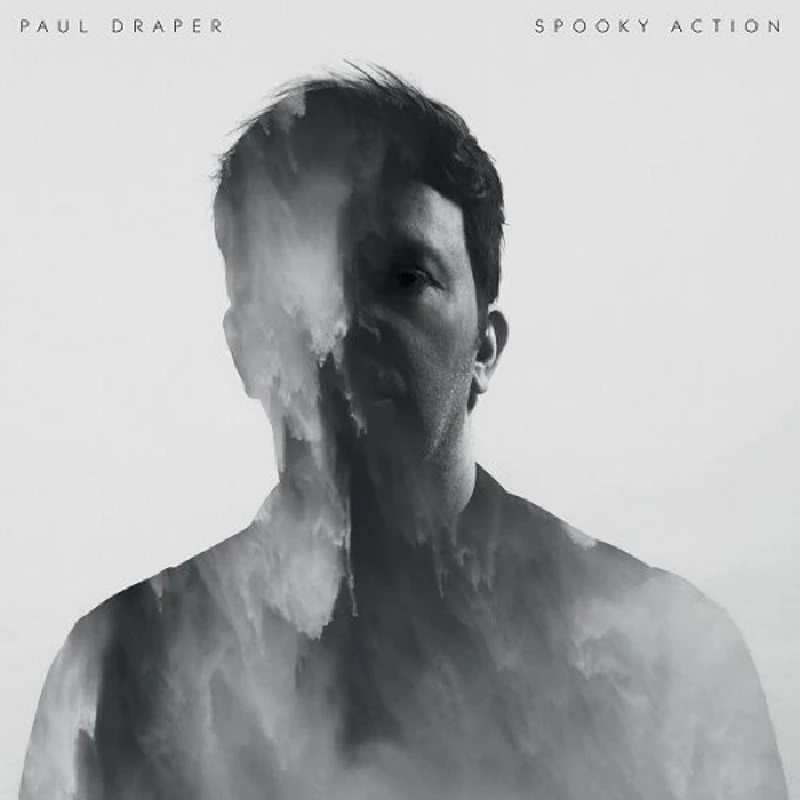 interviews
---
Interview (2018)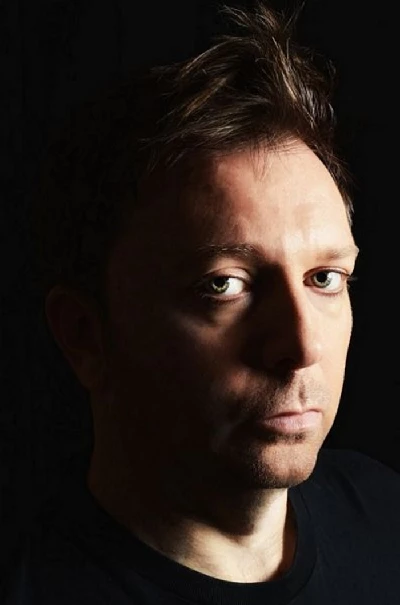 In our second interview with him, former Mansun front man Paul Draper talks with Denzil Watson about touring his debut solo album 'Spooky Action' after a nearly fifteen year absence from the stage and the soon-to-be reissued Mansun back catalogue.
live reviews
---
Brudenell Social Club, Leeds, 14/9/2017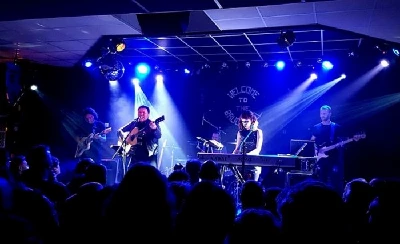 Denzil Watson at the Brudenell Social Club in Leeds watches ex-Mansun vocalist Paul Draper make an understated but impressive return after an absence of fourteen years to full live work to promote 'Spooky Action', his debut solo album.
Pennyblackmusic Regular Contributors
---