---
published: 18 / 7 / 2017
---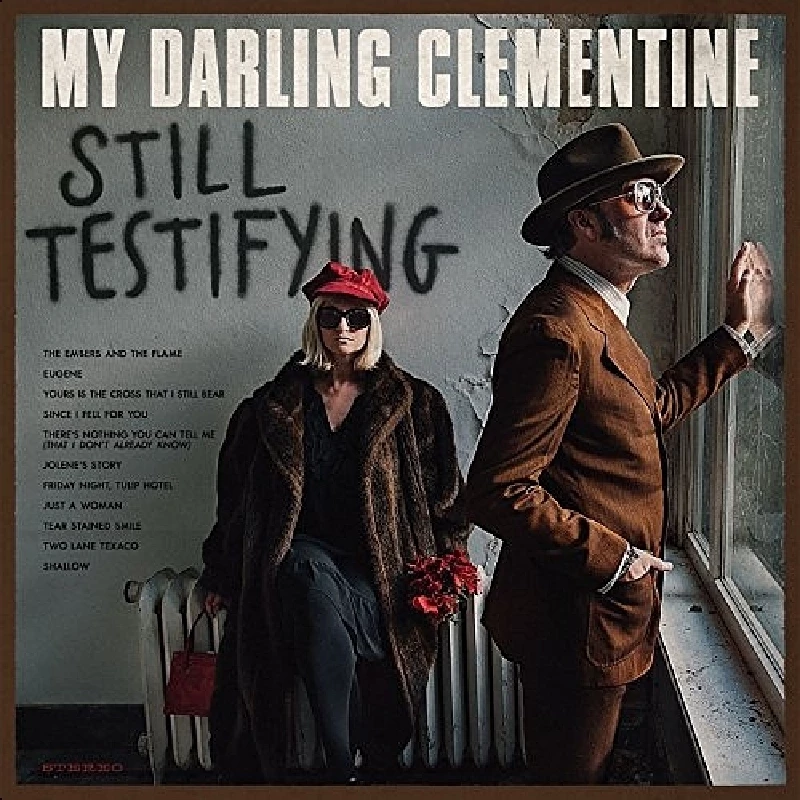 intro
First-rate fourth album from acclaimed British husband-and-wife Americana duo My Darling Clementine which showcases their narrative abilities
'Still Testifying' is the fourth album of husband-and-wife Americana duo My Darling Clementine. Michael Weston King and Lou Dalgleish have expanded their sound greatly over the years from the Classic Country influence of their 2011 debut album, 'How Do You Plead?' Their 2013 second album 'The Reconciliation?' had a more soulful direction, while their 2015 third album 'The Other Half' found them working with crime fiction writer Mark Billingham and adapting one of his short stories into a set of songs. On 'Still Testifying' all the hallmarks that made their previous records so successful - Weston King's gritty vocals, Dalgleish's gorgeous harmonies, the duo's sharp wit and ability to pull off the occasional classic one-liner - are still all present. Yet 'Still Testifying', which finds them reunited with 'How Do You Plead?' producer Neil Brockbank , finds them stretching further into Country Soul and, featuring both brass and strings, owes a debt to Muscle Shoals and the Stax, Hi and Atlantic labels. Perhaps inevitably for a husband-and-wife musical duo there are plenty of songs about man and woman relationships. On 'Since I Fell For You' Weston King and Dalgleish find themselves redeemed by their love of each other ("Since I fell for you, the world is lighter/Since I fell for you, I stand tall"). 'Jolene's Story' updates Dolly Parton's classic 'Jolene' and finds the title character, played by a feisty Dalgleish, many years on not having taken but also still with Dolly's man ("We stand guilty as charged/For a life time sentence together"). For the couple caught in an illicit relationship in 'Friday Night, Tulip Hotel' their relationship, however, ends abruptly when he returns to his wife ("But how she could know that he wouldn't show up next time?/Did the wife and the children/The fear and self-loathing/Weigh far too heavy on his mind/This time?") 'Eugene' meanwhile chronicles a woman's joy at starting with her baby daughter and husband a new life in the Oregon city of the title, while the elegiac 'Two Lane Texaco' portrays the demise of an archetypal small American town at the hands of the oil industry ("They're widening the road by the old Texaco/From two lanes to four now the cars will go/Rolling past our town/And no-one will know that we're here.") An imaginative album from My Darling Clementine who take storytelling to great heights.
Track Listing:-
1
The Embers and the Flames
2
Eugene
3
Yours Is the Cross That I Still Bear
4
Since I Fell for You
5
There's Nothing You Can Tell Me
6
Jolene's Story
7
Friday Night, Tulip Hotel
8
Just a Woman
9
Tear Stained Smile
10
Two Lane Texaco
11
Shallow
Band Links:-
https://en-gb.facebook.com/mydarlingclementine.music/
http://mydarlingclementinemusic.co.uk/
https://twitter.com/my_darling_clem
interviews
---
Interview (2020)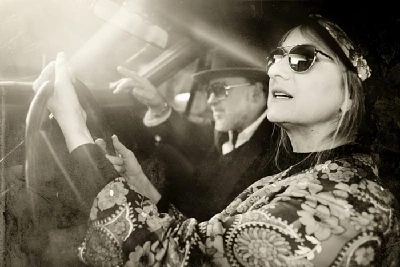 Michael Weston King from Americana group My Darling Clementine talks to John Clarkson about their latest project in which they have re-interpreted across three EPs songs from Elvis Costello's catalogue.
Interview (2017)
reviews
---
Country Darkness (2021)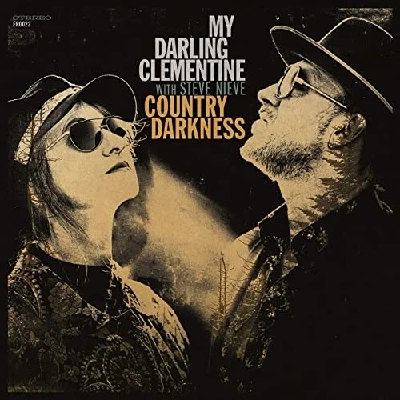 Excellent and unpredictable set of Elvis Costello covers from country duo My Darling Clementine
Pennyblackmusic Regular Contributors
---