---
Alice Cooper
-

Tennessee Performing Arts Center and Renaisssance Hotel, Nashville, 14/5/2017 and 15/5/2017
published: 30 / 6 / 2017
---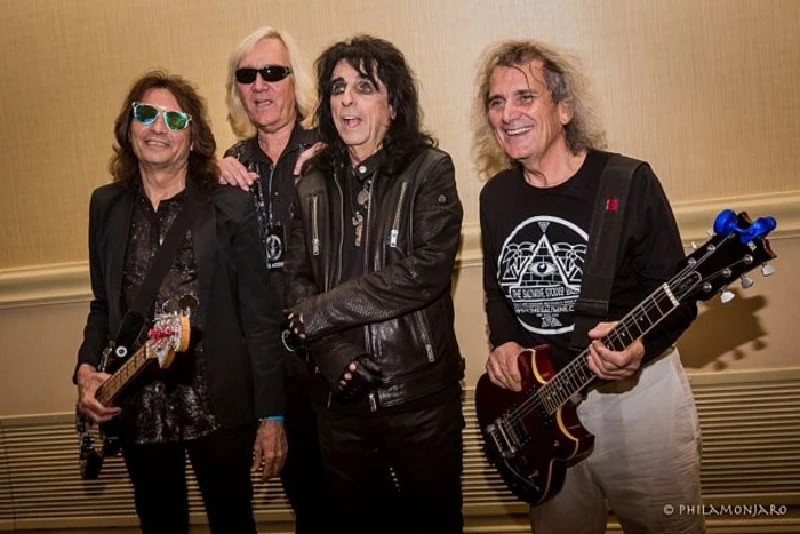 intro
Lisa Torem watches the original Alice Cooper band play two very rare reunion gigs together at the Tennessee Performing Arts Center and Renaisssance Hotel in Nashville
This was literally a jam-packed event which allowed plenty of time for virtuosic effects, audience interaction and major theatrics. Whilst it was expected that fans from across the U.S. would appear, the musicians were especially elated about those that came from "down under". But when else would we get to witness guitarist Michael Bruce, bassist Dennis Dunaway, drummer Neal Smith and lead vocalist Alice Cooper uniting for a rare performance, honouring tried and true selections from 'Love It to Death', 'School's Out', 'Killer', 'Billion Dollar Babies' and more? In addition, we got to hear tributes to Bowie, Hendrix, Pink Floyd, The Who and The Doors, embellished with extended solos and related riffery. There were, of course, many highlights. Nita Strauss is an expressive and confident electric guitarist, whose stage antics dazzle. Cooper's lead guitarist, Ryan Roxie, aside from manning his own complex duties, did an impressive job filling in for the late Glen Buxton, also an original Alice Cooper band member, for the super-group mini-set. Alice Cooper pulled out all the expected stops, including an intimate moment with his best reptilian mate and a moment of mania under a guillotine. His raspy voice sounded as strong and rebellious as ever. Fans, of course, went berserk when the original lineup appeared, after a short, suspenseful break, when the stage went black. As the royals claimed their designated spots, the entire house stood up and broke out into deafening applause. All were in excellent form. Bruce looked like he was having the time of his life, ringing out our favourite, rhythmic riffs. Smith was positioned upstage, so couldn't participate in the downstage chemistry, but kept a consistent and compelling back beat. Dunaway's bass lines sounded even more masculine and purposeful than back in the day. I don't know how he does what he does, crafting those hefty, melodic changes, whilst making sure every fan feels like he or she is his lifelong friend. Monday night was another jaw-dropping affair. The original team attended The Music Biz conference at the Renaissance Hotel in central Nashville. The event also included the return of the organization's annual Industry Jam, which this year included killer performances by drummer Carl Palmer and his band, Chicago's Cathy Richardson, whose voice resembles Grace Slick, but was chosen by Big Brother (Janis Joplin's former band) to represent Joplin in a major musical; Felix Cavaliere (Rascals), who did an exciting "Summer of Love" medley and Mark Stein, formerly of Vanilla Fudge, who performed hit after hit and graciously filled in on keyboards throughout the night. Emcee Richard Blade presented Outstanding Achievement awards to longtime Alice Cooper/Alice Cooper Band producer Bob Ezrin and to Toby Mamis, Alice Cooper's manager and all-purpose visionary. The original lineup also performed another miniset together. Fans were beside themselves, as the ballroom was intimate enough to allow for fantastic sightlines, superb acoustics and compelling camaraderie. And even without the benefit of guillotines, reptiles and other outlandish gimmickry, this shock rock reunion brought Nashville to its knees. Set Lists: Tennessee Performing Arts Center Brutal Planet Under My Wheels Lost in America Pain Welcome to My Nightmare TheWorld Needs Guts Woman of Mass Distraction Guitar Solo (Nita Strauss) Poison Halo of Flies Feed My Frankenstein Cold Ethyl Only Women Bleed Escape Ballad of Dwight Fry Killer I Love the Dead Original Band: I'm Eighteen Billion Dollar Babies No More Mr. Nice Guy Muscle of Love Encore: School's Out (with 'Another Brick in The Wall Part 2 excerpts) Renaisssance Hotel I'm Eighteen Under My Wheels Billion Dollar Babies No More Mr. Nice Guy Muscle of Love School's Out Photos by Philamonjaro www.philamonjaro.com Dennis Dunaway, Michael Bruce and Neal Smith will tour the UK with Alice Cooper in November 2017. They were last across the pond 46 years ago. 'Paranormal', Alice's forthcoming album, will include 'Genuine American Girl' and 'You and All of Your Friends,' which were written and recorded by Bruce, Dunaway and Smith. The official launch date will be July 28 (earMUSIC).
Band Links:-
http://www.alicecooper.com/
https://www.facebook.com/AliceCooper/
https://twitter.com/realalicecooper
Picture Gallery:-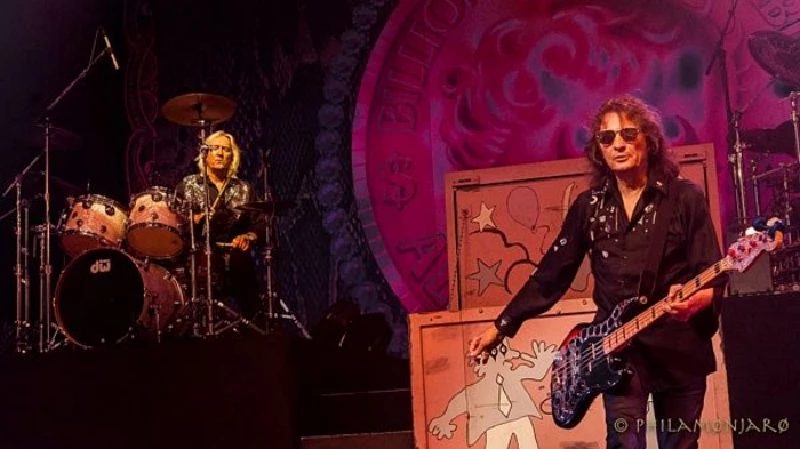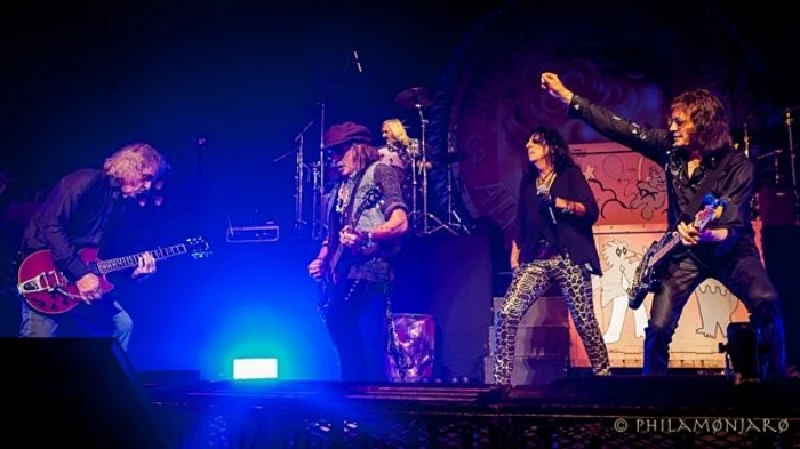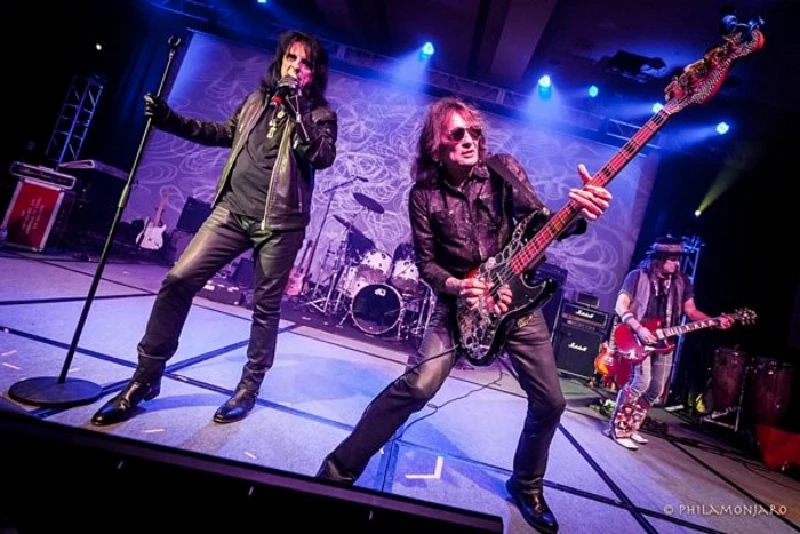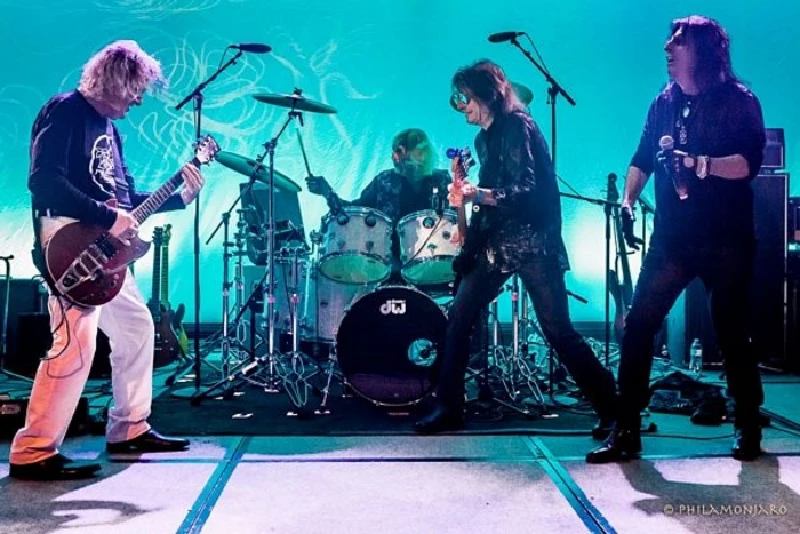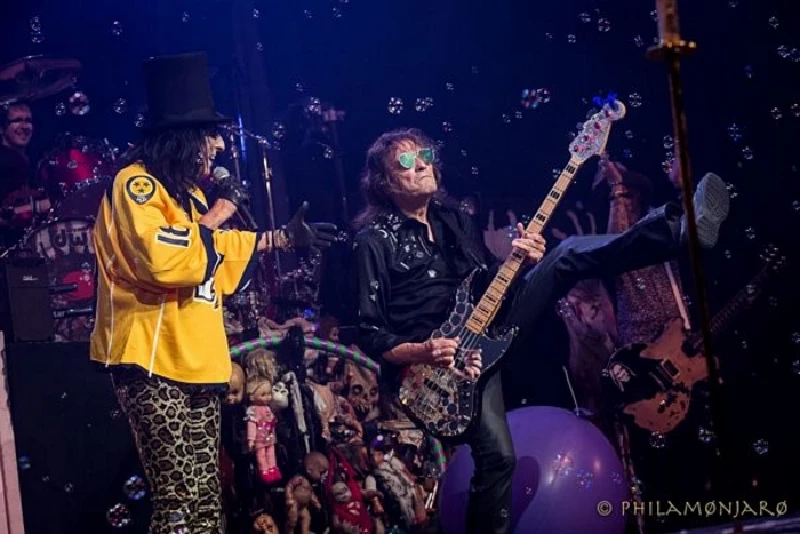 interviews
---
Interview (2021)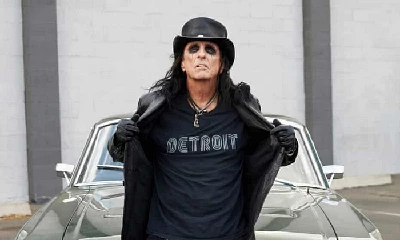 Alice Cooper talks to Nick Dent-Robinson about his new album 'Detroit Stories,' which, in homage to the infamous blue-collar city and his home town, includes new and classic covers, and features original band members.
live reviews
---
Arena, Birmingham, 14/11/2017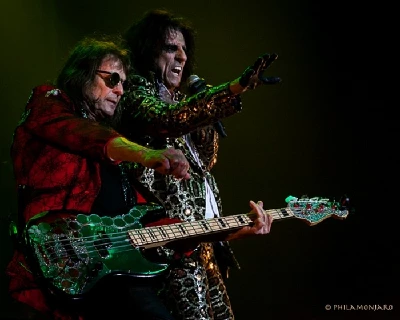 Lisa Torem chronicles events, leading to a historical Alice Cooper Group reunion in Nashville and this year's multi-city Alice Cooper tour in the UK, including a show she attends in Birmingham.
Pennyblackmusic Regular Contributors
---