---
Evan Dando
-

Gorilla, Manchester, 19/5/2017
published: 30 / 6 / 2017
---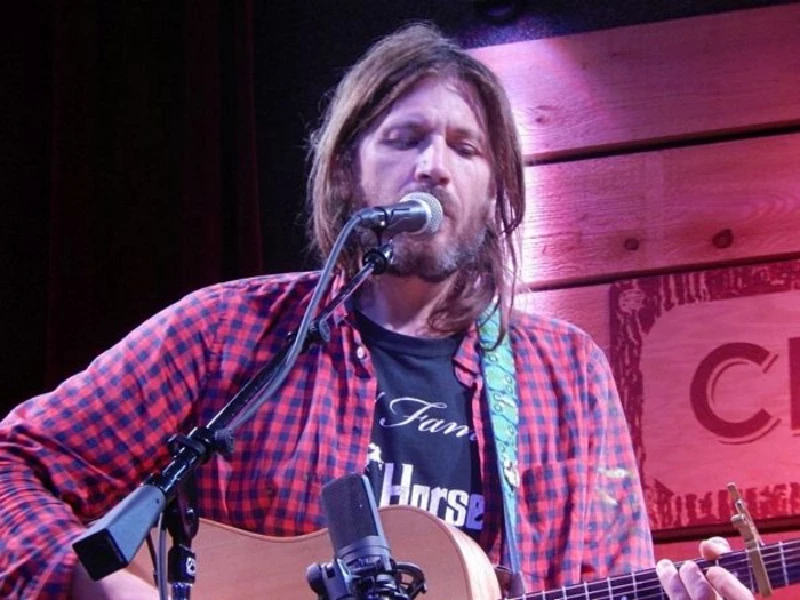 intro
Richard Lewis finds Lemonheads mainstay Evan Dando is ramshackle and superb in equal measure at Manchester Gorilla on a tour to support the reissue of 2002 solo LP 'Baby I'm Bored'
"That's the problem when you leave avocados in your bag for a while.They go soft and they get everywhere," the man onstage says as he wipes the cover of a black folder then places it on a lectern. An idiosyncratic opening to a gig, but given the performer is Lemonheads' mainman Evan Dando fairly understandable, as the flaky reputation the singer acquired in the early 1990s has never quite deserted him. While many singers (such as Dando's contemporary Michael Stipe) need to have song lyrics to hand, there can't be many who seemingly have to read the guitar chords off the same sheet as well. Due onstage at 8.30 p.m.an announcement comes that the start time has been pushed back to 9 p.m. and the 10 p.m. curfew scrapped. Appearing entirely solo minus the revolving cast of Lemonheads who have backed him since 1990, the Bostonian is touring in support of an expanded dust-off of his excellent 2002 solo LP 'Baby I'm Bored'. Seemingly on a mission to cram as many songs as possible into the set, the bulk of the solo disc and a wide-ranging scan of the Lemonheads' back catalogue are played with scarcely any gaps. While the evergreen likes of 'It's a Shame About Ray', 'My Drug Buddy' and 'The Outdoor Type' are dispatched literally eyes shut, lesser known classics such as 'Favorite T' and 'Hannah and Gabi' are more tentative, Dando frequently grasping round for the lyrics and chords. The near-capacity crowd are in superb voice, eliciting a compliment from the singer himself, as the "whoa whoa whoa" backing vocals to 'The Great Big No' and an en masse rendition of 'Frank Mills' are absolutely on-point. It's something of a relief that Dando's vocals are also excellent, with solo tracks 'In the Grass All Wine Colored' and the heartbreaking 'All My Life' beautifully sung Gram Parsons-esque gems. Amongst the near non-stop run of tracks the bitter minor chords of 'Break Me' and the deceptively breezy enforced recuperation ode 'Hospital' are standouts while 'Style' from 1993's commercial highpoint 'Come On Feel…' a track already unsuited to an acoustic treatment falls flat. A vocalist renowned for his inspired choice of cover versions running from Broadway musicals to sixties pop, alt. country and obscure Aussie indie rock, tonight sees the pendulum swing to both ends of the quality scale. A cover of Tracey Ullman sung, Kirsty MacColl written hit 'They Don't Know' is gorgeous (Dando and MacColl duetted on a cover of Lou Reed smack paean 'Perfect Day' in 1995). In contrast a rendition of Linda Ronstadt/Stone Poneys classic 'Different Drum', a long-standing live staple is a gear-crunching collision of clunking bar chords read direct from the page. The encore meanwhile is pretty much the definition of perfunctory, as Marciana Jones from side project band the Sandwich Police is introduced onstage and the pair trundle a selection of the group's less than stellar output. Combining moments of transcendence, wayward excursions and times when things come perilously close to toppling over, the evening effectively sums up Evan Dando's career in microcosm. That said, it also provides a reminder that no matter how ramshackle his performances get, he remains one of the finest songwriters of his generation.
Band Links:-
http://www.evandando.co.uk/
https://www.facebook.com/Evan-Dando-240036079361267/
https://twitter.com/evan_dando
Picture Gallery:-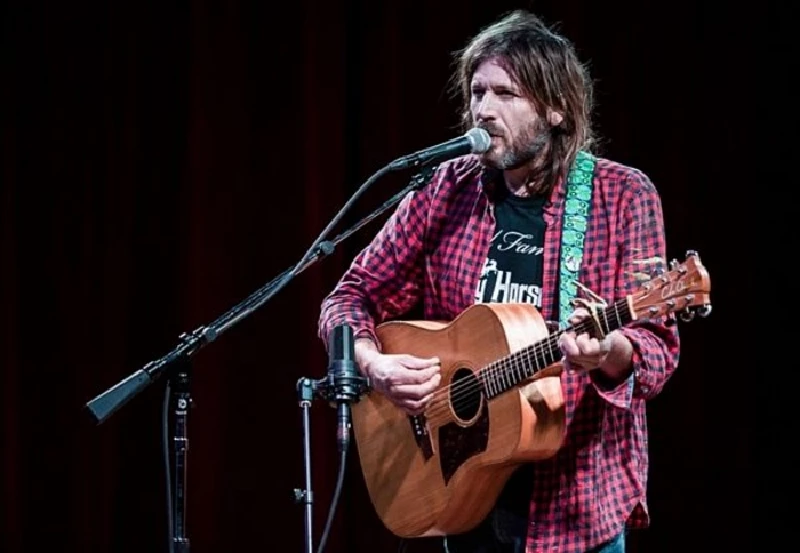 reviews
---
Baby Im Bored (2003)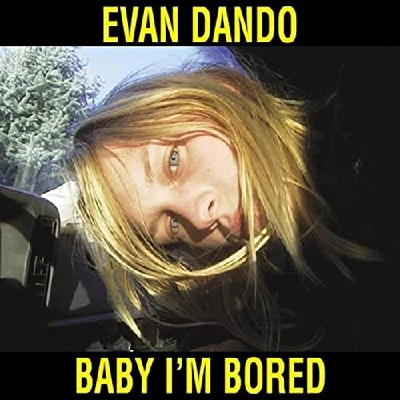 First new album in seven years from former Lemonheads frontman Evan Dando, which despite treating honestly his drink and drugs problems, proves also to be "the perfect soundtrack to lazy summer afternoons"
Pennyblackmusic Regular Contributors
---