---
published: 19 / 4 / 2017
---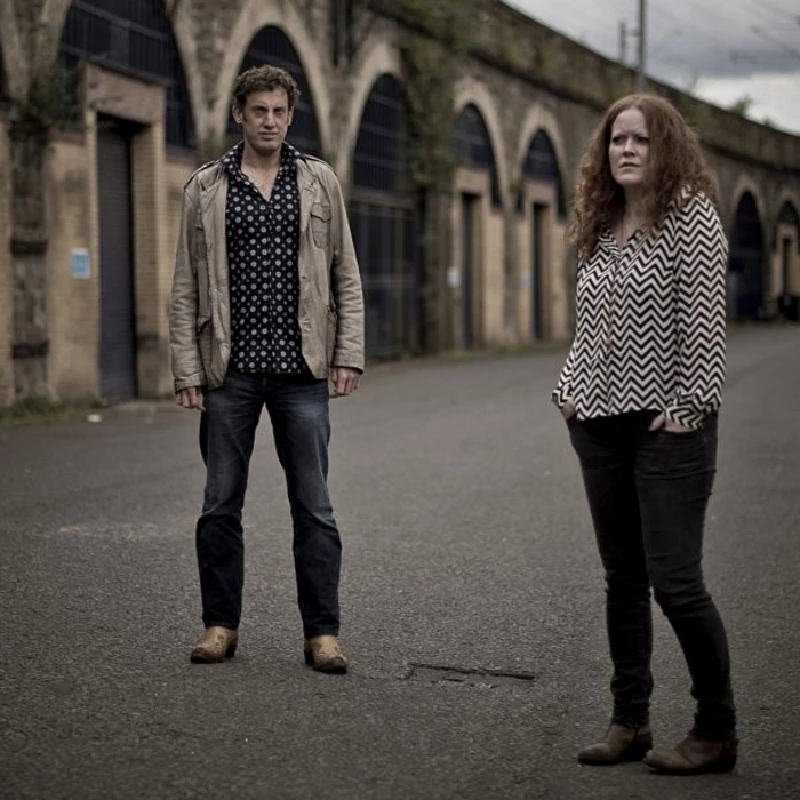 intro
Malcolm Carter speaks to Paul Tasker, the guitarist from Glaswegian alternative folk duo Doghouse Roses, about the band's first album in six years, 'Lost is Not Losing'
It was something of a surprise when a new album from Glaswegian duo Doghouse Roses winged its way to us earlier this year. The simply gorgeous voice of Iona MacDonald and the guitar-picking skills of Paul Tasker were last heard on 2010's 'This Broken Key' which had appeared fairly soon after the duo's stunning 2009 debut 'How've You Been (all this time?)' A lot can happen in six years, and it felt for a while there that we'd maybe heard the last from this alternative folk couple whose music, while constantly evoking the sound of classic 1960's and 1970's folk, sounded so fresh and vibrant. For those who lived through that period in time listening to those albums it really was like discovering folk music for the first time all over again, although Paul Tasker really must be tired by now of all the Bert Jansch comparisons that make an appearance whenever the duo are written about, although they are well-founded and well-deserved; Tasker really is that good. But as we all know from the best folk groups back in the day, combine such talent with an exceptional female voice and that magic starts to happen, that sound is produced that is simply timeless, a sound which never dates. Years later you will still remember when and where you heard Iona MacDonald sing for the first time. She's blessed with one of those voices that once heard never leaves you. It's not just the voice though. Both Tasker and MacDonald write for Doghouse Roses, and just one listen to MacDonald's 'Fairground' from the new album, 'Lost is Not Losing' is confirmation that there's so much more to MacDonald than a hauntingly gorgeous voice; like Tasker she knows her way around a decent melody but with songs like 'Fairground' MacDonald shows her lyrical skills too. With the release of Tasker's 'solo' instrumental album 'Cold Weather Music' last year (another gem of an album, it conjures up so many images, one of those close your eyes and go along with the journey experiences) for a good while it really did seem unlikely that another Doghouse Roses album would ever materialise. All that changed with the recent release of 'Lost is Not Losing' which is shaping up to be the duo's strongest set of songs to date, a statement, given that their eight-year old debut still sends shivers down the spine, is not said without any thought. As the album is one that hasn't yet made it to the shelf but been close to hand since its welcome arrival (and maybe because we really don't want to wait another six years!) and which is still revealing extra layers of beauty with each play, we took the opportunity to put a few questions to Paul Tasker which he kindly found time to answer. PB: It is going back a few years but can you remember when you and Iona first met and what inspired you to start making music together? PT: We met in the Blue Lamp in Aberdeen, probably in March or April 2005. I was co-running a guitar tuition group in the upstairs room and Iona came along one day with one of her friends. We found really quickly that we shared similar taste in music, particularly for the 60's folk revivalists and classic country, and we probably played a song together that first night…we had guitars and a place to play, so we didn't even need to arrange to meet up! PB: Being compared to greats such as Bert Jansch, even though it's a fair comparison and well-deserved, must be something of a weight to bear. PT: Thank you very much…being written about in the same sentence as your heroes is always a huge compliment. It's really great when you get your first reviews and see in print that you've been compared to musicians that you look up to, and have been largely influenced by. I think it's important to not read too much into comparisons though as it can be easy to lose your way. PB: The writing credits on 'Lost is Not Losing' show that you and Iona write for Doghouse Roses separately, at least for this album. Other Doghouse Roses releases are not so clear on who wrote a certain song. Do you ever write together? PT: We have written together, but a more normal process is that we bring complete or nearly complete songs then work on them together. As we work together there may be changes to lyrics, melody, chords and structure as well as parts added, but in the main the song is there before we start. Generally we write separately then refine together. PB: Were the songs on 'Lost is Not Losing' written during the break the band had or are some from ideas that had been around for a while? PT: Eight of the songs were written during the band break, but three have been around for a little while. 'The Whistle Song' must be at least fifteen years old now so predates Doghouse Roses by a few years. It appeared in a slightly different form on our first eponymous EP in 2006. Iona wrote 'Fairground' in around 2006 or 2007, I think after watching a Louis Theroux documentary on brothels in Nevada. 'Diesel Engine' was written in 2008 on the train going from Glasgow to Edinburgh to play a show at Café Royal. 'Fairground' and 'Diesel Engine' appeared on limited edition EPs we released called 'Folk & Blues 1' and '2'. These were mixtures of folk song standards and original songs, and we felt some of the songs on these EPs should be revisited. PB: Were there more tracks recorded during the sessions for the album that didn't make the final cut? PT: There were two tracks that we didn't fully finish for a variety of reasons. One was that as they are new songs we hadn't had a chance to play them live at all, and although this isn't essential it certainly helps us for recording. here's also the time and financial pressure of making an album, and we were a little bit up against it on both of those. We'll start to bring in some new material to the live sets over the next little while, including these songs, so I'm sure they'll see the light of day at some point. PB: Your first album as Doghouse Roses, 'How've You Been (all this time?', is hauntingly beautiful, and even ten years later that quality still surrounds those songs. Do you feel your sound has changed during the course of your three albums? PT: Thanks Malcolm. I'm still really proud of that record, and a lot of its sound has to do with Malcolm Lindsay who produced the record. I think it's difficult to deliberately shape or change the sound without a major change of direction, as at our core were folky acoustic singer-songwriters, and generally that's what you'll get when you'll see us live…we present the songs with two guitars, harmony vocals and clawhammer banjo. Making a record is different to playing live; I see a record as a snapshot of the song at that moment in time and it may take more than just the live set-up to fill out a song when recorded. If you take Gillian Welch and David Rawlings, who really are the gold standard for rootsy duos, even they occasionally flesh out their songs on record with fuller band arrangements. One of the bits I enjoy the most in making a record is arranging the song, and often we don't have anything set in stone when we go to the studio. We usually know which songs we think will work with bass and drums and which will work with just the two of us, but there's always a couple of songs that don't need the full band but something a little bit more than just the duo, and it's how we present these that is interesting and challenging. On the first record we used some backwards looped guitars and interesting reverbs, and on "Broken Key' it was more straight up maybe with an extra guitar put in. The new record contains a few guest appearances from our friends so there's a couple of tracks where its Iona, myself and one other such as on 'Fairground', 'The Whistle Song; or 'The Days of Grass and Sun'. I personally think the new record has a different sound than the previous two, but it's probably more to do with performances than anything else PB: Releasing your albums on your own Yellow Room Music label obviously gives you more control over your music and the way it's presented but what are the disadvantages of going it alone and running your own label? PT: The advantages of going it alone are that theoretically you have total control over what you do, and most importantly can set your own schedule and release dates. Unless you plan to keep everything in house you're never really going it alone though….there's where you record, who mixes, artwork design and PR to consider, all of which will affect the outcome of your record so you need to have a lot of confidence in who you choose to work with. There's a few downsides too though, including my own least favourite job which is the organising and administration. Raising the finances needs a bit of creativity too, but I doubt there's anyone anywhere doing anything that doesn't have these concerns on one level or another PB: When you tour is it usually as a duo or do other musicians back you and, if so, are any of those featured on 'Lost Is Not Losing' on stage with you? PT: Myself and Iona have gotten fairly used to each other over the years so we tend to tour as a duo. We did a German tour in 2015 with John Alexander which was great, but that was a one-off tour really. We live in different cites so it's much easier to organise rehearsals and writing if there's just two of you. We still do the occasional gig with John though, and he has a new album coming out at the end of April. PB: Apart from the UK you've gigged in Germany. Have you taken in any other European countries or have plans to do so? PT: We've played quite a lot in the Netherlands over the years too as well as in Belgium, Italy, Scandinavia, Spain and Austria. We're working on some more Dutch shows for later in the year, and were also looking at getting some French shows too. We have a UK tour coming up in April where were sharing the gigs with Joseph Parsons and his guitarist Freddi Lubbitz. Joseph is a U.S. songwriter based in Germany signed to Blue Roses Records. After the UK dates we'll continue the tour through Germany taking in a couple of shows in the Netherlands and Austria. PB: 'Cold Weather Music', your solo instrumental album, evokes up so many different emotions while still retaining a theme. Are there any plans for a follow-up? PT: It is funny you should ask, but I've been finishing writing for a follow-up in the last couple of months. If everything goes according to plan, I'd like to record in the Autumn. I felt 'Cold Weather Music' had a sense of melancholy about it, which I really liked as it kind of reflects me as a person! I ended up recording 'Cold Weather Music' a few times trying to get the feel right, and what came out was a mixture of takes from the first set of recordings from around 2011 and another set made between April and September 2014. I have a loose idea for a theme for the next instrumental record but nothing fully formed as yet…It's nearly there though, then I'll just have to check I have the material to reflect this…it may take a bit more writing. PB: Given the scope and atmospherics of 'Cold Weather Music' have you ever been approached to soundtrack a movie? PT: I've written music for people to use on five minute videos but never anything like a whole soundtrack. I'd love to have a go though. PB: Of the three Doghouse Roses albums is there one that means just a little more to you than the others and if so why? PT: In the standard way, my favourite record is the most recent one, but 'How've You Been (all this time)?' probably means the most. It always feels like a milestone to have your first record ever, or with a new band, and we were very much still finding our feet with presenting ourselves when we made it. It might be a little bit of nostalgia for not knowing what we didn't know. PB: Given the forthcoming tour for 'Lost is Not Losing' and the positive reviews for the album have you and Iona plans for future recordings as Doghouse Roses? PT: We do…nothing planned as yet but we we're talking about starting to run through new songs with a view to booking studio time. Hopefully we can get back into the studio later this year. PB: Thank you. The top three photographs ere taken by James Morrison and the lower photograph was taken by Liewe Boussauw.
Band Links:-
http://doghouseroses.net/
https://www.facebook.com/doghouseroses/
https://twitter.com/doghouseroses
Picture Gallery:-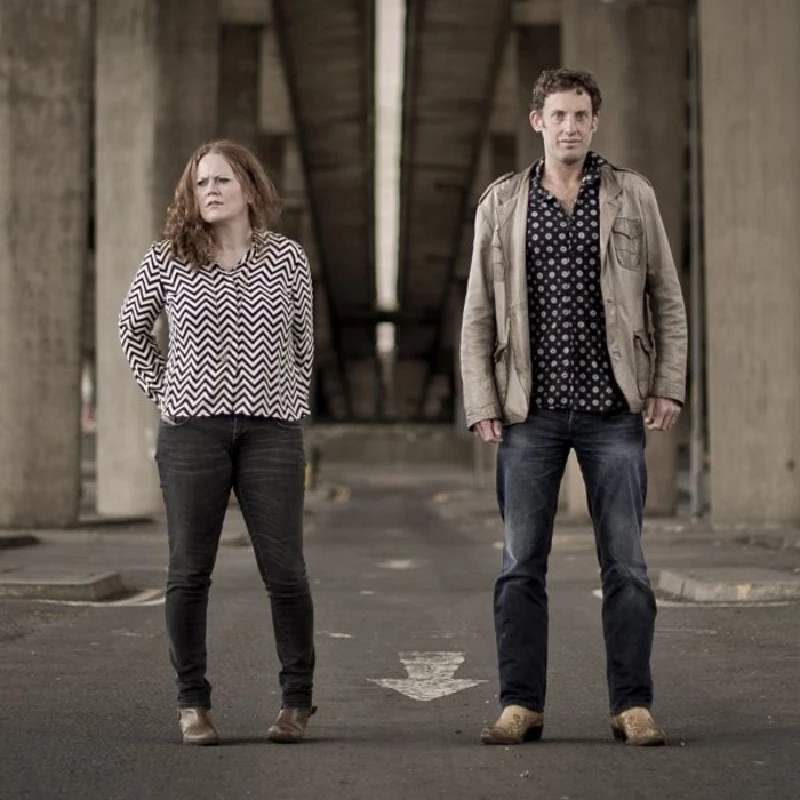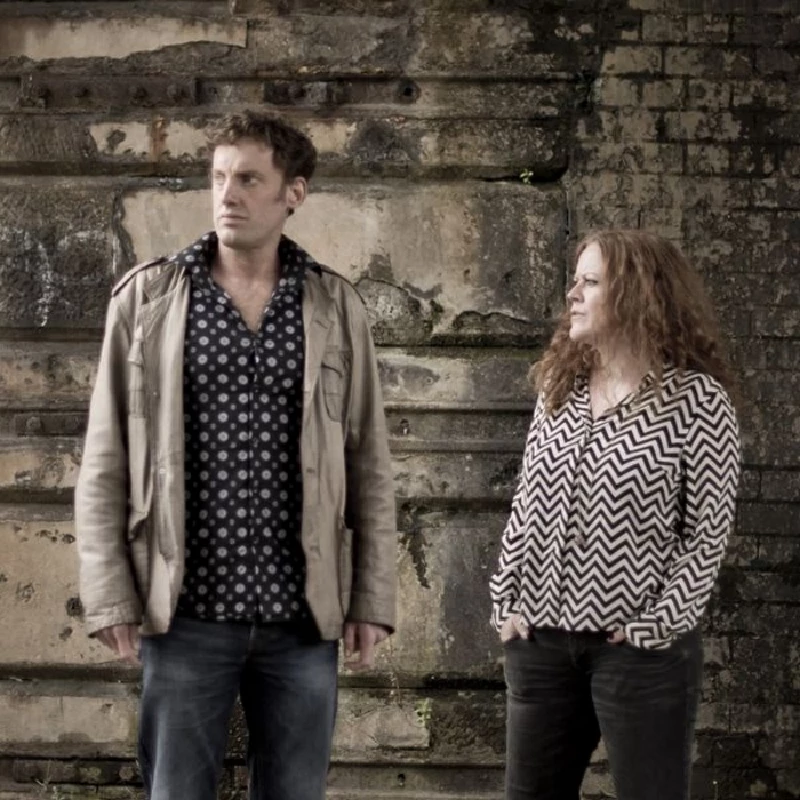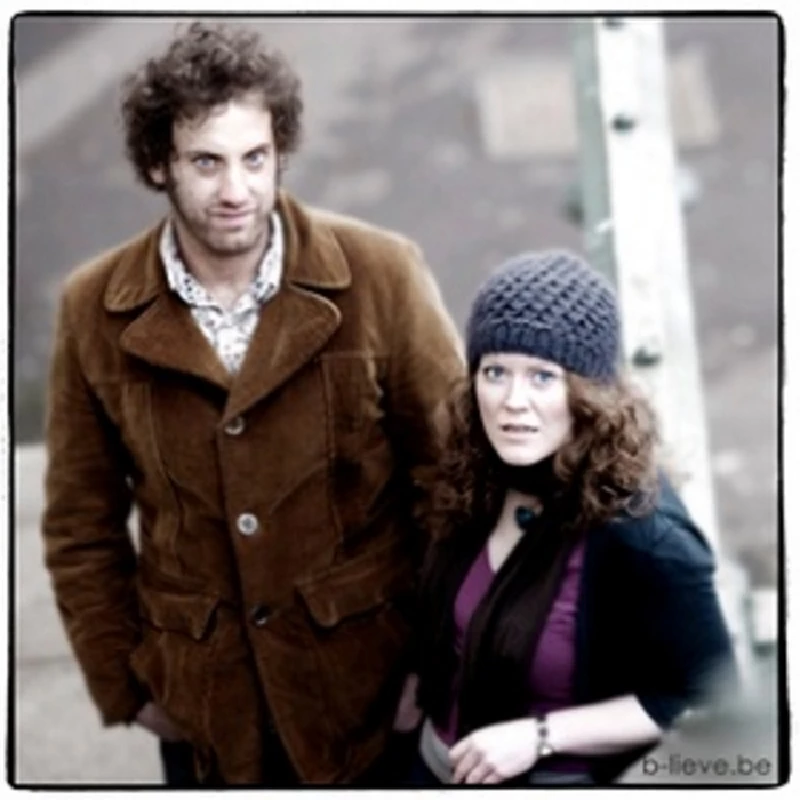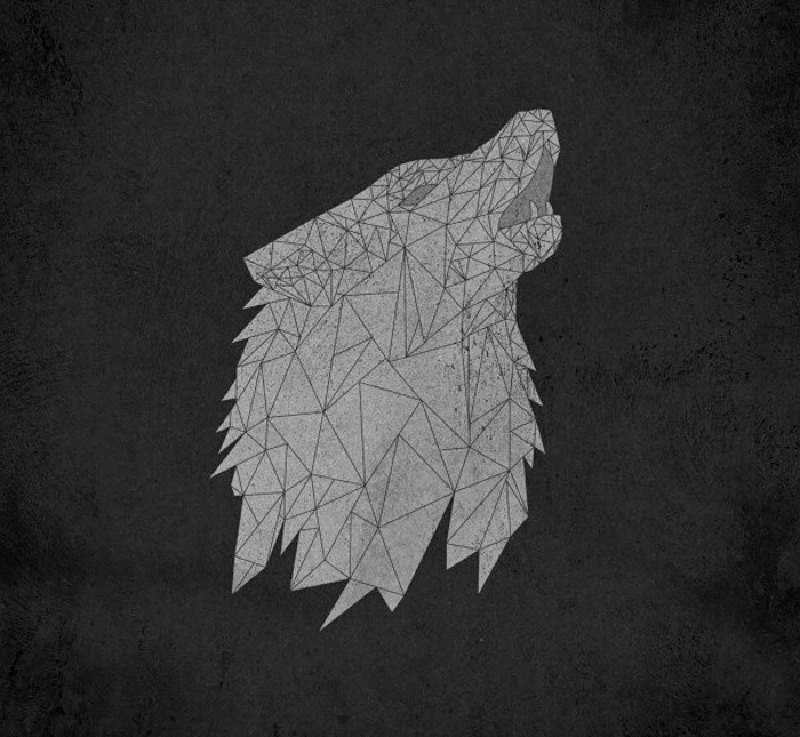 interviews
---
Interview (2020)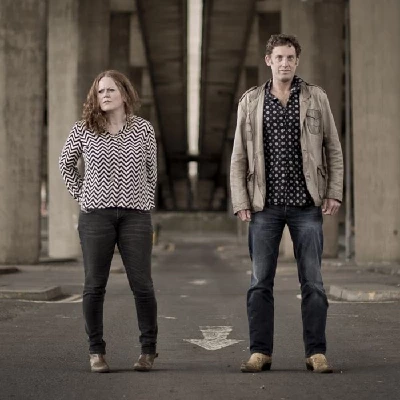 Malcolm Carter talks to Paul Tasker, the guitarist with Glasgow-based Americana/folk duo Doghouse Roses about their fourth album, 'We Are Made of Light'.
Interview (2011)
Pennyblackmusic Regular Contributors
---