---
Heat
-

Overnight
published: 17 / 3 / 2017
---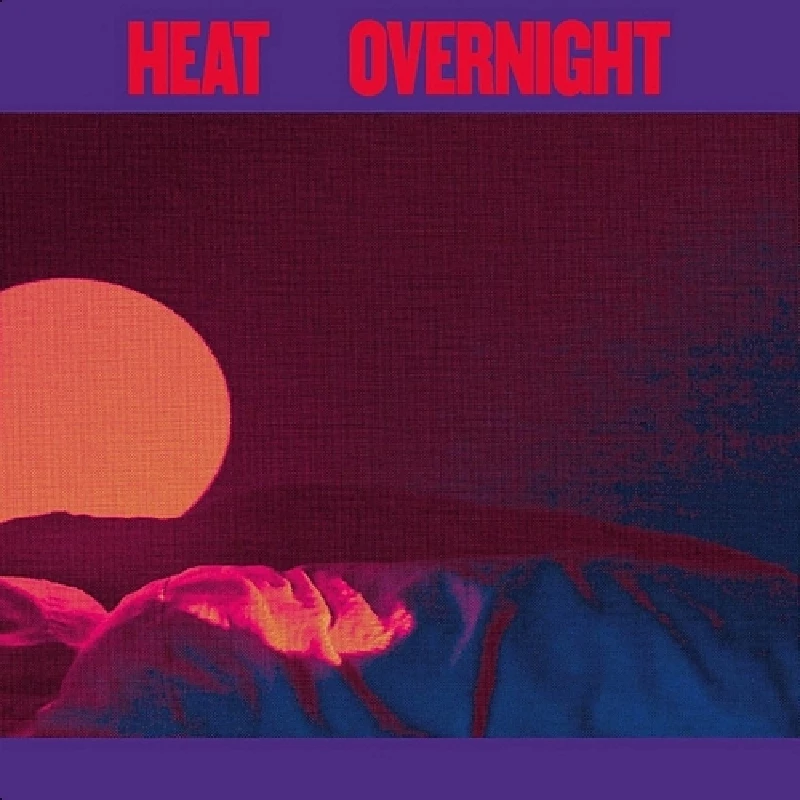 intro
Dreamy and artful 80's dark new wave on first-rate debut album from Montreal-based act Heat
Montreal's synth-heavy post-punk band Heat could have time-travelled from early 80's Liverpool or London to Quebec, such is frontman and main songwriter (plus vocals, guitar, synth) Susil Sharma's reverence for atmospheric, dreamy New Wave. The Heat press release refers to them as a quintet, but only names three people (Sharma, Matthew Fiorentino on guitar and synth, and Raphael Bussieres on bass), and a promo shot shows four guys. The band, then, is a trio at the moment. Their debut album 'Overnight' pays homage to the Psychedelic Furs and Echo & The Bunnymen most overtly, the Strokes, Primal Scream, Yo La Tengo, and My Bloody Valentine less apparently, with jangly guitar by way of the Cult, the Byrds, and even early Tom Petty – all of whom pre-date Sharma himself by a good bit. He told Redbull.com, "I play a Rickenbacker, like John Lennon, Johnny Marr, the Byrds, all those classic jingly songs, but mine is modified with a tremolo bar. I'm trying to approach guitar from a more naive standpoint. Because I think a lot of great art is grounded in naivete." The charming, chatty, shades-wearing Sharma quit high school in New Brunswick at seventeen to play music in Montreal, enjoying the cheap cost of living that has attracted so many other musicians and artists to the beautiful city. After working with a variety of different bands through his late teens and early twenties, he formed Heat. They were beloved local boys in Montreal and developed a solid following elsewhere in Canada before the thrill of unexpected success in Europe and the UK with their EP 'Rooms'. Last autumn they toured North America. 'Overnight' was recorded at Breakglass Studios in Montreal with producer Alex Newport (who has also worked with Death Cab for Cutie and At the Drive In) in what by all accounts sounds like a difficult process. Appropriately Sharma did the original demos for the incredible first single, 'Lush', on an 80's Yamaha keyboard. If the album's creation was a struggle, these results, as a "first true artistic statement,"are clearly worth whatever the band had to endure. Any of the tracks on 'Overnight' would have been most welcome on college radio circa 1983 and yet don't sound dated. Sharma told 'The Montreal Gazette', "Having gone through a lot with the band, life on the road and all of that before actually making our first true artistic statement, I think that comes across on the record. Ultimately, it's contributed to the art of the music. A lot of it has to do with touring, playing together, and it ceased to be me bringing in songs with my direct influences and the band learning them, and more about contributions in terms of arrangements and writing from the other members." It's undeniable that Sharma's voice has more than a passing resemblance to the Psychedelic Furs' Richard Butler's and occasionally Jim Reid's from the Jesus and Mary Chain. The Velvet Underground might be an influence he frequently cites, but he is at his best when channeling Richard Butler – especially on the chorus pedal free-for-all 'Chains -rather than Lou Reed. He is adept at rueful, introspective lyrics lightened by catchy pop hooks, such as the self-deprecating hangover of 'Cold Morning Light' ("I'll never get it right in the cold hard morning light…at least I'm still alive in the cold hard morning light"), the Cure-like 'Rose de Lima', and the restless car anthem 'City Limits'. Going into 2017 with such a strong debut album, the fiercely loyal Montreal music scene will now to have to share its Heat with the rest of the world.
Track Listing:-
1
City Limits
2
Sometimes
3
Lush
4
The Unknown
5
Rose De Lima
6
Cold Hard Morning Light
7
Still Soft
8
Long Time Coming
9
Chains
Band Links:-
https://heatband.bandcamp.com/
http://www.heat-band.com/
https://www.facebook.com/bandheat
https://www.youtube.com/channel/UCc5WEU0ypgUP_SZWjy0WESQ
https://twitter.com/fuckingheat
https://www.instagram.com/heatband/
Label Links:-
http://www.topshelfrecords.com/
https://www.facebook.com/topshelfrecords
https://twitter.com/topshelfrecords
http://topshelfrecords.tumblr.com/
https://www.youtube.com/user/topshelfrecords
https://instagram.com/topshelfrecords/
related articles
---
Kirk Brandon: Live Review (2017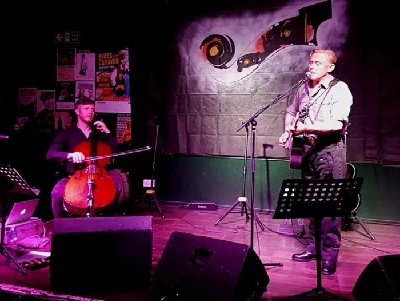 Denzil Watson catches the opening night of Kirk Brandon taking his extensive back-catalogue of songs with Spear of Destiny and Theatre of Hate on the road in stripped-down form with vocals, guitar and cello from Sam Sansbury.
Pennyblackmusic Regular Contributors
---