---
Gregg Allman
-

No Stranger to the Dark: The Best of Gregg Allman
published: 6 / 9 / 2016
---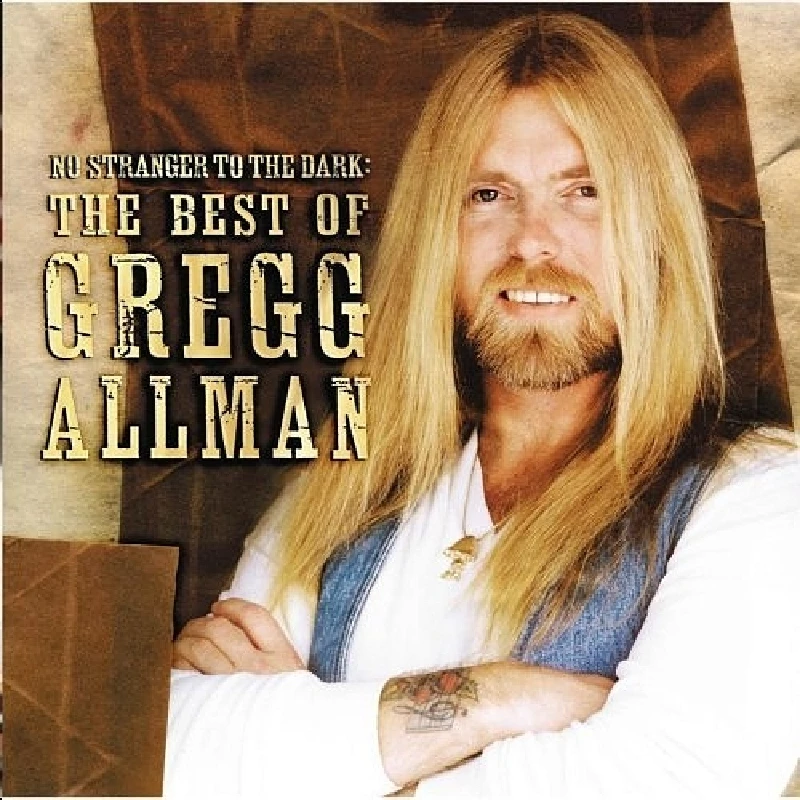 intro
First-rate 'Best of' solo collection from legendary Southern blues rock vocalist and Allman Brothers Band co-founder, Gregg Allman
Southern blues rock vocalist and organ player, Gregg Allman, and co-founder of the iconic Allman Brothers Band, also has a parallel solo career. While this Gregg Allman greatest hits compilation 'No Stranger to the Dark: The Best of Gregg Allman' is not comprehensive, it is nevertheless a good one and an introduction to his rich solo work. 'I'm No Angel', the perfect collection opener, comes rocking out of the gate, with Allman's resonant blues soaked vocal. "So I might steal your diamonds. I'll bring you back some gold… Let me start a fire with your spark." It is a great grand biopic of a number, capturing Allman at his best - blues rock mixed here with affecting pop. 'Island' is another first rate performance and love song. "We're connected by more than an ocean/My blood wanting you"- as Allman eloquently sings about turning tides, with stinging electric guitar accompaniment. A live version of 'Melissa' is a brilliant choice here: "Crossroads seem to come and go/Gypsy flies from coast to coast." A deep blues sadness can be heard in Allman's vocal here - at once straight up and poignant- a love song about open roads, reflection and longing. 'Evidence of Love' is a smooth, polished number: "I still believe we can see this through." A troubled narrator is holding on to hope: "It's not too late to try again." 'Ocean Awash the Gunwale' is poetic and evocative, with lyrics about sailing seas home to Sarasota, reflecting on a God up in heaven, who must surely love rock and roll. 'Slip Away' features a narrator reflecting on the sweet love of his muse, backed by a notable and inspired horn section. An excellent live version of the Jackson Browne penned 'These Days' is another welcome choice here - soulful and evocative. About love and loss, it could bring you to tears - it is that moving. All in all, it is a rich taste of the solo work of this blues rock great, so famous for his work in the Allman Brothers Band.
Track Listing:-
1
I'm No Angel
2
Island
3
Melissa (Live)
4
Faces Without Names
5
Evidence of Love
6
Demons
7
Ocean Awash the Gunwale
8
House of Blues
9
Before the Bullets Fly
10
The Dark End of the Street
11
Slip Away
12
I've Got News for You
13
Brother to Brother
14
These Days (Live)
15
Hopelessly Miss You
Band Links:-
https://www.facebook.com/GreggAllman/
http://greggallman.com/
Label Links:-
http://www.floatingworldrecords.co.uk/
https://www.facebook.com/floating.worldrecords
https://twitter.com/floatingwrecord
profiles
---
1947-2017 (2017)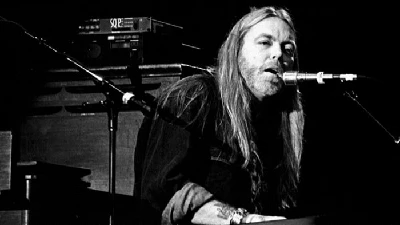 Carl Bookstein pays tribute to Gregg Allman of the Southern Rock band the Allman Brothers, who died in May at the age of 69.
live reviews
---
Sound Board, Detroit, 23/10/2013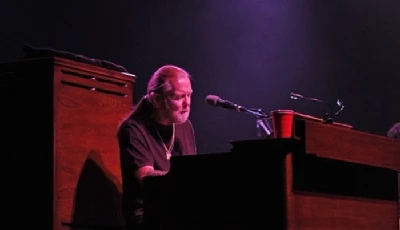 Carl Bookstein watches Allman Brothers Band and Southern Rock legend play an inspiring and intimate gig at the Sound Board in Detroit
reviews
---
Low Country Blues (2011)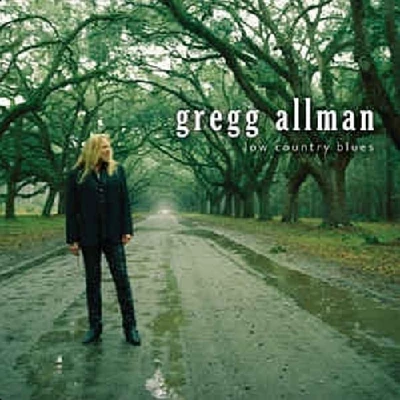 Evocative set of primarily covers on latest solo album from Allman Brothers Band front man, Gregg Allman
Pennyblackmusic Regular Contributors
---