---
published: 23 / 7 / 2011
---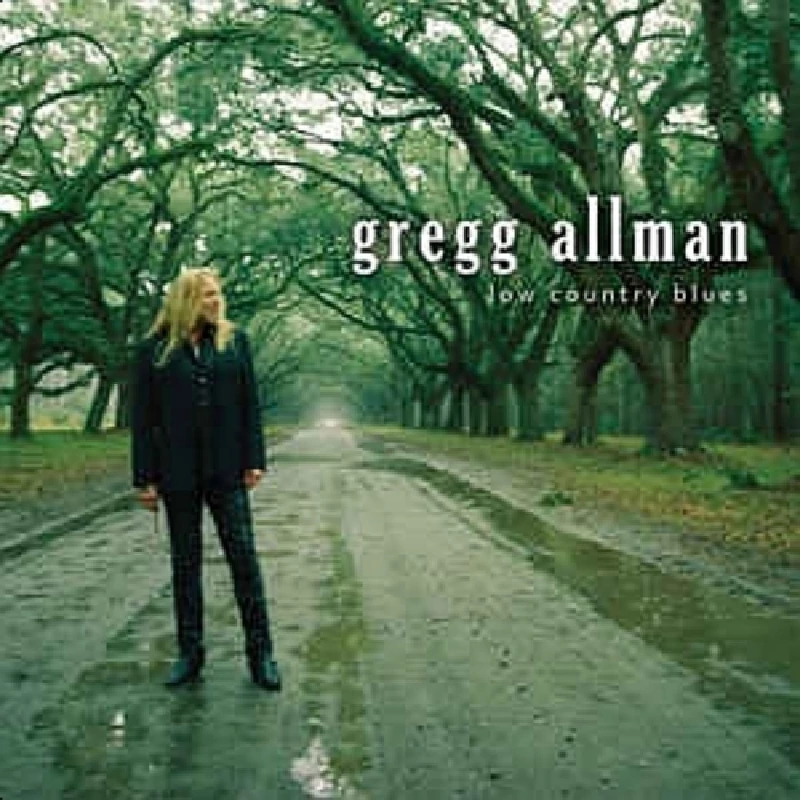 intro
Evocative set of primarily covers on latest solo album from Allman Brothers Band front man, Gregg Allman
Devils and riders on a train to nowhere: such are the images Gregg Allman conjures on his latest album 'Low Country Blues'. This distinctly bluesy affair, made up primarily of non-original cover tunes, is Allman's first solo release in 14 years. Famed producer T-Bone Burnett (of the recent Grammy award winning 'Raising Sand' with Robert Plant and Allison Krauss) helps to capture Allman's naturally blues soaked singing voice in all its glory. Allman, who just recently recovered from liver transplant surgery, is in fine form on 'Low Country Blues', which appeared at number five on the Billboard charts. Backed by an able bodied corps of musicians including the great Dr. John, Allman casts his musical spell. A few songs in, the lyric "I'd rather be that devil than be that woman's man" goes straight to the soul. The effect is hypnotizing. Allman and Burnett assemble an eclectic grouping of blues songs- most often lesser known numbers that are off the beaten path. Despite an evocative collection of cover tunes, the highlight of the album may be its lone original, 'Just Another Rider' penned by Allman and his Allman Brothers band mate Warren Haynes. 'Just Another Rider' instantly hits home- a track every bit as good as the highlights of the last album by the Allman Brothers Band, 'Hittin' the Note'. With his blonde pony tail and signature arm tattoos, Gregg Allman looks the part of a blues rock angel, as well as weathered survivor at the age of 63. In his four decades with the Allman Brothers Band, Gregg has seen it all, including the early passing of his guitar virtuoso brother and band mate Duane Allman. Over the decades, the Allman Brothers Band have decidedly proven themselves as part of the pantheon of rock and roll's greatest. From 'Whipping Post' to 'Melissa' and from 'Blue Sky' to 'Midnight Rider', the band's collection of classics is legendary. On his latest recording, Gregg Allman steps outside the blues tinged Southern rock formula of his iconic band. The results are satisfying. 'Devil Got My Woman', originally written by Skip James, is in and of itself, worth the price of admission alone.
Track Listing:-
1
Floating Bridge
2
Little By Little
3
Devil Got My Woman
4
I Can't Be Satisfied
5
Blind Man
6
Just Another Rider
7
Please Accept My Love
8
I Believe I'll Go Back Home
9
Tears, Tears, Tears
10
My Love Is Your Love
11
Checking On My Baby
12
Rolling Stone
Band Links:-
https://www.facebook.com/GreggAllman/
http://greggallman.com/
Label Links:-
http://www.rounder.com/
https://www.facebook.com/RounderRecords/
https://twitter.com/rounderrecords
profiles
---
1947-2017 (2017)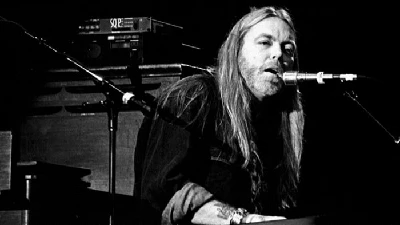 Carl Bookstein pays tribute to Gregg Allman of the Southern Rock band the Allman Brothers, who died in May at the age of 69.
live reviews
---
Sound Board, Detroit, 23/10/2013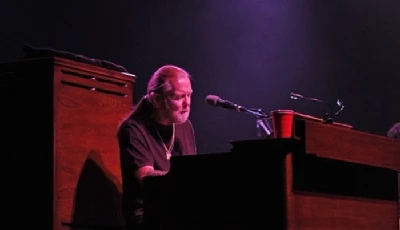 Carl Bookstein watches Allman Brothers Band and Southern Rock legend play an inspiring and intimate gig at the Sound Board in Detroit
Pennyblackmusic Regular Contributors
---