---
Darlene Love
-

Introducing Darlene Love
published: 9 / 11 / 2015
---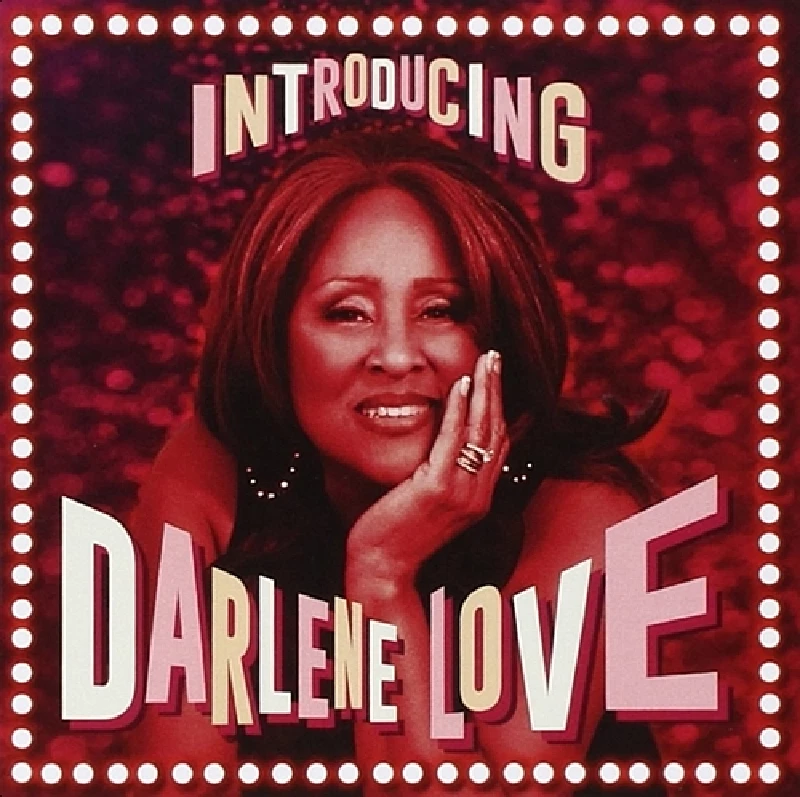 intro
Versatile new album from 60's star Darlene Love which was produced by Steven Van Zandt and features fourteen high-energy tracks written by contemporary and classic songwriters
You might wonder why the title of this vivacious vocalist's new album is 'Introducing Darlene Love'. After all, it was not that long ago that Love was inducted into the Rock and Roll Hall of Fame; her five-decade career includes 1960's chart-chaser 'He's A Rebel' and she helped put on the map the Phil Spector girls' group phenomenon. With the Blossoms, she backed up Sam Cooke and Bobbie Day. That's Love on the contagious chorus of 'Rockin' Robin'. She supported Elvis Presley, Frank Sinatra, the Righteous Brothers and Smokey Robinson and the Miracles. This minister's daughter also appeared as an annual guest on 'Late Night with David Letterman', where her legendary Christmas song inspired standing ovations and her inspirational performances and commentary were featured on award-winning documentary '20 Feet From Stardom'. Love and the E-Street Band's Steve Van Zandt always knew they would work together. It was just a matter of timing, and once they got that sorted they instinctively knew this album could be and would be the singer's crowning achievement. Once they put the plan in motion, they were blessed with a cadre of contemporary songwriters that penned new tunes especially for the project and for Love's powerful pipes. That list includes Joan Jett, Desmond Child, Jimmy Webb, Steven Van Zandt, Bruce Springsteen, Elvis Costello and Linda Perry and, for good measure, there are classics by Cynthia Weil and Barry Mann. What's truly compelling here is that there is such an amalgam of styles, yet Love handles each theme, each tempo and each melody with confidence and super-sized taste. You'll hear a poignant duet, a deep concern for humanity ('Who Under Heaven'), a celebration of the '50s-'60s ('Forbidden Nights'), a breath of solitude ('Just Another Lonely Mile'), and unbridled joy (''Sweet Freedom' and 'Marvelous') as well as a strong declaration of faith ('Among the Believers', 'Jesus is the Rock (That Keeps Me Rollin'). This generous 14-track release is loaded with inspiration and is the closest you'll get to the star herself, short of seeing Ms. Love in person. Producer Steven Van Zandt's extreme attention to excellent studio quality and showmanship coupled with Love's unique style make 'Introducing Darlene Love' a 2015 must-have.
Track Listing:-
1
Among The Believers
2
Forbidden Nights
3
Love Kept Us Foolin' Around
4
Little Liar
5
Still Too Soon To Know
6
Who Under Heaven
7
Night Closing In
8
Painkiller
9
Just Another Lonely Mile
10
Last Time
11
River Deep, Mountain High
12
Sweet Freedom
13
Marvelous
14
Jesus Is the Rock (That Keeps Me Rollin')
Band Links:-
http://darleneloveworld.com/newalbum/
https://en.wikipedia.org/wiki/Darlene_Love
https://www.facebook.com/darleneloveworld
Label Links:-
http://www.sonymusic.co.uk/
https://twitter.com/sonymusicsouth
https://www.facebook.com/SonyMusicSouth
https://www.youtube.com/user/essonymusic
https://instagram.com/sonymusic
https://plus.google.com/+sonymusic/posts
interviews
---
Interview (2015)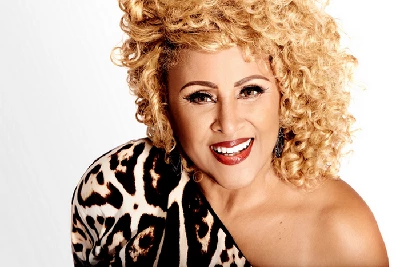 Lisa Torem speaks to 60's soul icon Darlene Love about 'Introducing Darlene Love', her new album produced by Steven Van Zandt, plans for filming her memoir and her forthcoming tour.
Interview (2011)
Pennyblackmusic Regular Contributors
---