---
Billy Joel
-

Ten Songs That Made Me Love....
published: 25 / 8 / 2015
---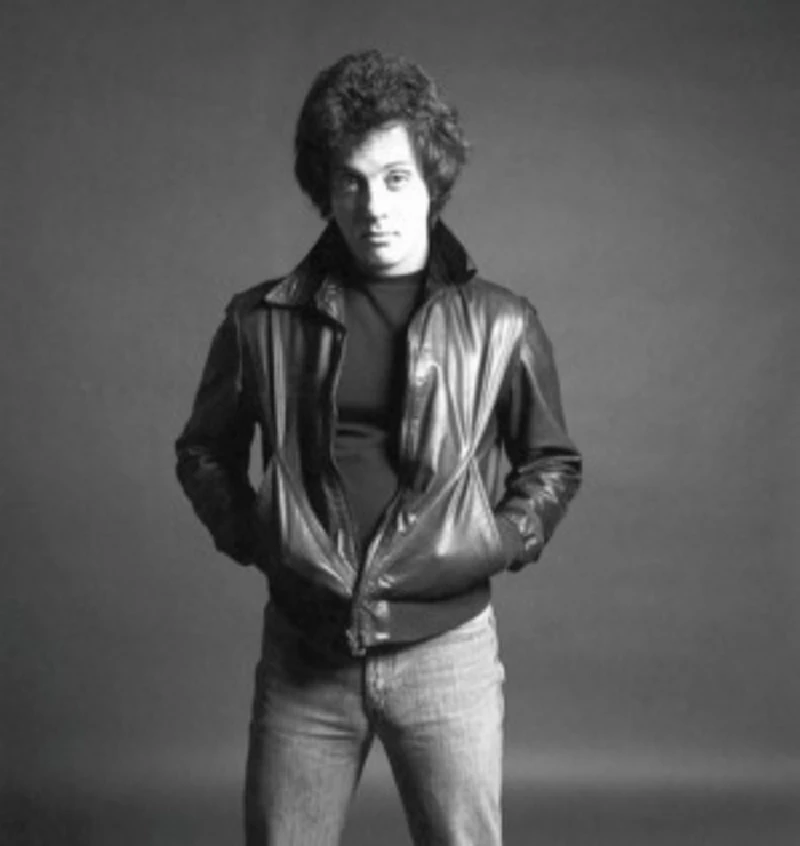 intro
In 'Ten Songs That Made Me Love...' Lisa Torem writes about her favourite songs by legendary singer-songwriter Billy Joel
Songwriters who play their instruments with skills and passion, who have a unique singing style and who continue to generate new ideas despite changing times, are few and far between. Billy Joel is the real deal. He came up through the ranks as a piano bar player, one of the unsung heroes responsible for pleasing audiences who waltz in and out of clubs demanding requests well past midnight. Of course, the "regular crowds shuffle in," Joel might add, if he were back in the soup and not a wealthy super star. To stay competitive, he had to memorise tons of songs which, in turn, allowed him to transpose quickly and change style easily. You can hear evidence of this on almost any Joel song. Fortunately, Joel never disregarded his skill sets. True, he uses quality musicians to enhance his originals, but you can hear, especially in his early albums, the pure soul he exudes with just 88 keys and that flexible voice that can soothe a baby or cause a fistfight, depending on the story at hand. SHE'S GOT A WAY, Cold Spring Harbor, 1971 Joel sounds like a choirboy and his lyrics are so sensitive and alluring. "She's got a way about her, don't know what it is, but I know I can't live without her." His story is about the mystery of new love. He is vulnerable and admits that he's so new at this romance thing, which thrills but confuses him. The piano is subtle and classical. You get a sense that he doesn't just love the subject of the song, he loves playing this song for you and he has the confidence to know that you're enraptured by its spirit, too. CAPTAIN JACK, Piano Man, 1973 "You go to the village in your tie-dye jeans," he explodes. Joel is no fool and, God, how he hates phonies. "Captain Jack will get you high tonight." It's an urban sprawl of a ballad. You can feel the sooty alley, the posers and the hangers-on. There's an unexplainable hollow sound to this arrangement that frames the loneliness and the irony. NEW YORK STATE OF MIND, Turnstiles, 1976 He begins with the appropriate Broadway-style intro. and takes some poetic license: there is actually no "Greyhound, Hudson River Line," so don't traipse around the city trying to nab your ticket. But leave it to Joel to make even the most cynical crave this city's unsuspected jewels. After surviving the superhighways of Los Angeles for four years, Joel came, gratefully, home and this song expresses his longing like nothing else. "Some folks like to get away, take a holiday from the neighbourhood," he sings, tenderly, in his upper register. He soon reveals a growing sense of urgency, but you can't deny the fact that he's thrilled to be back in the mix. In the bridge, he really brings tears to our eyes: ""It was so easy, living day by day/But now I need a little give and take, The New York Times, The Daily News." The saxophone sneaks in and winds around the wistful words and then gathers steam and culminates in a steamy siren of a solo, the further he takes us into the tale. Joel's voice teases and cajoles in the second half. It's almost like he's saying, "It's my city. You can visit, but I know where to get a pizza slice at 3am, and you can't have any." That gorgeous, rough edge comes across vocally, too: the unmistakable Billy Joel confidence. SHE'S ALWAYS A WOMAN, The Stranger, 1977 "She can kill with a smile, she can wound with her eyes," Joel begins. Women never cease to fascinate this man. In some ways, he's a true feminist. This is not just idle worship. He does not put this woman on a pedestal. Joel loves this woman unconditionally, even when she's a viper. "She takes care of herself. She's ahead of her time," he reveals, in the bridge. The folksy chords roll tenderly underneath the facts. His melody notes are legato and the accompaniment is busy. As usual, Joel appreciates contrasts and, like a seasoned conductor, knows how to create a perfect balance. SCENES FROM AN ITALIAN RESTAURANT, The Stranger, 1977 "A bottle of red, a bottle of white, it all depends on your appetite." You think you know where Joel is going with this song, but hang on; he will blow your brains out with this epic. It recalls Queen, with its sneaky structure. First, you imagine the checkered cloth spread across the wooden table and the tea candle. He really sets up this romantic date, but then he goes on a rampage about this couple, Brenda and Eddie. The song escalates and becomes heady and dissonant. You're in another dimension. What starts out as hopeful turns to disillusionment, but Joel is such a skilful musician that you can't quite figure out how the bottom dropped out. Still, it's all about love, the pursuit of love, the travesty of love and you'll never sip Merlot at Maggio's again without recalling Joel's vivid sense of place or his eccentric, musical tangents. BIG SHOT, 52nd Street, 1978 "You had to have the white-hot spotlight," is one of the defining lines here. Here is Joel at his vindictive best. He stabs at the piano and uses the rasp in his voice for punctuation. The carnival-like tempo and truculent bass never let up. "You went uptown, riding in your limousine." Again, expressing disdain for phoney behaviour and wealthy showoffs, Joel pounces on his working-class podium and refuses to stand on ceremony. Rumour suggests that he wrote this about Bianca Jagger, but then there are a lot of phoney baloneys who fit the theme. The rhythm sizzles, burns a hole in your throat and makes your palms sweaty. Does it really matter who it's about? UPTOWN GIRL, Innocent Man, 1983 Billy Joel readily admits that Frankie Valli and The Four Seasons inspired this great tribute. The video shows Joel in an auto mechanic's work shirt, grease lining his face. "She's been living in her white-bread world." Joel knows he will win this rich girl over and unlike the main character in some other Valli hits; the protagonist is not self-effacing, just brutally honest. The lines are drawn in the sand, however. He's a working-class stiff and she wears designer clothes. But you know it's all going to work out in this man's favour. Joel's falsetto and the brilliant backing harmonies add great flavour. "She'll say I'm not so tough, just because I'm in love with…" That's the transitional line, which leads directly back to the catchy chorus. The rhythm is beautifully crafted, but so smooth. WE DIDN'T START THE FIRE, Storm Front, 1989 What do Einstein, Khrushchev, Harry Truman, Doris Day and The Queen have in common? They all ended up as time markers in Joel's powerful political statement. There's a Human League kind of choir that illuminates each image. Toss out your history books and tell your professor that Billy Joel has already briefed you. Notice how Joel took a risk here. That's why he's been at the top of his game for as long as he has. This song is so different from his other material. He continues to stretch, ignoring the trend of the day, but using his own natural talents as a compass. GOODNIGHT MY ANGEL, 1993, River of Dreams Here Joel attempts to answer his young daughter's queries about the afterlife. Given that Joel is not a religious man, he does a wonderful job quelling her anxiety. The background could be mistaken for a Chopin etude. It's part lullaby, part spiritual. The chords suit Joel's voice so expertly. But unlike a lullaby, it won't put you to sleep; it will make you daydream, though, about a better world, where wisdom, beauty and truth really do matter. RIVER OF DREAMS, 1993, River of Dreams Joel couldn't get this one out of his head, yet he felt weird. It was Gospel-tinged, the chords and all, but who was he to come off as spiritual? It wasn't his background, but the song won out and the prose is profound. "Through the jungle of doubt, mountain of faith, valley of fear and deserts of truth…" Is Joel becoming ordained or is he just enjoying the crisp rhythms that his brain so easily manufactures? The song gets increasingly more introspective and he moves along at a steady, intense clip. In summary, we could spend all night recounting Billy Joel songs. The point is, his thematic range is incredible, his rhythms are engaging and his voice remains one of rocks best. Nobody else can tackle the complexities of love, urban living and politics in the cool, dramatic/romantic way that Joel has and does. I would have included 'Piano Man', another treasure, which I love, but has been played so frequently that there's not much else to add. Still, a night at the piano bar remains insignificant unless you crawl up to the wraparound bar and request this classic. Just be sure to generously tip the poor player. He's not likely to be playing at Madison Square Garden any night soon and that fiver you leave in the glass jar means he won't get mugged in the subway.
Band Links:-
http://www.billyjoel.com
https://www.facebook.com/billyjoel
https://twitter.com/billyjoel
http://wikipedia.org/wiki/Billy_Joel
interviews
---
Interview (2015)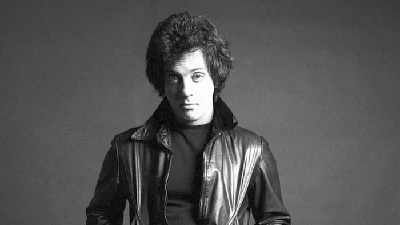 In this archive interview from 1990, Nick Dent-Robinson talks to songwriting legend Billy Joel about his long career
Pennyblackmusic Regular Contributors
---