---
published: 22 / 7 / 2015
---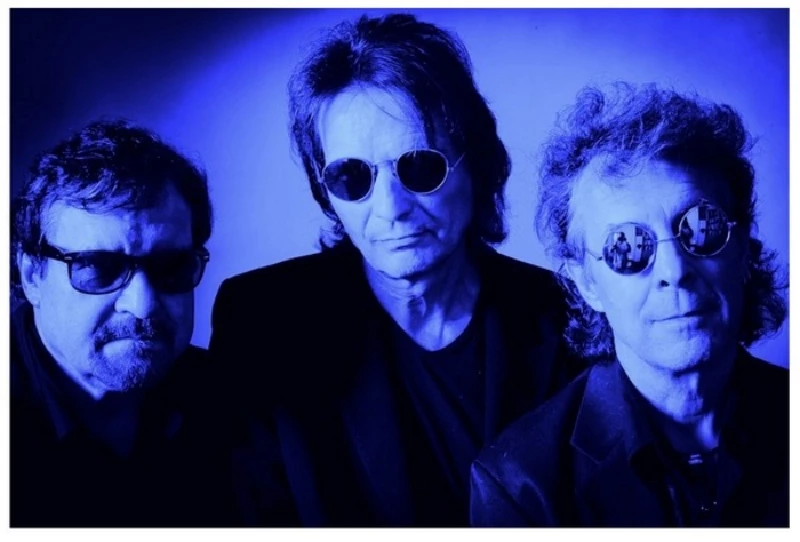 intro
Dennis Dunaway, the bassist and co-songwriter/co-founder of Alice Cooper, has just published his memoir. In this two -part interview he discusses the history of the band, the making of their hits and studio life with Lisa Torem
PB: Journalist Bob Greene wrote 1972's 'Billion Dollar Babies' after touring with Alice Cooper. What was that like and how did you feel about the book? DD: I think he's a great writer. He wrote an article about the Alice Cooper group early on. We were recording 'Killer.' He showed up at the studio. I didn't even know he was there. He was in the control room behind the glass. The rest of the band had nailed the tracks. They had knocked off for the evening and gone out to eat, and I was there overdubbing some bass parts. He wrote this very vivid, visual story about me sitting in the studio with pink, corduroy pants that looked like they needed to be laundered and long hair. I really like him as a writer, but when he went on the road with the band there was definitely some hard issues being dealt with. He saw that. I think that he missed the boat on a lot of the sarcastic humour. We had been together for so many years. Sarcasm isn't always detectable as humour, especially in black and white. In print, it's hard to get sarcasm across without sounding bitter or like you are really criticising someone. We were criticising each other. That was our form of humour. If one guy walked out of the room, we'd whittle him to pieces. You knew when you came back Glen would say, "Shhh. He's back." You knew they were just destroying you the whole time you were gone. We did it since high school. And I think Bob wasn't quite up to snuff on a lot of that humour and that kind of lumped in with the actual hard feelings that were going on at the time. My only criticism was that it was imbalanced. It looked more negative than what was actually going on. Because even at the worst of times, the five of us were always joking and enjoying each other's company. Chris Hodenfield came along in 1972 and so here's just another guy who is quiet. He wasn't taking notes, so we didn't know what he was doing. Chris is, as I found out when working with him on this book, he's the kind of guy that might be standing in the corner at the party and I'd think, "Wow, I wish he was having more fun," and then afterwards he'd talk about what a blast he'd had and then he could tell you everything that went on at the party visually, and he also has this keen ability to interpret when somebody says something the feelings behind what they're saying. He went on tour with us and Annie Liebowitz, and did the cover story for 'Rolling Stone' in 1972. He also had one of the first interviews granted by Marlon Brando. So, he went and hung out with Brando for a few days and overnight he became the Brando expert in the eyes of everyone else in the world that wished they could get an interview with him. When I was shopping for a book deal, I ran into several things that just didn't seem right for me where people say the book has to focus more on Alice. It can't be about the other guys. But that's not what the book is about. The book is about the Alice Cooper group. And then there would be a tendency to assign a young co-writer and I thought, "Wow, that's going to be a lot of explaining." I spent ten years trying to get a proper publishing deal. I thought maybe I'd have to self-publish, which I didn't want to do. I started posting on Facebook that I was looking for a publisher. And Derek Walton, from Pittsburgh, emails me, "My girlfriend is a publicist for Harper-Collins, and maybe if you let her see your manuscript she can give you some tips." She fell in love with the manuscript and found me a literary agent, and everything fell into place fast. When they said you're going to need a co-writer to get this into real book form basically, I had a massive manuscript that needed to be way down because I wanted it to be an affordable book. As a first author, I had no choice on that anyway. So I thought about Chris Holdenfield. He lives in the same area. He had done an article about my daughter being in the music business for 'Greenwich Magazine', which was pioneering. 'Greenwich Magazine' didn't have those kinds of stories - here's a rock star's daughter, who is going into music on her own. I really liked the article. He was also there. He knows all about the mindset of America during that era, which is very important to the Alice Cooper story. People say, how was that shocking by today's society? Well, it wouldn't be that shocking by today's standards except that, man, the censorship was so heavy that if you went too far across that line, you would be censored. We would go right up to the line and then stick our toe across and in that era it was shocking. Nobody had ever done anything like that before. . I started writing the book in 1997. I had Crohn's disease and I had a long decline, probably some of it was stress because of the break-up of the band. I was very stressed out for years over that. I ended up in the hospital in critical condition. The doctors were worried that they wouldn't be able to build my strength up enough to survive the surgery. I was on IV for a month. The only thing that touched my mouth was a little sponge with water on it. My daughters grew up with me, correcting interviewers about the Alice Cooper group. That's not how it happened. They said, "Dad, write a book." I'm in the hospital and feeling pretty much, after the Alice Cooper group was shed so easily without a big outcry from the fans, betrayed and forgotten and thoroughly swept under the carpet and all of this snail mail came in from all over the world. Wow, they remember me. That was such good medicine and I felt really great about it. I'm going to stop being an old curmudgeon, hiding out in my basement and writing songs and not getting out there, but I didn't start doing this because I didn't like music, I'm going to get back to loving music. Forget about what the music business did and the feeling of betrayal and all of that, I'm going to do what I love to do again and get back to the fun of it. So I was writing hundreds of songs in my basement, and if I went into a club I'd hide out in the darkest corner and not want anyone to call me to sit in. This thing opens up with fans, showing their love and I'm like, "I'm going to write this book." In my mind, now I've got this whole new goal. I can't kick the bucket. I've got a book to write (Laughs). Like many novice writers in hindsight, I got about a third of the way into the book and I thought, "This is terrible (Laughs)" so I started over. The same thing happened again. The third time I had gotten into the swing of things. I'd gotten my rhythm and I'd gotten my focus. What is the Alice Cooper group about? Is it about all my bitter feelings? No. Is it about the train wreck at the end? No. It's about the starry-eyed high school kids who get this idea in their heads to combine art with a rock band and talking friends into believing in that enough that we went through a lot of physical threats and all kinds of criticism for years and we didn't stop until we made it to the top of the glittery rock pile. That's the story and the fun of a bunch of kids doing that. Through thick and thin, we had fun. PB: Your wife, Cindy, has played a major role in your life and in the Alice Cooper trajectory. Can you elaborate? DD: Cindy grew up in a single mother family, which was really hard to do back in those days and it was with her older brother, Neal Smith. Cindy did everything in the household. Her mother was working. She took care of the household chores. Neal was the musician. So she kind of grew up supporting the artist. And when he quit his other band, the Holy Grail, which had migrated to San Francisco, Neal came through - we lived in Santa Monica at the time and we told him he could stay with us. So, Neal stayed with my parents in Phoenix for a while. We had this close relationship, even though in the early days, we thought of his band as a rival band (Laughs). The first time I met Cindy was at a back-to-school bash at the Phoenix. The bands decided to pool all of their equipment for the benefit of the show. Now we get to this surf band and the drummer has to move the equipment, so he can put up this big, drum riser, and I'm in the audience criticising him. He brings the show to a screeching halt and for what? 'Wipe Out?' We thought surf was on its way out. What I didn't know was that Cindy was standing right in front of me and she turned around - this beautiful blonde. She said, "He's not a jerk. He's the greatest drummer in the world, my brother," and then I felt like a total jerk. The next couple of times I ran into Cindy weren't much better than that, but I finally won her over. She was living in LA. When Neal was in the Alice Cooper group in 1967, he would write her letters – "I'm in this new band, but it's hard to make ends meet. It's hard to get as much food as we would like." Cindy lived in Dallas. She was living with this theatrical group, there, a drama club. She decided to move to LA and got a job at the Inside Out Boutique and lived in this apartment with her best friend. Linda was only sixteen and Cindy was eighteen. So they both worked at this boutique. Cindy was earning money and using it to buy groceries. We had tuna noodle casserole coming out of our ears. We had this mansion in Hollywood Hills and the landlord was John Phillip Law, who was the blind angel in 'Barbarella'. We liked that because that movie had an influence on how we dressed. Cindy came to live there, and we basically set up the dining room to be a bedroom for her. So, we had to go through the dining room to get to the kitchen. One night I came through and Cindy was sitting at the kitchen table. We struck up our first conversation where she wasn't seeing me as a total dope. We hit it off well and that night we had our first kiss, and I saw stars and lightning and everything else. That cemented it for us. She would sew all of Neil's clothes and make shirts for him and she started making costumes for the Alice Cooper group. She was able to find these new fabrics that we hadn't heard of before. It would be this stretch silver lame fabric; she would make these outfits, and we would lean heavily towards sparkle because she's always been the sparkle queen. She leaves a trail of glitter everywhere she goes. So, we became an item but we had to tiptoe lightly because I had no idea what Neal's reaction would be to this and I did not want anything to upset the band, so we were on the sly for a long time until Neal got wind of it. By then we were able to convince him that it was the real deal and that we were serious about each other. It was a little bit tough for Neil because he was so used to having Cindy do everything for him all of the time; she was doing things for me and him and there was a little bit of "I want Cindy to do this for me" and "I want her to do this for me." Poor Cindy. PB: Thank you. The top photograph of Blue Coupe was taken by Bleacher and Everard Photography, and the second photograph of Dennis Dunaway was taken by Patrick Brzezinski.
Band Links:-
http://www.dennisdunaway.com/
https://www.facebook.com/dunawaysrock
http://www.sickthingsuk.co.uk/
Picture Gallery:-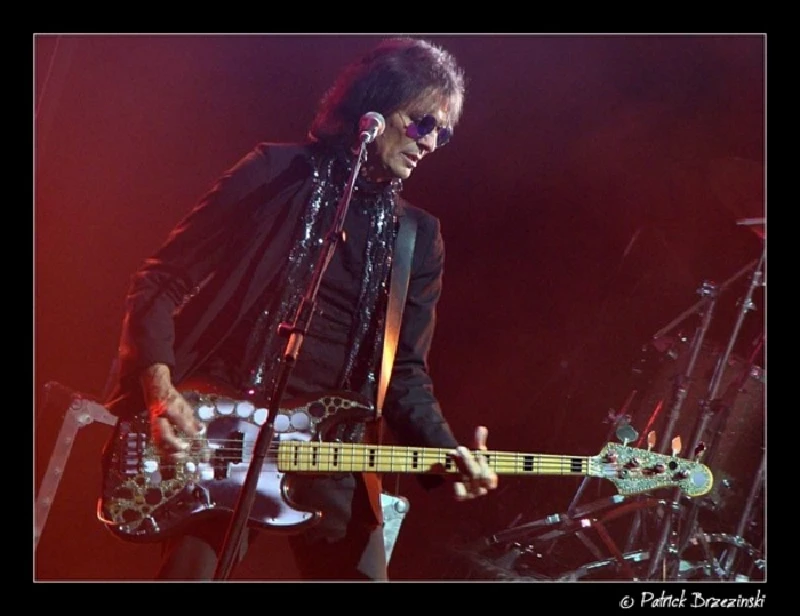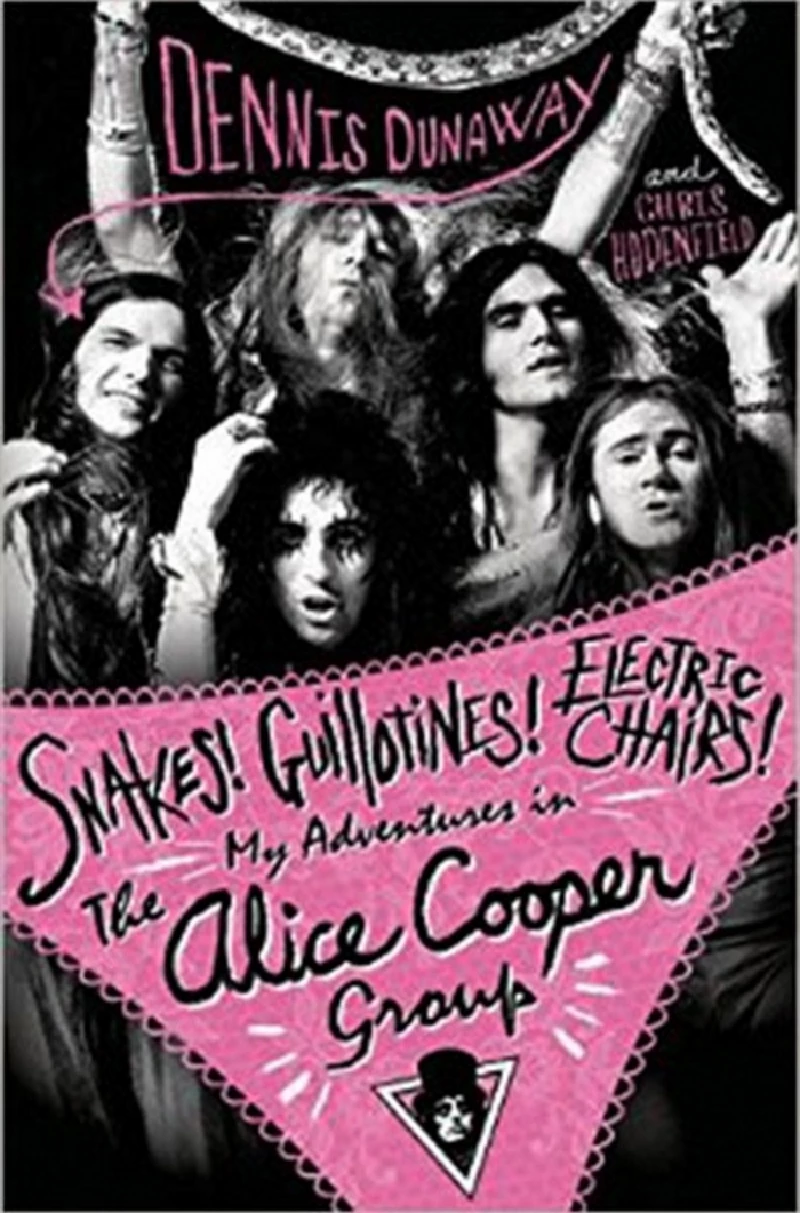 interviews
---
Interview (2018)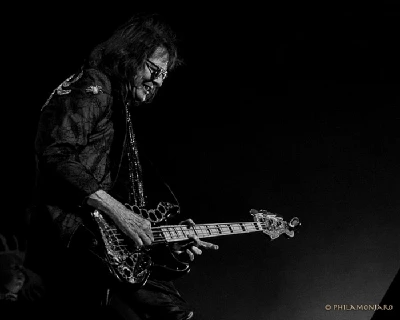 Founder member and bassist for the original Alice Cooper Group, Dennis Dunaway chats to Lisa Torem about his contribution to Cooper's recent Paranormal LP and his well-received memoir 'Snakes! Guillotines! Electric Chairs! My Adventures in the Alice Cooper Group'.
Interview (2016)
Interview Part 1 (2015)
Pennyblackmusic Regular Contributors
---