---
published: 21 / 5 / 2015
---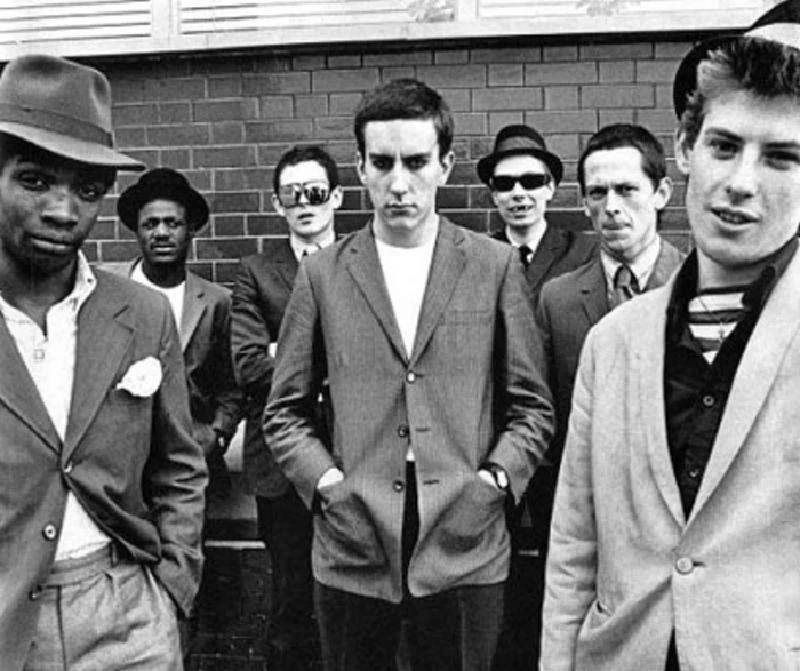 intro
Jon Rogers examines the short-lived but influential career of the Specials, whose two albums, 'The Specials' and 'More Specials', have just been re-released in remastered double CD editions
If there is just one song that assures Coventry-based band The Specials in the history books then it is the 1981 number one hit 'Ghost Town'. A haunting, spectre of a song that captured the desolate wasteland of mass unemployment and deprivation under a stern Conservative administration headed by Margaret Thatcher. If anyone wants to know what life was like in those years then this is really the place to start. Taking his cue from the Jamaican toasters that would comment on the issues of the day in a rather matter-of-fact way, singer Neville Staple delivered a sort of newspaper report on the state of the nation and it was not optimistic: "This town is coming like a Ghost Town. Why must the youth fight against themselves? Government leaving the youth on the shelf." As the musical equivalent of tumbleweed blew past... The single, recorded at John Rivers's Woodbine Studio in Leamington Spa on 8-track and released on 20 June 1981, could not have been issued at a more opportune time as it held the top spot in the UK charts for three weeks playing out as a musical accompaniment to civil unrest and riots on the streets of London, Liverpool and Manchester where a battle played out with Molotov cocktail-wielding rioters went up against riot police armed with CS gas. But as Staple analyzed in his memoirs 'Original Rude Boy: From Borstal to The Specials' whilst the song was the band's "high point" it was also their "swan song". Horace Panter in 'Ska'd For Life: A Personal Journey with The Specials' reports that the rehearsals and recording of the accompanying album were "tense" and "the whole thing was not a pleasant memory" even if the resulting music "made up for it". For Panter, being in the band had become just like having a 9-to-5 job: "Turn Up, tune up, play and go away." Jerry Dammers, the founder and heart and soul of the band, appeared to be "more and more despondent" and it seemed that no one really wanted to be there. The group limped on a little while longer before the obvious decision was made. Inspired by the ethos of punk, Dammers had formed an early version of the band in 1977 under the name The Automatics which drew heavily on the musical styling of ska, reggae and rocksteady with 60s mod overtones and punk's disdainful sneer. The band also took a strong political stance, particularly anti-racist, with the group growing up and being heavily associated with the 'Rock Against Racism' movement. The band, as a recording concern, were pretty much a hit from the off with their debut release 'Gangsters', a reworking of Prince Buster's 'Al Capone' reaching the top ten in 1979. The ensuing eponymous album, produced by Elvis Costello, which would also feature covers of songs by Dandy Livingstone and Toots & the Maytals also contained the controversial 'Too Much Too Young' about teenage pregnancy and promoted the use of contraception. Despite a moral objection from more reactionary sources - or, indeed, because of it - the song was propelled to the top of the charts - when it was released on an EP which saw the group go under the moniker as The Special AKA. Their follow up album in October 1980, given the inspired title of 'More Specials', which saw tensions within the band surface, according to singer Terry Hall, was not quite as commercially successful but still proved to be an artistic triumph. Perhaps though the band are not best assessed in terms of individual albums, which while still strong and hold up today, are perhaps no match for the band's over-arching social and political concerns that deftly analyzed Britain and its problems. From the likes of 'Too Much Too Young', 'Concrete Jungle' and 'Nite Klub' on their debut to 'Stereotype', 'Hey, Little Rich Girl' and 'Rat Race' and of course 'Ghost Town'. Not to mention 'Racist Friend' and 'Nelson Mandela'. And the list could go on. They even found time to cover Bob Dylan's protest song 'Maggie's Farm', which was perhaps an obvious choice, given the band's staunch opposition to the then Prime Minister Margaret Thatcher, often not-so affectionately known as 'Maggie'. While 'Ghost Town' is clearly the song that the band will inevitably be remembered for most it is really about their sheer body of socially-concerned songs. They might have sung about having a message to Rudy but they particularly had a message for their listeners. Now the old albums have been dusted off, given a new lick of paint via a remaster - along with an album's worth of rarities (top marks for including a session from John Peel's Radio One show, bottom marks for a load of filler of instrumental versions of familiar songs). So dust off your pork pie hat and pretend once again that you're a rude buoy just outa jail. Now, if only I'd kept hold of my loafers...
Band Links:-
http://www.thespecials.com/
https://www.facebook.com/thespecials
https://twitter.com/thespecials
Have a Listen:-
Picture Gallery:-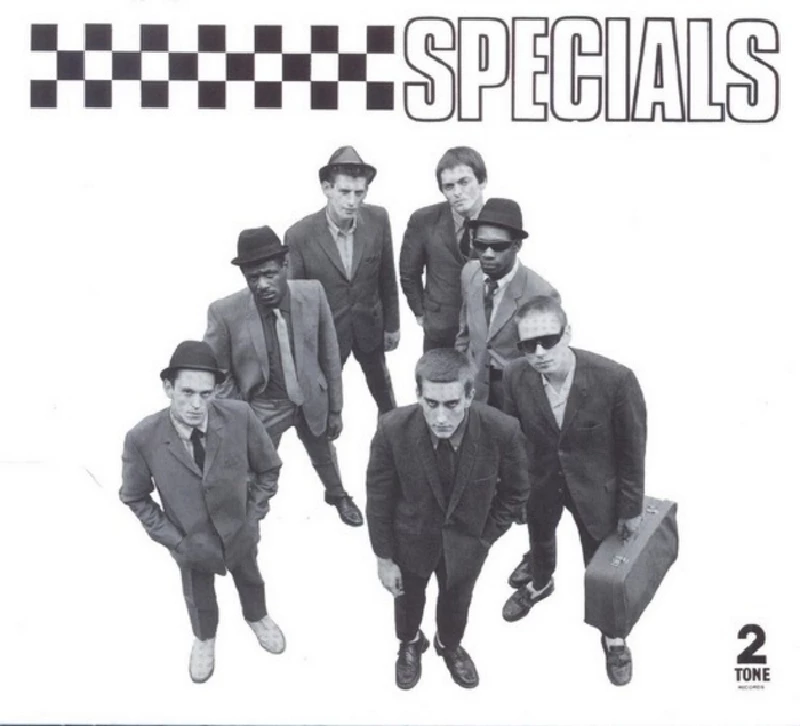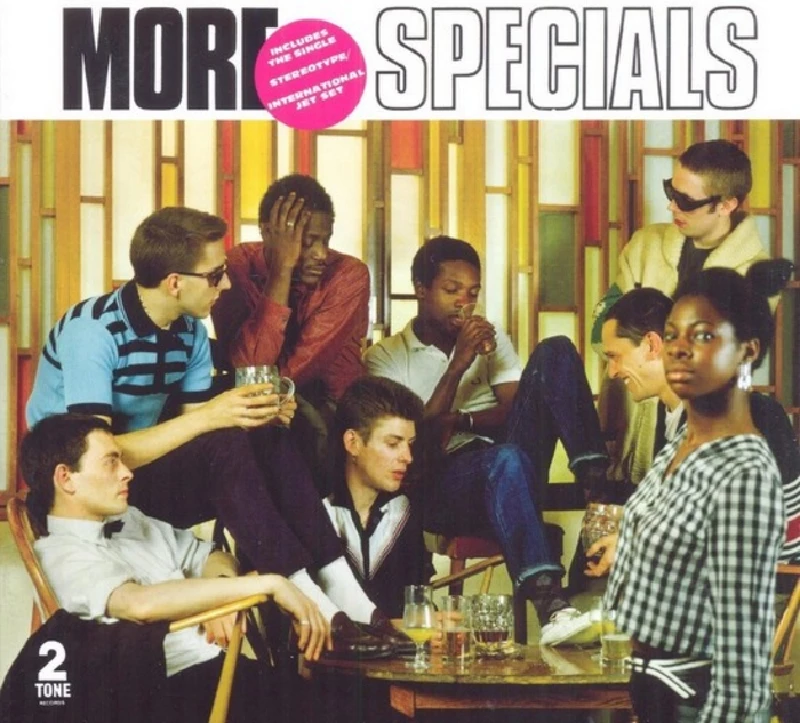 live reviews
---
Specials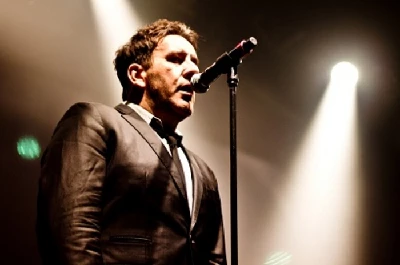 Darren Aston photographs legendary ska/two-tone group the Specials at a show at the Olympia in Liverpool
related articles
---
Neville Staple: Interview (2020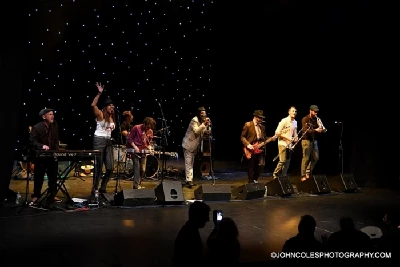 'Original Rude Boy' Neville Staple talks to Andrew Twambley about his new single 'Lockdown', his long musical career and his burning desire to reconnect with fans.
Pennyblackmusic Regular Contributors
---