---
published: 14 / 11 / 2014
---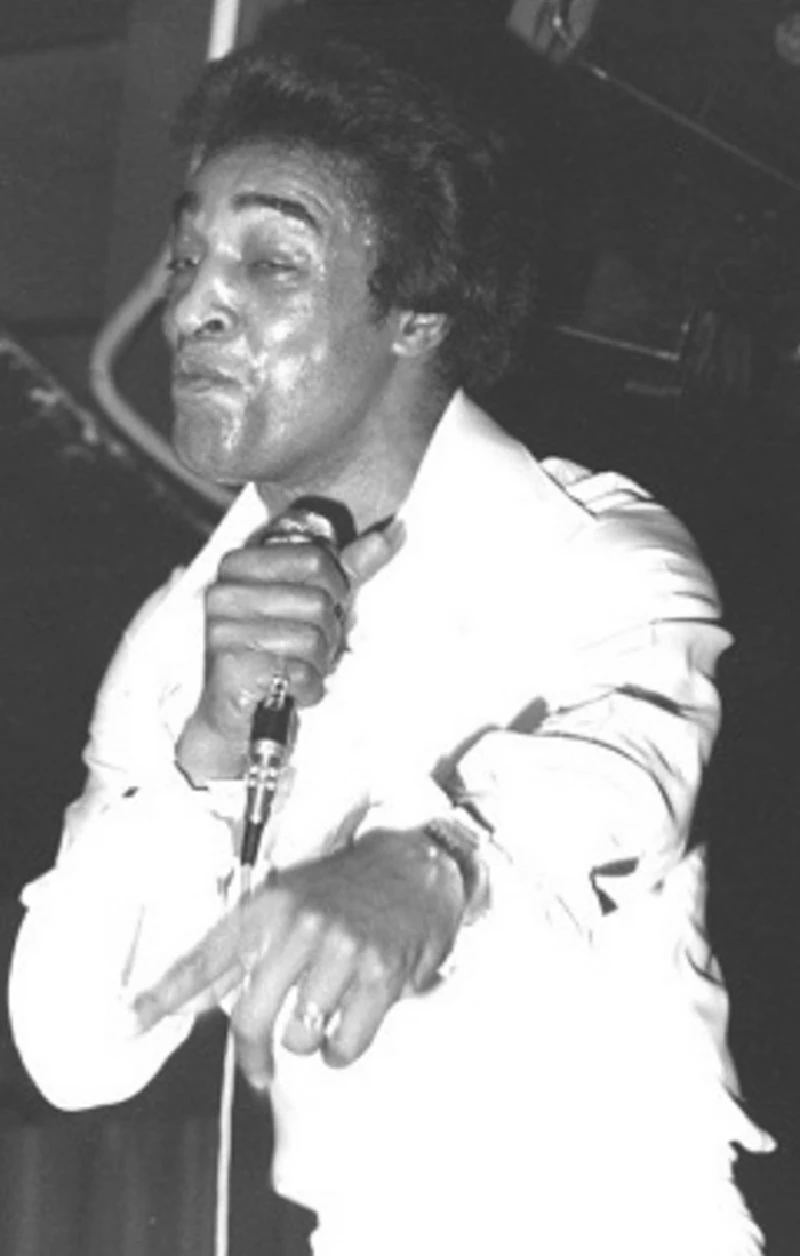 intro
Dave Goodwin chats to Pittsburgh-born ex-Flamingos star and Northern Soul veteran Tommy Hunt about his lengthy career, and new double CD 'A Sign of the Times', which compiles together some of his 1970s' recordings
Tommy Hunt was born on the 18th June 1933 in Pittsburgh, Pennsylvania. He formed a group called the Five Echoes after moving to Chicago. After a stint doing National Service in the Air Force followed by a prison sentence, he then returned to Chicago to rejoin the Echoes. He was approached by Zeke Carey of the Flamingos one night at a gig, and was asked to join the group and temporarily take his place whilst he served his time in the army. Tommy kept on singing with the Flamingos after Carey returned. They moved to New York and started to gain national recognition. In 1958 they had their biggest hit 'I Only Have Eyes for You', which was their most popular song and for which they remain world renowned. Tommy left the group in 1960 and within three days of leaving released 'Parade of Broken Hearts', his first solo record, which was slow to be picked up until one day in New York a DJ flipped it by mistake and played its other side, 'Human'. It turned out to be Tommy's biggest hit in the USA and he became a regular performer at the Apollo in New York, sharing bills with among many others Jackie Wilson, Marvin Gaye, Ray Charles, Diana Ross and the Supremes, the Shirelles, Dionne Warwick, Chuck Berry and Sam and Dave. After several performances in clubs throughout the UK, Tommy sang at the Second Anniversary of the Wigan Casino giving birth to his success on the Northern Soul scene. Tommy then released several hits on Spark including his 1976 chart success, 'Loving on The Losing Side'. Tommy received the Rhythm and Blues Foundation Lifetime Achievement Award in 1996 for the Flamingos' contribution to music, and the awards didn't stop coming there as the Flamingos entered the Vocal Group Hall of Fame in 2000, followed by the Doo-Wopp Hall of Fame in 2001. The best was, however, still to come when in 2001 the Flamingos were inducted into The Rock and Roll Hall of Fame of America for their thirty year outstanding contribution to music. Tommy lives in England now and does the odd show here and there. We caught up with the Northern Soul legend while he was promoting his new CD 'A Sign of the Times', which is compilation of his recordings for the Spark label between 1975 and 1976. PB: Whose idea was it to record the original records for Spark and how has this compilation come about? TH: Well, it was the first time that I did Wigan Casino, and Russ Winstanley and Mick Walker, who ran the Wigan Casino, approached me about a week later. They came and asked me if I was interested in doing some recordings. So, I said yes because it had been a while since I had recorded anything, and they took me down to Spark Records in London. It all came together like that. They asked me, so I did it. Then 'Loving on the Losing Side' was followed by this LP, and here I am again! PB: When you came over from the States to do Wigan had you been here before? TH: I came over here in 1969, and that was the first time I ever came over. I came over actually looking for a guy I had worked with one time in Germany. He was an agent in Germany, and he had said that if ever I needed help for someone to look after me over here I was to look him up, so I took a chance and said to myself, "Well, I might as well go over there." Things were kind of strange in America for me at that time. I went over to Germany, but I couldn't find him and I met one of those girls in one of the army bases over there. In the meantime, someone told me he had come over here to England to open up an agency, and I asked her if she would look him up when she got over here. Well, anyway she found him for me and he brought me over here. PB: Who was that, Tommy? TH: His name was Geoff Patterson. He was an Australian guy. PB: When you came back over here and became involved with Northern Soul what did you think of it? TH: Well, what can I say? I didn't know what Northern Soul was. I knew it was an identity for a certain part of England because somebody asked me once if I had heard of Northern Soul and I said, "No," and they said, "Well, it is coming from the north of England. Maybe you should try to get involved in it." My agent didn't think much of it, so we didn't do anything with it, and then one night he came in and he said, '"You're going to do few gigs up in the north of England," and I said, "Okay, but whereabouts?" and he said "Well, Tommy we have got you a couple of gigs at place in the North called the Wigan Casino." I thought it was a gambling casino, but he said to me, "No, Tommy. It's not a gambling casino. That's just what they call it'." So I said, "Okay then, wherever this place is then I'll go." When I got there and I saw the place from the outside I was scared to death. PB: Why were you scared? TH: Well, I was new around there and I wasn't knowing anything. I looked at the place from the outside and I thought, "Oh dear, this place looks like trouble." Lucky for me, the taxi driver was an old soulie himself and he said to me, "Now, Tommy, look. Just go on in there and do your show because you're going to enjoy it. I'm a Northern Soulie myself. Trust me." So I said, "What the hell is a Northern Soulie?", and he replied, "It means all the old music like you play but they don't drive from the A side. They all drive from the B side." I said, "Oh, okay, that's good, but I ain't never done any of my B sides?" And he said, "Well, evidently you done something because they love you and your music, Tommy! So, you take your butt along in there and do your show." I went in and I couldn't believe it. I swear to God I couldn't believe it. When I walked in and saw all these bodies on the floor, I thought I was in a morgue. There were loads of people dancing, but there was loads of people on the floor too, just sleeping! And I said "Why are they lying down? Why are they sleeping when they are supposed to be dancing?" And my agent said, "Now Tommy, this is what you'd call a dancing phenomenon here. They love to dance. I said to him, 'What is wrong with them though? Are they too old to dance? Are they sick? Maybe you should call the hospital." And he said, "Oh, Tommy...that's what we do here. You'll get used to it',' After the show, I couldn't believe it either. The applause was just deafening, and I thought I was starting all over again. I'm telling you it was fabulous. I wanted to do it all over again. I couldn't get enough of it, but my agent said, "No, Tommy We can't do that because these people have to play records now until the morning." I said, "Hang on! What do mean until tomorrow morning?" And he said, "This is what you call an all nighter. We carry on dancing now until eight o'clock in the morning." I still say to this day all the folk that come over here and play to you guys should respect what you have because it keeps old timers like me feeling young. PB: Did you record all the tracks that are on 'A Sign of the Times' in one year? TH: Yeah. PB: That must have been a hell of year for you. TH: Oh, God! I was working in Belfast when they told me that 'Loving on the Losing Side' had made 'Top of the Pops.' I was in a little club, and they called the club and said to me that I had to go over to London because I was going to be on 'Top of the Pops'. I said, "What's 'Top of the Pops'?", and they said it's a big music television show. Well, I didn't have a clue. I said, "You're kidding me?" And they said, "No, Tommy, you're on." So, I went and I was on with Tina Charles and David Essex, and I thought, "I'm going to be a star!" It was an amazing year. PB: Were all the tracks on the CD on 'A Sign of the Times' all recorded at the same time then? TH: I think they were all done in session. I could have done better though. PB: In what way? TH: Well, I could hear things in the songs that I could have done better but they were happy with it, so there you go. I think that I'm my own worst critic. When I hear them, I just think there's something missing. There are a few songs on there that I really like, but there are a few songs that are questionable to me. I think I could have done 'Upon My Soul' in particular a lot better. PB: Are you working on new material now? TH: I'm getting ready to record my new LP. PB: Is it all new stuff on there then? TH: I've put about nine new songs together, and then added a few songs from the past that maybe you haven't heard. PB: You've won a few awards in your time. Which one do you consider to beyour biggest achievement? TH: It is the Rock and Roll Hall of Fame of America Award, which I won with the Flamingos. Some of the other artists that won the awards that year were Queen, Ricky Martin and Paul Simon and Michael Jackson. I flew over there to go to it. It was something else. Naomi Campbell was there. We were coming down in the lift beforehand, and she was in the lift with us. She just stood there doing her posing bit, and I was looking at her and paying no attention to her really, I mean she's a nice lady with nice clothes but not really my taste. As we got off the lift, there was a bunch of kids waiting outside and as we walked out they came rushing in to get autographs, but instead of going to her they came running in to get mine! I tell you. She huffed and she puffed, and if you could have seen the look on her face. I thought they would have gone to her because it's been years since anyone wanted my autograph. She didn't look happy! PB: You have recently published you autobiography as well? TH: Yeah, that's out now. And I'm doing some singing with a group now. I met this group in Spain, and they sound just like the Flamingos did back then. If you closed your eyes you would think it was the real thing. PB: Thank you.
Band Links:-
https://www.facebook.com/pages/Tommy-Hunt-his-new-Flamingos/1669950233
http://www.tommyhunt.co.uk/
https://www.facebook.com/TommyHuntOfficial
Picture Gallery:-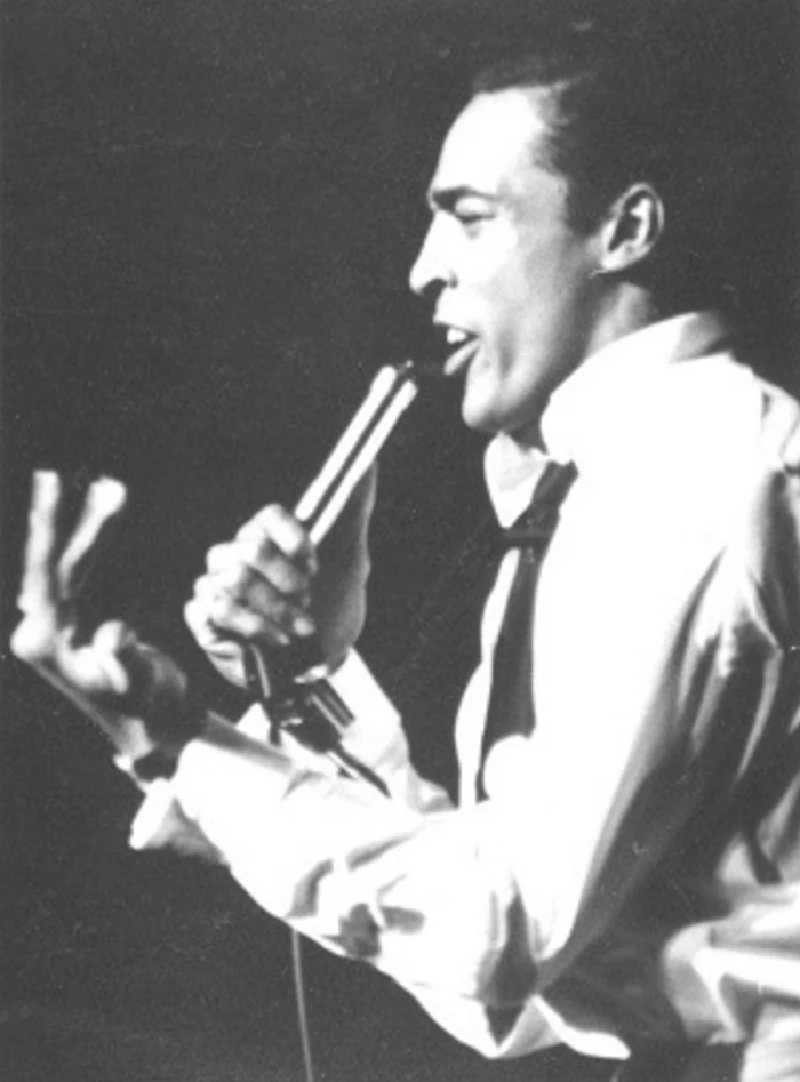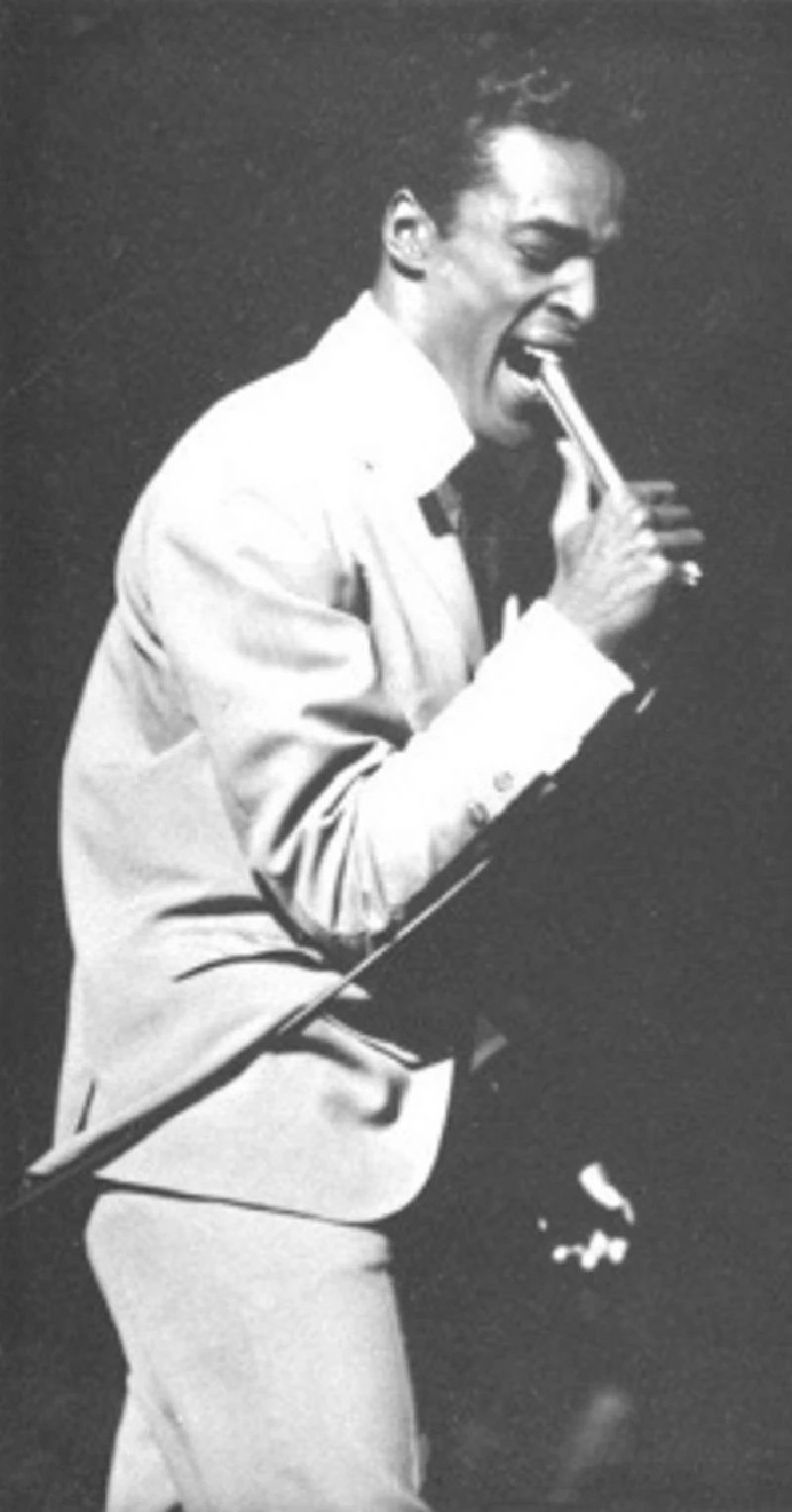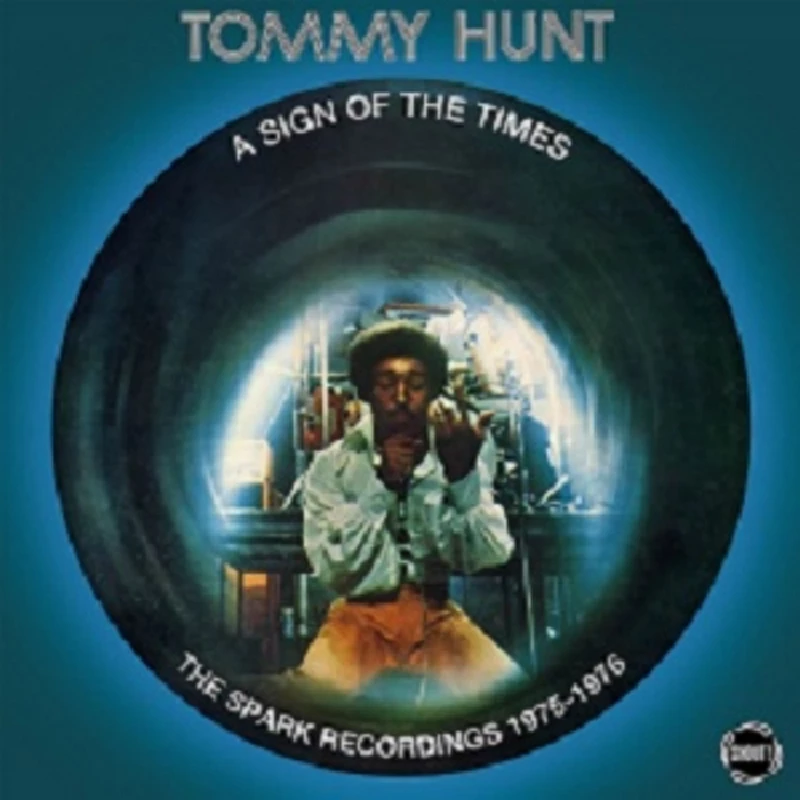 Visitor Comments:-
721

Posted By: laurita Roc, New York city on 23 Sep 2014
Iv enjoyed the storie's, very honest, an really organic. nice read.
---
719

Posted By: Thomas Derico Jr, North Little rock Arkansas on 20 Sep 2014
Well Tommy is my First cousin and I always loved his music I remember working for him in the summer of 1963 at the Regal theater in the South of Chicago he was off the chain.After that summer I lost contact with him for many years until he contacted me. And now I really enjoyed your interview with him it was great Tommy Derico Pittsburgh PENNSYLVANIA.
---
Pennyblackmusic Regular Contributors
---