---
published: 6 / 9 / 2014
---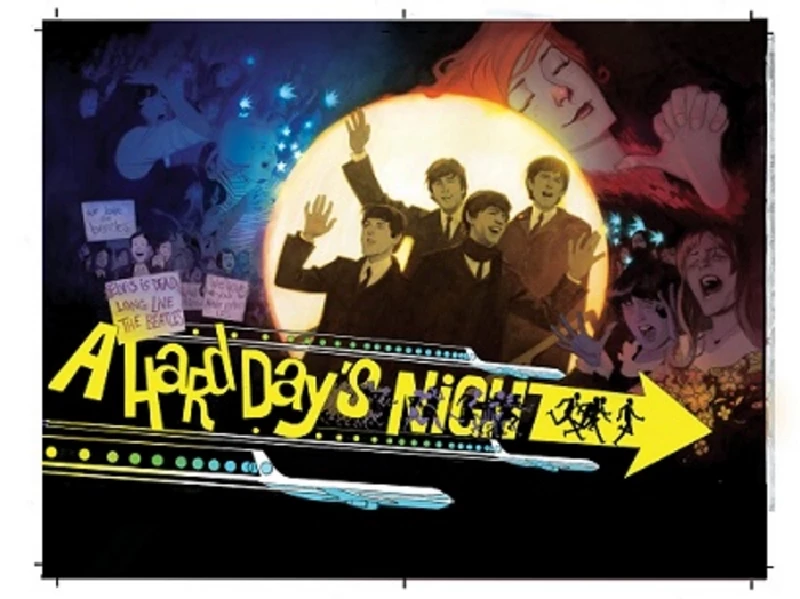 intro
...while in its second part he talks about its forthcoming film adaptation and his plans for the future
PB: You're going to be speaking about the following topics across the US shortly: 'The Color of Dreams: Breaking Down Ethnic Barriers in the Arts and Entertainment' and 'Great Debates: Comic Books on Historical Controversy'. Can you elaborate? VT: I would never claim to have the obstacles in my life that Brian had. To do so, would be, quite frankly, rude, and compared to Brian's life I've lived quite a charmed life but nevertheless, boiling it down, he was a gay, Jewish kid running around a dirty, nondescript port town in the north of England, saying he found a rock and roll band, that we're going to elevate music into an art form. It's pretty crazy stuff. To me, that emotionally didn't feel so far removed from the weirdo Indian kid that I was, running around New York's Lower East Side with green hair, saying I was going to write a comic book about a rock and roll manager and that I wanted to put a punk rock album like 'American Idiot' on a Broadway stage. To me, it's a similar struggle so what Brian Epstein did to break down ethnic barriers. It's also one of these things where in the 1960s, it sounds strange to modern ears, but back then Jews didn't work extensively in the arts and entertainment industry and certainly not in the music industry and certainly not in the UK. Out there it was run by people like Sir Lew Grade and Sir Joseph Lockwood, older Christian Knights of the British Empire, not with young people with names like Epstein. Obviously, the times have changed but that was the case then. I feel that the Brian Epstein story is tied directly into this concept of breaking down ethnic barriers. And the one I'm doing at the Brooklyn Book Festival - the way that they've written it in the blurb – "Who was the fifth Beatle?" – and that's sort of a footloose way of putting it – but it's more about who deserves the credit for what the Beatles have done, what was Brian's actual role? He's been such an unsung hero. Did he really just get lucky by finding the Beatles or did he really have an impact on their career? I think the whole 'Fifth Beatle' book in itself is a testament to my trying to debunk that myth. PB: Did you grow up reading comic books? VT: Absolutely. I often say that I probably learned to read by reading comics. Children's picture books are essentially comics really. They're comics without the bubbles, without the dialogue balloons. The snobby phrase we comic people use to describe our craft is sequential art. And, basically what that means is telling a narrative using a series of pictures and that's what kids' books are. Whether people like to believe it or not, I think most kids learn to read by reading comics. But quite specifically I remember reading 'Tin Tin' comics with my mom. As I got older, I definitely was a lover of the super hero comics and of Marvel in particular and I loved the Marvel Family. I loved the X-Men. I loved the Fantastic Four. I loved the family dynamics, the groups if you will. So, I guess those were the comics I really grew up on as a kid, and then as I got to my college years I stopped reading comics as many people of my generation did. I don't know why. We got busy with studies. We got busy with girls and partying. Whatever the case, there was a period when I stopped reading comics. And then I went back to comics, many of which were British, the great second wave of authors who really took comics to a much more literary place, people like Frank Miller, who wrote 'The Dark Knight' books and 'Sin City' books, and as I said, some of the Brits, like Neil Gaiman, who wrote 'The Sandman' series, Alan Moore, who wrote 'The Watchmen' and wrote what I think is possibly the greatest super hero comic of all time, 'Batman: The Killing Joke'. Those guys brought me back to comics and showed me the potential of comics to really be high art if you will. In brief, comics have basically been with me my entire life. There was a brief period of a handful of years where I wasn't reading comics that much, but I've always loved the media and even then I was never one of those guys who said, "Oh, comics are silly. I've outgrown them." It's more that I really didn't read them in those few years. It's not that I turned my back on them in any way. PB: Peter Asher was given only five minutes in which to induct both Brian Epstein and Andrew Loog Oldham into the Rock and Roll Hall of Fame. Wasn't that another blow? VT: I actually wrote about my experiences at the Rock and Roll Hall of Fame, in which I talk extensively about Peter's speech. But. for me, with all of this stuff, and maybe it's similar to my comments about roadblocks, maybe it's just the way I look at the world, but I really just try to focus on the positive and not focus on the negative so, okay, it was five minutes instead of twenty minutes. Would it have been nicer if it were twenty minutes? Yeah. That would be cool. But, holy shit, Brian Epstein got two and a half minutes at the Rock and Roll Hall of Fame when he's been ignored since 1964. That's awesome. 1964 was fifty years ago! It's been fifty years and Brian Epstein on a nationally televised HBO show alongside performers – I've done events before and I understand. The audience doesn't want to hear Peter Asher talking about Brian Epstein. They want to see Dave Grohl and rock out with Nirvana. That's what they want. I get it. At the show that really boiled down to a Nirvana reunion, Brian Epstein, two and a half minutes. I think that's pretty damn cool. That's the way I look at it. So, to me, rather than it being a big blow, it was a huge win. As far as I'm concerned, it's time to stop talking about how long that took and how rude it is and how little time he got. It's time to start talking about the fact that Brian Epstein was inducted into the Rock and Roll Hall of Fame. He was the first artist manager to ever be inducted along with Andrew Loog Oldham just a few minutes behind him. But Brian was the first. Once again, years after his death he broke down another huge industry barrier and, to me, that's a huge win. That's a cause to celebrate. PB: How do you handle time management? You're a Broadway producer, author, comic book speaker, and family man. What's a typical Monday? VT: This is an ongoing struggle, managing my time. I do my best at work to prioritize things that I have to do, starting with the things that are dead lined to that day. After that, what are the big picture things in order of priority and try to go down the list and really remember that above all of those things my family comes first. That doesn't mean I drop everything for family because you also have to prioritise what you can or can't do with your family - that's just how I try to do it. And I have the very good fortune of having my office be located in the same building complex that my apartment is. So I make sure to put my kids to sleep virtually every single night. There's no reason I can't shut down between 6:45 and 7:45. Sometimes I have to go back to the office but that's okay. When I started to get all these offers to speak and all of these wonderful nominations for awards, I felt the need to spread Brian's legacy and to talk and to do these things, but I'll minimize travel as best as I can and I'll go home and miss most of the last day of Baltimore Comic-Con and put my kids to sleep. You just make those decisions and it's not always easy but you just have to make those decisions. I'll bring my family with me when I can. I brought them to San Diego Comic-Con in July, and just this past weekend they came with me to National Book Festival in Washington, D.C. You pick and choose and pick the ones you really think they'll enjoy. But these are the little tasks that I do every morning. I outline the things I have to do, and I leave enough time for my family everyday. But I won't say it's easy and that I always do a good job. I always try. PB: Who inspired Moxie? VT: Moxie is a conflation of four real life assistants. She is partially Joanne Newfield, who is now Joanne Peterson; she was Newfield in the 60s. She is partially Wendy Hanson, so Joanne and Wendy were both two female assistants that Brian had. Moxie is also partially Peter Brown and Alistair Taylor, who were two male assistants that Brian had. This is again one of those things where I did take liberties. There was no real person from history called Moxie. Every single thing that she, however, does and feels is something that one of those four people did and felt. PB: She was a very positive influence. VT: She was and I would say she was most closely based on Joanne Newfield, who is very much alive and living in Australia and is a friend of mine and the project and has helped me think about and construct the character of Moxie. Joanne was with Brian up until the very day he died. Joanne knew that Brian was gay, but had a sort of innocent crush on him for lack of another word. She never expected anything to happen or dreamed anything could happen. He was elegant and handsome and smart, and he was just everything she could dream of in a man. And he did take her to a ball one year because he didn't have a boyfriend, and so he brought her and she remembers it being one of the happiest nights of her life. So many of the things that Moxie does and felt are really closely based on Joanne. But she was a conflation of all of those people. It was Alistair Taylor that took Brian to the Cavern Club to see the Beatles, so that part of the story is where she's one part Alistair. PB: Have you received any comments back from Paul McCartney, Yoko Ono, Olivia Harrison or Ringo Starr regarding the book? VT: So, they all needed to sign off on the project in order for us to get music rights. I'm going to answer your question very honestly and technically. They have all approved my script which has allowed us to do a deal with Sony ATV, which has allowed us to get music rights for the film so I don't know whether Ringo, Yoko and Olivia actually read it or somebody else read it for them and told somebody they trusted and told them, "This is okay, you should give it a thumbs up," but whatever the case they have all approved it, those three, and I was told through Apple Corps. the Beatles Company, that they all like the way that I handled it and were happy to approve it. I don't know, however, specifically about Ringo, Yoko and Olivia. I do know, however, about Paul. We were able to hand deliver a copy to Paul McCartney, and he wrote us a letter. He loved the book, and was very impressed with how we treated Brian, and admired the fact that Andrew C. Robinson had painted every single page. It was one of the happiest days of my life and very surreal to get a letter from Paul McCartney, somebody who I have admired, to hear that he admired something that I did was really quite surreal. So, we do know for a fact that Paul has read the book and if you're a hard core Paul McCartney fan you probably know that he loves comics. He had a song on one of his records called 'Magneto versus Titanium Man', so he is very familiar with the medium. I know his comments were educated comments. PB: And heartfelt, from what you're relaying. VT: Totally. PB: Which Beatles songs will you use for your upcoming 'The Fifth Beatle' film or is it too early to tell? VT: It is really too early to tell, and at the end of the day it's going to be in a large part up to the director. He or she will have their own opinion so I don't want to set things in stone. If you were to read my screenplay you would, however, see that I have written into the screenplay some very specific music cues. There are some songs that may be considered, at least in my mind, obvious choices like 'All You Need is Love', 'You've Got To Hide Your Love Away,' songs like that and then some trippier, less intuitive choices like 'Strawberry Fields Forever' and 'Sgt. Pepper'. I believe the way it's currently written it has a healthy mix of early material and later material, which tie directly into the themes of hiding your love away, getting by with a little help from your friends and that sort of thing and others that deal more with general human conditions. PB: You're planning to produce Alanis Morissette's 'Jagged Little Pill' as a Broadway musical. How involved will Alanis be with the project and will the structure be similar to that of Green Day's 'American Idiot'? VT: It's similar to 'American Idiot' in the template, I guess. Taking a very successful rock star and adapting their best known or most respected into a stage show and something that often feels like more traditional Broadway fare. So in that sense, it is very similar. As a producer of 'American Idiot' and in the wake of it, I am looking to build on what I've already done. 'Jagged Little Pill' feels like it does that. After that, though, I think the comparisons really break down. I love 'American Idiot 'but one thing is it's a male story. That doesn't mean that it only appeals to males but the three main protagonists are all men. Green Day are boys and Billie Joe (Billie Joe Armstrong, Green Day front man - Ed) is a guy and it's very autobiographical so, obviously, it has a very male sensibility to it. Alanis, she and her music, are very autobiographical, and obviously it will, therefore, have a very strong female voice and I feel that musicals with strong female voices are few and far between on Broadway. The idea of working on something that would be a musical that would be serious and would involve around a strong female voice is very appealing to me. The only musical I can think of in history that does that is 'Next to Normal', which coincidentally is composed by Tom Kitt, who is doing the orchestrations and arrangements for 'Jagged Little Pill'. There were other musicals like 'Mamma Mia' which revolved around a female character and a female voice, but with no disrespect I don't consider that a serious musical so all of that really appealed to me. So. those are some of the reasons I'm really excited about it. I think the record still holds up. Even if you play it today, it feels fresh even though it was of a period. When I first heard it, I was a single guy, dealing with falling in love and getting your heart broken and those kinds of issues and when I put it back on, having not listened to it in years, I was a 40 year old, happily married male with children and the record still spoke to me, and I found that intriguing. What is it about this record that really is mostly known as being a coming-of-age record for teenage girls? What is it about a coming-of-age record for teenage girls that can also speak to a young man and can also speak to a 40 year old man who is happily married? To me, if it does all of those three things, then there's something really special about it. There's something deeper than just saying it's about relationships or it's about coming of age. It's about really connecting deeply to the human condition at all ages, and that to me is a very exciting thing to explore. So those are all the reasons why I am excited about 'Jagged Little Pill'. Alanis is going to be very involved. She's involved in every stop of the way in choosing the writers, choosing the creative team – she's not writing it but she's going to be working on the narrative with the writer – she is not going to star in it. It doesn't mean that the door may not be open to her, much like Billie Joe came in and eventually came in and did one of the roles for 'American Idiot' – she's a very talented actress - perhaps one day she will do that. I don't want to suggest that the door is closed but we're not building the play for her to be in. It is also not the Alanis Morissette story. While it will obviously have biographical elements, it is not a thinly veiled biography of Alanis and she's also going to write some new material for it. It's going to be all of the songs from 'Jagged Little Pill', a handful of songs from the rest of her body of work and, equally exciting, she's going to write new material so for a writer – if they have to get from point A to point B through a song and there isn't a natural song to do it, rather than forcing the square peg into the round hole, Alanis will write a new song. PB: Thank you.
Picture Gallery:-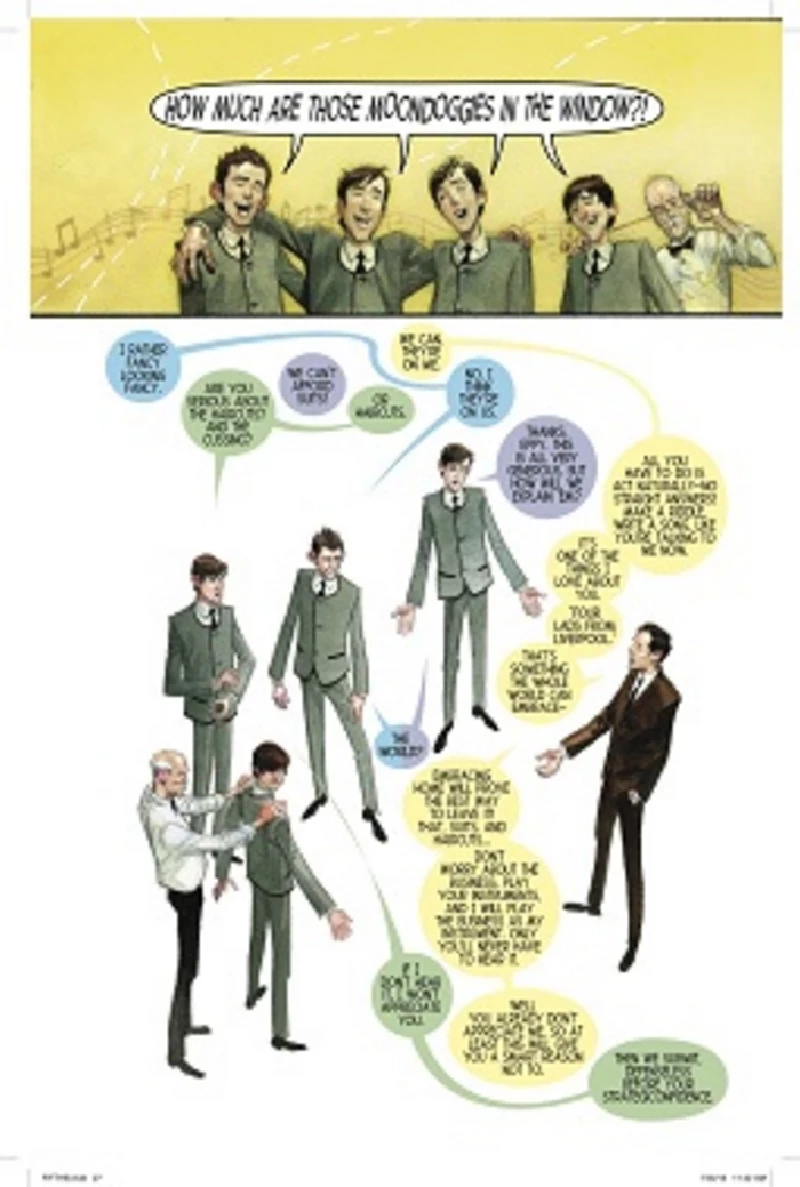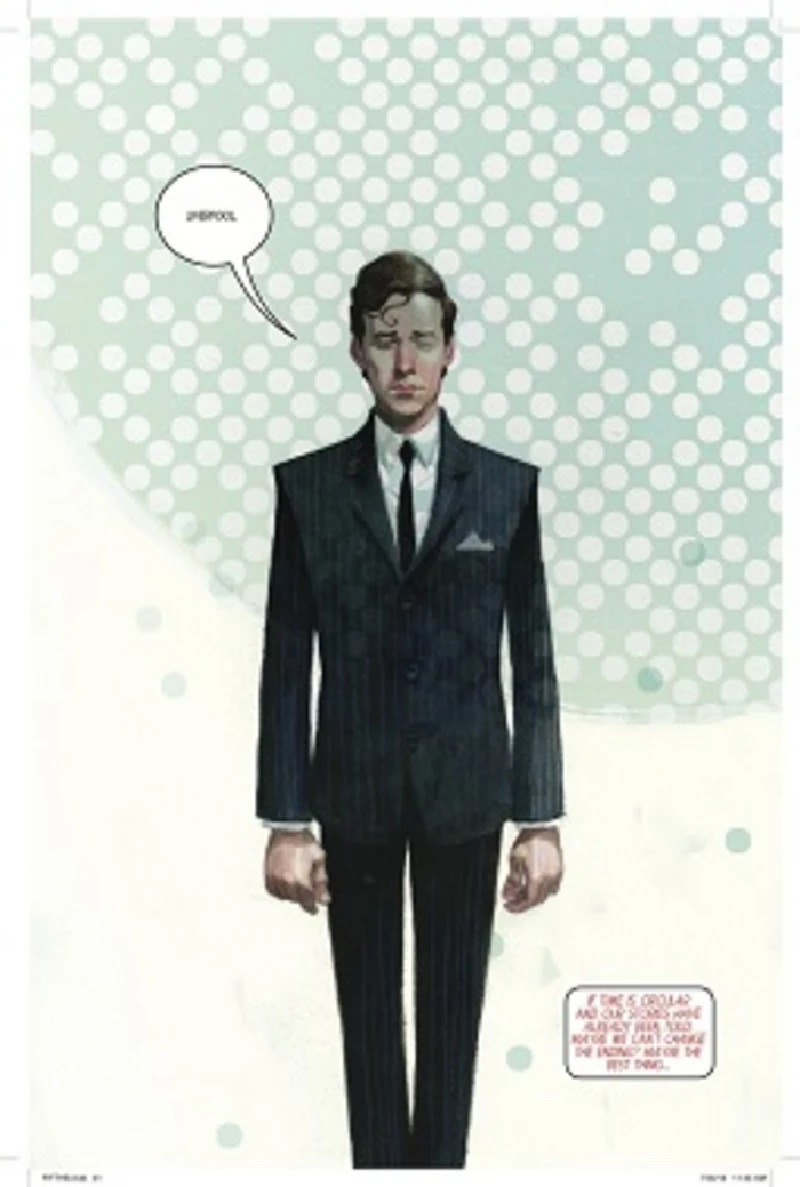 interviews
---
Interview Part 1 (2014)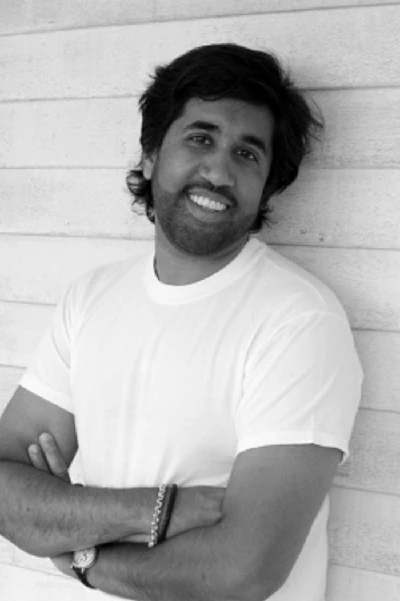 In the first part of this two part interview, Vivek Tiwary talks to Lisa Torem about the writing of his graphic novel 'The Fifth Beatle', which is about Brian Epstein...
Pennyblackmusic Regular Contributors
---