---
Gregg Allman
-

Sound Board, Detroit, 23/10/2013
published: 6 / 11 / 2013
---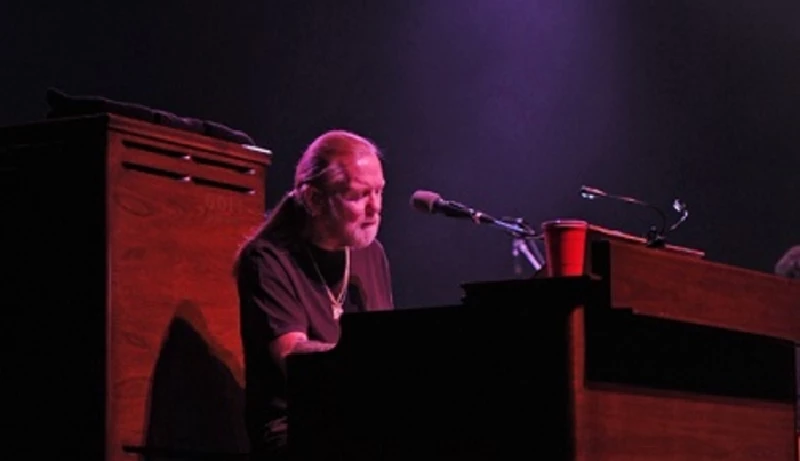 intro
Carl Bookstein watches Allman Brothers Band and Southern Rock legend play an inspiring and intimate gig at the Sound Board in Detroit
American Southern Rock legend, Gregg Allman, playing the Sound Board venue at Motor City Casino in Detroit, made for an inspired night of music - one to remember. Allman, lead vocalist for the Allman Brothers Band, is brother to deceased guitar virtuoso and band co-founder Duane Allman. This night's casino housed venue is not exactly charming, but nevertheless intimate and acoustically sound. A folk blues guitarist from Ann Arbor, Michigan named Laith Al-Saadi opens the show. Capably picking acoustic guitar, he plays music he recently wrote in New Orleans as well as a heartfelt cover of 'Ophelia' by The Band. Gregg Allman hits the stage to a welcome audience reception. Allman, part of a seven piece band, starts the evening off with a rousing version of 'Statesboro Blues', with Allman jamming on Hammond Organ. Seemingly fully recovered from a liver transplant three years ago, Allman is in fine strong voice. He is accompanied by a tight band, featuring great lead guitar work and a wailing saxophone. Allman's sweet blues soaked voice fully blesses the hit 'I'm No Angel' into 'Queen of Hearts' from his brilliant early 1970's solo album 'Laid Back'. "Tell me where to start," he sings with a deep, rich and powerful vocal. From there, Allman goes into a pure blues 'I Can't Be Satisfied' from his most recent solo outing 'Low Country Blues'. There is also a fine treatment of 'These Days', the Jackson Browne staple that Allman played so well on the 'Laid Back' album. Allman's song selection on this night is excellent, including 'Ain't Wastin' Time No More' from the Allman Brothers' classic 'Eat a Peach' double album, that explodes into a full on jam, with accents on both the dual keyboardists and dual percussionists. A Warren Haynes-penned romp with stinging lead guitar is followed by a taste of old doo wop style rock and roll with Allman singing so well "I found a love…" The vintage blues rock number 'One Way Out' witnesses Allman on guitar, standing front and centre. A soul soothing, sweet 'Melissa' is a welcome treat: "Crossroads seem to come and go." 'Midnight Rider' with Allman on acoustic guitar is executed perfectly, the band playing well and true behind him: "I'm beyond the point of caring… Not going to let them catch the midnight rider." A tremendous 'Whipping Post' is the finale, with Allman singing the soul stirring cry: "Good lord, I feel like I'm dying." Thankfully, an apparently now healthy Gregg Allman is living on.
Band Links:-
https://www.facebook.com/GreggAllman/
http://greggallman.com/
Picture Gallery:-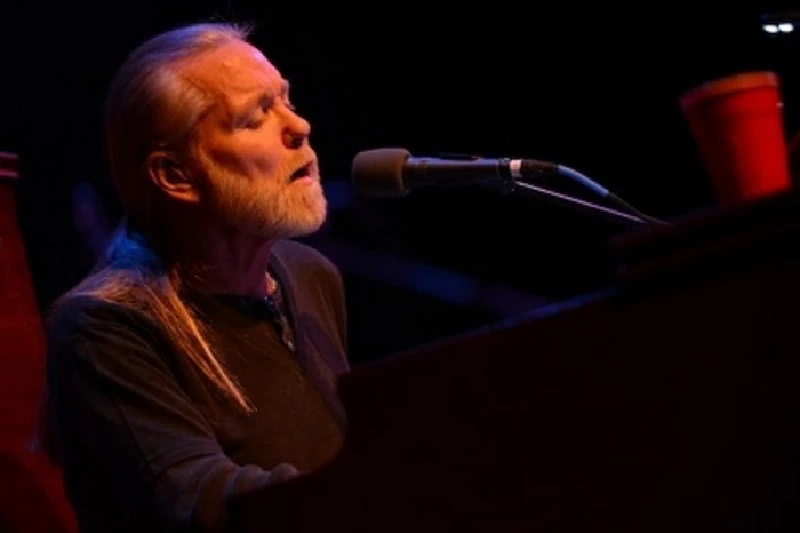 profiles
---
1947-2017 (2017)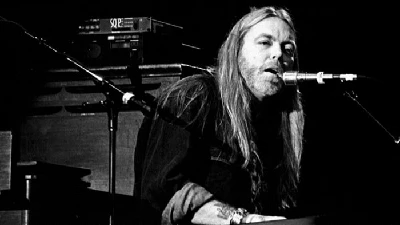 Carl Bookstein pays tribute to Gregg Allman of the Southern Rock band the Allman Brothers, who died in May at the age of 69.
Pennyblackmusic Regular Contributors
---