---
published: 3 / 10 / 2013
---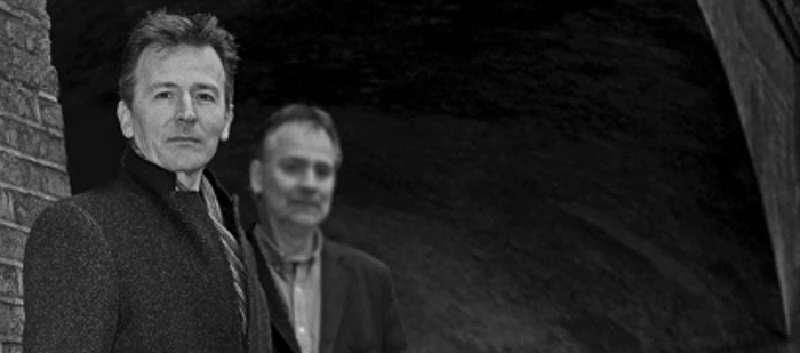 intro
Fiona Hutchings speaks to Madness drummer Woody Woodgate about his new band the Magic Brothers which he has formed with his brother Nick, and their 70's pop-influenced debut album 'The Magic Line'
For over thirty years now, Daniel 'Woody' Woodgate has been best known as the drummer and one seventh of the eternal nutty boys Madness. What is less well known is that Woody has been making music with his younger brother Nick for even longer. 'The Magic Line' is their first album together and features Nick on lead vocals. The Magic Brothers is a very personal project. Nick, often referred to by Woody as the "quiet genius" of the two, suffered mental health problems through his teens and twenties and was sectioned under the mental health act age 27, spending a month in an acute mental hospital ward and eventually being diagnosed with schizophrenia. This has led to the Magic Brothers' recent collaboration with the UK charity Rethink Mental Illness for whom Woody also acts as an ambassador alongside Dame Judi Dench and Alastair Campbell. Paul Jenkins, CEO of Rethink Mental Illness said, "We are thrilled to have Woody and Nick's support. They have been through some tough times together and come out the other side, showing that there is hope for people with severe mental illness. Clearly, this is an issue Woody is passionate about, which will make him an excellent ambassador." The Magic Brothers will also be donating some of the albums profits to Rethink. Undoubtedly born from some difficult and traumatic experiences, 'The Magic Line' is a triumph balancing ska and psychedelic guitars and honest reflection with positive and life affirming lyrics. The album counts us in with a 1-2-3. 'Always Be With You' is melodic and uplifting as Nick muses that no matter what goes wrong in the rest of the world he will always be with you. Taken in the context of his own personal battles with schizophrenia, it is a song of hope. 'Downtown' tempers pounding drums with joyful brass and vocals that sound like they are being sung down a megaphone. The debut single 'You Don't Have to Hide Your Love Away' wouldn't be out of place on the next Madness album. There is that undeniable nutty flavour from the tempo, to the beautiful string arrangement. Madness guitarist Chris Foreman has joked that Woody and Nick basically wrote the latest Madness album, so some cross over is only to be expected. 'The River' has heavy but soulful guitar that mirrors the contemplative and downbeat lyrics, and 'Sunshine' cements that family feel by featuring Woody's daughter Mary on backing vocals. 'Tysea Hill' has an almost psychedelic, unearthly air that is hard to pin down. 'Welcome to the World' bursts with ska beats, and 'They Tell You' is exuberant and joyful. Both Woody and Nick make no secret of their love of the 70's. The influence of ELO is evident on 'Smile', and 'Magic Brothers Pt 2' also has a strong 70's vibe. 'Frank' was apparently inspired by a chance meeting between Nick and an old man at a Romford bus stop. 'The Magic Line' is a beautiful instrumental with snatches of samples, painting pictures with sounds. It is a suitably unhurried and uninhibited end to a very classy album. Pennyblackmusic caught up with Woody to find out more about working with his brother. PB: Both you and Nick have written songs for Madness in the past. What prompted you to form the Magic Brothers now? WW: Well, what happened was a couple of years ago Nick sent me a song. He has been sending me songs for years and they were particularly good, but they also frustrated the hell out me. There was just something about them that made me think, "Oh, you need to go here, you need to go there, you need to stop waffling around at the beginning." So I told him and he'd make the changes, but they weren't right and I said, "Hold on, this is ridiculous." I asked him, "What software are you using?' He told me, I went out and bought it and then when he sent me a project I was able to finish it basically how I wanted it done. I used to send him the files back again. Nick thought this was great. Then he would change a bit more, and I used to say, "Send me the lyrics" because I wasn't keen on the lyrics. It began to be a really good relationship between us. We were on the phone virtually every day, writing songs, sending stuff backwards and forwards and discussing notes and chords. Before we knew it, we had an album's worth of stuff and it was during that time that we thought, "We have got some demos here, so what shall we do with them?" We made the decision to go in to the studio and record them for real. I thought, "Hang on, this is a really good body of work here." We got an old mate of Nick's who happened to have played with Stevie Winwood, Soul II Soul and Ian Dury. His name is Mike MacAvoy, so he came along. He has been a mate of my brother's forever, and since they were at school. They get on like a house on fire, so that was really nice. It just made the whole process really lovely. Then of course I went, "It really needs some brass," so I got Mike Kearsley from what they call the Brass Monkeys. They'd played with Madness. Mike happens to be a string arranger and a woodwind arranger, so he heard the strings that I'd done, the woodwind I'd programmed, and he said, "Woody, that's great, but why don't you get a quartet?" It grew like that. I asked Simon Hale, who is just an amazing pianist. I never thought I'd get him in a million years because he is so busy. I mean, blimey, he was just doing Carnegie Hall a couple of months ago. I knew him from his association with Madness, and he is a string arranger as well. So, I got him on board, and all of a sudden I've got this really brilliant album. I'm an engineer in my spare time, so I am always mixing and I have all the equipment at home. So, we had this album, and then it was like it just grew from there. A close mate said, "I can do you a website." So, I went to see my accountant because I'd spent quite a bit of money, and he said, "Woody, you might as well set yourself up as a record company. You sound like a record company." It all sounds very innocent and it is! All of a sudden, I've got a record label and a website. I'm flogging the album and talking to lovely press and journalists. It's all good stuff! PB: Your daughter Mary features on the album too. WW: Yeah, that's right. Mary has just got in to the Brit School, so she's a very arty type person. She reluctantly sang on one of the songs called 'Sunshine' with her mum. I got her to do a little voice over at the end of 'The Magic Line'. I said to her, "Look, this is all about a long journey and all I want you to do is go "We're here" all enthusiastically. She went, "Dad, do I have too?" Then all I got from her was "We're here" really sort of monotone and teenage voice. But you know what? It fits perfectly! What's lovely is during the process of writing and recording the album, I was able to say to Siobhan my wife, who has got a beautiful voice, "You know I can hear some harmonies here if you fancy putting them on," and she did. She is just so natural. She baked up a lot of Nick's vocals because Nick has got a cranky old voice. I think his voice is like marmite. You either like it or you don't, and it is definitely improved with Siobhan's voice. They blend well together. You can hear her on a lot of songs just tucked in underneath. It's done quite deliberately just to sweeten Nick's voice a little bit. PB: You are an ambassador for Rethink. What you hope to achieve and bring to the role? WW: The main reason for going there was wanting to raise awareness of Nick's condition. Nick has had schizophrenia since his teenage years, and it has got progressively worse. We have been through hell with him and he has been through hell too. When he was finally diagnosed in his late twenties, life became so much better because he was able to get on medication and get his life together. But he still has episodes and he still hears voices occasionally when he is stressed. But throughout this difficult process Nick has said, "Look I don't want to hide I've got this illness." In this world it is very easy to gloss over it. You don't want to talk about it. It's not 'cool' or the 'right' thing to say. You've got a mental illness. Well, Nick thinks completely the opposite. He feels much more comfortable when people know he's got schizophrenia because he is aware that he gets a bit twitchy or doesn't quite look right at times. He wants to get across that schizophrenics aren't axe-wielding lunatics or going to do something really stupid. He is more a danger to himself than anyone else. Most schizophrenics we both know wouldn't harm a fly, but he gets messages to kill himself which is really not good and those are the times he really struggles. He talks about "the other side," and says "the other side are giving messages and I'm not very well at the moment." So, this happens occasionally and it is something we have learnt to live with over the years. Rethink brings attention and awareness to people. They break down these taboos. Nick is a lovely, lovely, intelligent, witty bloke. When I talk to him, he's really makes me roar with laughter. He's got a great sense of humour about his illness, and all of these things we'd like to get across to the world. We want to get rid of the stigma it involves. PB: Yeah, I thought that the album had a really hopeful vibe throughout. Was that important and intentional? WW: Well, only in that is Nick. He's got a habit of writing silly love songs, and he's a big softy really. He's just a lovely bloke and it comes out in the music. Also, the connection that we have is very strong I think. If you ever get the chance to go on to the Rethink website (www.rethink.org), there is a little film of us two jabbering away, and that sums us up and also comes across in the music. Nick is all into love basically, and that's where he comes from and all his songs too (Laughs). It is a bit of a struggle at time because he writes this stuff, and I'm thinking there isn't a lot of depth there! But he has the ability to come up with some really cracking lines that really inspire me. PB: There is a bit of a 70's sound in the album as well. A couple of tracks remind me a little of ELO and Supertramp. WW: Oh, good! Thank you, that's wonderful. PB: So that was intentional then? They are both bands that are quite underrated. WW: The thing is we didn't try to be anyone else but ourselves, but we are excited by and influenced by those artists. I love ELO. 'Mr Blue Sky' is fantastic, and I'm not ashamed to say it. And I love Supertramp. 'Dreamer' and songs like that were a part of my and Nick's upbringing. We grew up with those bands and are also fans of 10cc. They are seen as writing throw away pop songs, but they are actually very well crafted songs. We loved the 70's. It was when we grew up, when we were very close together and when we discovered music together. So, it's inevitable that it is going to come out I'm not there to make another Madness album, and I'm not there to be something I'm not, and that's the same for Nick. The one thing I can say it it's a very honest album. PB: I could recognise bits of Madness in a couple of songs, but at no point did it sound like a Madness record sung by somebody else. It did feel quite different. WW: Well, I have had thirty-four, almost thirty-five years in Madness and they are bound to rub off on me. I can't help it. I've got that innate pop sensibility about me. I'm like, "Don't bore us, cut to the chorus," and I like good structure in music. I play in a certain style. My drumming is in the style of Madness because I am Woody of Madness. I can't help it! So, it is going to come out. I've been a part of the arrangements of Madness for a very long time and more recently I have been involved in the string arrangements as well, so that's all going to come out there too. I hear brass parts, and I'm singing them to the brass guys! So, it is bound to be a bit Madness-like because it's got one seventh of Madness in it! PB: Are there any plans for any more Magic Brothers records or tours, especially as you now have a record label! WW: A record label, that is just me! Yes, well, I am sitting in front of my computer, and on that computer is the next Magic Brothers album. I've got it already written and ready to go. We've just got to go record the bloody thing. It sounds simple! We've got a whole new album of stuff. In fact we've probably got two or three albums worth. And of course we are handing over some to Madness to see how they like them, and the nice thing is that if they don't like them then we can do them. We've got so many songs because Nick is so prolific. He sends me a couple of songs every week! The good thing is that we are putting together a band as we speak. We might go into rehearsals in October or November or wait until a convenient time next year. I don't know. The important thing is that we have to be gentle with Nick because any amount of stress is not good for him. He might have an episode but he is really looking forward to playing live. He is like a big kid. He can't wait which is great. The good thing about all of this is that it's such good therapy for him, and he's got a direction in life and he feels really positive, which is really all that we can ask for. PB: Thank you.
Picture Gallery:-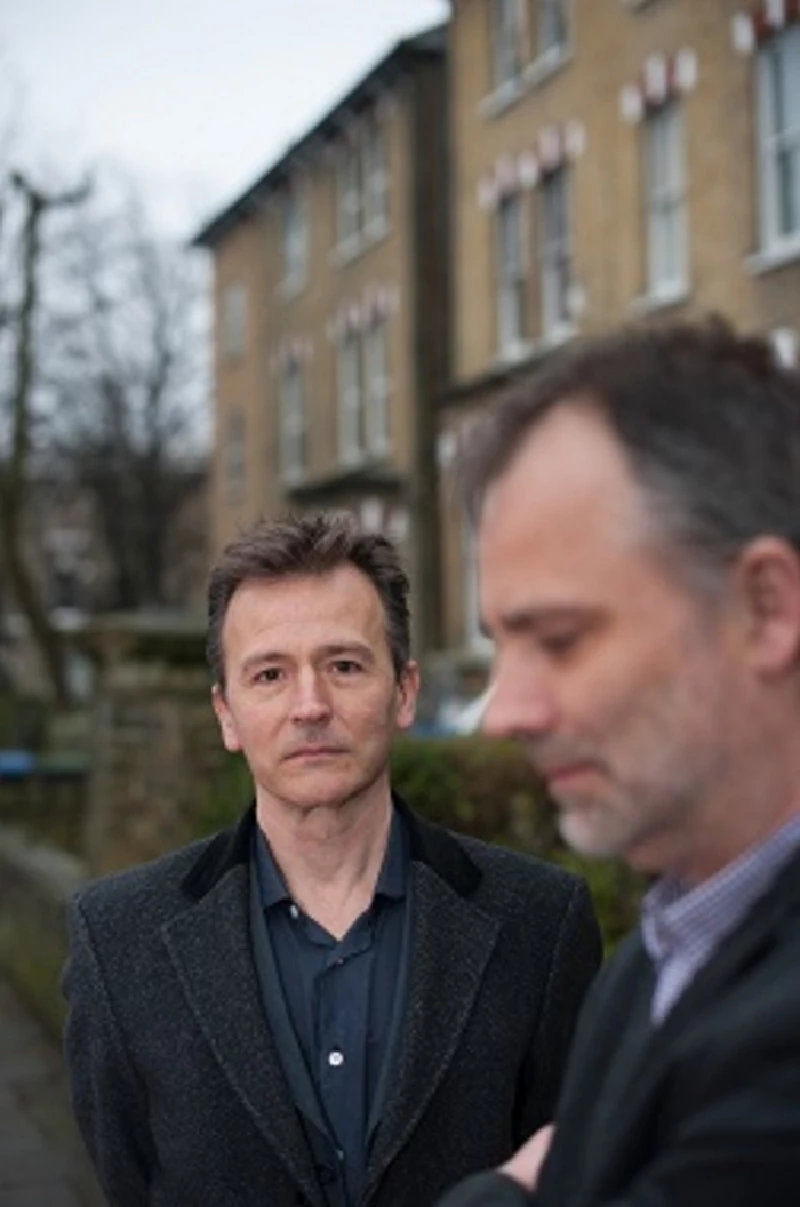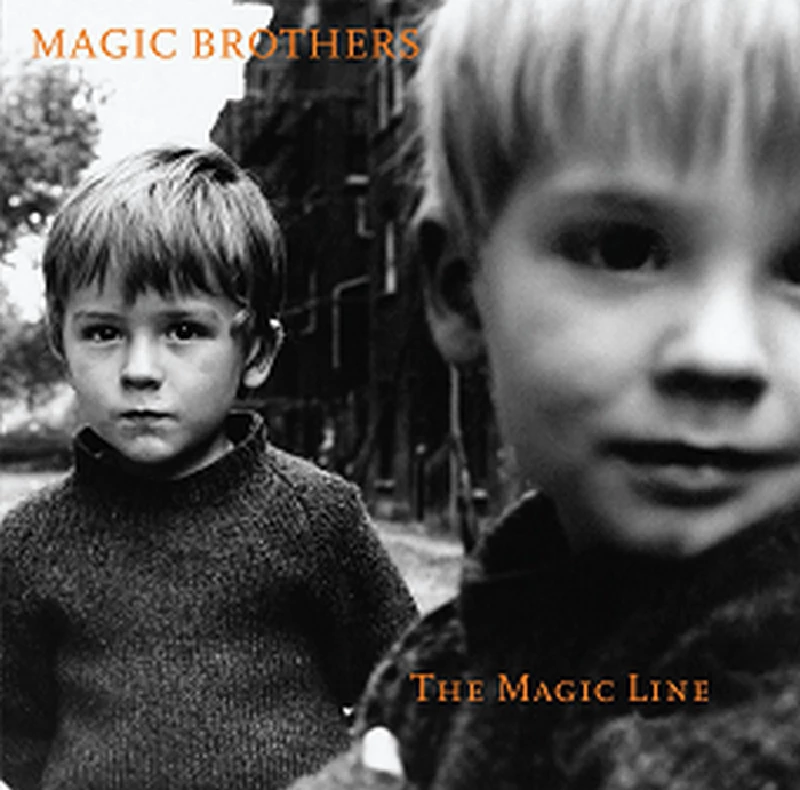 Visitor Comments:-
660

Posted By: joost, netherlands hilversum on 25 Oct 2013
I just bought the album (directly from the website) and it is really after just a few listens a very good album Big melodys big hooks superb!!!
---
Pennyblackmusic Regular Contributors
---