---
published: 16 / 8 / 2013
---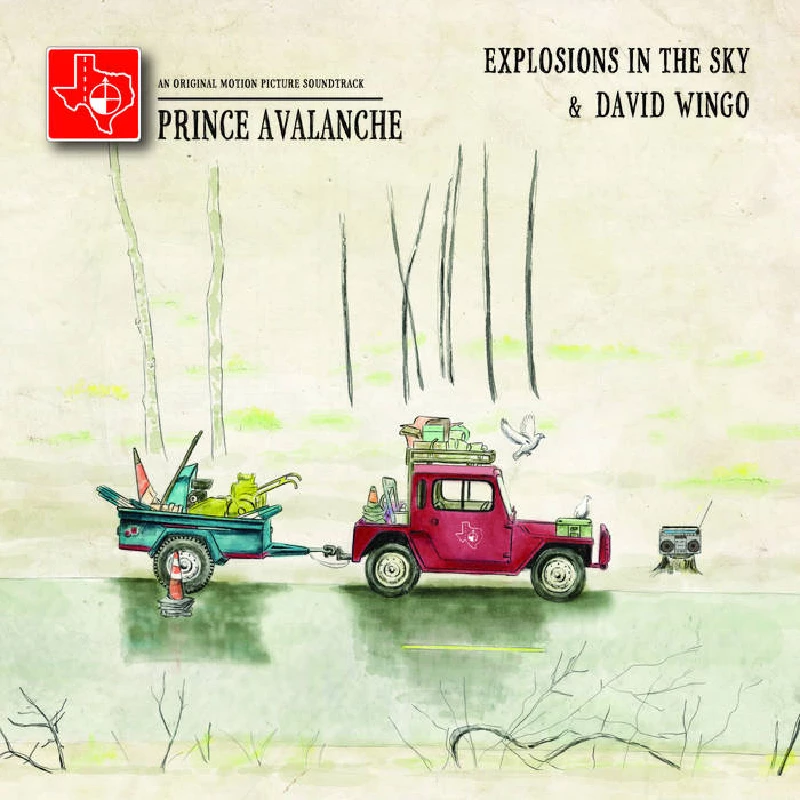 intro
Compelling soundtrack album from Texan instrumental/post rock band Explosions in the Sky and ex-Wooden Birds member and composer David Wingp
Soundtracks are a funny thing to review. They can sound strange out of context of the film that they were made for. Sometimes they're just chocked full of terrible popular bands in a bid to win over stupid people with no imagination, and sometimes they're chocked full of unknown bands to win over stuck up people. Sometimes one or two artists make the entire soundtrack, and this is what has happened here. The 'Prince Avalanche' soundtrack was entrusted to Texan instrumental/post rock band Explosions in the Sky with help from composer and ex-Wooden Birds member David Wingo. Regardless of how it ties in with the film, I can assure you that it works on its own. I'm not sure if it's meant to but it does. The material starts off sounding stripped back, relying more on piano and acoustic guitars, but gradually those large soundscapes that Explosions in the Sky are renowned for come through and gradually build up. The gentler moments help the music serve as it's meant to - after all it is backing music - but as the album progresses it's far more than that, and as such this body of work completely works on its own. The latter part of the album has moments that would have 65 Days of Static fans' ears pricking up and would certainly draw fans of the Explosions in the Sky in. It is an album that definitely leaves you craving for more.
Track Listing:-
1
Fires
2
Theme From Prince Avalanche
3
Dear Madison
4
Passing Time
5
Rain
6
Alone Time
7
Hello, Is This Your House?
8
Can't We Just Listen To The Silence
9
Wading
10
Dear Alvin
11
The Lines On The Road That Lead You Back Home
12
An Old Peasant Like Me
13
Join Me On My Avalanche
14
The Adventures Of Alvin And Lance
15
Send Off
Band Links:-
https://www.facebook.com/ExplosionsInTheSkyMusic
https://www.youtube.com/user/1Explosionsinthesky
https://twitter.com/eits
http://www.explosionsinthesky.com/
https://instagram.com/explosionsinthesky/
Label Links:-
http://temporaryresidence.com/
https://www.facebook.com/temporaryresidence
https://twitter.com/tempresltd
https://www.youtube.com/user/temporaryresidence
https://plus.google.com/+temporaryresidence
Pennyblackmusic Regular Contributors
---