---
Golden Orioles
-

Interview with Andy Elliot
published: 6 / 12 / 2012
---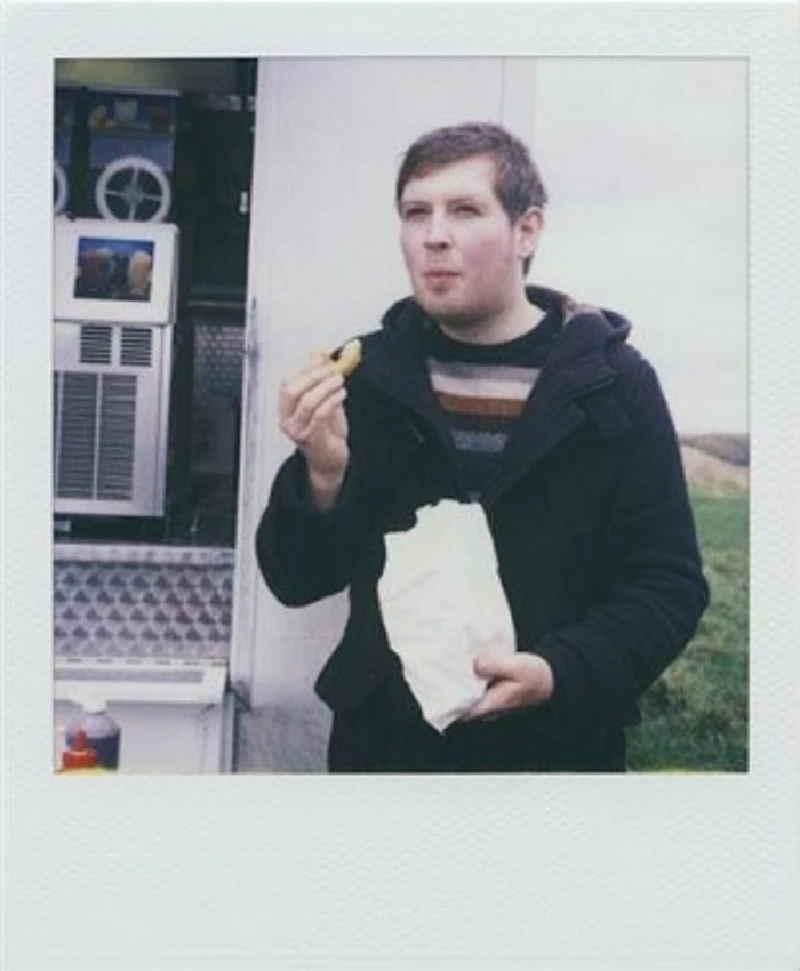 intro
Jamie Rowland talks to former Das Wanderlust front man and guitarist Andy Elliott about his two new musicial projects, Golden Orioles and Council Tax Band
I first met Andy Elliott early in 2006, when I interviewed the band Das Wanderlust in which he played guitar. They were playing a gig at Vibe Bar on London's Brick Lane; the four band members and I cramming into a small pub to record our chat. "Is that when Cajun Dance Party were – bizarrely - supporting us?!" It is nearly seven years later, and I've called Andy up to talk about his two new musical projects, Golden Orioles and Council Tax Band. I think back to that night in Brick Lane. "Yes, I think you're right." They've got all the money now!" Andy laughs. As well as being musically right up my street, Das Wanderlust was made up of some of the most open, friendly and funny people I had probably ever met, and it was such a pleasant experience that I stayed in touch with them over the years, catching up at gigs they were playing, running into them at music festivals and even meeting up to celebrate a birthday. Because they were my friends, it gave me an extra thrill in the following months as their band started to get a bit of buzz about them. "Even though the 'success' that we experienced was absolutely miniscule, it was still so much more than we were ever expecting," Andy remembers. "When we finished our first little demo EP, we sent it off to Radio 1 and other stations more as a laugh, just to see what happened, and we thought maybe, if we were lucky, someone might play it." And play it they did – the band started getting airplay on the BBC's Radio 1 and 6Music as well as Xfm, and Marc Riley made their single, 'The Orange Shop', number 1 in his 'singles of the year' countdown back in 2008. They did live sessions for all those stations too, and were profiled in 'The Guardian' as one of their 'Bands of the Day' – although rather oddly, the article was not particularly complimentary. What probably exposed them to more people than anything was being asked by Maximo Park to support them on their UK tour. "It was all really, really exciting through 2005 and 2006, up to early 2007 when we did the Maximo Park tour. 2006 we did the Maida Vale session [for Radio 1]. It was great and it really felt like it was going somewhere, even though we never intended it to". Elliott grew up in St Albans, his first experience of making music being the same as most of us: having to play the recorder in primary school. "I used to practice that fairly obsessively," he recalls. "But you can never really be good at playing the recorder." He moved onto piano lessons at the age of nine, being taught first by a "German lady" and later by a man "who was quite brilliantly named Jeremy Joy. Which is amongst the best names!" Andy's interest in music was still only periphery though. His exposure to music was limited to his dad's old tape albums – Eric Clapton, the Dire Straits and the Beach Boys (who he still professes to love). As he admits himself, "when you're thirteen you don't want to be indoors doing piano lessons, you want to be out doing things that you don't understand to girls". "And blowing things up," I offer. "Yes, and blowing up girls". "Which comes back in your twenties of course, if you're a very lonely person." Andy laughs and pauses to take a sip of his tea. Elliott, now thirty, has no need to blow up girls. While in the band, he started a relationship with the epicenter of all thing Das Wanderlust, lead singer and songwriter Laura Simmons. The two live together in Bedford, having previously been based in Teesside, and both are involved in Golden Orioles and Council Tax Band. The former of the two projects is just the two of them, working on a record-only project for which they already have enough material to make a double album. "Golden Orioles will be our weird, freak-out side-project where we can do whatever the hell we want, and, if we want a million overdubs and to do all kinds of really weird experimental stuff, we can do that. "The idea was that it's so much fun just experimenting in the studio that when you record songs like that, it's so hard to work out how you're going to play them live because you'd have to take shit-loads of people and equipment along on tour – and we'd never get paid enough to cover all the costs of doing that". Andy and Laura became tired of touring during their years in Das Wanderlust. Laura was the only consistent member of the band, which had several line-up changes in its lifetime. When I first met the band, they were a four-piece, made up of Simmons and Elliott, his then-girlfriend Natalie on bass and Ian on drums. "Ian left to get married and have kids, and be a proper adult." The former drummer remains a friend, Andy says, although that can't be said of all the band's former members. "We got a succession of other drummers through the door for various lengths of time. It never really settled down. Then we became a three-piece and I don't know if that ever really quite worked, and it just kind of fizzled out over two or three years. It was a very long, protracted death." Part of that death may have been due to the core members' changing tastes. As the band went on, their punk-influenced sound became more and more piano-led; softer and more subtle. "It didn't really work in the DIY punk venues that we were playing. They just wanted to get drunk and jump up and down. We decided Das Wanderlust isn't happening anymore." As moderate as Elliott describes the band's successes as being, it was a lot more than they ever expected, and he feels that the pressure to keep that interest in them affected the band's creativity, and the members forgot why they started making music in the first place: to have fun. "I think particularly I turned into a real arsehole and kind of made it not fun," he admits, adding that that the experience erased any desire to chase success in his new projects. "This might just be self-justification here, but you could argue that it's better to be a hobby musician than a career musician, because you do a career primarily as a means of making money, but you do a hobby because it's something you love doing, and it makes you happy. And that's got to be a much better reason to be in a band. "[Das Wanderlust] was really great, and I know I'm going to look back on it really fondly in a couple of years, but at the moment there is too much negative stuff associated with that name now, and too many people have stuck there penises in that pie for it to… you know…" Make a tasty snack? "Yeah exactly. It would just be too salty". Through all the positives and negatives, Andy sees Das Wanderlust as a learning experience - as he does all of his former bands. Having moved on from piano to saxophone and latterly guitar, he joined some older friends' band at the age of nineteen , although he is quick to admit they were "truly dreadful." He then moved to Manchester where he became saxophonist in the "small brass-section" belonging to the Von Rectumstein Coalition, "who were a kind of comedy-horror ska-punk band fronted by a guy doing a watered-down Beetlejuice impersonation. It was worse even than it sounds." He was kicked out soon after for "constantly telling them that they were shit." But even though he hated their music, Elliott sees it all as important experience. "You've got to have these abortions before you can give birth to a beautiful, bouncing child, haven't you?" he says. "I mean, most women will give birth to a variety of deformed, stillborn, slug-like creatures covered in a green gelatinous goop before they manage to give birth to a human child. It's not just a theory - that's science. And that's kind of how I see making music." Having birthed and ditched a few gelatinous slugs, Andy is hopeful the new projects will benefit from his past mistakes. As well as Golden Orioles, he and Simmons have started a live outfit called Council Tax Band, along with two Bedford musicians, and the couple hope both projects will see the light of day early next year. "We'll just stick to what we know works really well, which is letting people come to us to offer us gigs, rather than chasing them. [And] we're certainly not going to bother doing what we've done in the past, sending stuff out to record labels and stuff because you just don't need to anymore". His attitude to releasing music and being in a band is much more relaxed these days. Any new releases will probably go up on Bandcamp, rather than making CDs or records. "The most important thing is that it exists," he says. "I feel like I've really learned from Das Wanderlust, and this time around I'm just gonna stop worrying about what comes next and start appreciating what's happening right now." He pauses to consider what he just said. "That sounds very new age." It's a great concluding line, I tell him. I'll put it in at the end.
Picture Gallery:-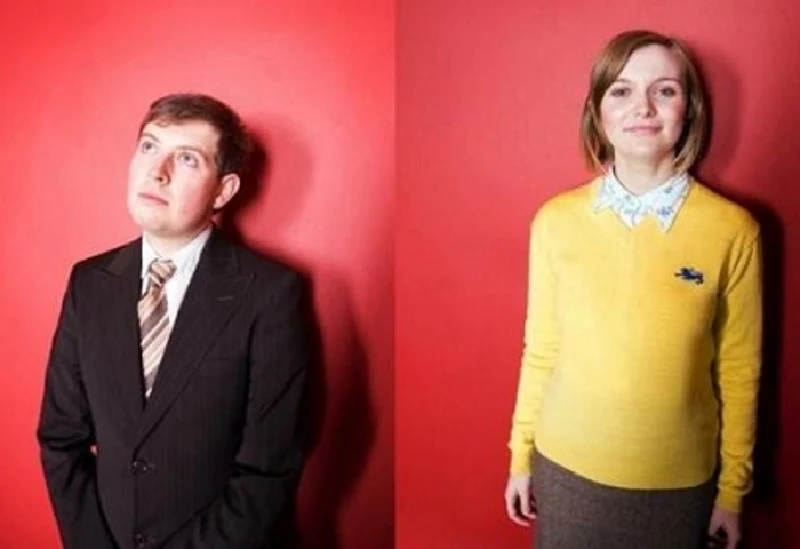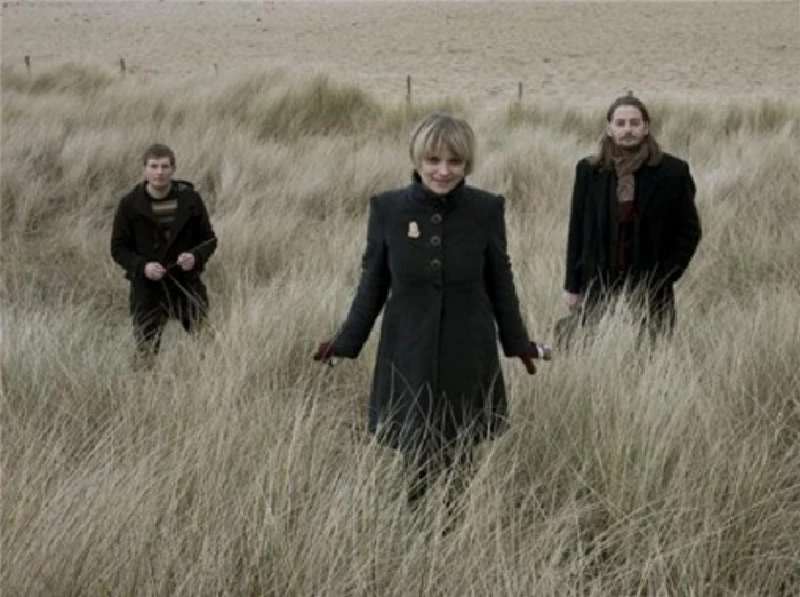 Visitor Comments:-
904

Posted By: Sholto Bonham, Llandovery on 22 Nov 2019
A bloke i went to school with had a copy of all their material and i thought it was absolutely hilarious, but have been completely unable to find anything about for a while, until now. So if there's anyone out there who know can get in touch with this Andy Elliott who may be able to get in touch with the band, i'd be very grateful that. sling me an email on sholtobonham@yahoo.com. CHeers s.
---
Pennyblackmusic Regular Contributors
---