---
published: 6 / 12 / 2012
---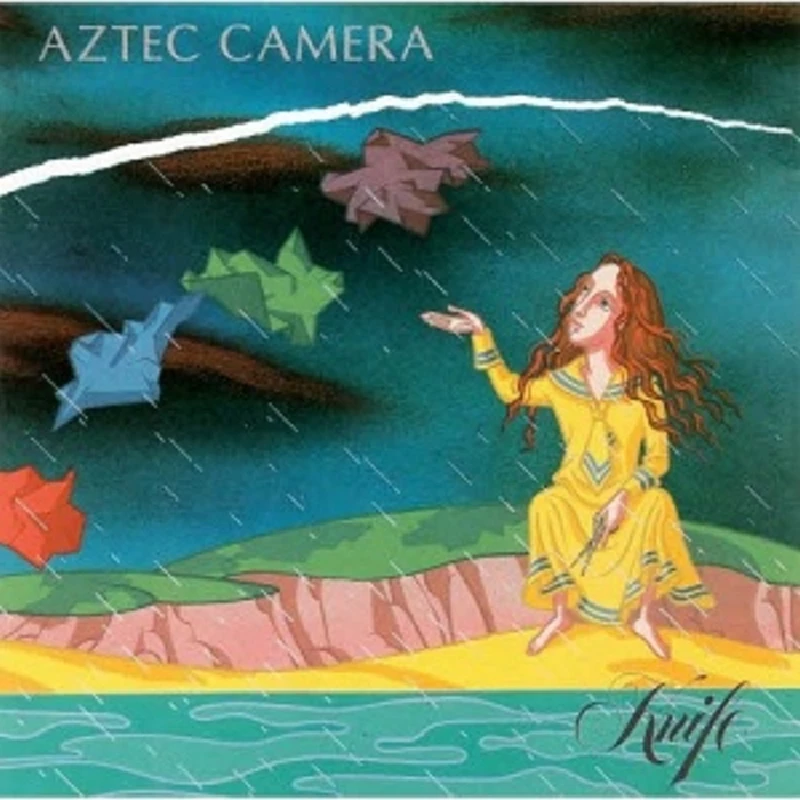 intro
Malcom Carter reflects upon Aztec Camera's 1984 second album 'Knife', which has recently been reissued in an expanded edition
Edsel Records (in conjunction with Rhino) have issued some attractive and interesting CDs over the last few years. In most cases the sound has been improved greatly over earlier CD issues, but it is in the presentation of these reissues that Edsel really shine. The recent casebound book reissues of Everything But The Girl's early albums were excellent, the digipaks of the Steve Miller Band's first five albums finally gave those classic albums the attention they deserve and the double CDs of Ian McCulloch's solo albums were a joy to hear again. Edsel have now given all six albums recorded by Aztec Camera the book-style treatment, and have not just added a host of bonus tracks to each album to capture B-sides and live songs but have released them at a more than reasonable price. Those casual fans who picked up Edsel's excellent two CD compilation 'Walk Out to Winter, The Best Of…' last year will no doubt want to check out this batch of complete albums now. It's no secret that, despite the band having on board some notable musicians during its lifetime (both Craig Gannon and Malcolm Ross passed through), Aztec Camera always came down to one person, Roddy Frame. Frame wrote the songs, played guitar and took lead vocals. He was also blessed with the boyish looks of a pop star - something that, it must be said, he never seemed to be aware of or use to his advantage. Aztec Camera got off to a flying start, their first single was issued on Scotland's Postcard label and they then moved to Rough Trade before being picked up by the major WEA. With Frame's obvious ability for seemingly knocking off gorgeous, catchy melodies in his sleep, his blend of pop and folk made the band a real indie favourite in the early 1980s. The first album, 'High Land, Hard Rain', issued in 1983, sold really well for an indie album, stalling just outside the official UK top twenty albums chart. 'Knife', its follow-up, was issued a year later and the band's major label debut. It surprised many to see that Mark Knopfler produced the album. Although Knopfler's band Dire Straits had yet to unleash 'Brothers In Arms', even at that time it appeared that, with Knopfler already part of rock's hierarchy, it was an odd choice of producer for Frame's indie band. Looking back now nearly three decades later, it appears that it was, in fact, an inspired move. Following up such a strong and distinctive debut like 'High Land…' so soon with a collection of songs that, while still retaining Frame's ear for a catchy melody and intriguing lyrics were wrapped in a slick and smooth production, alienated many early Aztec Camera fans. This new sound would obviously take some getting used to. The problem was that, with setting the standard so high with that first, instantly appealing album, it initially appeared that Frame and company had deserted some fans by releasing an album that needed a little more work and time on the part of the listener before it really sunk in and took effect. Listening to the original eight songs that made it onto 'Knife' after all these years reveals a few things; it is often forgotten that Roddy Frame was only twenty years young when he wrote and performed these songs. That someone so young could not only come up with unforgettable melodies time and again but couple those melodies with often obscure but captivating lyrics is a remarkable feat. Then there are Frame's vocal. On the singles that Aztec Camera were known for thus far ('Oblivious', 'Walk Out to Winter'), Frame was a proficient singer who could hold a tune, but didn't particularly stand out from the crowd. But take the nearly nine minute title cut on 'Knife'. Knopfler, maybe for the first time, illustrates just what a soulful little singer Frame is. The atmospheric production of this one song alone pushes Frame to turn in his most emotional vocal up to that date. The song is simply irresistible. There never was any doubt if songs as strong as those Frame writes would stand the test of time and the proof is here. Each song still sounds incredibly fresh, but more surprising is that Knopfler's 80's production has not dated half as badly as you might expect. All these years later and it still compliments Frame's songs, not overpowering or distracting from their beauty. Of the bonus tracks, the 7¨edit of 'All I Need is Everything¨ is just that, exactly as we remember hearing it on the radio. The remix of the same song though is a pointless addition. Here the song sounds weak and the 80's production sounds just like an 80's production. It's still a catchy song but annoyingly so in this remix. More welcome is the inclusion of B-side 'Jump', an acoustic take of the Van Halen song that worked so well back then and still does today. The last five songs on this extended reissue are live cuts taken from a show at the Dominion Theatre in London. Early singles, 'Mattress of Wire' and 'Walk Out to Winter', lose none of their indie charm in these live versions and show that the band could cut it live as well as on record. 'Knife' is a worthy addition to any Aztec Camera fans collection even if you already have a previous CD version. The upgraded sound, excellent package and bonus tracks, all at a bargain price, make it, like all the Edsel Aztec Camera reissues, an essential purchase. But for those yet to discover the work of Roddy Frame and Aztec Camera try the 'Walk Out to Winter' compilation, it includes Frame's still excellent later work, and his collaboration with Mick Jones from the Clash, 'Good Morning Britain', which we should all have at least one copy of.
Track Listing:-
Band Links:-
https://en.wikipedia.org/wiki/Aztec_Camera
Have a Listen:-
Picture Gallery:-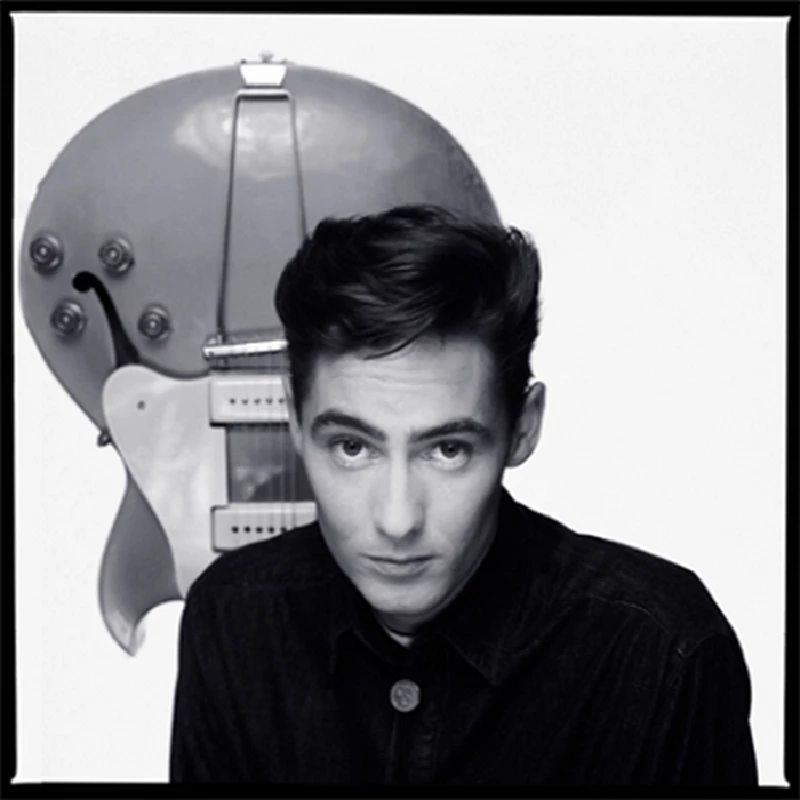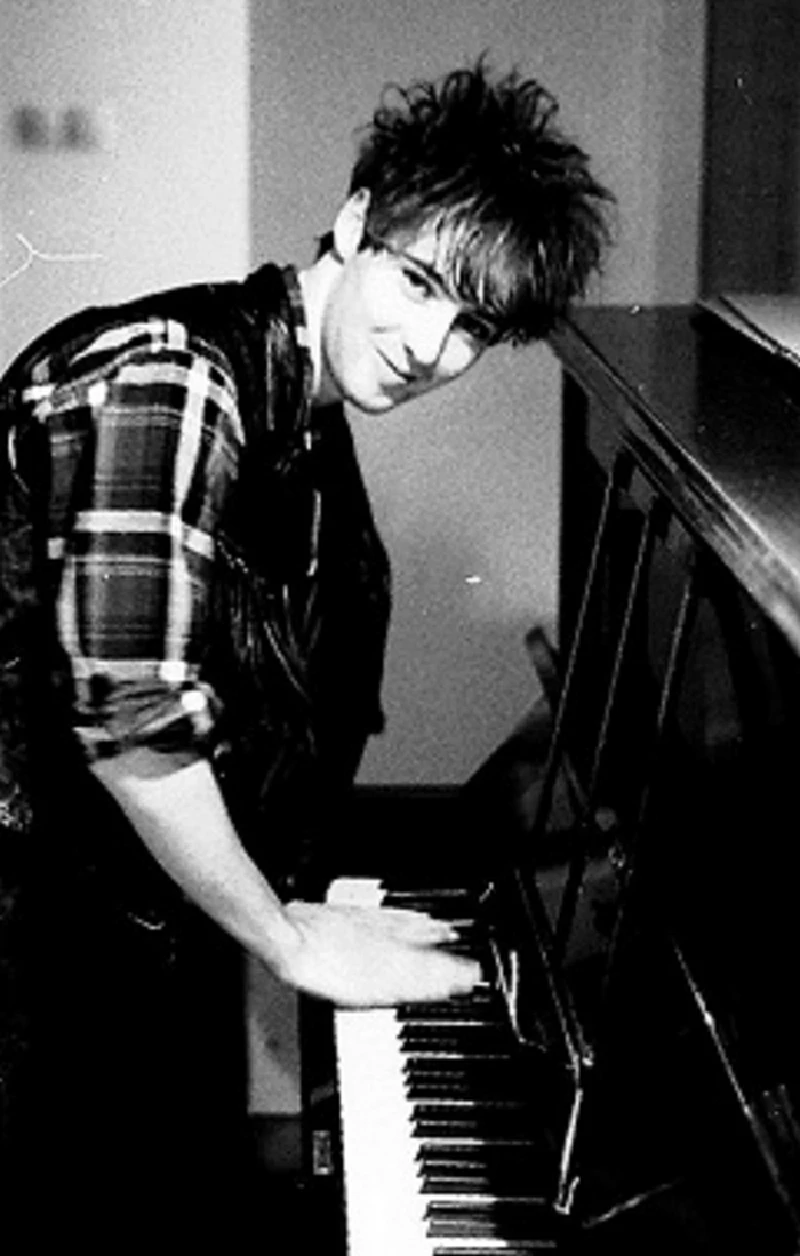 profiles
---
Profile (2021)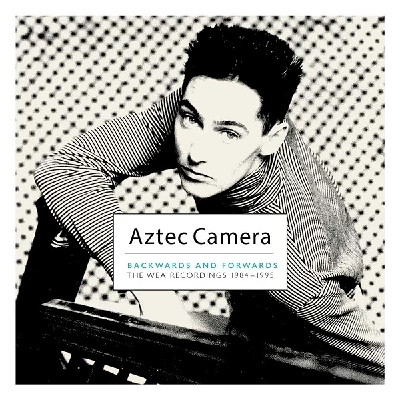 Aztec Camera's five albums for the WEA label are being compiled in a massive nine disc box set 'Backwards and Forwards', with four discs of extras! But even though he enjoys it, Tommy Gunnarsson misses their amazing debut album, 'High Land, Hard Rain'.
Pennyblackmusic Regular Contributors
---