---
Bird
-

Interview
published: 16 / 2 / 2012
---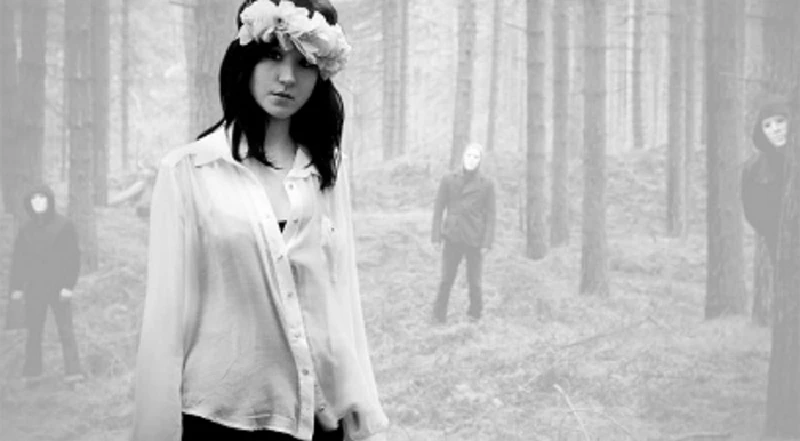 intro
Atmospheric folk band Bird have won a considerable following in their hometown of Liverpool and the support of BBC 6Music. Richard Lewis talks to lead singer and songwriter Adele Emmas
Formed by singer Adele Emmas as a vehicle for her songwriting, ethereal Liverpool folk band Bird have quickly amassed a sizeable audience in their home town in thrall to the band's compelling, atmospheric songs. Probably best described as 'folk', the band's intriguing sound, a melange of blues, contemporary classical music and the rawer end of the rock spectrum heard on debut EP 'Phantoms' achieves the feat of being both comfortably recognisable and gently unsettling at the same time. While the group's musical sensibilities are awash with gothic references, largely of the written and filmed kind rather than the musical, Adele is the polar opposite of the twilight, sepulchral themes evoked in her songs for an interview at Liverpool's Mello Mello Café. The first question then, what inspired the band name? "The mythology surrounding birds mostly," Adele explains, 'I'm a fan of Edgar Allen Poe and 'The Raven' fits into that too." In a case of life imitating art however, the moniker has become double-edged. "From the guys in the band and the majority of my friends, that is now my nickname, 'Eh, Bird!" Adele laughs. "It could sound kind of derogatory but I don't mind. It's like my stage name." This might come in useful at a future date as "Adele went and took my bloody name, how dare she!" the singer jokes. Citing Kate Bush, Leonard Cohen and Nick Drake, as the strongest influences on her songwriting, Adele also lists the Cocteau Twins as a major inspiration, traces of the swooping vocal theatrics of lead singer Liz Frazier detectable in her voice. The exquisitely arranged 'Tides' features a vocal that would have fitted easily onto 'The Kick Inside', the mysterious lyric a ringer for an early Kate Bush composition. The groundbreaking This Mortal Coil are also mentioned, the slow-burning melodies of the 1980's indie band redolent in the stately pace of Bird's songs. Moving outside the fields of popular music, Adele's wide-ranging listening habits also take in minimalist composers such as Steve Reich and Philip Glass. Contemporary classical composer Gorecki's 1977 landmark 'A Symphony of Sorrowful Songs' is described as a huge influence by the singer, the work based around simple harmonies and a solo female soprano voice. "I'm quite repetitive in my writing. It sticks in people's minds. I'll always write a hook and repeat that throughout," Adele states. This technique is demonstrated to wondrous effect on the title track of the EP which features an ominously circling acoustic guitar figure and backing vocals over which Adele incants a sinister, slightly nursery rhyme-esque lead vocal. Heightening the dark, vaguely discomforting atmosphere, 'The Witch Hunter' sounds as though it has been adapted from a 17th Century text, a song that could have been an offcut from the chilling 'The Witchfinder General'. Signed to Liverpool label Jack to Phono Records, 'Phantoms' was released in September last year and built on the band's excellent live reputation, the disc stunningly accomplished for a debut release. Recorded at band guitarist Keith Thompson's home in Waterloo, just north of Liverpool, the guitarist's skill as a producer shines through on the recordings' superbly arranged tracks. The fine details of acoustic guitars, percussion instruments and occasional violin shiniethrough brilliantly, giving ample room to showcase Adele's sunning voice and haunting, poetic lyrics. Bird fell into place as a band quickly, with little casting about for a sound or a direction largely due to Adele's clear vision of what she wanted her songs to sound like. An ephiphany of sorts led to the group's formation as the singer takes up the story. "It was leading up to my twenty-first birthday and I had written songs but I hadn't really done what I wanted to do. I thought obviously I'm still young but I should be doing this now,"Adele explains. 'I thought 'right that's it, lets do it'. I spent hours and hours every day in my bedroom recording demos on a little 4-track I'd saved up for. After I'd mixed and produced them all then put them all up on MySpace, I advertised for musicians online." Although scores of bands are formed via Musicians Wanted ads, many aspiring musicians take the (supposed) easier route of asking their friends onboard their musical endeavours. "I didn't really want to go about it that way," Adele says when asked if she considered doing this. "I think its better getting to know people first musically, before you join a band with them." While Adele is the principal driving force and songwriter behind the band's works, she is keen to emphasize how vital her bandmates' contributions are. "I'm really lucky and grateful to have the band I have,"Adele nods. Comprising of guitarist Keith Thompson, bassist Ste Parratt, and drummer Alexis Samata, the trio have succeeded in realising the singer's musical vision. While the other members all have a say in how the music is recorded, in photo shoots and onstage, the three are happy to remain slightly in the shadows of the pulchritudinous lead singer. Bird's visual side, including videos, photo shoots, artwork and the stage props, are all of Adele's devising. The largely monochrome images and videos released so far feature a beguiling combination of Victorian literature and magical realism akin to Angela Carter. Drawing from more esoteric sources, Adele lists 'Women Who Run With the Wolves' which deals with "the banshee side of women" as Adele describes it by writer Clarissa Pinkola Estés as a prime source of inspiration. The band's EP launch at Eric's in Liverpool saw the show turned into an "immersive gig experience" where the audience greeted by a fully realised stage set, not merely a few amps and a drumkit. "We want people to feel like they're being part of our little universe for forty-five minutes," Adele says. "I do suffer from nerves before I go onstage but that's got better over time. You come offstage and it's the biggest buzz in the world. Especially when people know your lyrics," she smiles. "The main reason I love writing songs is because I get to perform them live and get that excitement." An avowed 'film buff', Adele enthuses over classics such as Hitchcock's 'Notorious' and Nicholas Roeg's brilliant, bewildering 'Don't Look Now' as source material for lyrical concepts. Charles Lawton's cinematic masterpiece 'The Night of the Hunter' is also selected as a favourite. "The scene where the kids are travelling down the river, the spider cobwebs, hanging above them, it looks amazing," Adele marvels. This need to generate ideas for words Adele puts down to the lack of autobiographical detail in her songs. "I don't really take much from everyday life," the singer states. "I take from my own experiences slightly, but when I write it's usually to go to a different place, to be someone else, or from someone else's perspective. As though I'm in someone else's shoes." Having amassed a catalogue of "at least fourteen songs that I'd be happy to use" the band's new EP is due for release in March/April tie, to coincide with their debut UK tour. With the working title of 'My Love Sleeps with Lions', Adele is especially proud of the (possible) title track. "It's our most mainstream track," Adele says of the disc's lead track. "Not in a bad way, it sounds like an anthem really." As an avid fan of guitar bands and the bare-bones neo-blues of early PJ Harvey, the new record will change tack slightly from the largely acoustic, rural feel of the debut. "We've retained an ethereal, magical element we want to go for but we've rocked it up a bit as well," Adele says. "I didn't realize how folk influenced my music was until we started Bird," the singer ruminates. "Then I thought we do sound quite folky, which I never expected. I just don't like pop and all that…stuff," the singer says, grinning at her dislike of the genre. Somewhat surprisingly, despite her stunning multi-octave voice, able to flit between keening high notes and bluesy drawl almost instantly instantly, Adele is entirely self-taught and has had no formal training. "I went to a couple of singing lessons when I was younger and I didn't like the way they were training my voice to be, with all these crap cabaret songs,"Adele explains "I just thought 'I don't want to sound like that.'" This lack of formal training might go some way to explain the dazzling array of composers, writers and filmmakers the singer references and finds their way into the songwriter's work, transforming all the elements into something entirely of her own. The patronage of BBC 6Music, a steady stream of positive press and the band's first UK tour in March coupled with the new EP means many more will undoubtedly fall under Bird's mysterious spell before the year is out. http://birdofficial.co.uk/ The photographs that accompany this article were taken by Jennifer Pellegrini.
Band Links:-
https://www.facebook.com/IOLONE
http://sailtothe-moon.tumblr.com/
Picture Gallery:-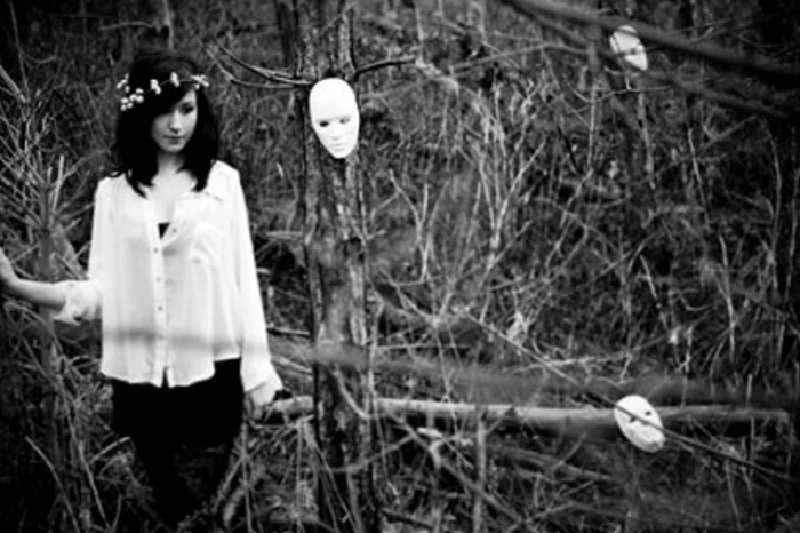 Visitor Comments:-
541

Posted By: adele, liverpool on 07 Mar 2012
Or maybe it's about the fact that the lead singer put in the hard work and wrote all of the songs herself, that's why she's at the forefront. This band is not about image whatsoever, image is not important to us in the slightest, it's about our music. So how dare you try and degrade us and our music with a comment like that.
---
539

Posted By: Myshkin, London on 06 Mar 2012
Oh how original, record label promotes band with attractive female singer by pushing her to the fore and the remaining male members are relegated to the background. As epitomised by that first publicity photo. Sex still sells, eh? I'm reminded of that Not the Nine O'Clock song that took the mickey out of that whole notion. I can't remember the exact quote but something about "if you like my tits, will you buy my greatest hits?".
---
live reviews
---
Kazimier, Liverpool, 23/5/2014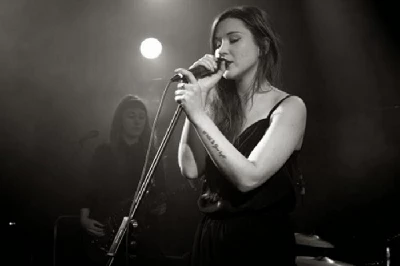 Harry Sherriff watches promising post-rockers Bird play their launch show to promote their four years-in-the-making debut album at the Kazimier in Liverpool
Pennyblackmusic Regular Contributors
---