---
Red Inspectors
-

Are We the Red Inspectors? Are We?
published: 28 / 1 / 2012
---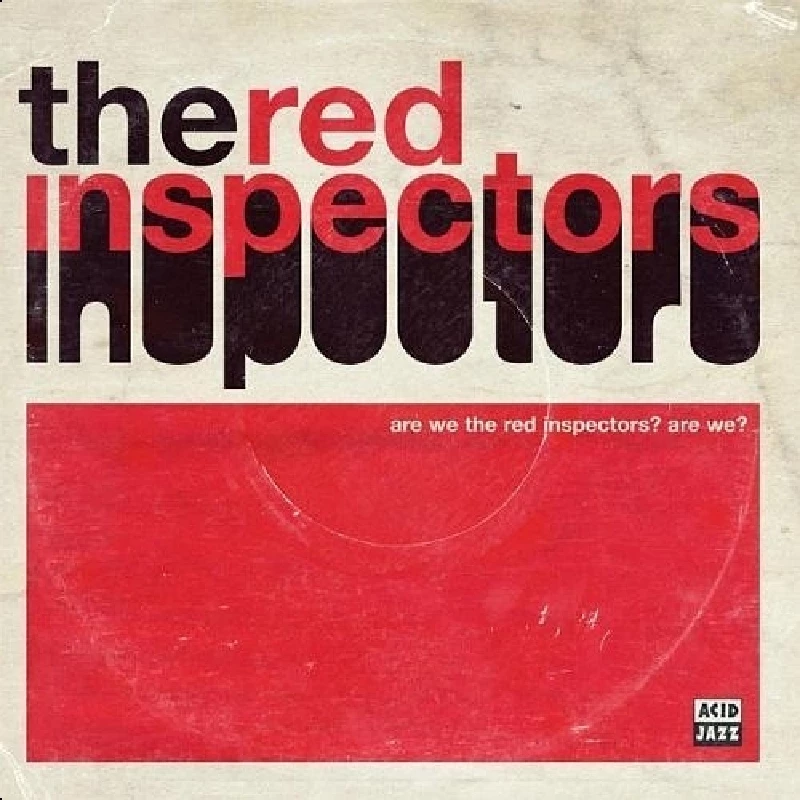 intro
Fine debut album from London-based band the Red Inspectors whose influences include 60's film soundtracks, funk, lounge and electronica
Well, this is a very fine release. The Red Inspectors' members have some very high and exclusive credentials and have worked alongside an assortment of acts including the Bluetones, Pimlico, Blur and the Modfather himself, the one and only Paul Weller. These chaps have their fingers on the pulse when it comes to interesting vibes. Each track on this debut album is unique and quirky. The Red Inspectors take a lot of their influence from cool 60's film soundtracks, but also have roots in Acid Jazz, the new funk eras of today, lounge, electronica and easy listening. 'He's a Menace' could be the introduction to a sixties spy series or film, while 'Red Mercury' could have been on the 'Shaft' soundtrack. 'Monochrome Sunrise', one of the vocal tracks on this largely instrumental record, could have had Dusty Springfield singing the lead on it, while 'Clutching At Straws' has that Indian Sitar funk groove which makes one think of Afghan coats, flares, bright coloured shirts and blouses. It really is worth taking a punt on this album. It has so much cheek and verve that it is both paints a big smile across the face and also stimulates the grey matter.
Track Listing:-
1
Spectrum Boy
2
The Kardomah
3
Grand Union Carnival
4
Into Morocco
5
He's A Menace
6
Red Mercury
7
Monochrome Sunrise
8
Clutching At Straws
9
13948 Overture
10
Frankenstein's Finger
11
I Am The Master Fly
12
The Apology Squad
Band Links:-
https://www.facebook.com/The-Red-Inspectors-292709274102808
http://theredinspectors.blogspot.co.uk/
https://theredinspectors.bandcamp.com/
https://twitter.com/redinspectors
Label Links:-
http://www.acidjazz.co.uk/
https://www.youtube.com/user/ACIDJAZZOFFICIAL
https://plus.google.com/+ACIDJAZZOFFICIAL
https://www.facebook.com/acidjazzrecords
https://twitter.com/ACIDJAZZRECS
https://www.instagram.com/acidjazzrecords/
Pennyblackmusic Regular Contributors
---