---
Darlene Love
-

The Sound of Love: The Very Best of Darlene Love
published: 9 / 11 / 2011
---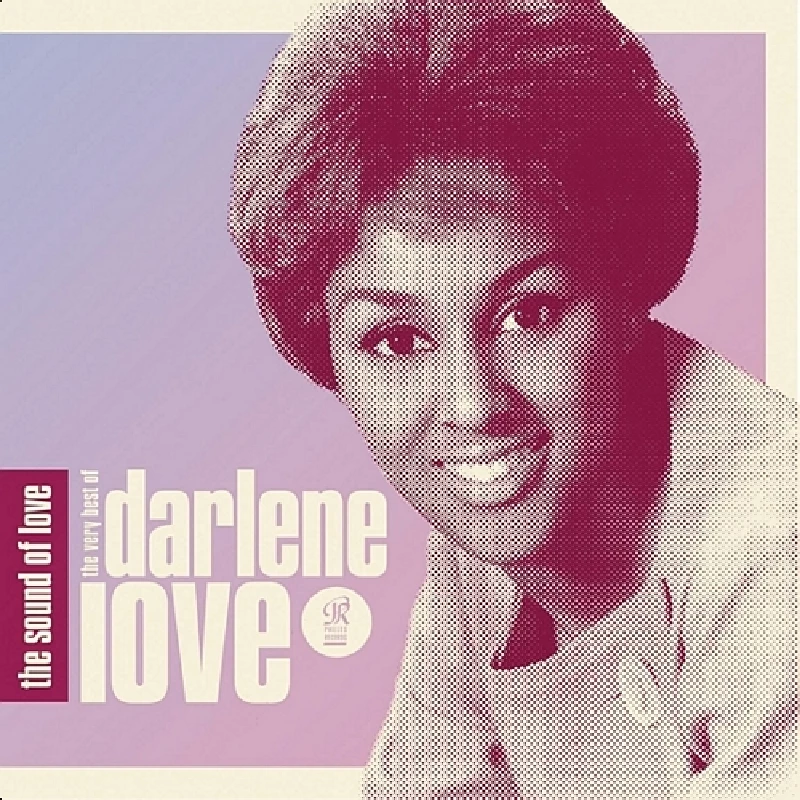 intro
First rate compilation of Darlene Love's hits from the 60's, some with Phil Spector, and both as a solo artist and also with acts such as the Blossoms and the Crystals
Since she was a teen, Darlene Wright, whose last name later became "Love", has performed in a variety of formats. She was one of the first, black female entertainers to appear on the American show, '"Shindig' and has also performed in musicals such as 'Hairspray' and 'Leader of the Pack'. Wonderful things have happened since then and are still on the horizon; Love received her 2011 induction into the Rock and Roll Hall of fame and will perform at Carnegie Hall this Christmas but plans are also in the works to honour her legacy with a film about her life. Her personal film career included four 'Lethal Weapon' movies, as 'Danny Glover's wife, and, of course, her main career has been recording and performing as a vocalist with the Blossoms, the Crystals, and Bob B. Soxx and The Blue Jeans, as a backing and lead vocalist with Phil Spector and beyond. But, though hairstyles and the politics of the times have changed drastically, what has never wavered has been Love's passion for expression. Her newest CD, 'The Sound of Love: The Very Best of Darlene Love', provides the listener with a spectacular range of songs which feature Love in many of her incarnations. Several tunes are sheer, delightful pop with soaring harmonies - I'm referring here to those fronted by Love and done with Bob B. Soxx and the Blue Jeans; 'My Heart Beat a Little Faster', 'Why do Lovers Break Each Other's Hearts?', and 'Not Too Young to Get Married.' The themes transport you back to your youth with the key messages clear, upfront and unmarred by special effects or overproduction. There are two on the CD recorded with the Crystals; 'He's a Rebel' and 'He's Sure the Boy I Love' – both riveting hits sung with zeal and abandon. 'No Other Love' opens the CD and it features the Blossoms with Eddie Beal's Orchestra. It is a rich arrangement shored up by bursts of brass. 'That's When The Tears Start' is a soulful ballad enhanced by the Blossoms' harmonious textures. The penultimate track, again done with the Blossoms, 'Good, Good Lovin' has the contagious hook and warmth that recalls many of Sam Cooke's arrangements. The real treat is hearing Love do her own thing. The rest of the 17 tunes feature the way she expresses a wide palette of emotions. Love makes us feel incredibly young, ready to take on the world and rejoiceful when she sings: 'Wait Til' My Bobby Gets Home' but she exhibits a quiet desperation in 'A Long Way To Be Happy.' 'Run Run Runaway' is totally singable. The last track contrasts the rest because there is a glorious Gospel feel to it. In her husky, but mellow voice, Love sings: "Lord, if you're a woman/ Listen to your sister…" In a recent Pennyblackmusic interview, Love asserted that the singer doesn't differentiate between secular and Gospel music and that appears to be the truth. Love pours herself wholeheartedly into her music, regardless of the intent, but my guess is that because she had deep Gospel roots – her father was a minister as were several of her brothers, and her initial days of singing were in the local church choir, this song hit a particularly, spiritual spot. In other words - she tears the roof off this track – and, by doing so, offers us an enviable glimpse into her spiritual nature and makes us ache for more.
Track Listing:-
1
No Other Love
2
He's A Rebel
3
My Heart Beat A Little Faster
4
He's Sure The Boy I Love
5
Why Do Lovers Break Each Others Hearts?
6
(Today I Met) The Boy I'm Gonna Marry
7
Not Too Young To Get Married
8
Wait 'til My Bobby Gets Home
9
Run Run Runaway
10
A Fine, Fine Boy
11
Strange Love
12
Stumble And Fall
13
(He's A) Quiet Guy
14
Long Way To Happy
15
That's When The Tears Start
16
Good, Good Lovin'
17
Lord, If You're A Woman
Band Links:-
http://darleneloveworld.com/newalbum/
https://en.wikipedia.org/wiki/Darlene_Love
https://www.facebook.com/darleneloveworld
Label Links:-
http://www.sonymusic.co.uk/
https://twitter.com/sonymusicsouth
https://www.facebook.com/SonyMusicSouth
https://www.youtube.com/user/essonymusic
https://instagram.com/sonymusic
https://plus.google.com/+sonymusic/posts
interviews
---
Interview (2015)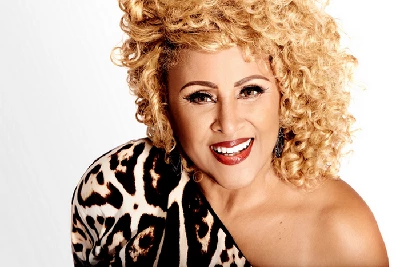 Lisa Torem speaks to 60's soul icon Darlene Love about 'Introducing Darlene Love', her new album produced by Steven Van Zandt, plans for filming her memoir and her forthcoming tour.
Interview (2011)
reviews
---
Introducing Darlene Love (2015)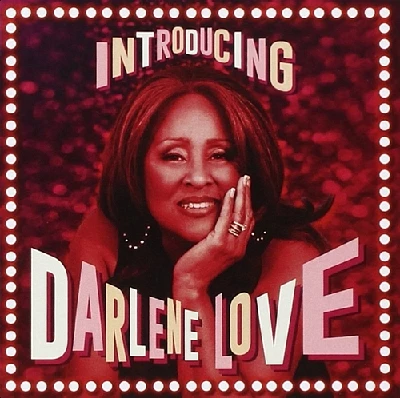 Versatile new album from 60's star Darlene Love which was produced by Steven Van Zandt and features fourteen high-energy tracks written by contemporary and classic songwriters
Pennyblackmusic Regular Contributors
---