---
published: 10 / 9 / 2011
---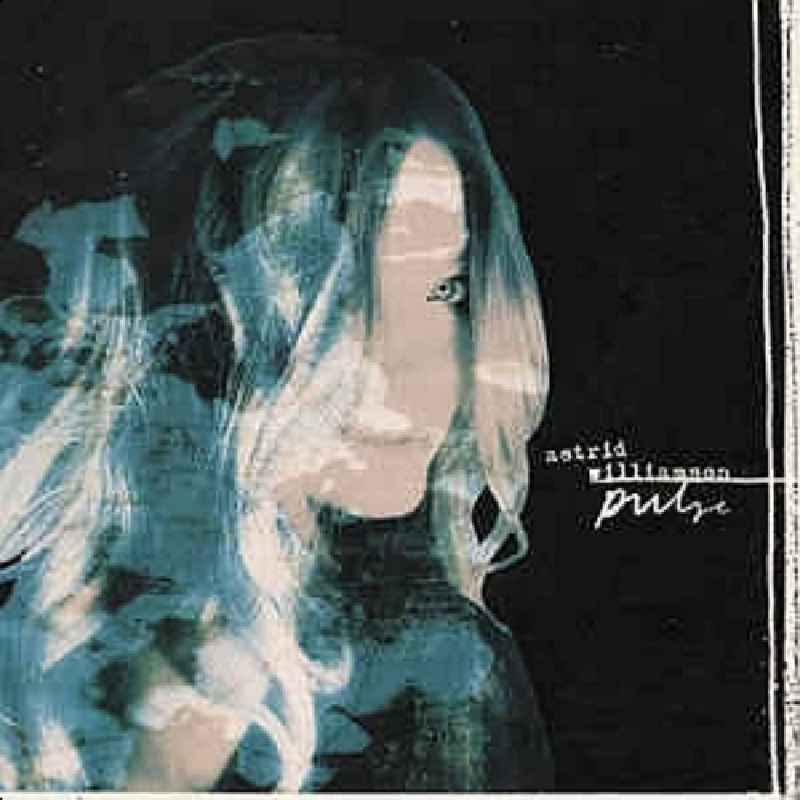 intro
Offbeat yet ultimately deeply moving fifth album from Scottish singer-songwriter and pianist Astrid Williamson, which finds her collaborating with ambient guitarist Leo Abrahams
Scottish singer/songwriter Astrid Williamson began her career in the 1990s when she co-formed Goya Dress. Members of that group, bassist Terry de Castro and Simon Pearson eventually aligned themselves with front man David Gedge (The Wedding Present) in Cinerama. The classically trained pianist then enjoyed a solo career, which resulted in four albums. After the release of 'Here Come the Vikings' in 2009, she acknowledged in a Pennyblackmusic interview that she had been experiencing many emotional highs and lows; the album was a cathartic one. Her new album is a far cry from that project in many ways. More recently, the Shetland artist caught up with ambient guitarist Leo Abrahams after she saw his performance at Brian Eno's Pure Scenius Project at the 2010 Brighton Fest. Their resultant collaboration 'Pulse' deviates from standard songwriting structure. The emphasis is more on singular moments and mood. Williamson's skill as a pianist are also quite prevalent. Several of the pianistic passages add gorgeous texture to her thoughts and epiphanies. Beginning with the understated 'Dance' it moves to 'Pour' in which Williamson's sultry chest voice, after a subtle and simply lovely piano introduction, embraces. The continued sentiment, "pour into my heart" awakens the senses. The arrangement deepens as backing vocals rise and a dissonant bass leads back to the beginning. More stimulating and other worldly is 'Underwater' in which the vocalist breathlessly establishes a covert universe – "Eyes are closing now underwater." The mood set is stark, yet gratifying. The bouncing, jubilant 'Cherry' charms, then morphs into some fatalistic, possibly dangerous terrain as we hear: "I wore a dress and it got torn/ Nothing seems the same." The ambiguity resolves as she sings the bright, folk/pop 'Miracle.' "With all my balance shifting…" whispers Williamson, in the strikingly moving 'Connected.' Her sense of wonder leaps out of this breathtaking composition. More tender still is the title song. 'Pulse' is gentle, yet cinematic. "When I was younger, feeling brave" she confides, before inviting us into her rubato world. 'Husk' is another confessional. "If I could plant a seed into your heart – but there's no shelter there or anywhere." The remarkable progression of 'Reservation' is both lilting and chilling. The closer 'Paperbacks' is memorable because Williamson's voice suddenly, wonderfully, serves up the blues. She also captures a mood that is both melancholy and whimsical. 'Pulse' is deeply moving, contemporary and telling. Astrid Williamson has pulled a rabbit out of a hat and graced us with her magic.
Track Listing:-
1
Dance
2
Pour
3
Underwater
4
Cherry
5
Miracle
6
Connected
7
Pulse
8
Husk
9
Reservation
10
Paperbacks
Label Links:-
http://www.indian.co.uk/
https://www.facebook.com/olirecords
https://twitter.com/olirecords
http://www.songkick.com/users/onelittleindian
https://www.youtube.com/user/onelittleindian
https://plus.google.com/+OneLittleIndianRecords
interviews
---
Interview (2009)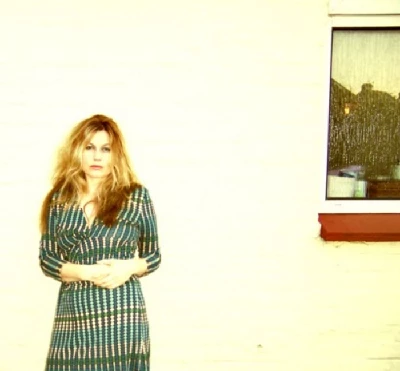 In our second interview with her, Shetlands-born singer-songwriter and former Goya Dress frontwoman Astrid Williamson talks to Lisa Torem about her risk-taking forthcoming fourth solo album, 'Here Come the Vikings' which incorporates together elements of electronica, folk and punk
reviews
---
Here Come the Vikings (2009)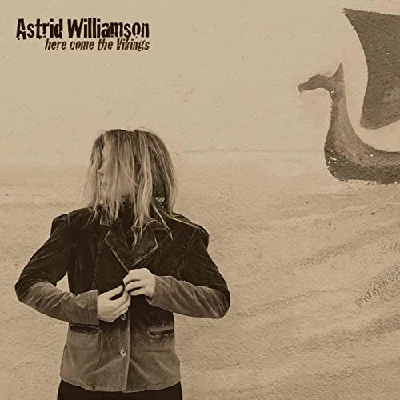 Eclectic fourth solo album from Shetland Isles-born and now Brighton-based singer-songwriter Astrid Williamson, which while remaining true to her folk roots, also finds her venturing inton the environs of torch song, soul and pop-rock.
Pennyblackmusic Regular Contributors
---