---
published: 8 / 7 / 2011
---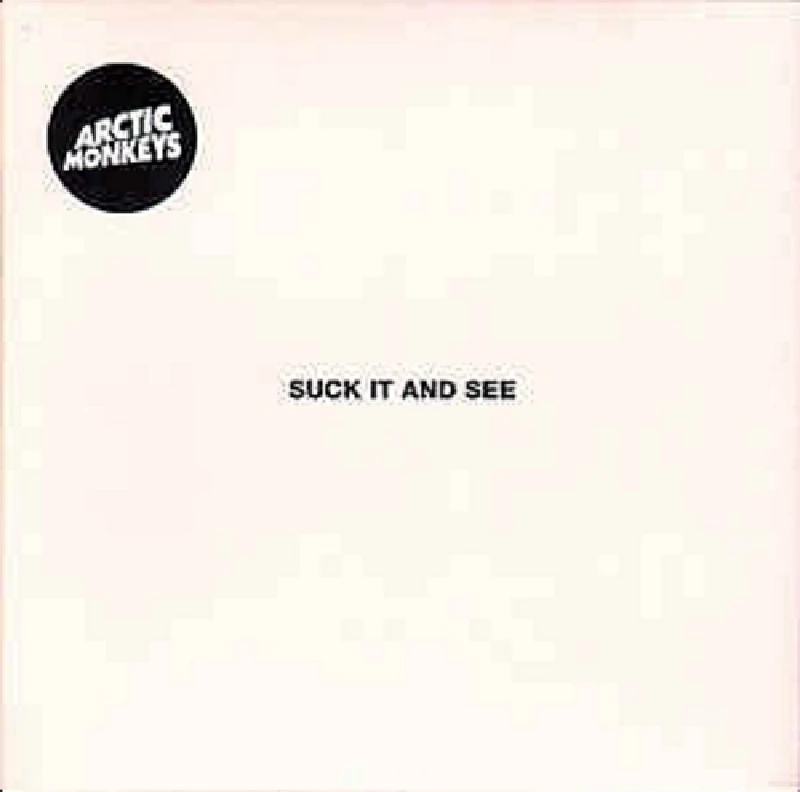 intro
Respectable, yet faintly uninspired retro pop on fourth album from the Arctic Monkeys
It was never a safe bet what the Arctics' next move would be after releasing 'Humbug'. Airless, dark and murky as a teenager's bedroom, the lights-off, curtains-drawn introspection of 'Humbug' successfully sheared the band of its lagged-up You Look Good... fan contingent. Freed of a chunk of their mainstream audience - and its expectations - they could have lurched off in any direction, but instead they crashed smack-bang into the Last Shadow Puppets. Alex Turner's 2008 bit-on-the-side project with Miles Kane was a love letter to chiming 60s pop and crooners such as the Walker Brothers, and so, for the most part, is #Suck It and See'. The retro sound and classic pop hooks of songs like 'Reckless Serenade' and 'Love Is A Laserquest' form the spine of the album, although the twangy, Duane Eddyish 'Don't Sit Down Cause I'll Move Your Chair', heads-down rocker 'Brick By Brick' and flamenco inflections of 'All My Own Stunts' ensure it backs away from being a pure pastiche. Lyrically, Turner has ditched the spit and sarcasm for the most part and morphed into a lovelorn crooner ("Be cruel to me/cause I'm a fool for you", anyone?), and because of this, the feeling remains that his time machine was set for somewhere around England's only World Cup victory when he wrote the bulk of the album. Back in 2006, when you were bawling 'Who's that scummy man…?' along with your mates at your local indie night, did you ever think you'd be picturing Alex Turner in a half-undone bow tie, coming over all late-era Sinatra? Exactly - so yes, Arctic Monkeys can still trip us up. But overall, 'Suck It and See' is a bit Aston Villa – perfectly respectable, but hovering around mid-table rather than pumping its fist at the top of the Premiership.
Track Listing:-
1
She's Thunderstorms
2
Black Treacle
3
Brick By Brick
4
The Hellcat Spangled Shalalala
5
Don't Sit Down 'Cause I've Moved Your Chair
6
Library Pictures
7
All My Own Stunts
8
Reckless Serenade
9
Piledriver Waltz
10
Love Is A Laserquest
11
Suck It And See
12
That's Where You're Wrong
Band Links:-
http://www.arcticmonkeys.com/
https://www.facebook.com/ArcticMonkeys
https://twitter.com/arcticmonkeys
Label Links:-
http://www.dominorecordco.com/
https://www.facebook.com/DominoRecordCo
https://twitter.com/DominoRecordCo
https://www.youtube.com/user/DominoRecords
https://plus.google.com/+DominoRecords
profiles
---
Profile (2017)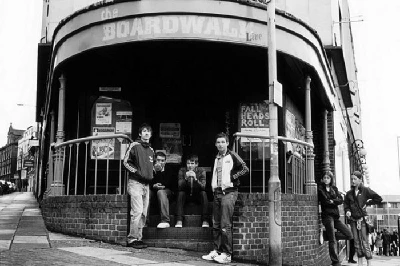 George Haigh reflects on the Arctic Monkeys' history and examines their second album 'Favourite Worst Nightmare', which celebrates its tenth anniversary this year
live reviews
---
Arena, Manchester, 7/9/2018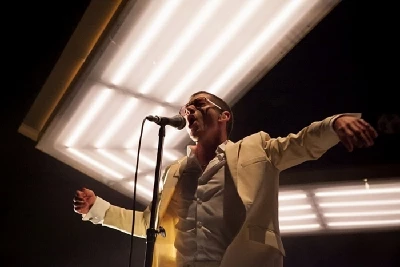 Harry Sheriff enjoys Arctic Monkeys 'Tranquility Base Hotel and Casino' tour at the Arena in Manchester.
Arctic Monkeys
Echo Arena, Liverpool, 9/11/2011
Don Valley, Sheffield, 10/6/2011
Leadmill, Sheffield, 22/4/2007
Plug, Sheffield, 22/10/2005
Cluny, Newcastle, 1/8/2005
features
---
Profile (2005)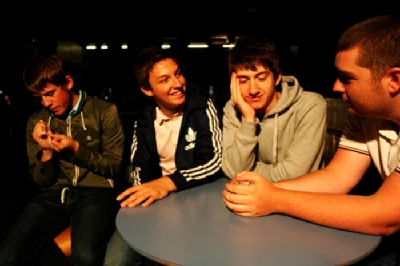 Sheffield teenage indie guitar heroes Arctic Monkeys have recently reached the top of the singles chart with their second single and are being hyped as the next big thing. Jon Rogers sees potential, but pleas also for caution
photography
---
Photoscapes (2018)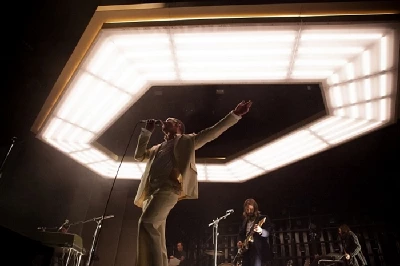 Marie Hazelwood photographs Arctic Monkeys at the Manchester Arena on their latest UK tour.
related articles
---
Last Shadow Puppets: Live Review (2016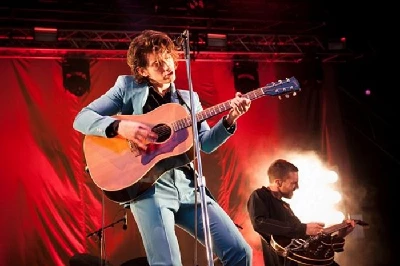 Harry Sherriff watches the Last Shadow Puppets, the side project of Miles Kane and the Arctic Monkeys' Alex Turner, play a n often surprising show at the Castlefield Bowl in Manchester to promote their just released second album, 'Everything You've Come to Expect'
Pennyblackmusic Regular Contributors
---