---
published: 26 / 6 / 2011
---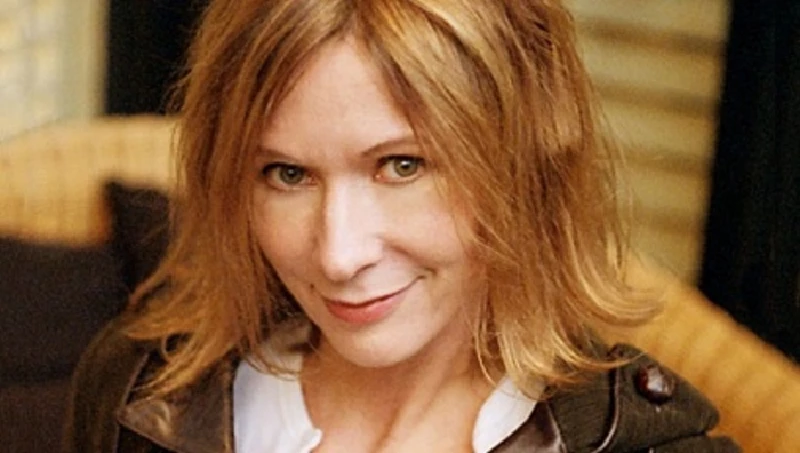 intro
Lisa Torem speaks to California-based singer-songwriter Sam Phillips, who has just released her twelfth album, 'Cameras in the Sky'
Sam Phillips wishes life would slow down, just a little. The California-based singer-songwriter admits it's challenging to raise a teenaged daughter in a high-tech, urban environment. Maybe that's why she and her child find themselves drawn to the Anime of film director, Hayao Miyazaki, whose fantastical works include 'Kiki's Delivery Service' and 'Howl's Moving Castle'. The Japanese director's films are characterized by his slow-moving sense of time and his wide-eyed, vulnerable female characters, whose expressive faces convey tragedy and hope, almost in tandem. They counter their adversity by simply speaking from the heart and drawing inspiration from the ordinary; and so does Phillips. She describes her fondness for simplicity: "Vintage photography, old paper, mid- century adds, and other oddities are treasures to me because they are the balance, the answer to our digital world. I think it is telling that the DIY movement has blossomed in the last few years with fairs and books and websites like Etsy. The slick marketing and lack of sensuality on the web, etc., have created quite a yen in most of us for things like vinyl records, hand made things, hand grown food, simplicity and elegance." She writes organically, too, about the pain of love, loss and disillusionment. 'Baby, I Can't Please You' from her 1994 album 'Martinis and Bikinis' is just one example of her Beatles-like phrasing and down-home, horse sense. But, it takes a lot to say a little. Chicago music critic, Greg Kot, summed up the songwriter's knack this way: "Every word and every note counts." Starting out as a backing singer for Christian recording artists, at the label Myrrh, the soft-spoken, self-taught guitarist grew up quickly. The bittersweet song, from the 1991 album of the same name, 'Cruel Intentions', a project she completed with Virgin Records, explores the intense environment she encountered, through lines like these: "Two men with empty pockets put lipstick on a little girl and another dream goes by." Though this ballad is written in 'third-person,' her largely, 'first-person' lyricism enables her to dig deeply. Phillips does not consider herself a "story teller", per se, but does feel that lyrics, in general, get the shaft and are often ignored by the average listener. To that end, she explains why this skill matters: "Lyrics are important to me because I often feel the melody is trying to say something and I want to figure out what that is." There are two songs that Phillips still feels define her as an artist: "Strange things are happening every day/I hear the music up above my head /Though the side of my heart has left me again/I hear music up above," she swoons delicately on 'Sister Rosetta Goes Before Us' ('Don't Do Anything', 2008). Another favuorite, and one she states she'd gladly include in a time capsule to future generations is 'Reflecting Light'('A Boot and a Shoe, 2004'. "Now that I've worn out, I've worn out the world, looks through the night/ And the moons never seen me before/But I'm reflecting light." Some of Phillips' songs lend themselves to ambiguity. 'Edge of the World', from 2001's 'Fan Dance' can be interpreted as a suicidal lament, if you don't intelligently dig through the corrugated surface, but the intent was actually to inspire optimism. Her career has undergone a significant number of record label transitions. Her first, the Christian Label, Myrrh, paired her with T Bone Burnett, who later became her husband and the producer of her first, four recordings. After their final joint project, 'A Boot and a Shoe', Phillips utilized the services of her ex's second engineer, but largely sat at the helm of the control boards. Despite her divorce from Burnett, she still remains in awe of his talent and confides that she hopes they'll work together in the future. Though this Californian attracts a wide audience, with just her acoustic guitar and sultry, aching-alto, what vividly jumps off the page of Phillips' discography are her diverse collaborations. Her first project at Virgin Records, 1989 'The Indescribable Wow' was swathed in the strings of arranger Van Dyke Parks, her second record, the afore-mentioned, critically-acclaimed, 'Cruel Intentions' added Elvis Costello to the introspective mix. "Though I love the ease of digital recording and some of the freedom it has brought, I do miss the days and months typically spent in recording studios. In the 1990s, when T Bone Burnett and I were working at Ocean Way Studios in Hollywood, we would run into other artists working there as well. Elvis Costello was working on an album down the hall when T Bone and I were trying to figure out arrangements of one of my songs for the album, 'Cruel Inventions.'" "When T Bone asked Elvis for an idea, Mr. Costello picked up a guitar and started playing it with a pencil. It made a pretty, ringing sound that took the song in a different musical direction." "Van Dyke Parks is not only a brilliant arranger and musician, but one of the most charming, entertaining humans I have ever met. T Bone Burnett is a great host, master of ceremonies and a wonderful performer. He casts great musicians and knows how to inspire them. I made seven recordings with T Bone and watched him work with a lot of other artists," she elaborates. 'Martinis and Bikinis' was a hybrid of pop and "acoustic cabaret" but, then, in 1996, 'Omnipop' oddly attracted the members of R.E.M. for the psychedelic 'Slapstick Heart.' Another charming one-off was 'Bells of Madness' co-written by Brian Wilson. Phillips wrote the first verse and sent it on; she was surprised when her co-hort contrasted her theme considerably, but was moved when the final recording was performed by Carney, Wilson's daughter, in their family's first project together. Phillips is also proud of her musical contribution to the film, 'Crazy Heart', which tells the story of a country singer who suffers from binge-drinking, yet, found, that when she actually appeared in the film, 'Die Hard with a Vengeance' as a femme fatale, mute – a surprising role for a vocalist – acting in front of a camera didn't satisfy her muse and left her wanting to again connect with a live audience, though she did find the activity on the set exciting. Still, the concept of a vintage camera continues to intrigue. There is her wistful recording, 'When I'm a Camera' from her latest album, 'Cameras in the Sky'– "When I'm the lens, I can't hurt myself.." and, the fact that, as a promotional device, she stood against a black-and-white screen, holding up cue cards, beckoning to the audience, through her flashing eyes, as though she were a by-gone star of the silent screen. These days, Phillips hopes to reach her audience without the benefit of the industry. "I have just completed a music and art installation on the web called Long Play that was created over the course of a year and a few months. For most of my career I have released music through record labels and they have a certain schedule for releasing music. This time, I wanted to create my own schedule that was based on creativity instead of sales, and I also wanted to give myself the assignment of writing five EPs and one album over the concept of a year, as well as collages, audio logs, videos and other oddities." "It was inspiring to be able to make music and send it directly to the listeners as soon as it was finished. Though I like to take more time writing and recording, this was a lot of fun and inspired yet another album which I am working on and will release next year." She is hoping that fans subscribe and not only listen to her original work, but also comment on her journal and, most importantly, reach out and keep in touch, which is exactly what folks did in the old days.
Picture Gallery:-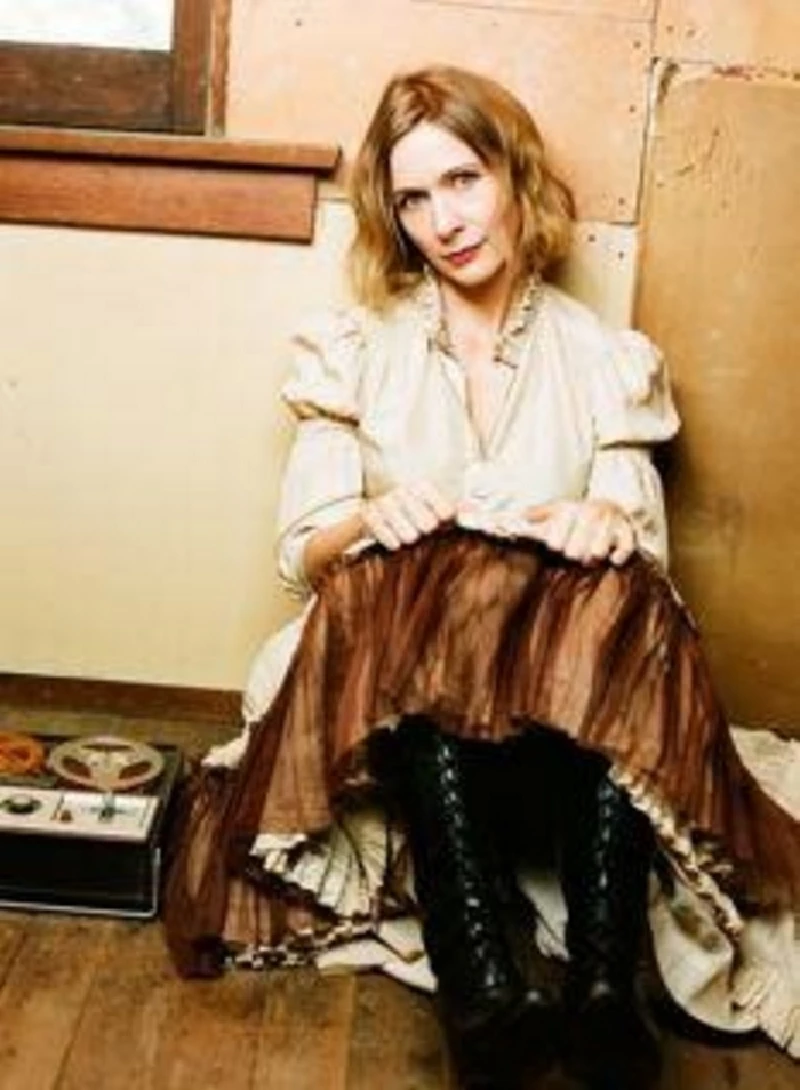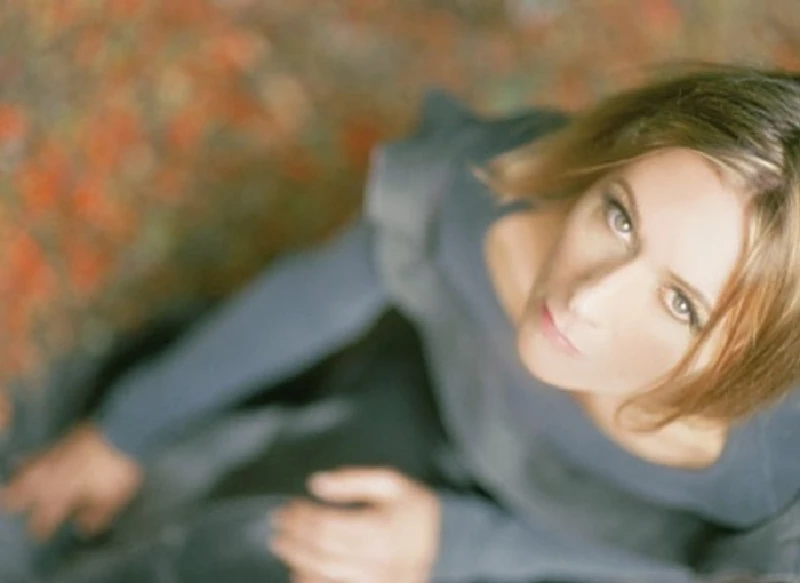 Visitor Comments:-
456

Posted By: Myshkin, London on 21 Jul 2011
Would just like to add my own note of thanks too. Admittedly I didn't know much about Sam beforehand but this was really informative and made me want to go and search out her records.
---
455

Posted By: DC Cardwell, Melbourne, Australia on 20 Jul 2011
It's always good to hear from Sam Phillips, either musically, through her postings on her website, or in interviews. The Long Play was consistently great and the new album from it, "Solid State", is an absolute treasure Sam's as sharp as they come!
---
features
---
Raging Pages (2018)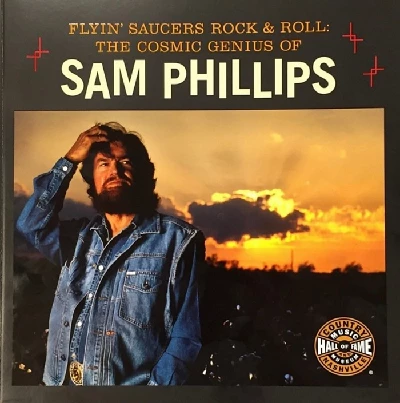 Sam Phillips, the late owner of Sun Records in Memphis, brought Elvis, Johnny Cash and Jerry Lee Lewis to fame. Lisa Torem reflects on a new book that explains the back stories behind the man's ingenuity.
Pennyblackmusic Regular Contributors
---