---
published: 23 / 4 / 2011
---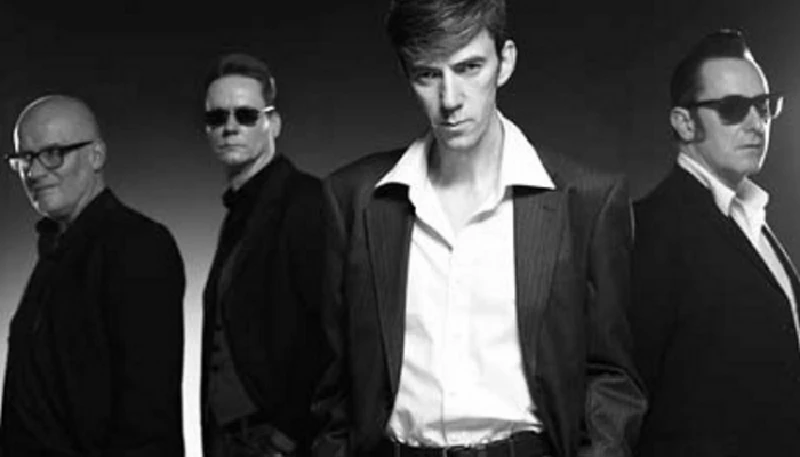 intro
John Clarkson talks to Glasgow-based singer-songwriter James Grant about his solo career and his recent decision, having always said that he never would, to reform his acclaimed 80's and early 90's band Love and Money
When asked, James Grant had always said that he would never reform Love and Money. As late as 2007, he told one interviewer that he found "the current hunger for nostalgia...nauseating and stagnant," and that he would rather "leave the past in the past." Yet, when he finally did revive his band of the late 1980's and early 1990's in January for initially a one-off gig at the Royal Concert Hall in their native Glasgow, he did so spectacularly. Love and Money played two sets at the gig which took place in January as part of the city's annual Celtic Connections Festival. During the first set, they played their 1991 third album, the Americana-tinged 'Dogs in Traffic', in its entirety, and in the latter their funk-influenced 1988 second album, 'Strange Kind of Love'. They concluded with an encore of their first single, 'Candybar Express', from their 1986 first LP, 'All You Need Is...Love and Money'. The evening was an emotional triumph for both the band, who had been absent for sixteen years, and also for the sold-out audience of nearly 2,500. Love and Money was formed in early 1985 out of the remnants of Grant's previous band, indie pop act Friends Again, which broke up weeks after releasing their debut album, 'Trapped and Unwrapped', in 1984. The group initially consisted, as well as Grant (vocals, guitar), of Paul McGeechan (keyboards) and Stuart Kerr (drums), both of whom also had been in Friends Again, and Bobby Paterson (bass). 'All You Need Is...Love and Money' came out on Phonogram Records offshoot Mercury Records, and was a somewhat disjointed mixture of rock, funk and soul. 'Strange Kind of Love' was recorded in Los Angeles with Steely Dan producer Gary Katz. More restrained in its production, it found Love and Money developing further its funk leanings, and had a much tighter and more composed sound. Although always hugely popular in their native Scotland, Love and Money translated less well across the rest of the UK and in America. There were several headline tours, and they also played stadium dates in support of U2, Simply Red and Tina Turner (the latter tour of which Love and Money were notoriously kicked off when the dry-witted Grant introduced his band at a show by saying, "We're not Tina Turner. She'll be along in a bit."). While 'Strange Kind of Love' sold 250,000 copies, they, however, had several near hits rather than hits, and singles like 'Candybar Express', 'Strange Kind of Love' and 'Jocelyn Square', despite charting, remained just outside the then still important Top 40. As Mercury started piling pressure on Love and Money, and Grant in particular as the main songwriter, to come up with a hit single, the group retaliated by recording the uncompromisingly bleak and defiantly uncommercial 'The Mother's Boy'. When Mercury scrapped it, Love and Money recorded in what was to be their last album for Phonogram, the stark and only marginally less dark 'Dogs in Traffic'. Country-oriented, 'Dogs in Traffic' is considered by many to be Love and Money's best work. With its sparse arrangements, it showed Grant's increasing development as a songwriter and put a firmer emphasis on his lyrics. 'littledeath', Love and Money's 1993 fourth and last album to date, displayed Grant's increasing interest in folk music and was released on the Scottish independent label, Iona Records. Bobby Paterson, who died in 2006, had left Love and Money after 'Dogs in Traffic'. The final two albums featured Gordon Wilson on drums, who replaced Stuart Kerr, and Douglas MacIntyre who played second guitar on 'Dogs in the Traffic' and then switched to bass for 'littledeath'. When Love and Money broke up in December 1994, James Grant began a solo career, which has found him moving further into folk territory. He has since recorded five albums under his own name, 'Sawdust in My Veins' (Survival Records, 1998), 'My Thrawn Glory' (Vertical, 2000), 'I Shot the Albatross' (Vertical, 2002), 'Holy Love' (Vertical, 2004) and 'Strange Flowers' (Vertical, 2009). As with his band career, each of his solo albums has been different from one another. 'Sawdust in My Veins' and 'My Thrawn Glory' featured string arrangements. 'I Shot the Albatross' set to music poems by a wide range of poets including William Blake, Charles Bukowksi, W.H. Auden and Edwin Muir, while 'Holy Love' was almost a predominantly acoustic album. 'Strange Flowers', his most diverse solo album to date, combines both Grant's interest in folk and his early funk influences. The Love and Money reformation comes ironically at a time when James Grant's solo career has never been better. For a while he struggled to support himself from it, and spent a brief period on the dole, but is now playing to larger audiences again. He will be continuing to maintain it, while working with Love and Money. Love and Money plan to release a new album later this year, and will also be playing shows in Glasgow, Edinburgh, Inverness, Perth, Manchester and London. James Grant spoke to Pennyblackmusic about what lead to his change of heart. PB: You have been fairly unsentimental about Love and Money in interviews the past, and even as late as a couple of years ago were saying that they would never reform. What was the turning point with you that lead to this change of mind? JG: The turning point came when I played a series of concerts at the City Halls in Glasgow last June, each with a different theme. There were three separate nights, and on the first night I let the audience choose the songs. About 75% of the songs that they chose were Love and Money songs. I remember sitting with a mate in the pub afterwards and he said, "How did you find that?", and I said, "Well, I really enjoyed it because I hadn't played a lot of those songs in a long time," and he said, "Would it really be that bad then reforming Love and Money? A lot of people just want to hear the songs live again." The other thing was on the third night I reformed my first band, Friends Again. It wasn't like I was testing the water or anything, but I really enjoyed that too. It was strange. It was like playing cover versions because it had been so long ago since we had made the music. Those were both factors, and then I was offered the Celtic Connections gig. PB: How did the show at the Royal Concert Hall come up? JG: I am friendly with Donald Shaw, who is the Artistic Director of Celtic Connections. I play with Donald in Karen Matheson's band. I write songs with Karen and Donald put it to me, and I thought about it and then I thought, "Why not?" I know that I have been unsentimental in the past and that might seem contradictory. Part of it was about friendship as well. It was not just about music. I knew how much it would mean to the other guys in the band. I thought, "Maybe it is not all about me." I generally wouldn't look on these things favourably. I don't like the idea of bands reforming, but, having said that, I had a gas. This is going to sound hackneyed, but we still felt like we had something. We thought that it was a good show and the material stood up. Part of it for me as well was that so much of what I do is largely acoustic-based these days, and to rock out and play the electric guitar was great. We are also still all friends. We get on really well. We had two weeks' rehearsal and we spent most of the time pissing ourselves laughing. The idea of getting in the van with the sickening stench of failure in the air, and slogging it round venues with a bunch of people that you don't really like, doesn't appeal to me, but I am quite into the idea of rocking out with my mates once in a while. PB: The Royal Concert Hall show was originally supposed to be a one off gig, but you're now going to be doing an album and playing London, Manchester and most of the major cities in Scotland later in the year. How long after that came the idea of making it more of a regular thing? JG: Not long after the Concert Hall gig. We have some material which is unreleased, and we had been talking a lot over the last couple of years about cataloguing it and making it available. PB: Is this material the aborted 'The Mother's Boy' album? JG: Some of it is. Some of it comes from around about the time of 'littledeath', but we have decided to write some new stuff as well. PB: How much of it is going to be old material and how much of it is going to be new material? JG: It is probably going to be about 70/30 in favour of new material. PB: What was the story behind 'The Mother's Boy' album? JG: After 'Strange Kind of Love' I wanted to do something a bit more leftfield, the ultimate result of which was 'Dogs in the Traffic', which isn't really leftfield. It is a pretty mainstream album, but I guess that lyrically or whatever it is possibly too leftfield for most people's tastes. On 'The Mother's Boy' I, however, maybe over egged the pudding in that respect. Some of it was a bit too grim for people, certainly at the record company, and they hated it and pushed us more towards 'Dogs in the Traffic'. At the time I railed against it, but in retrospect I think that it was a good thing to shelve it. PB: At the Royal Concert Hall gig you had all the latter day members of Love and Money on stage with you-Paul McGeechan, Gordon Wilson and Douglas MacIntyre-but you had people who have appeared regularly on your solo albums as well such as Fraser Speirs on harmonica, bassist Ewan Vernal and Monica Queen on backing vocals. Why did you do that? Were you trying to consciously make sure that this was a Love and Money of this century than the last century? JG: Very much so. Yeah. It was a big gig, and I look after my mates. These were people who have supported me throughout the years, and had been involved in what I was doing and I wasn't going to have them miss out on such a big and emotional show. I also very much wanted it to seem like a Love and Money Mark III. PB: You mixed up and played around a lot with the track listing on both 'Strange Kind of Love' and 'Dogs in the Traffic'. Was that to keep things fresh for yourself? JG: Yes. We changed the arrangements quite a lot as well. There were things on the records that we thought were a bit cheesy. We wanted to toughen them up a bit. I was very conscious of the fact that I was back in a guitar band again. It was very guitar-led and we are going to take that through to the new record. It's really upbeat, although upbeat for me is downbeat for 95% of people. PB: Your own shows have in recent years been largely solo acoustic affairs. Why is that? JG: It is mainly down to the economics. If I tour with a band, I lose money. If I tour acoustically, I can make money. I am still a musician. That is what I do. I still make records and play gigs. I produce, do TV soundtracks occasionally, but writing and playing my own music is what I do for a living. I don't have another job. I have to make money. I have a family now, and I am in a different position than when I was in my twenties and still signed to a major label. I need to think about these things now. I don't want to be seen as disingenuous, and weeping into my shandy or lamenting the state of the music business at the moment and saying, "Why don't people listen to my records?" I had a good crack at it. I am quite happy with what I do at the moment. It would be nice to have lots of people buying my records, but nobody is buying anybody's records at the moment. I am okay with things as they stand. I am also building up an audience again. There have been more people there at the acoustic shows I do this year than there were last year, and hopefully I can do the same again next year. PB: You play Edinburgh and Glasgow quite regularly and are playing bigger venues than you were. You have also been playing a lot of smaller towns in Scotland like Peebles, Tobermory and Gatehouse-of-Fleet. JG: I'll go wherever people want me to play. For a few years I couldn't get a gig. It was really difficult. I have had to work hard at it. I can appreciate the discipline of having to do that though and I enjoy it. PB: For a while you played a lot of private gigs in people's living rooms as well. Are you still doing those? JG: I still do private gigs occasionally. To be honest, it was just a way of trying to keep things going. There were small pockets of fans, in places like Surrey, who wouldn't generally get to hear me because by the time I had got down there and got a hundred quid for playing in a pub it wouldn't really be worth my while. It was just a way of trying to amass the support that I had. What has happened at the moment is there is no middle ground anymore. You are either trying to make a living or you are Take That. A band like Love and Money just wouldn't exist in the modern day market, a band which is doing moderately well, but still has a massive debt. PB: You have been quite critical of 'All You Need Is...Love and Money' in the past. How do you feel about it and the other Love and Money albums now? JG: I have to say that there are things on 'All You Need Is...' which I like. I like 'Candybar Express' and I like 'River of People'. I think they have a momentum of their own and an energy. I think that 'Strange Kind of Love' and 'Dogs in the Traffic' are both very good albums. I like 'littledeath' too. It is good, but flawed. I think that is partly down to the production. There are some very good songs on it, but I am not sure about the whole album. I am probably not the best judge of these things. It is a record that I am very fond of, and it is a record that is very close to my heart. Is it as good as 'Strange Kind of Love' and 'Dogs in the Traffic though? I don't think so. PB: What about your solo albums? Are you as proud of those in the same way? JG: I am, equally proud of them. It is more difficult for me to be critical of something like 'Strange Flowers' because it is still close to me at the moment, but I think they all stand up pretty well. I am not going to tell you that I think they are all classics. I don't know about that. I think that certainly the first two are very strong. 'Holy Love' has a great feel to it. It is a very specific, different kind of record. I enjoyed doing 'I Shot the Albatross' as well. It was great for me to do something so leftfield. I know that it alienated a lot of people, but, if you know me, you know that I don't really give a fuck about stuff like that. I see that as a positive thing. PB: All ten of your albums, including 'Trapped and Unwrapped', have all been very different from each other. When you start on a new record do you consciously set out to avoid repeating yourself? JG: Not really. 'Strange Flowers' perhaps gives a hint to the way I have been thinking more recently in that I embraced the past a bit more in terms of funkier stuff, but there is also lots of folky stuff there which is more where I have been in recent years. Ultimately I'll try and write thirty songs and just see whatever comes out, and I know that this is also a very hackneyed phrase, but I'll then try and make it as organic or visceral as possible and not to think about if too critically. PB: At a recent Edinburgh solo show you introduced a new Love and Money song, 'The Desired'. Do you write Love and Money and solo material in a different way? JG: No, I don't. I just write, but the new songs at the moment are definitely more of a reflection of me playing with the band. A couple of them are also co-writes with Paul and Douglas. Things are rockier at the moment, but I write the song first and think about that later. With 'The Desired', Paul wrote the music for that, and I just wrote the words. It is something that came together very quickly. Paul sent me the music and I had it written in half an hour. 'My Father's Coat' on 'Strange Flowers', for example, however, in contrast took me about a year and a half to write. PB: Do you find songwriting as a general rule easy or hard? JG: Sometimes it is very hard work. Sometimes it comes really easily. Douglas also sent me a piece of music for the new Love and Money album, and again I didn't think too long about it. It took me about a day and I had something. It has been a very solitary thing for me over the last ten years, and I have welcomed writing with other people again. I have found it quite inspiring. In the case of 'My Father's Coat', I got the idea one night and I thought that it was a great idea, but knew that I would have to work on it. I then wrote music for it and recorded it, and realised that I had recorded 'Rhinestone Cowboy' with the words of 'My Father's Coat', so I left it for a while. Then one day I happened upon this kind of bizarre tuning and it all fell into place. If it is an idea is worth sticking with, I will keep writing and re-writing it until I get it. The original idea of 'My Father's Coat' was fixed in my mind after about an hour, but it took me a year and a half to hone it and to get it right. PB: When do you hope the new album will be released? JG: The plan is to do it this year when we do the gigs. I reserve the right to change my mind on that though. It is more of a case of if it is ready. We want it to be really good, so if it is not really good by the time we do the gigs we'll do it next year. PB: Do you see this reunion as having a shelf life or are you just going to take it as it goes? JG: We'll take it as it goes. We're enjoying it just now. I can do gigs that maybe hold three or four hundred people on my own, but what I can't do is hold the Clyde Auditorium where we will be playing in Glasgow and which holds 3,000 people, and I can't do Shepherd's Bush Empire in London which is about the same size. I am enjoying the opportunity of doing that again. I know that history flies in the face of everything that I have said about bands reforming. It doesn't set a good precedence. Nevertheless we will do what we do and other people can judge whether I was right or I was wrong. I am okay with that. I would rather regret something that I do, rather than something which I don't. PB: What about your solo career? Have you got any plans for albums for that? JG: The plan is to release a 'Best of' eventually, and possibly to put s couple of extra new tracks on it as well. As regards doing a solo album for myself of entirely new songs, I don't know. I would say that I am a way off it now. My focus is the new Love and Money album and writing for it, and I have adapted songs that maybe I had in mind for a solo album for that. The other thing is that they are ultimately my tunes. This is just another platform for my songs. I don't mean that in a derogatory sense. Love and Money is much more than that. It is about the other members of the band as well, but ultimately they are my songs, and whether it is for Love and Money or whether it is for my solo albums, if I can get them out there to as many people as possible, then that is definitely a good thing. PB: Thank you.
Picture Gallery:-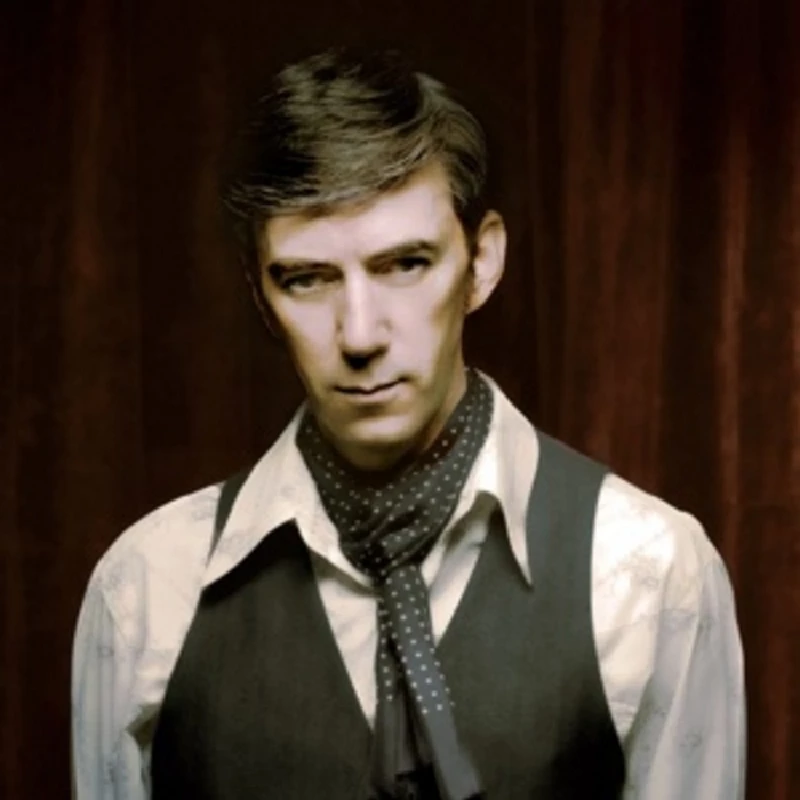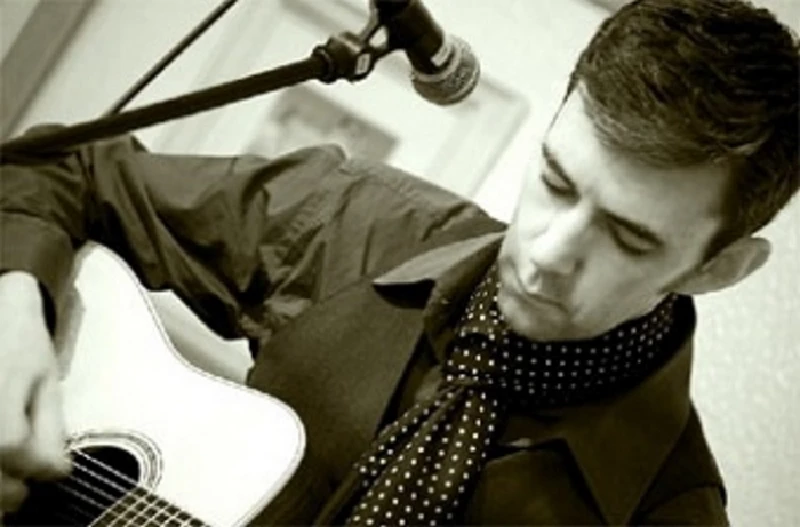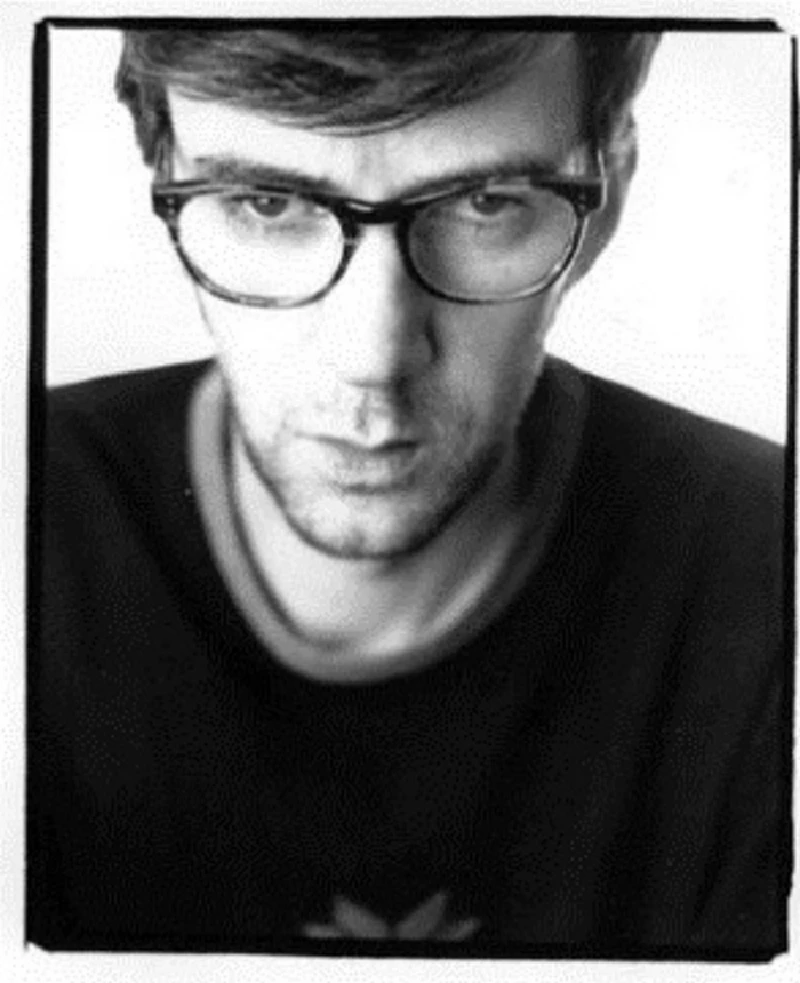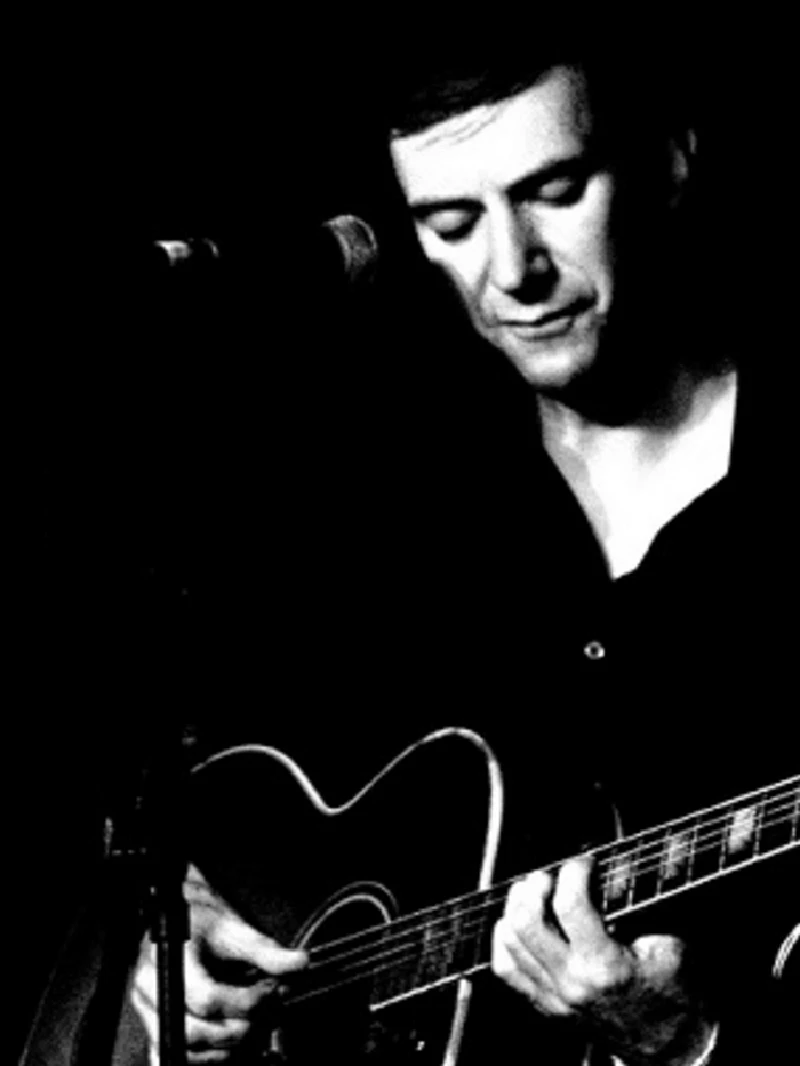 Visitor Comments:-
478

Posted By: Michael Lindsay, Belgium on 10 Oct 2011
Hi James Twas a grand show in Glasgow in Jan and is great that you and your band are working so well together - I truly wish you all the best for greater recognition and sales. I have to say that I was delighted to get an email offering me a free track from your new album but on seeing the title and hearing it my joy turned to horror. A superbly heartwrenched solo piece from your first album reinvented and transformed with full band and heavy orchestra....is this how you treat your fans? Don't get me wrong -the track is good and well arranged(ok the orchestra is ott)but you've gone and changed the whole mood and for those that have the original I think this will be a big disappointment. Here's my suggestion for what it might be worth-hold back before deciding if it should go on the new album. Call me old fashioned and a c**t but a new album should be a new album.
---
433

Posted By: Nassim, Linz am Rhein Germany on 14 May 2011
Hi James ! Always happy to read interviews from you . You are as usual frank, witty and informative . Of cours as a big fan , i would buy anything you release , but would be very happy if you could put some live tracks from the Glasgow Concert of january 2011 ...As i was there ...Or the whole concert as a bonus disc ... Best regards Nassim from Germany
---
Pennyblackmusic Regular Contributors
---