---
published: 2 / 3 / 2011
---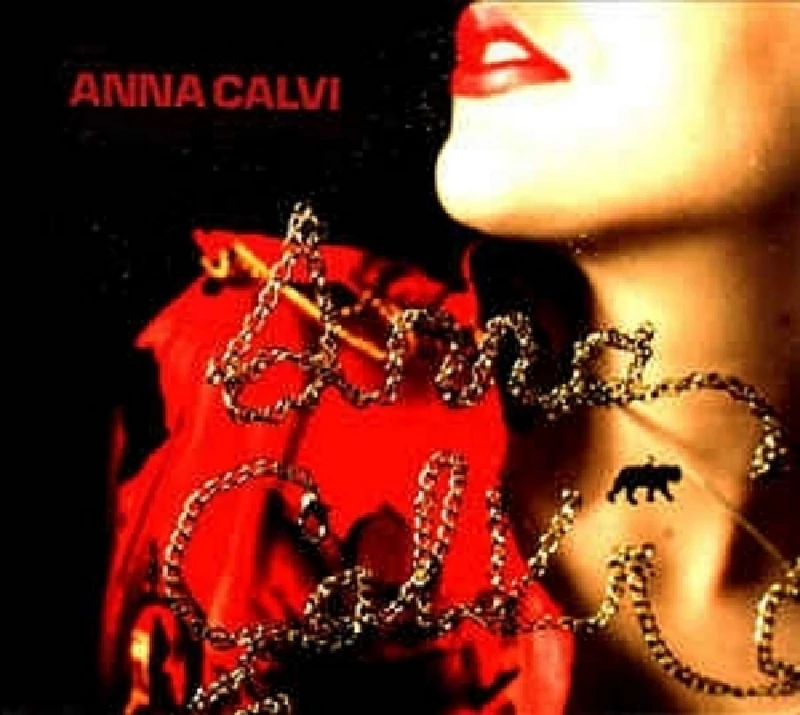 intro
Captivating and distinctive eponymous debut album from timeless-sounding London-based singer-songwriter, Anna Calvi
Occasionally, you'll stumble across someone who insists "music these days just isn't what it used to be." The advice I'd give to that person? Listen to Anna Calvi's eponymous debut album. Words like 'magnificent' and 'genius' are bandied about all too often these days, but in this case, their use would be entirely justified– Calvi's sound is distinctive, captivating – in short, it's almost certainly a cut above any album that's been churned out so far this year. The record is unashamedly imbued with a tinge of melodrama, as evidenced on opener 'Rider to theSea', yet Calvi none the less brings a touch of class, even a dark humour, to proceedings. From the get go, the record doesn't simply feel like an album, it feels like an event. As with all great records, influences are hard to decipher - while songs such as 'No More Words' possess a timeless wistfulness, reminiscent of Billie Holiday, 'Desire' could easily be mistaken for a track by Natasha Khan. Undeniably, there are parallels to be drawn with the work of PJ Harvey and Siouxsie Sioux, yet dig a little deeper and Calvi's sultry, sensual vocals may even recall Shirley Bassey – 'Suzanne and I' sounds like a shoe-in for the next Bond theme. 'Blackout' marks Calvi trying her hand at bubblegum pop, soaring, lilting choruses and an uplifting drum tattoo forming the perfect antithesis to the bluesy stylings of 'I'll Be Your Man'. Perhaps the highlight, though, is 'The Devil'. With its elegantly intricate guitar and breathy vocals, it is a lesson in how understated should be done - sometimes the whispered words are the ones that strike the biggest chord. Striding into the limelight with a remarkably assured debut, Calvi has pinched Janelle Monae's crown as the eclectic queen of cool – good luck to anyone who tries to steal her throne.
Track Listing:-
1
Rider To The Sea
2
No More Words
3
Desire
4
Suzanne & I
5
First We Kiss
6
The Devil
7
Blackout
8
I'll Be Your Man
9
Morning Light
10
Love Won't Be Leaving
Band Links:-
http://annacalvi.com/
https://www.facebook.com/annacalvi
https://twitter.com/annacalvi
Label Links:-
http://www.dominorecordco.com/
https://www.facebook.com/DominoRecordCo
https://twitter.com/DominoRecordCo
https://www.youtube.com/user/DominoRecords
https://plus.google.com/+DominoRecords
live reviews
---
Albert Hall, Manchester, 6/2/2014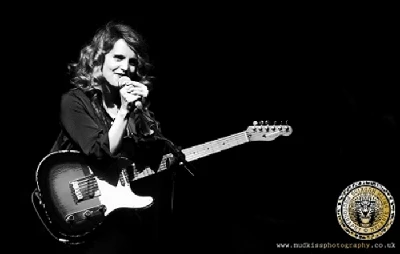 Mary O'Meara watches Anna Calvi play an intense but enthralling set in a hypnotic show at the Albert Hall in Manchester
photography
---
Photoscapes (2019)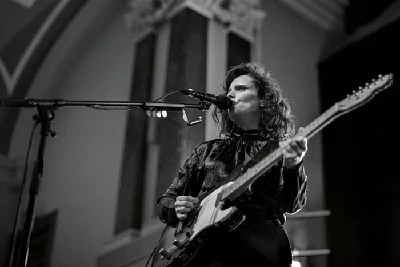 Andrew Twambley photographs singer-songwriter and guitarist Anma Calvi in a headline show at a new two-day Wirral-based festival Future Yard.
Pennyblackmusic Regular Contributors
---