---
Sonic Youth
-

Sonic Youth 'EVOL' and 'Sister'
published: 21 / 1 / 2011
---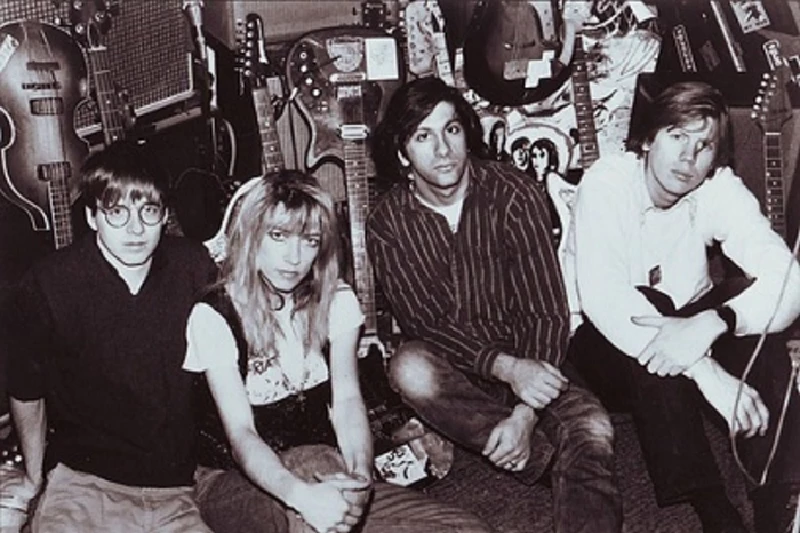 intro
In our 'Soundtrack of Our Lives' column, in which our writers reflect upon music that has had a personal impact on them, Jon Rogers writes of Sonic Youth's 1986 and 1987 albums, 'EVOL' and 'Sister'
It is difficult for me to actually recollect when I first heard the New York quartet that had grown out of the city's No Wave loft scene. It was probably around the release of their highly acclaimed double album 'Daydream Nation'. But I certainly can remember when listening to the band really made sense. Someone I knew who had worked closely with the band in New York kindly made me a mix tape of most of their early recordings, like their eponymous debut and the 'Kill Yr Idols' EP. The rock sheen of 'Daydream Nation' wasn't present and a far more experimental side appeared. Songs like 'Brother James' and 'The Burning Spear' connected much more with me than their later major label recordings. And after repeatedly playing that tape over and over off I went to pick up whatever I could get my hands on by the band. I pretty much picked up 'EVOL' and 'Sister' on the same day. As such, although 12 months separates their release this writer sees the two Sonic Youth albums as something of a matching pair and they really don't make that much sense on their own. Although this could easily just be me. Coming off the back of 'Bad Moon Rising' up first was 'EVOL' in 1986 which was recorded in New York in February and March 1986 by Martin Bisi. 'EVOL' explored further that mixture of melody and menace that had been present on their previous album 'Bad Moon Rising' in songs like 'Death Valley '69' which was the band's take on the sinister Charles Manson and the killings undertaken by his 'Family'. The dark, disturbing side of American life is explored further on 'EVOL' with a number of songs like 'Tom Violence', 'Death to Our Friends', 'In the Kingdom #19' and what would become the band's signature tune for many years 'Expressway to Your Skull' (aka 'The Crucifixion of Sean Penn' or 'Madonna, Sean and Me'). That threatening sense of menace and brutal violence was most apparent on 'Shadow of a Doubt' that seemed to draw on Alfred Hitchcock's film 'Strangers on a Train' despite being the name of his 1943 thriller: "Met a stranger on a train [...] You kill him and I'll kill her." While 'Expressway to Your Skull' had its opening line of "We're gonna kill the California girls...", shooting them in their "maidenhead". This was far removed from the likes of the Beach Boys and their carefree summer fun of girls, cars and surfing. The title, spelling love backwards, was taken from the title of a video made by the visual artist Tony Oursler, who had been hailed earlier by the band's bassist Kim Gordon for "poking fun at American's religion of optimism." Although its references were more oblique, like 'Bad Moon Rising', the album referred back to the late 1960s as a crucial turning point in US history. Musically the album saw the band move away from its No Wave roots and develop an interest in melody more, a move that had started to take place on 'Bad Moon Rising'. Not that they jettisoned their experimental roots at all and 'noise' still was a crucial part of their make-up, more that they broadened their palate and soothed out some of the rougher edges. Along with their depiction of the darker side of life there was also a strong tongue-in-cheek humour to it all as well. Especially over the band's interest in the huge US singer Madonna, and their alternative names for 'Expressway'. In the lyrics it's hard to discern any actual reference to the hit pop singer who was then at the height of her creativity and popularity. Even the band's leader Thurston Moore expressed his admiration for the Madonna telling Alec Foege in his book 'Confusion is Next: The Sonic Youth Story' that her big hit of the day, 'Into the Groove' was "really infectious" and said that he had even met her at the Danceteria nightclub and a friend of his had gone out with her for a while. That dark humour was picked up by the critic Greil Marcus in his piece in 'Artforum' in the summer with the writer saying: "The way 'Expressway' trails out of a noise rave-up with quiet feedback drifting into silence is as corny as the surge of suspense music when the detective stumbles on the body in a third-rate murder movie." He later went on to call the song a "corrosive drama". And to add emphasis on the original vinyl release 'Expressway' closed the album with the song finishing with an endless locked groove so, effectively, the song could go on for infinity and only really ended when the listener removed the stylus from the record. Those elements of a dark underbelly, the band's interest in celebrity ('Starpower', apparently inspired by Joan Jett) and their own black humour made for a captivating, if rather uneven, album. Helping the band move into more melodic areas was the band's interest in the stars of the day, no doubt helped by the rise of MTV which the band had been following. "It [MTV] allowed for all these previously detestable mainstream characters to be interesting all of a sudden," said guitarist Lee Ranaldo at the time. "We found ourselves listening to and interested in people like Prince, Janet Jackson and Madonna and Bruce Springsteen." 'EVOL' effectively marked the band's embrace of pop culture and its ensuing celebrity. The album may have embraced pop celebrity culture but the band hadn't. In fact, recording with Martin Bisi, they deliberately aimed for a lo-fi approach. Apart from the overdubs of Kim Gordon screaming on 'Shadow of a Doubt' most of the tracks were done in one take and most of the band's instruments were anything but top of the range. "They literally had like 35 or 40 guitars upstairs in my living room," Bisi told Foege. "Covering every wall and all the couches and chairs. And each guitar had like, a string missing, or two strings missing, or maybe only had one string and was covered with stickers or was banged up or torn apart." That antagonistic friction between embracing glamorous celebrity culture while adhering to lo-fi techniques gave the album a rather fractured quality. That was very much present on 'Marilyn Moore'. The lyrics, which were co-written with Lydia Lunch and based on Norman Mailer's book on Marilyn Monroe – certainly an iconic celebrity figure – while the rather fractured music and screams by Moore and Ranaldo maps out her rather fragile and unstable mental state. Despite the conditions, things seemed to fall into place very easily. "I don't remember working on any of it," recalled drummer Steve Shelley to David Browne in 'Goodbye 20th Century: Sonic Youth and the Rise of the Alternative Nation'. "It was like meeting someone and getting along and the conversation goes somewhere." While the actual recording may have been easy – putting the final polish (or lack of polish) on was more arduous. According to Bisi, Moore wasn't happy with the finished version of 'Expressway', saying that it sounded too good. In Bisi's opinion the band wanted the album "to sound junky", just like the state of their instruments: "They wanted to make things sound shitty or not quite right somehow." But Bisi admits that he wasn't able to do that and was aiming for a professionally-sounding album, often dousing songs in reverb, a move he later regretted. Violence also a dominant theme in 'Sister' which also mixed in 'trash' cultural references from the past found on 'EVOL' also formed part of the band's next album, recorded almost a year later, 'Sister'. 'Pacific Coast Highway' – no doubt taking its cue from films like Robert Harmon's 1986 film 'The Hitcher' and a short film made by Richard Kern – details a sort of S&M road trip – and has Gordon making salacious come-ons. While 'Tuff Gnarl' makes references to "Let's poke your eyes out", a "fatal erection" and a "hard tit killer fuck in his past". 'Beauty Lies in the Eye' sees Gordon sing about what appears to be an abusive relationship where the protagonist in the song asks: "Do you want to see the explosions in my eye?" It also mixed in references to pulp science-fiction, in particular the cyberpunks William Gibson and Philip K Dick, sixties acid rock and the more obscure aspects of 70s punk. "I didn't grow up as a science-fiction reader at all," Moore told Foege. But what hooked him was reading Dick's 'Radio Free Albemuth' which had been posthumously released in 1986. To Moore it was "really great reading a book that was written as pop science fiction and yet had characters and incidents that were routine. And then getting caught up in these philosophical experiences." Also on the band's reading list at the time were more contemporary figures like Lewis Shiner, Lucius Shepard and Rudy Rucker but Moore was particularly taken with Dick's work and his take on mental problem of schizophrenia – "the mind's reality versus the world's reality." And Dick managed to express often very complex philosophical ideas simply. "You didn't have to read Kant or Hegel or the Bible or other things. You could read Philip K Dick and get a lot of ideas through one writer," said Moore. Moore also took more practical inspiration from Dick in adopting, to some extent, his writing technique. "I always liked the idea that writing lyrics was more of a subconscious attitude, in a way," Moore told Foege. "It really came to fruition while reading Philip K Dick for a couple of years, and also while writing 'Sister'". Perhaps the writer's most obvious influence comes on the opening track of 'Sister' with 'Schizophrenia' which draws heavily on Dick's 'Radio Free Albemuth' and 'Valis' with the song title referencing Dick's twin sister Jane Charlotte who died shortly after birth. 'Stereo Sanctity' also draws heavily on Dick's work with lines like "I can't get laid cuz everyone is dead" are lifted wholesale from Dick's work and Lucius Shepard's 1984 zombie novel 'Green Eyes' while the lyrics are littered with pseudo-scientific terminology. While yet again the aspect of 'stereo' explores once again that element of duality in the human psyche. Fortunately, 'Sister' isn't some sort of awful sci-fi/cyberpunk concept album. Moore draws on his own childhood in '(I Got a) Catholic Block' and 'White Cross' which detailed a Catholic upbringing by his parents. "I always liked the use of Catholic boy imagery – the starchd white shirt and plaid tie – rather than goth imagery as a punk device." While 'Tuff Gnarl' is, structurally, a pretty conventional song but with added off-kilter guitar parts and cut-up style lyrics by Moore. The original album cover was a collaborative effort by all four members of the band, mainly because they couldn't agree on one single idea and so they ended up with everyone submitting images and using all of them in a collage. According to Ranaldo that idea seemed to fit the album: "Somehow that really fit that album a lot. It's really one of my favourite covers because it shows the multiplicity that Sonic Youth is all about. The original cover included a black and white photo of a young anorexic, semi-naked woman by Richard Avedon and one of Disneyworld's Magic Kingdom featuring Mickey Mouse and his friends. On top of it someone had scrawled a hypnosis vortex in black marker pen. Subsequent editions of the cover had those two images blacked out as Avedon threatened to sue and no doubt someone at the band's record label got cold feet over possible legal action over the Disney picture. 'Sister' was recorded at Sear Sound, run by Walter Sear, who was involved with the invention of the Moog synthesizer, with the studio then located within Manhattan's Paramount Hotel. The band picked the studio for its all-vacuum-tube recording setup, giving the album its 'warmth'. The studio had come to the band's attention after hearing 'Don Gavanti', a no wave take on the opera 'Don Giovanni' recorded there by Mars leader Sumner Crane and Ikue Mori from DNA as well as others. The band decided against using Bisi once more after being dissatisfied with the end result of 'EVOL' and went with the Sear Studio engineer Bill Titus, who had once worked as a second assistant on a Billy Joel album. Unfortunately though the band came to resent Titus and his condescending attitude. One story, related by Browne in 'Goodbye 20th Century', has Sear running into the studio after he heard Titus admonish the band for having out-of-tune guitars and telling him that they were supposed to sound like that. Effectively Titus was an old-school engineer, used to doing things by the book and didn't take kindly to the 'youngsters' coming in and messing about with things. "Bill thought we were just kids," remembers Moore. "And 'I'm the engineer, you're the musicians, you go in and play. Don't even think about touching the board.' And we were like, 'You've got to be kidding'." Inevitably, heated arguments arose between Ranaldo and Titus which were diffused by Sear himself and eventually the band were given some control over the mixing desk. Despite the friction though the album was effectively all done and dusted in two weeks, largely because the band had done extensive rehearsals previously. Now the only problem was really what to call it. Suggestions that were rejected included 'Sol-Fuc', 'Kitty Magic' and 'Humpy Pumpy'. When the album was eventually released in June 1987 the band's American label SST ran somewhat controversial ads for the album using Kern's black and white photo used on the album with the strap line: "Have you ever seen your sister naked?" Some, including, Kern, took exception. Taken together 'EVOL' and 'Sister' mark a turning point for Sonic Youth. Still very much tied to their no wave, experimental and avant garde roots but also now seeing the band move into more conventional rock areas and structures. It wasn't all just dissonant noise and screaming. While many see 'Daydream Nation' as the band's opus that album is just too sprawling for these ears and while it has some superb songs like 'Teenage Riot' and 'Eric's Trip' it tends to lose its way and become unfocused. Plus, as a general rule double albums usually could do with being cut down to size and that still applies to 'Daydream Nation'. To my mind the band's really interesting work was done on these two albums – although I still have a great appreciation of their early recordings when they were far more experimental. Although they've never really quite managed to equal 'Expressway to Your Skull'.
Band Links:-
http://sonicyouth.com/
https://www.facebook.com/sonicyouth/
https://twitter.com/thesonicyouth
Picture Gallery:-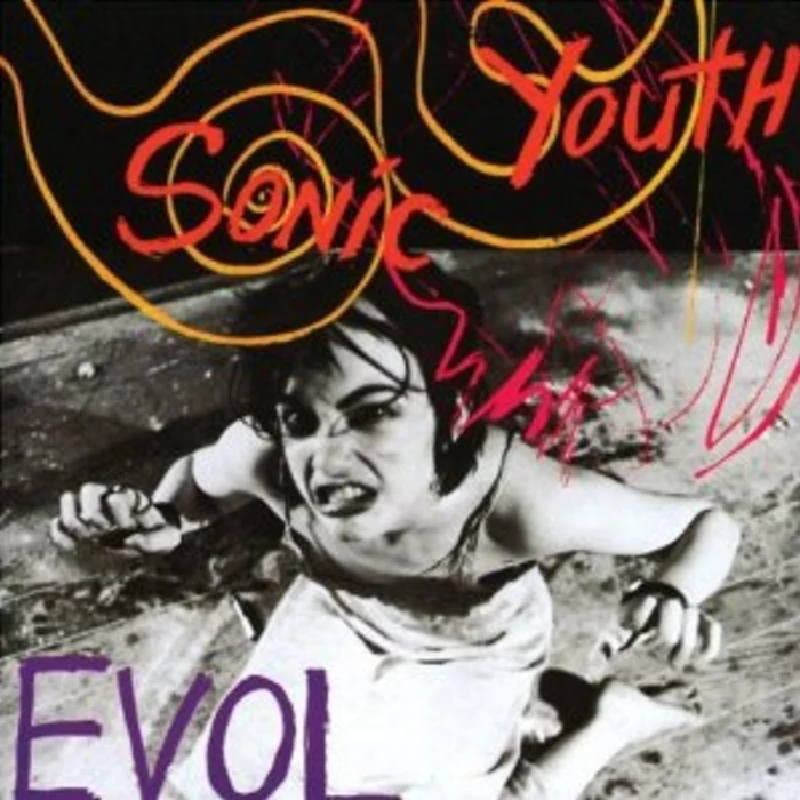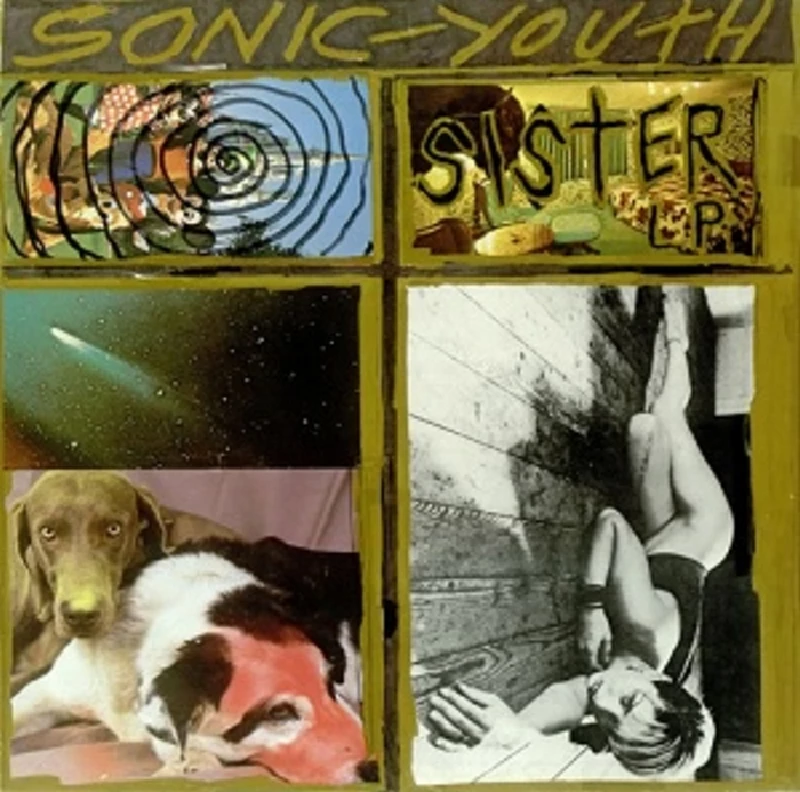 Visitor Comments:-
403

Posted By: Jon Rogers, London on 11 Feb 2011
Thanks for that Maarten. I rather like The Whitey Album, mainly for Into the Groove(y) and the irony laden Addicted to Love. Admittedly, it is far from essential listening but has a quirky charm all of its own and showcases the band's more irreverent side. The band has always played around with its own name (often tongue firmly in its cheek), albeit Ciccone Youth or Sonik Tooth or Sonic Goof. Not forgetting the core irony of nowadays rather middle-aged people playing in a band with Youth in the title. As good as they might be, they're not really that youthful nowadays.
---
396

Posted By: Maarten Schiethart, Arnhem on 06 Feb 2011
The Sonic Youth-Madonna connection was Ciccone Youth, Sonic Youth plus Mike Watt. "Into The Groovey" was covered on a 7-inch EP. Artschool breakdancing that was neither appreciated by the hardcore SY fans or the hiphop posse. They ripped up the original bassline in a sort of slowcore style. A track off 'Sister' features Thurston shouting Ciccone Youth several times. A year later Ciccone Youth released The Whitey Album which was rather corny.
---
interviews
---
Interview with Steve Shelley (2004)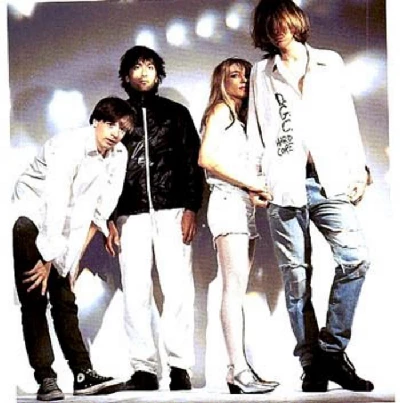 Remaining constantly inventive, Sonic Youth are soon to release their nineteenth album, 'Sonic Nurse'. Mark Rowland talks to drummer Steve Shelley about its creation,and their recent turn as curators at the All Tomorrow's Parties alternative rock festiva
favourite album
---
Daydream Nation (2007)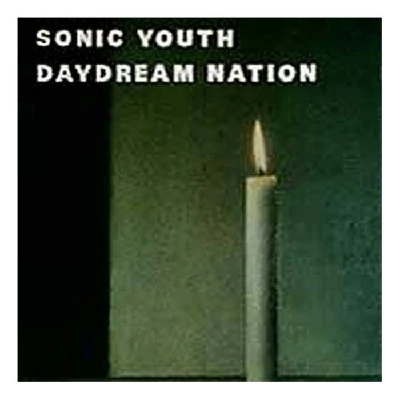 Jon Rogers looks at Sonic Youth's 1988 opus 'Daydream Nation'which has just been re-released with both additional songs and a whole extra disc of live versions of the album
Daydream Nation (2002)
features
---
Reissues (2006)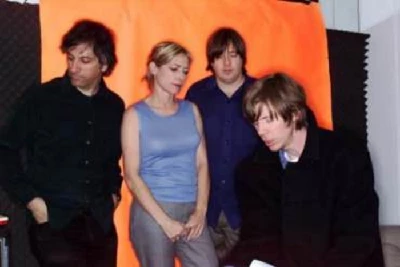 Mark Rowland assesses the recent reissues of three Sonic Youth-related albums-their self-titled 1982 mini album, side project Ciccone Youth's 1988 album 'The Whitey Album' and Thurston Moore's 1995 solo record 'Psychic Hearts'
related articles
---
Thurston Moore: Live Review (2014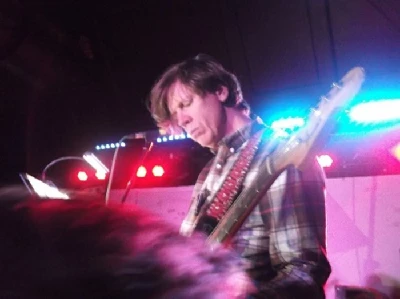 At the intimate Bodega in Nottingham, Anthony Strutt watches ex-Sonic Youth front man Thurston Moore, with Ride's Mark Gardener as support, play an intense but versatile set
Pennyblackmusic Regular Contributors
---