---
published: 13 / 11 / 2010
---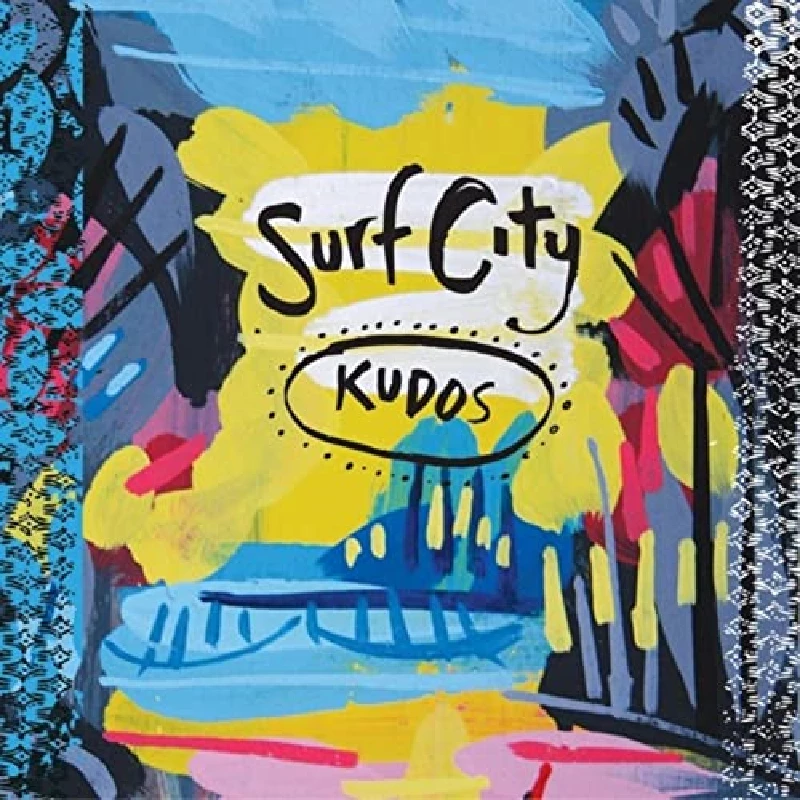 intro
Monotonous and gimmicky stoner pop on debut album from hyped New Zealand-based band, Surf City
The latest in a long line of bands such as Wavves and Best Coast, the kind of folks who work hard, play hard, and go heavy on the distortion, New Zealand group Surf City have recently released debut album 'Kudos'. The question now, however, is this – are the band just surfing a tidal wave of hype, or did they follow through with a record worthy of riding out the expectations, and delivering the goods? 'See How The Sun' is a promising opening, reminiscent of bands such as Simon Says No!, maybe even a slightly less melodic MGMT, yet as the album progresses the initially innovative DIY sensibility, refreshing in this age of polished production, grates, seeming more like a tacky gimmick than some remaining vestige of punk attitude. There are moments that manage to captivate one's attention(the wonderfully wasted 'Yakuza Park' being one), yet, sadly, not nearly enough of them to sustain interest - it sounds like you've been listening to the same song for half an hour, and like a song that wasn't even that enjoyable to begin with. This is an album jam-packed with three minute bursts of summery, stoner pop that, on their own, represent a listenable, perhaps even slightly enjoyable slice of music at the moment. Yet as an album, I, for one, am not sure this will deliver Surf City the Kudos they're aiming towards.
Track Listing:-
1
Crazy Rulers Of The World
2
See How The Sun
3
Kudos
4
Icy Lakes
5
Teacher
6
Yakuza Park
7
Retro
8
In Times Of Approach...
9
Autumn
10
CIA
11
Zombies
Band Links:-
https://www.facebook.com/killsurfcity
Label Links:-
https://twitter.com/firerecordings
https://www.facebook.com/Firerecords
http://www.firerecords.com/
https://firerecords.bandcamp.com/
https://instagram.com/fire_records/
https://www.youtube.com/user/FirerecordsUK
Have a Listen:-
Pennyblackmusic Regular Contributors
---