---
Miscellaneous

-

ICA, London, 19/9/2010
published: 6 / 10 / 2010
---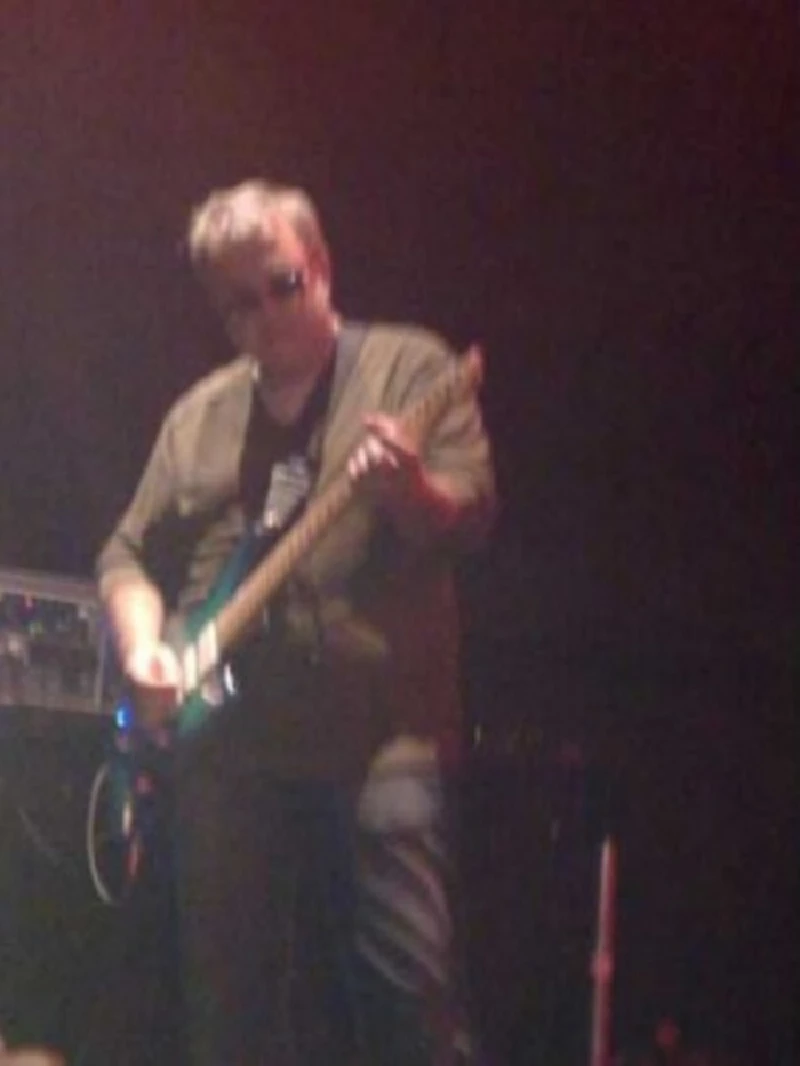 intro
...and on the last night Robin Guthrie, Heligoland and Daniel Land and the Modern Painters
The third and final night is opened by Daniel Land and his band the Modern Painters. They are based in Manchester, but originally Daniel is from Devon, Tonight his set is mixed by Mark Peters of Engineers of which Daniel is now also a full time member of. Daniel admits to being nervous to me later as it is a big gig for him and he is watched by his hero, Robin Guthrie, who does see at least some of his set. Daniel is a big bloke with a big hairdo that is a mix of Robin's hair when he was still in the Cocteau Twins and Robert Smith from the Cure's classic bird nest. The music that the Modern Painters deliver is perfect for Club AC30 as it is like the best of Slowdive remastered for this century. 'Within the Boundaries' opens the set. It is lush and has a cinematic appeal being both multi textured and layered. It takes me immediately to a place that only shoegaze of the best variety can. The vocals are dreamy as they should be and, as the music moves you, it gets louder and transports you even higher. 'Glitterball' is another lush, loud number with guitar that that takes you to heaven and back. Daniel confesses afterwards that it is a highly pornographic song. 'Locust' is from an earlier EP and again is reminiscent of Slowdive, while 'Lostening' which will appear on the Modern Painters forthcoming second album has smooth vocals from Daniel that float over the shimmering guitars. 'Off Your Face Again' is a song about drugs again and concludes the set in loud, but totally blissful style. They are the perfect opener for me and in fact blew away the headliner. Heligoland come from Melbourne originally, but are now based in France, where they recorded their just released third album, 'All Our Ships are White' which was produced and mixed by Guthrie. Their sound gets stronger as the gig moves on, but to start with they seem like simply a decent enough pop outfit. 'A Year Without Sunlight' is a solid pop rock number with both dreamy guitars and vocals from singer Karev Vogt. 'Kiss, Kiss, Bang, Bang,' has edgy bass and drums and trippy guitars. 'Nearness' moves along with grace and style as does a decent reading of the Passions' 'I'm in Love with a German Film Star'. 'Landscape', a new song which is still a working title, shows the band have more depth and is very haunting in its approach and drive. 'Cabo De Gata', which translates from its Spanish title as 'Cape of Cats', is a much more gripping song that shows why the band's music is suited to Guthrie's production skills. Robin Guthrie needs no introduction, but he isn't having a good night. His set is mostly based around him on guitar and a backing tape, which mostly isn't working properly. He finally asks Heligoland's bassist Steve Wheeler and drummmer Antti Makinen to back him and from there on it goes much better. The next fifty minutes is cinematic ambient guitar heaven. Everything is instrumental. There are no vocals other than questions and insults and praises shouted out to him from the audience, all of which he he answers. These days he looks like your favourite uncle, but his guitar playing still shines brightly.
Picture Gallery:-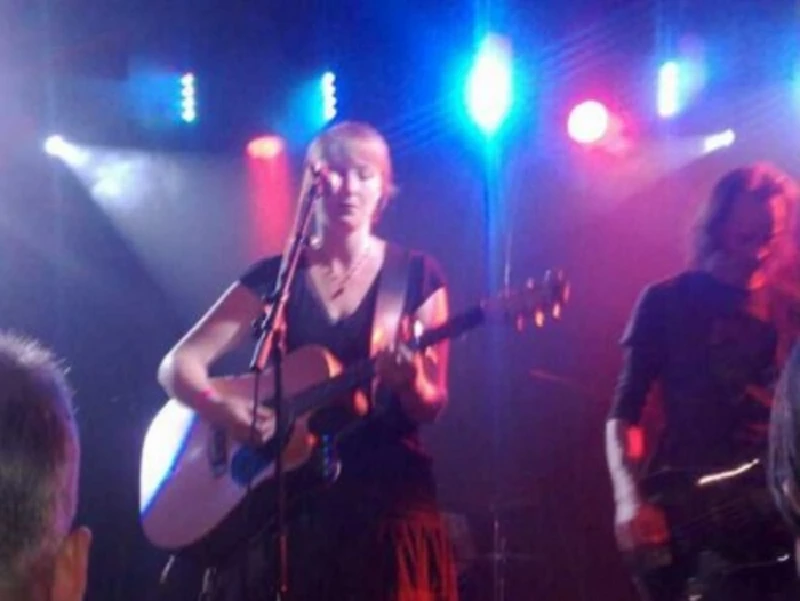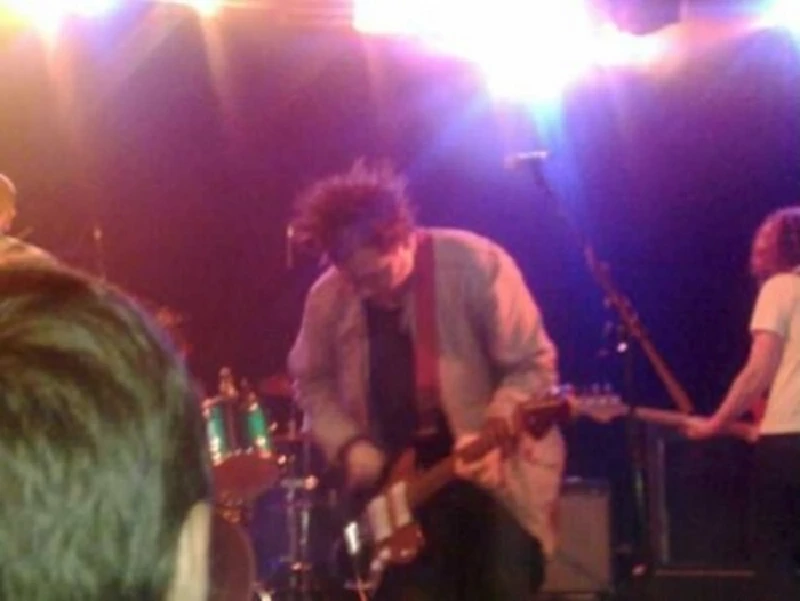 Visitor Comments:-
366

Posted By: julie, brixton on 30 Oct 2010
thought robin guthrie set was immensely boring didnt you? in fact the whole night was a self indulgent load of waffle.
---
Pennyblackmusic Regular Contributors
---