---
published: 8 / 5 / 2010
---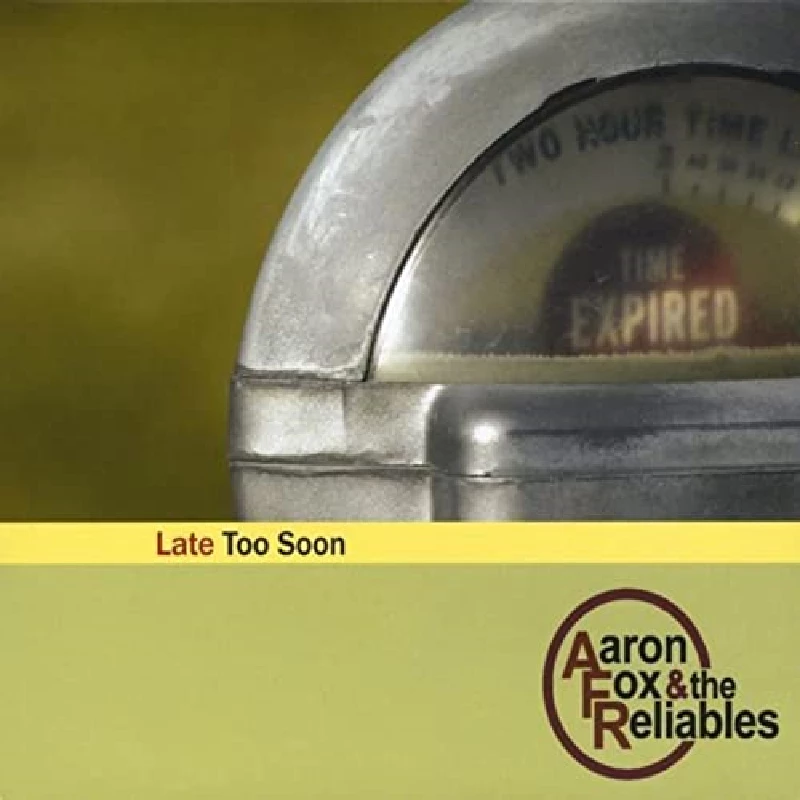 intro
Imaginative and timeless-sounding rock on debut album from Chicago-based band, Aaron Fox and the Reliables
The debut album 'Late Too Soon' by Chicago artists Aaron Fox and the Reliables hasn't come out soon enough. The band is fronted by Aaron Fox who sings and plays guitar. Bob Vodick adds bass, Mike Burns plays guitar as well and Rick Zygowicz establishes and keeps up a robust back beat. Backing vocals are shared by both Vodick and Burns. The ten-song album features some stellar songwriting. Fox bares his soul and creates a masterful beginning, middle and end in each track. There's a strong pull toward nostalgia in many of the themes, and, quite often, you feel pulled back into the early days of the British invasion. Kinks-like riffs and well-situated minor chords contribute, and Fox's dreamy voice is perfect for the narrative nature of the material. 'Looking for a Place to Hide' starts the voyage off with great guitar energy and a bombastic back beat. While, 'Over Again', where Fox warns, "don't you steal my thunder," and also infiltrates a strong sense of place "fading down at 4 PM at my hotel room", is more hook-laden, but equally riveting. 'Get Down' features the subtle swell of Brian Leach's keybaords and some more of that radiant introspection: "looking back at the things we used to do" is the line which foreshadows some deep pockets of emotion. 'Falling Fast' slides into a more gentle guitar and litany of reflection. "I bit off more than I could swallow trying to fill the trenches of my soul/I went off the deep end into shallow ground" fully fleshes out the angst. '"Welcome to the 21st Century," begins 'Too Tired to Sleep.' A philosophical query is posed: "What's the matter? It's not what you thought it would be?" Fox crafts songs so that you're immediately thrust into the vortex of the problem. Each song, therefore, "reads" like a novella. 'Nothing Has Changed' also heads back to the past. "Do you remember the days when the most important thing was a pocket full of change?" 'Vapor Eyes' is the quintessential other realm song. "Waiting for the world to move in a new direction," Fox ruminates; his voice buried in liquid strings. 'Baby, I Got You' plays out like a psalm; more quiet and centered than some of the previous fare, and the closer 'If It's Not Broken' is engaging and steeped in more of Fox's heart-felt awareness. A photograph of a parking meter is shown on the album's cover. It says "time expired." Ironically, though, Aaron Fox and the Reliables don't have to be concerned about an empty hour glass. Their imaginative wares speak volumes and this debut, 'Late Too Soon', an amalgam of deep thought and rollicking riffs, is absolutely timeless. Stay tuned, Chicago!
Track Listing:-
1
Looking For a Place to Hide
2
Over Again
3
False Alarm
4
Get Down
5
Falling Fast
6
Too Tired to Sleep
7
Nothing Has Changed
8
Vapor Eyes
9
Baby I Got You
10
If It's Not Broken
interviews
---
Interview (2011)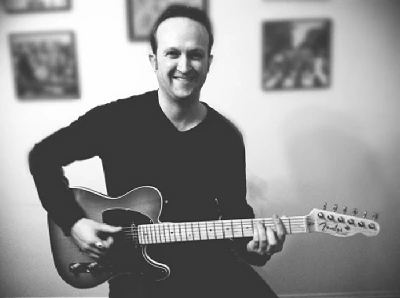 In our second interview with him, Lisa Torem talks to Aaron Fox from Chicago-based indie pop/rock group Aaron Fox and the Reliables about their forthcoming second album and drive to keep making music together despite conflicting schedules
Interview (2010)
live reviews
---
Uncommon Ground, Chicago, 23/12/2011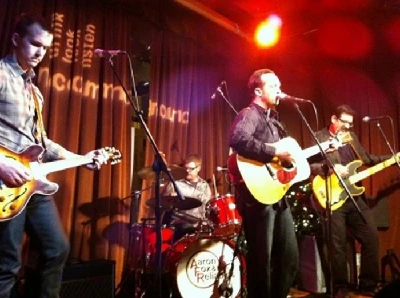 Lisa Torem watches pop/rock outfit Aaron Fox & the Reliables play a forceful set of their harmonic indie rock in their native Chicago.
Pennyblackmusic Regular Contributors
---