---
published: 26 / 11 / 2011
---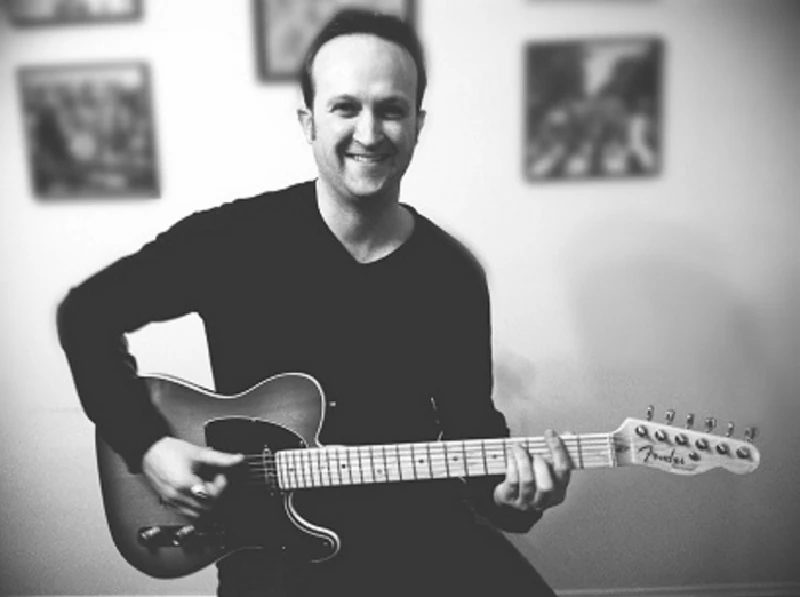 intro
In our second interview with him, Lisa Torem talks to Aaron Fox from Chicago-based indie pop/rock group Aaron Fox and the Reliables about their forthcoming second album and drive to keep making music together despite conflicting schedules
I first came in contact with Aaron Fox, of Aaron Fox & the Reliables, after he had sent a letter to Pennyblackmusic in the UK. I was surprised to hear that they were a local band located just minutes away from my home in Chicago. Aaron, Mike Burns and bassist Bob Vodick met with me for the first time in my living room, in 2009, where we talked for several hours about the early formation of the band and their vision of where they would take it. Berklee College graduate, lead vocalist and chief songwriter, Aaron, had met up with guitarist Mike Burns (formerly of The Blind Robins) initially in 2009. The fact that their musical influences differed turned out to be a plus. Aaron's love of the Beatles, Tom Petty and Wilco versus Burns' interest in country western and Led Zeppelin meant that ,after their collaboration, their riff-heavy, catchy tunes would appeal to an ever greater audience. The last member of the band, drummer, Rick Zygowicz, had another engagement that day, but we covered much ground, anyway, as the trio detailed the decisions made when recording their debut, 'Late Too Soon' with producer Brian Leach and how their joint influences continued to shape their onstage sound. Since then, Aaron Fox & the Reliables have produced a video based on 'Looking for a Place to Hide' and have played top Chicago and Midwest venues and fests. Their appreciation of their close-knit fan base and committment to each other as working band members, despite full-time careers and family responsibilities continues to shine through. As usual, Aaron Fox & The Reliables are hard at work writing and arranging new tunes; some which diverge sharply from their signature work, but still contain the riveting, power pop synergy that their audiences have come to expect. In this follow-up interview, two years later - this time solely conducted with Aaron Fox, we find the band still driven to create and perform exceptional material despite clashing schedules. PB: We first spoke a few years ago after 'Late Too Soon' debuted. Since then, you've recorded some new tunes which I've just heard. 'What We Think' sounds like vintage Aaron Fox; great harmonies and riffs. But 'Unpromised Land' is cut from a completely different cloth. Can you tell us about the origins of this tune, what the theme means to you and how the instrumental arrangement came about? AF: 'What We Think' deals with the aftermath and differing opinions between two people after a one night stand. The idea and theme of 'Unpromised Land' stems from insecurities involving everyday life. It's about the struggle of attachment and the realization that whatever wealth we have accumulated won't belong to us forever. Really, it's about our false idea of happiness and forgetting where we found it in the first place. Kind of a bummer, huh? We created the musical arrangement first, the lyrics came later. Musically, the song has an ominous and mysterious tone, so I knew the lyrical subject matter had to match up accordingly. We were excited about the inception and completion of 'Unpromised Land' because it was a slight departure for us. PB: I know Brian Leach produced your first album. Was he involved in the new cuts or have you been using a new producer? AF: We produced all the new songs ourselves. PB: Why the name, "Reliables"? Was that a throw back to a simpler time when bands had names like the Cardigans? AF: I would say Tom Petty & the Heartbreakers is a more accurate model for the band name. I was initially against the idea of putting my own name in the band title, but the guys talked me into it. So, instead of 'The Reliables', it became Aaron Fox & the Reliables. Ultimately, the name suited us perfectly because Mike, Bob, and Rick are, in fact, reliable.....and I'm not! I forgot all about the Cardigans. What are they up to these days? PB: Are you looking ahead to another recording project? Will you be coming up with an EP or full-length CD in the near future? AF: We're getting ready to record another full-length album's worth of new songs, but it's a matter of deciding which ones will make the cut. We're hoping to make the new material available sometime later in 2012. PB: In your first interview with Pennyblackmusic, you said, in regards to one of your inspirations, the Chicago-based band, Wilco, "They have changed their sound, (but) they're rooted." Is that a characteristic you'd like the reliables to be known for? AF: I think it's important to have a "sonic identity" as a band that your fans can grasp onto, but at the same time, you have use your creative gut and allow yourself to explore new territory. I've been a Wilco admirer for a long time. Not only do they write incredible songs, but they are extremely bold and fearless with the risks they take sonically. Despite all that, they have a sound that their fans can identify. I'd say it's worked out for them quite well! They are a very inspiring band. PB: I've noticed that, apart from the band, you have performed quite a few acoustic sets this year. What prompted this and what has the response been like? AF: More than anything else, I just wanted to get out and play more. I have performed solo acoustic sets, but also stripped down sets with Mike, Bob, and Rick. It's given us a chance to rearrange our songs and become more versatile as a band. We've gotten a nice response from it. Some of our fans prefer the quieter arrangements more than the "rock" arrangements. Of course, I enjoy them both for different reasons. PB: Since we've spoken, the band has also produced a video for 'Looking for a Place To Hide'. It initially centres around a movie theater and it has a light tone. How did you plan out this video, and will you consider creating and producing another video? AF: Our friend John (who is a big AFR fan!) generously directed and produced the whole video project. He created the storyline and booked the crew and venue for the shoot. All we had to do was show up! The shooting was all done in one day, but took several weeks to edit. It's a goofy little video and we got quite a few laughs out of it. We would love to make another video when the opportunity presents itself. PB: In your earlier days, the band assumed a DIY approach. Are you still dividing up the tasks of promotion and arranging, etc., amongst the band members? Are there any horror stories or success stories that you'd like to pass on to newly formed bands? AF: The DIY approach hasn't changed. We're divvying up the promotional tasks as evenly and appropriately as we can. I couldn't ask for three more supportive guys than Mike, Bob, and Rick. They are incredibly smart, driven, and talented. We all have each others' backs and believe in what we're doing. You can't ask for more than that. We all, however, have jobs and in some cases families, so it's hard to find time to promote as frequently and effectively as we would like. PB: Which song from 'Late Too Soon' has attracted the most attention from fans and from the press? Are the songs you predict to be most successful the ones that usually are? AF: The song that got the most response in the recording studio was 'Nothing Has Changed', but the listener favorites (both fans and press) seem to be 'Looking for a Place to Hide' and 'Too Tired to Sleep'. 'Over Again,' 'Get Down,' and 'Falling Fast' have, however, gotten high praise as well, so the response has been pretty widespread. I don't try to predict which songs will be successful. I'm just happy to get them out there and hope that people want to hear them. PB: What are yourplans for touring? I know the band has been fascinated with some of the festivals in the UK and, in particular, with Liverpool. Is that still on the horizon? AF: Our goal in 2012 is to venture outside of Chicago a little bit more. Our focus is still on the Midwest region, but we're open to venturing out a little further if the time and opportunity is right. And yes, we would love to perform in Liverpool at some point, but aren't sure when. PB: You've played at Pierogi Fests, small, neighborhood saloons and some of the more upscale venues in the Chicago area. Where does the band feel most at home when presenting new material, and where do your most loyal fans generally congregate? AF: Every show presents a different challenge for us, but we appreciate all venues of all sizes. We've spent the most time in neighborhood saloons, so I suppose that's our most natural habitat. But every show has a different audience, so we have to play to our audience appropriately. At the larger festivals, we'll mix in some cover songs that people will know, but we try to pick songs that aren't overplayed and fit in well with our sound. Often times, we will experiment with our new material at the smaller bars and clubs. PB: Aaron, has your songwriting approach changed much since the inception of the band? If it has, can you explain how, and if it has stayed the same, can you elaborate on what the magic formula has been? AF: The approach for the new songs has been much more collaborative. With the exception of 'Get Down', I had already written and arranged the other songs from 'Late Too Soon'. Mike, Bob, and Rick certainly gave the songs new life with their performances on the album, but the 'Late Too Soon' songs already had a history long before we got into the studio. I'm still the lyricist for the new songs, but everything else has been a team effort. Mike, Bob, Rick and I are combining our creative ideas much more cohesively and I think that is noticeable in the arrangements. The dynamics are a little more expansive and the content is a little more complex. It's been a refreshing and enlightening experience for us. PB: There is an expression that a single journey begins with one step. In your opinion, how does a single song begin? AF: The foundation of a song can begin from anywhere. Lately for me, the music has been taking shape first, which creates the atmosphere for what I think the song is supposed to be about. But I've written songs where the lyrics were created first as well. Or a melody ('Falling Fast'). In one of our recent rehearsals, I told Rick to "start playing a drum beat....any drum beat." Then Bob followed with a bass line. Then Mike and I would join in with some guitar stuff. Before we knew it, a song was taking shape. I recorded our jam, brought it home that night and listened to it, and the following week I had lyrics and melody to go with it. There are no rules, but you start with whatever foundation you've got and build it from there. PB: If you, Bob Vodick, Mike Burns and Rick Zygowicz were put in charge of the US government, what would you do first? AF: Take a decent chunk of the military budget to start a program to provide assistance to artists and musicians, so they can concentrate on creating art without having to worry about making money to survive. The artists need more love and support, man. We'd all be lost without them. PB: Thank you, Aaron.
Picture Gallery:-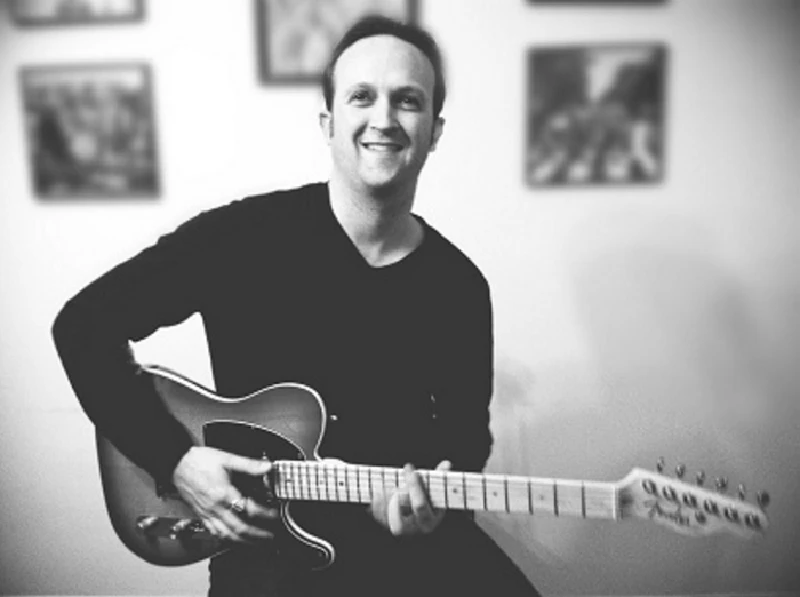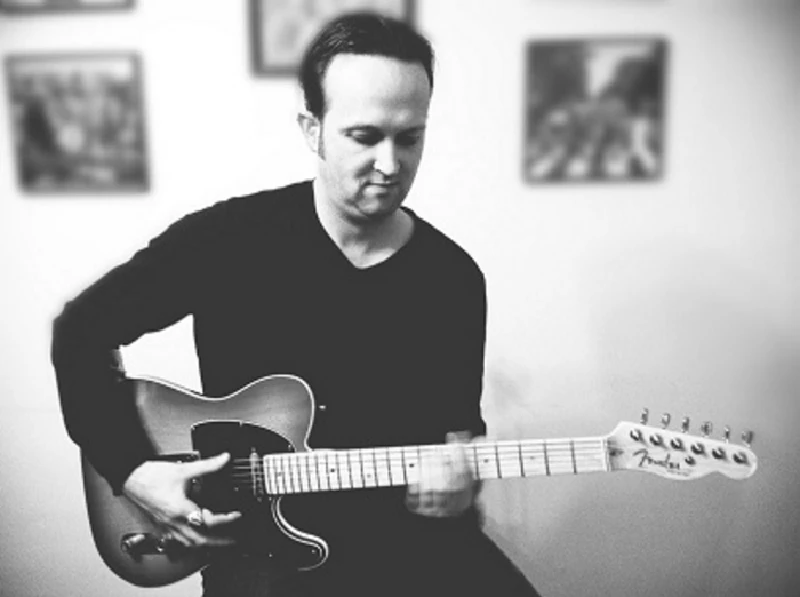 interviews
---
Interview (2010)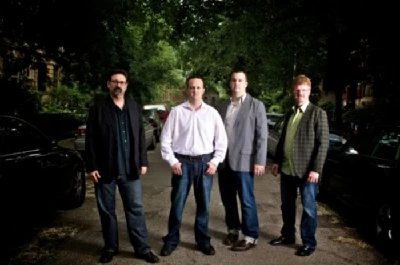 Lisa Torem speaks to Chicago-based indie pop/rock group Aaron Fox and the Reliables about the formation of their band and their recently released debut album, 'Late Too Soon'
live reviews
---
Uncommon Ground, Chicago, 23/12/2011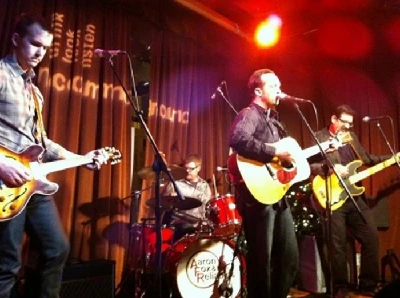 Lisa Torem watches pop/rock outfit Aaron Fox & the Reliables play a forceful set of their harmonic indie rock in their native Chicago.
reviews
---
Late Too Soon (2010)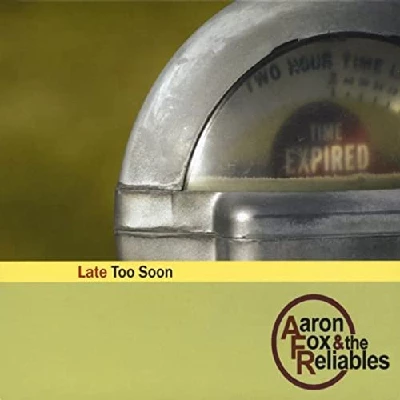 Imaginative and timeless-sounding rock on debut album from Chicago-based band, Aaron Fox and the Reliables
Pennyblackmusic Regular Contributors
---