---
Anthony Phillips
-

Pathways and Promenades: Missing Links Volume IV
published: 26 / 3 / 2010
---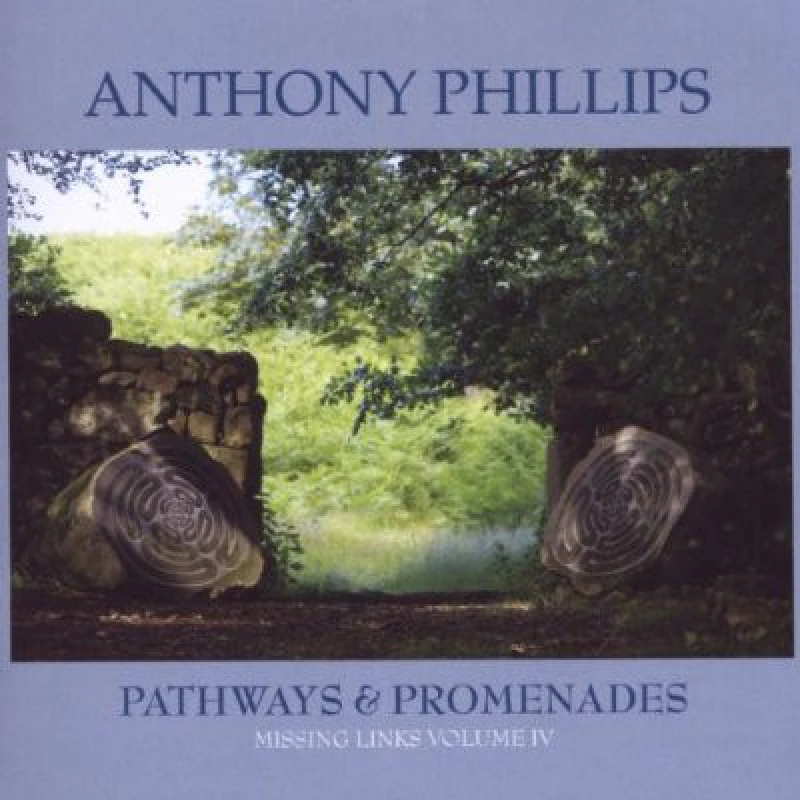 intro
Excellent largely instrumental collection of rarities from former original Gensis guitarist, Anthony Phillips
We covered the re-issue of the former original guitarist in Genesis' solo albums last year and commented then on what a superb job Voiceprint Records had done on not just the remastering but on the way the CDs were packaged. The presentation of this, obviously the fourth in Voiceprint's 'Missing Links' series ,doesn't quite match up to the excellence of those solo albums but it still goes some way to show the major labels how to do the job properly. One wonders that now those initial solo albums have now been released in what must surely be their definitive issues and with, what is it now, ten albums worth of the 'Private Parts & Pieces' series already released just how much more of Phillips work is left in the vaults and is it, in fact, worth issuing? Well if there are any more tracks of the quality of any of the songs on 'Missing Links 4' left lying around anywhere there are certainly enough ears willing to listen I would guess. The sad thing is that a series of albums like this is only likely to be bought and enjoyed by Anthony Phillips fans or those who simply must have anything remotely connected with Genesis, especially in their early years. For the fact is that this music is so relaxing, so beautifully executed that it deserves a much wider audience that it is ever likely to get. 'Missing Links 4' comprises a host of songs that were only ever originally released on compilation albums and most of those were not that easy to obtain even at the time of issue. So that alone will make a lot of Phillips fans shell out for this collection immediately. But, as usual, Voiceprint have gone that extra mile by adding some tracks from the Library music Phillips has composed and recorded over the years and which receive their first commercial release on 'Missing Links 4'. As if that was not enough we also get the previously unreleased song, 'Halycon Days' which was written and recorded for 'Private Parts & Pieces IX : Dragonfly Dreams' but never used then. A lot of the music on this collection has classical overtones but it is so easy to lose yourself in, it's not hard work to appreciate the beauty in these pieces of music. As would be expected by anyone who knows of Phillips past work his guitar playing is superb throughout and the melodies Phillips has composed here are simply stunning and, for the most part, instant. A track like 'Haven from the Sea' is the most gorgeous string -laden melody of a song I have heard in ages and is just one of the highlights on this twenty three song collection. Mainly instrumental albums are not everyone's thing, there are those of us who really have to be in the right frame of mind to take too much of that type of album in one sitting, especially when it inclines to classical music which some of us may not have quite gotten round to fully appreciating yet, but it's to Phillips credit that one of the albums I've been reaching for more and more recently is 'Missing Links 4'. It does what all good albums do and takes you away on a journey and when the music can do that without any lyrics to influence you then that's a pretty powerful effect the sound is having on you. Considering that the pieces of music cover a number of years (the previously released tracks go back as far as 1996 and are as recent as 2004) and that they come from various recording sessions the whole collection gels extremely well. It's almost as if these pieces of music were made to be assembled on one album. But as the tracks were assembled by Phillips together with Jonathan Dann I guess that should be no great surprise. What is a surprise though is that this collection is one of the most beautiful pieces of music I have heard for a long time and, even though being familiar with Phillips solo albums, I was still surprised at how much I enjoyed these pieces and how it takes no time at all to appreciate their beauty. Another fine collection from Phillips and Voiceprint Records and highly recommend not just to fans of Phillips who will buy this anyway to finally get their hands on some hard to find gems but to any music lover who wants to be taken away for awhile to the beautiful places Phillips conveys in his music.
Track Listing:-
1
The Golden Road To Samarkand
2
Promenade
3
Sceptred Isle
4
Danza Cuccaracha
5
Fallen Idol
6
Cascades
7
Sky Dawn
8
Misty Mountains
9
It's All Greek To Me
10
Haven From The Sea
11
Heavenly Gene
12
Ironclad
13
Water Gardens
14
Night Train
15
Sleeping Giant
16
Sombrero
17
Irish Lament
18
Aurora
19
Without You
20
Sad Exodus
21
Summer Of Love
22
Light Rain
23
Halycon Days
Band Links:-
http://www.anthonyphillips.co.uk/
http://en.wikipedia.org/wiki/Anthony_Phillips
https://www.facebook.com/AnthonyPhillipsOfficial
profiles
---
Anthony Phillips (2009)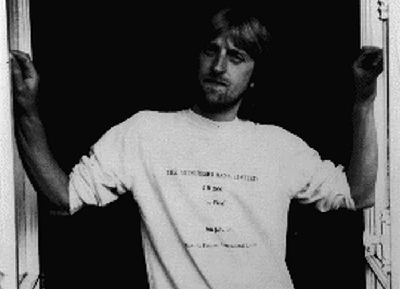 Anthony Phillips was the original guitarist with Genesis and appeared on their debut, 'From Genesis to Revelation'. Malcolm Carter examines three of his solo albums, 'The Geese and the Ghost', 'Wise After the Event' and '1984, all of which have been recently reissued.
Pennyblackmusic Regular Contributors
---