---
published: 13 / 1 / 2010
---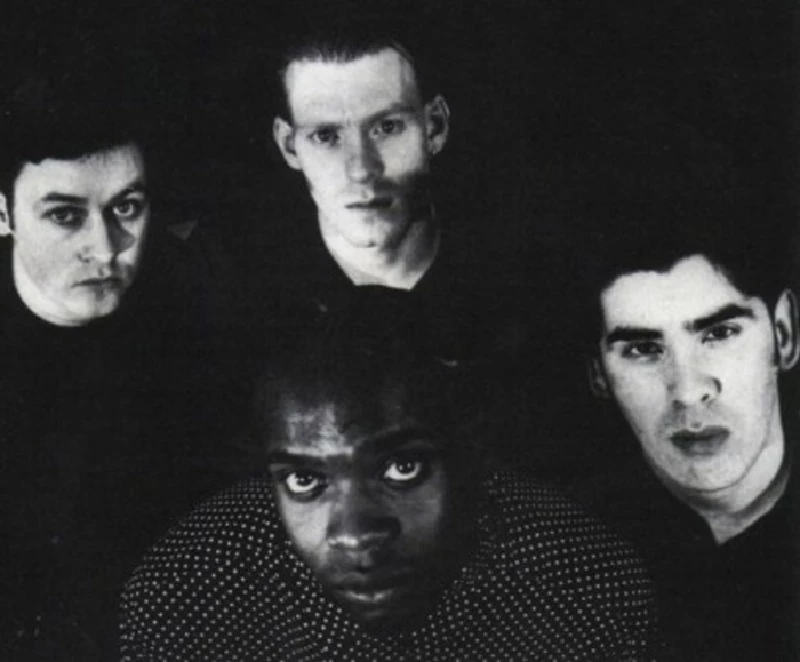 intro
80s Bristol-based indiepop band the Brilliant Corners have just had released on CD for the first time two mini-albums and an EP. In what is our second interview with him, singer Davey Woodward, who now fronts the Experimental Pop Band, speaks to Dixie Ernill about his former group
At the end of 2009, the early recordings of Bristol's much loved indie-popsters the Brilliant Corners were finally released on CD by Cherry Red, nearly twenty five years after their original vinyl release. Combining both the bands first two mini-LPs ('Growing Up Absurd' and 'What's in a Word') with their classic 1986 'The Fruit Machine' EP, the CD captured the band at a key stage in their career. Arguably the best of the C86 style bands, it is surprising and indeed criminal that the Brilliant Corners never actually progressed from a cult following to household names. In frontman Davey Woodward they had a songwriter of considerable talent and wit who, with a clever turn of phrase, could make the mundane elements of life sparkle like sunlight snagged on a barbed wire fence. He could also spot a catchy tune at 1000 paces and together with his musical cohorts knew how to put on a decent show. Despite having been involved with his current band, the Experimental Pop Band for fifteen years and with a solo record close to production, Davey was happy to delve back into the mists of time to discuss the early days of the Brilliant Corners. PB: It's good to see that Cherry Red have released the long deleted mini-LPs, 'Growing Up Absurd' and 'What's in a Word' together with the 'Fruit Machine' EP on a compilation. How did the project come about and are other releases planned? DW: Cherry Red contacted me. I thought why not. We discussed the best way to put the songs out - chronological seemed best . They do have plans for further releases - the other albums and maybe a singles comp too. I think the three discs work really well – it'd been a long time since I heard those songs and they sound great! I liked the fact they kept the label kept the artwork simple and the sleeve notes are funny/ interesting too. There's a lot of Brilliant Corners stuff on the web, so it's good to have a proper CD of those old releases. PB: Back in 1985 when 'Growing Up Absurd' was first released it was a marked progression from the band's early swampy/rockabillyesque singles, with the music press drawing comparisons with the likes of Lou Reed and Josef K. Was it a conscious decision to change musical direction or just a result of the band's improved command of their instruments? DW: A lot of people don't realize that we were playing music in 1982 and we were really messing around with lots of musical styles. Our first two singles were rock 'n' roll because we were angry and primal. We were never going to stick to one thing that would be really dull. A bit like always knowing what the next Oasis album would sound like. I saw Josef K at Trinity Hall in Bristol in 1981, I think. Me and fifteen other people - they were fantastic. Lou Reed? Well that guy gets everywhere. PB: Despite you only being in your late teens at the time the lyrics on many of the songs are incredibly advanced, with the likes of the title track 'Growing Up Absurd' and 'Southern Mystery' having a distinct Bob Dylan feel. What were the inspirations behind the lyrics and what other non musical influences did you have such as books and films etc.? DW: Ha! no, no, I was no teenager. I've always looked younger than I am. I was in my early twenties and was living a very 'Boho' lifestyle in a part of Bristol called Stokes Croft, which at the time was dangerous and cool - punks, art students, drugs, and militants. It still has a certain downbeat chic these days. The band rehearsed in my shitty loft bed-sit. (There's a picture of it on the inner sleeve of the 'Creamy Stuff' comp.). The words thing was very influenced by the books and poetry I was reading and records I was listening too. I taught myself to read when I was about 17. I left school illiterate. Once I could read I was hooked and I guess I found other people's words magical and affecting. I wanted to learn that magic so I put it into songs. Also it was a good way of writing about personal stuff with out it sounding too personal. PB: There were only six tracks on 'Growing Up Absurd', but at the time the band were playing live a number of other quality songs that have never seen the light of day such as 'Faithful Lips', 'Bluebell', 'Something Special' and 'Fire Town'. Why was a full length LP not released? DW: You got me there. I don't know. I do remember some of those other songs as sounding quite funky. Maybe we decided that it would just confuse people. To be truthful I can't remember. I have no idea what 'Something Special' and 'Firetown' sound like now. PB: A personal favourite from that LP is 'Mary'. Was it based on a real person/event and was it ever played live? DW: We played 'Mary' quite a few times live - mostly when we toured Germany. I do believe that a German band- can't remember who - covered it. My landlady was called Mary but the song is not about her PB: No singles were released from 'Growing Up Absurd'.If you could have released one what would have been your choice? DW: 'Growing Up Absurd' or 'Southern Mystery'. PB: The 'Fruit Machine' EP which followed in May 1986 remains a fantastic piece of vinyl with all four of the tracks being worthy single material. 'Meet Me On Tuesdays' in particular has stood the test of time. The lyrics to 'Everything I Ever Wanted' are particularly sad. What are your thoughts on this EP? DW: I have always had this obsession with creating a kind of cultured pop or pop music that has something else to it. Now a lot of people will tell you that once you intellectualize pop it stops becoming pop. I don't believe that. 'Fruit Machine' and many of the records that followed were my attempt at trying to create a perfect pop record. PB: The addition of trumpeter Dan Pancini for 'Fruit Machine'added an extra dimension to your sound. How did he come to join the band? DW: Dan was in our original line up. He left to go to uni and he lived in Brighton manufacturing lots of LSD. When he came back to Bristol we got back together. Dan got me into jazz. PB: I'm sure I've read that the band were close to splitting up around this time. Thankfully this never happened, but was there any truth in it? DW: Split up? No I don't think so. We were having a great time touring. PB: At the end of 1986 your second mini-LP, the 8 track'"What's in a Word', was released and gained some very healthy reviews. Similarly to 'Growing Up Absurd', you chose a mini-LP rather than a full length one despite having a raft of additional tracks in the can, such as 'Arlington Villas', 'Anticipation', 'Happy Capital' and 'What Can I Do?'. What was the reason behind this? DW: Again I don't know why we didn't include those songs. Maybe at the time we had ideas about strict quality control. PB: Singles were very much en vogue back then, with the indie chart having far greater significance, but only 'Brian Rix'was belatedly released as a single in 1987. Were there no plans to release any other singles from the LP? DW: Singles. I would have liked to have put out a single every four months like bands did way back. The problem was me and the bassist, Chris Galvin, were trying to run the label and learning along the way and making a whole load of mistakes too. Half the time the sums never added up. I suspect it was cash flow or our drummer Bob Morris wanting a new drum kit or guitarist Winston Forbes trying to get money for some new clothes. I remember that was always happening. So not enough singles. PB: Around this time you recorded a number of sessions for the BBC including some for the legendary John Peel. How satisfying was it to hear your songs on the radio and did you actually get to meet him? DW: Me and Chris met John Peel in Bristol when he was doing a disco. They were called discos. It was at Redland Poly site and, well, it was like meeting the Pope. He was just so down to earth in an odd kind of way. It might have been the same night U2 were playing - I could be confused about this. I do remember us talking about toothpaste for ages. He had forgot his. A dream come true those sessions PB: 'Growing Up Absurd','What's in a Word' and 'Fruit Machine' all came out on the band's own label. With the gathering popularity, increased press coverage and regular gigging, were major labels interested in signing the band back then and if so did you come close to putting pen to paper? DW: We had a manager called Andy Franks. Well he was not an official manager, but he was into our stuff and was helping us out. He had seen our early gigs in Bristol at the Domino,where he sometimes worked the door. Told me I would go places! He was in fact Depeche Mode's tour manager - they got a bit pissed off with him for spending too much time with us and he had to drop us! Oh yes – labels. Lots of them chasing us when Andy was involved but they would see us live and be put off. PB: Matt Haynes, the co-founder of Bristol based Sarah records, has written the sleeve notes. Was a deal with Sarah records ever considered? DW: No, not at all. I remember seeing Matt at some gigs and the local record shop,Revolver. He may have even spoken to us and Bob or Chris were probably rude and piss taking, because that's what rough arsed kids do. Or maybe none of that happened. Sarah Records were a really popular indie label when the Brilliant Corners moved away from pure pop and entered our concept rock years. I was really surprised when I read the notes - he really did capture the times back then. PB: The June Brides, who are often compared to the Brilliant Corners, supported the Smiths in 1985. Do The Brilliant Corners have any similar claims to fame? DW : Gosh, June Brides. People tell me Phil Wilson,the singer from the band, has a real bee in his bonnet about me and to this day he slags me off on indie web sites. I'm sure I was very cordial when I met him. In fact I let the band stay in my digs once. I do remember they were sober and we were drunk. Mmmm. I blame Dan's trumpet for the comparisons. The Brilliant Corners supported Nico and John Cale. Now that is cool! PB: The Brilliant Corners finally called it a day in 1993. Other than Chris Galvin who sadly died around 10 years ago, do you still keep in touch with the other members of the band and in light of the Cherry Red release is there any possibility of some re-union gigs? DW: Occasionally I see Bob, but no one else. I couldn't reform the band with out Chris. I don't believe in bands reforming because they always sound shit. PB: Since the mid 90's you have fronted the Experimental Pop Band and released five LPs, the last being 2006's excellent 'Tinsel Stars'. When is a new LP likely to be released? Davey Woodward: Do you know the Experimental Pop Band have been together for 15 years….. So, yes. I guess we need a sixthLP and yes we are making one. It's called 'Boxing Gloves vs The Crayon Set'. It's our most noisy one, with quite a bit of improv grooves, but with a few tunes you can cry and hum too. Imagine Can on E doing cover versions of Pulp. PB: You have also embarked on a solo career, playing a number of low key gigs often as support to the Experimental Pop Band over the last few months. A promo CD has been made available at these shows, but when are you releasing some songs officially? DW: Well, all the art work is done and the track-listing has painstakingly been sequenced. I really hope the album will be out March or April. I have a whole load of other songs I need to record. Doing some songs with a drummer called James. Stuff sounds odd but good. So next time I play it will be solo but with a drummer. PB: Thanks for your time.
Picture Gallery:-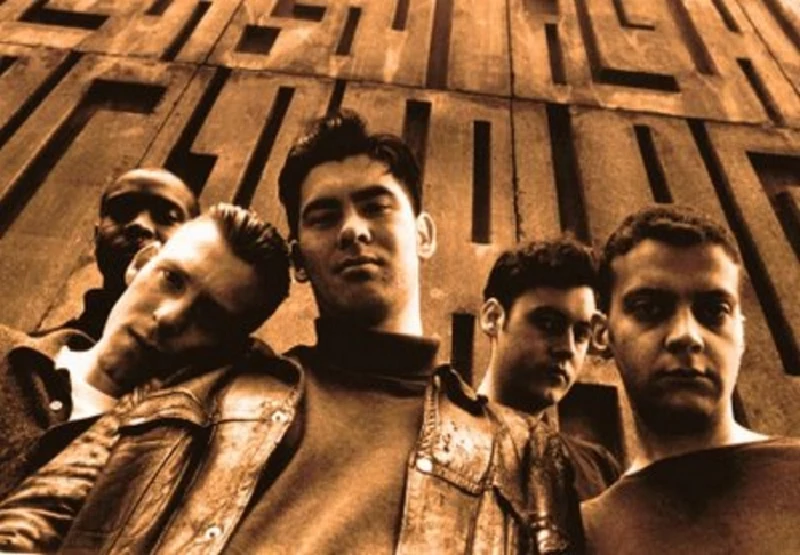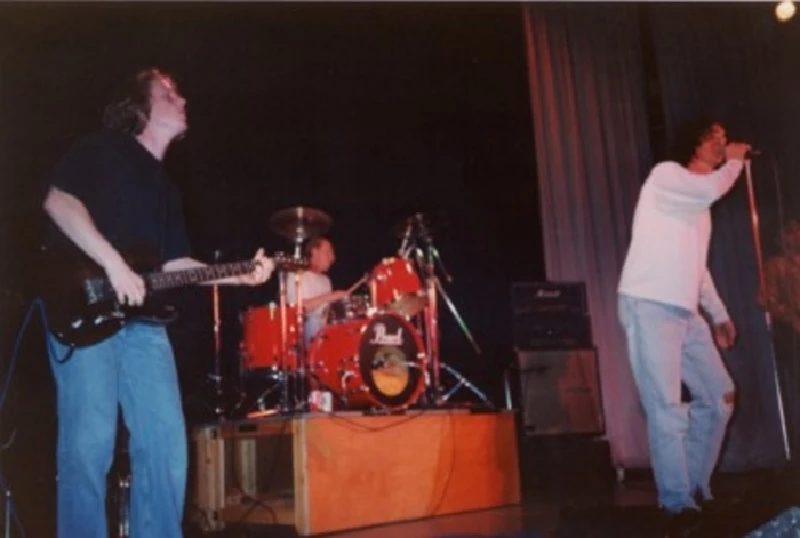 Visitor Comments:-
609

Posted By: Dean Stenner, Bristol, UK on 10 Feb 2013
Fantastic news that the corners are releasing an album. I'm lucky enough to have been able to sit in on the early corners practice sessions and goto some of the early gigs, i was still in school when fever and blackwater was released, from that early on the Corners unique sound continued to form my musical tastes, even today i get excited at the sound of a corners track starting, I still have all my old original vinyls and my son has also fallen into the BC musical trap, with his own stuff. There's something about the experience of the musical past which makes me very excited and impatient in anticipation of the future. Can't wait to get my hands on this new album. PS Hello Ginge.... Dean
---
511

Posted By: ANDY SPEARING, INDIANA...U.S.A. on 04 Dec 2011
i befriended and eventually worked for the corners way back,we all had a blast travelling to god knows where even made the tour of germany.what a great group of guys.seen em pack clubs and then play to 4 people.but they still played.they believed in their music and never sold out.they played we drank and had fun,then did it all over again the next night!!chris galvin who played bass was a real musician in the truest sense of the word.still miss him not being in this world.LOT OF GREAT MEMORIES FELLAS!!THANKS......ANDY.......GINGE
---
481

Posted By: terry, newcastle upon tyne on 14 Oct 2011
great to hear davey is happy and still making music,seen the corners lots and never disappointed.i was really sad when chris died a really nice guy when i ever met him,and i think daveys right not to reform because it would not have been the same without him,however much i would have loved to have seen bob and davey play the corners songs again.good article well written,thanks terry.newcastle.
---
253

Posted By: Phil Wilson, Devon, UK on 02 Feb 2010
" People tell me Phil Wilson,the singer from the band, has a real bee in his bonnet about me and to this day he slags me off on indie web sites. " People really shouldn't believe what people tell them! I did say this on an indie site once: "Early on they were a rockabilly type thing, then went jangly, then went baggy. They could certainly follow the trends ....". Slightly catty, perhaps, but one glib comment only! Good luck with the re-releases and new stuff, Davey.
---
live reviews
---
The Exchange, Bristol, 2/11/2013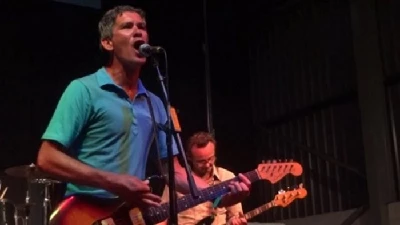 Dixie Ernill watches massively underrated indie pop group the Brilliant Corners back after an absence of twenty years play an excellent set at The Exchange in Bristol
favourite album
---
Fruit Machine (2006)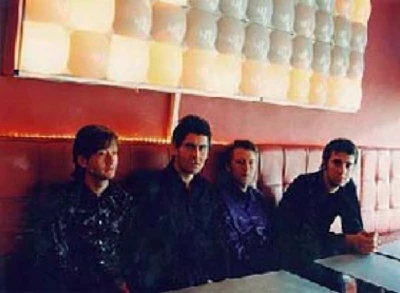 In the latest in our 'Re : View' series. in which writers re-examine records from the past, Dixie Ernill looks back nostalgically on Bristol indiepop band the Brilliant Corners' excellent 'Fruit Machine' mini-album
Pennyblackmusic Regular Contributors
---