---
published: 1 / 12 / 2009
---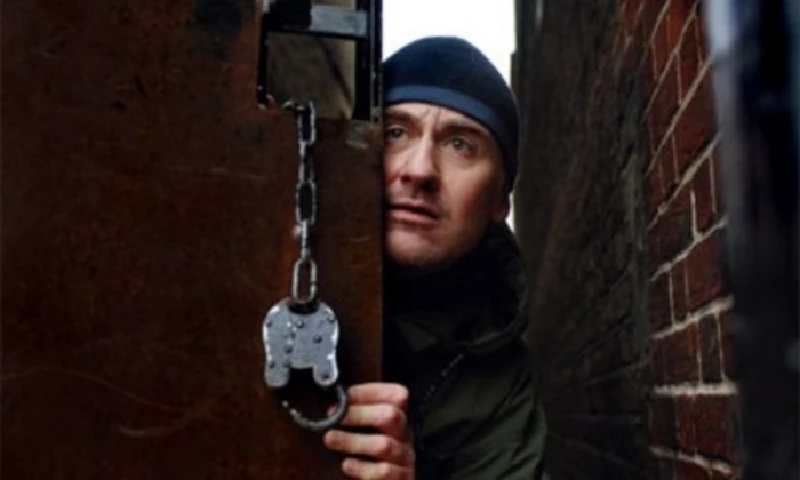 intro
Mark Rowland speaks Dan Treacy, the front man with influential C86/punk group the Television Personalities about his return to making music, his much publicised mental and physical health battles, and the band's new album which is due out next year
There is a man at the front of the crowd who is visually striking in an already motley group. He is large, but not tall, and wears a fur coat that trails along the ground. He carries a walking stick adorned with all manner of junk – a stuffed Tweety Bird toy is visible among it. He wears a clock around his neck, a la Flavor Flav, as well as other gaudy necklaces. When he turns round, it becomes apparent that his right eye is missing; a nasty scar and sagging empty socket is visible in its place. On the back of his head, the word 'FEAR' is written in large black letters. It may be hair, but as the rest of his head is totally bald, it seems unlikely. He appears to be having a great time. This is the icing on the very weird cake that is the Television Personalities' set at the Half Moon pub in Herne Hill, London. There is no set list – the band simply follow frontman Dan Treacy's lead, working out the songs from the first few wonky chords. Initially, the sound is joyous – everyone is reveling in making music for the sake of it. Treacy seems to be genuinely enjoying himself and the praise that the crowd lavishes on him, smiling and joking with the audience and storming through favourites. The crowd, in turn, is reciprocating the good vibes, dancing and, in some cases, singing along. It's a mixed bag of people – as well as the FEAR man, there are people of all ages and backgrounds, and the vast majority appears to be really enjoying themselves. For a fleeting moment, everyone seems to be on the same page; there's a real community feel for that brief moment, and people dance with strangers, and everyone shares a grin. Unfortunately, the good feeling is not to last, though, perversely, the group still feels as one as everything falls apart. It all starts with a seemingly harmless request by Treacy for a man to come up on stage. The man is an imposing presence; tall, bearded and dreadlocked. He takes to the stage with relish and starts freestyling a dancehall rap over the top of the music. Everyone finds it hilarious, and it gives the community spirit a boost. "Do you know who that is?" asks Treacy's manager. "That's the General. Apparently, he used to be Pete Doherty's drug dealer." The General raps over the whole song, and, as it comes to an end, Treacy decides to give him a challenge. "Let's see what the General makes of this," he says, and launches into a ramshackle version of Dolly Parton's 'Islands in the Stream'. Once he knows what song Treacy's playing, the General launches into another freestyle rap, taking centre stage. This again is welcomed with cheers and laughter, but halfway into the song it is clear something is up. The smile has drained from Treacy's face. He's stopped playing guitar. He starts wandering aimlessly around the stage, occasionally halfheartedly playing guitar before stopping and wandering aimlessly again. The band also appear to realize that something is wrong, but being professionals, continue playing, perhaps hoping that Dan will snap out of it and everything will be alright. Once the General has left the stage, it quickly becomes apparent that everything is not alright, but things manage to get up and running again. Aldo Comas, the singer of support band San Leon and a huge Television Perosnalities fan, comes onstage to sing a song he co-wrote with Treacy. It seems that we're back up and running again, but there is a sense that things won't reach the same high as the first part of the gig. After a while, things start grinding to a halt again, and it seems that Treacy has finally succumbed to the thoughts that had been dragging him down. Some inconsiderate idiot at the back starts heckling, which makes things worse. The songs dry up, and attempts to get another song started peter out after a few seconds. Treacy looks almost distraught, and a little lost. The good feeling drains away from everyone. The band members also look disappointed, but they're used to it. Professionals to the very end, they pick up on a final song and run with it in an attempt to get things going again. Treacy joins in with them for a while, but the gig is now beyond redemption, and everything finally collapses. The collective feeling is now considerably more downbeat. The giddy highs and heart-breaking lows of the gig would make a strong representation of the Television Personalities' story so far. It is inherently linked to Treacy's story, and his almost constant battles with mental illness and drug addiction. Before the Half Moon set, Treacy seems in a good mood. He's a small and slightly disheveled-looking man; unshaven, with a black beanie permanently sat snugly on his head. He is smiling, and surrounded by friends. It is instantly clear how easily distracted he is – the appearance of any new person, a sound, a word, even, can seemingly completely derail his train of thought. It takes at least three attempts to get him sat down to talk, and when he finally does sit down to do the interview, it is instantly disrupted by the appearance of a young Television Personalities super-fan, a girl aged between 14 and 16 (no-one seems to be able to agree), who is dressed like she has stepped out of the 100 Club in 1976. Treacy invites her and her friend to sit with him, which makes interviewing him harder. The band is soon to play the December All Tomorrow's Parties festival curated by Kevin Shields. Apparently Treacy is very pleased about it, so it seems like a good place to start. How did the band get involved? Did they speak to Kevin Shields? Treacy nods, vaguely. "Kevin Shields, Yeah." Did he request you? "That's what Mike says. He's over there," Treacy points out bassist Mike Stone, who has been dubbed the sensible one in the group. "I know Kevin. I'm surprised he's asked us to play." Why is that? "Um, I don't know. I think the idea of me and Kevin in one room is… I don't know, I'm just surprised. I shouldn't be surprised. I thought for a long time he didn't take me seriously, but…we go back a long time. Never had any arguments, or any fights. We met about three or four times. I think there's a lot of respect there." So how do you feel about playing the festival? "I'm really excited, I'm going to Butlins! I haven't been there in years. It'll be great." Treacy has fronted Television Personalities since the mid-70s, when he and his school mates Ed Ball, Joe Foster, John Bennett and his brother Gerrard started playing Pink Floyd and Who covers in their spare time. They self-released their first proper single, '14th Floor', in 1977, and it wasn't long before John Peel had picked up on it, and was playing it regularly. While it had the simple melodies and shuffling rhythms of punk, it replaced its angry thrash with a strong sense of humour and Velvets style jangling guitars. Their next release, the 'Where's Bill Grundy Now?' EP, made a bigger impact, with one of its tracks, 'Part Time Punks', in particular getting picked up by Peel and other punk-friendly DJs (it's a fan favourite to this day). Their 1981 debut album, 'And Don't the Kids Just Love it', cemented the band's early sound, with songs such as 'This Angry Silence', 'A Picture of Dorian Gray' and 'Look Back in Anger' also becoming firm favourites with fans. It also includes, the classic, whimsical ditty 'I Know Where Syd Barrett Lives', which would later get the band kicked off the bill on David Gilmour's 'About Face' tour, when Treacy proved that he really did know where Syd Barrett lived by giving an audience of thousands his home address. Over subsequent albums, the band's sound grew darker, culminating in what many consider to be the band's masterpiece in 1985, 'The Painted Word'. By that point, the band's Velvet Underground influence was based more in its dark tone, and Treacy was writing his most politically aware songs, painting a vividly bleak picture of Thatcher's Britain, punctuated with an air of longing for a world that had gone before it. Since then, the band have released albums fairly regularly, though usually a good few years apart from each other, as Treacy occasionally falls off the radar, only to be found by his friends and fans weeks, months, or even years later. Thankfully, Treacy is now firmly on the radar, and seemingly surrounded by people who genuinely care about him and his well-being. His band – no strangers to bad luck themselves – are sticking by him and taking the rough with the smooth. This is not a band that has an awful lot of money between them – guitarist Texas Bob Juarez recently had to sell his sitar to pay his rent – but, despite their collective difficulties, the band is fairly positive, and deserve heaps of praise for their persistence in keeping the cogs of the Television Personailties whirring. The band will be releasing a new album soon. No one can tell you what it actually sounds like – the band has only heard it three times themselves – but it is likely that the quality of Treacy's songwriting will still be in place. Does he enter the studio with completed songs? Treacy shakes his head: "No; It's not a blank canvass, but they aren't really finished. I write songs from titles; that's how I write. I don't think I've ever written a song and then had to think about what I was going to call it. Funnily enough, with the new album, we didn't have a title for it – it's changed about six times now. I think at the moment it's called 'A Memory is Better than Nothing', but it's been called other things. I think if it was called what I was going to call it, they wouldn't release it, because I'd get into trouble." Can you tell us what it was going to be called? "Er…it involves Courtney Love," Treacy grins, cheekily. The album was recorded in a friend's home studio in the East End of London, a set up that suited Treacy's way of working: "I love the East End; that's my area. I'm not from the East end but I do love it. It makes a difference; I can't just go into a big studio and do it like that." The band's previous album, 2006's 'My Dark Places,' was recorded after a long stint in the wilderness, which culminated in a short prison sentence. The album sits more on the psychedelic side of the Television Personalities' music, featuring varied instrumentation, weird vocal effects and unorthodox song structures. Treacy says the new album will be a departure from the sound of 'My Dark Places'. "It's…um…more old school Television Personalities. It's more…What's the expression? Stripped down. Just guitar, voice and drums; not many overdubs, just a little bit of this and a little bit of that. With 'My Dark Places', it was just exciting to be back in a studio again, playing with all the toys and stuff. Like being in a brothel or an off-licence with money to spend, but you don't know what you want. I don't know; no one's heard the new album yet, but I think they're nice songs. I think there's five or six songs that people will pick up on." Is there any overriding lyrical theme to the record? "The passing of time. I've lost a lot of friends over the past year, year and a half. I know a lot of other people who have as well. It's not necessarily an age thing; there's people half my age. People pass away. People might see it as a kind of mid-life crisis record, but I had my mid-life crisis when I was about 16. I really am at the minute asking what's it all about? Has it just started, or is it about to finish? What next? I've been around a lot, and when I say I've been around a lot, I mean that in more than one way. I've been to a lot of places and right now, I can't find a place where I feel really settled. That's why I keep doing what I do, but, I mean, I'm frustrated by not being able to do what I want to. But I'm sure I will, one day." Treacy gestures towards the girls sitting next to him. "These are my protégés, the Pepsi Cola girls. They're very, very good. I'll write songs for them." He turns and starts talking to them. "I entered you into a competition to win a pair of Ian Brown signed Addidas boots in Carnaby Street." The girl looks flattered. "Really?" she says. "That's sweet of you." "It'd be funny if I won, wouldn't it?" he says. "Not that I'd ever wear them. For the purposes of the journalist, this is my friend Echo. One of the youngest Television Personalities' fans." He turns back to her. "Don't be embarrassed. She cheers me up such a lot on Facebook sometimes, when I'm on a real downer. This young lady knows her music. She puts a lot of people to shame." "You're my favourite band, definitely," says Echo. "Me?" says Treacy in mock astonishment. "Who am I? Ian Brown?" Even when compared to most troubled rock stars, Treacy's life has been incredibly dramatic. His story has it all – drug addiction, mental health problems, homelessness, a spell in prison. In some ways, it's a miracle he managed to overcome it all to get back out on tour. Although he is not always in perfect mental or physical health, Treacy has at least reached a point where he can continue to do what he does best; write music. He doesn't like to think of it as work, however; more just something that he does. "I don't really have an agenda. I don't really have an agenda for life, let alone music. I don't consider myself a musician, and I wouldn't call myself a songwriter. If I was going to call myself anything, it would be an observer. Making an idiot of himself sometimes." So how does he go about putting those observations into song? He mentioned previously that he first comes up with a title. He nods. "Yeah, I come up with a title, get a mood on." How long does it take him to write a song? "About a minute to write a song. I could probably write an album in a week." That level of productivity must leave a lot of songs unrecorded. He nods again. "I carry it all around in my head. That's why my head hurts so much; there's so much in it." At what point does he decide that he needs to go and record an album? "I don't." This seems strange, and a little unexpected. If that is his attitude, why does he ever bother recording? "Usually when I need money to go and buy something. Be that as it may whatever I chose to buy and whoever I wish to buy it from. Say no more," he pauses. "I have the same florist as Morrisey. And I get my trainers from the same shop as Ian Brown. I expect there are people who get their stuff from the same people that I get my stuff, but that's different stuff. That's stuff. But I must say Tesco's in Whitechapel has been doing a roaring trade in Bacofoil lately, if you make head or tail of that." There is another pause as Treacy scans the room, looking for something that never becomes apparent. Then he starts on a new topic. "I spent four hours today trying to get a doctor to take me on. None of them will touch me. Why? I think you can probably get what you need to make you feel better, but I don't want to feel better, I want to feel different." The Television Personalities are playing quite regularly at the moment – primarily in Europe. Although the band are clearly an influence on several British bands – Pete Doherty and the Libertines being obvious recent examples – the Television Personalities have never really been fully acknowledged in Britain. Here they are a footnote in the annals of rock history, which seems drastically wrong for a band so influential, and with so many timelessly good songs to its name. In many places abroad, they are seen as legendary, their influence is widely acknowledged, and they are name-checked by bands and artists alike – the band even turned up in a Greek comic strip. The latest group of bands to cite the Television Personalities as an influence are based around the Brooklyn scene that has already spawned a few popular bands. The Pains of Being Pure at Heart, with their obvious 80s indie influence, may be an obvious fit, but bands such as psychedelic/electronic band MGMT, who wrote 'Song for Dan Treacy' (which sounds very Television Personalities-like) in tribute, and invited the band to support them when they played some English dates in August. The band are playing tonight with a band that practically hero-worships Treacy and the Television Personalities. San Leon are from Spain and sound a little like Orange Juice with a Spanish flavour to them. They have organised a few gigs with Television Personalities in Spain, the Television Personalities going on to play in France. San Leon's singer, Aldo Comas, is called over by Treacy out of the blue. "What you're dying to ask us is when we're going to pack it in; is there any point to all this?" he says with typical disregard for the current topic of conversation. "Aldo probably knows. Aldo! Come and give this man from Pennyblack your thoughts about the Television Personalities; what it's like to be like great friends with them? To hang around with them." Comas is young and seems to want to achieve something with his music. He is also very friendly, enthusiastic, and a little bit star-struck when it comes to Treacy. "When I was 16 I started listening to good music, and the Television Personalities was one of the bands I really liked," he says. "We've done a collaboration; we recorded a couple of singles and a song for our album. We're very, very happy about it. They came out to Spain, to the south, we played music and had fun. It was really interesting. I'd like to do it again." The music of the Television Personalities clearly means a lot to him – he seems genuinely baffled that they aren't a bigger band. To him, and to many others, the Television Personalities have secured their place in the rock history books, even if the history books don't really want them there. "For me, Dan is like the best songwriter. The Television Personalities are a really important band to me. It's such an honour to get to play with him." San Leon and the Television Personalities are also sharing a drummer in Arnau Obiols, though Arnau is essentially moonlighting with the Television Personalities while they try to find someone permanent. "We met through mutual friends in London, a guy called Zack, who's in a band called the Refuseniks," says bassist/multi instrumentalist Mike Stone, who has decided to join us. Stone looks a little like Jools Holland, is quite smartly dressed, and carries a glass of wine in his hand. Among the scruffy beer drinkers of Television Personalities, he almost seems out of place, but it is clear that he loves being in the band; for better or worse. "It's never boring," he says. "No two gigs are the same, and that's what makes it interesting. Playing with the Television Personalities is never going through the motions, something different happens every time." "Don't mention motions," Treacy cuts in – back to cheeky after a candid period. "I've never been a bitter drinker, but I am now. When I say I'm not a bitter drinker, I mean I'm not a bitter drinker." Stone smiles. "Yes, you're quite a pleasant drinker really aren't you." Since Stone has been in the Television Personalities, he seems to have been hit by the wave of bad luck that the permanent members of the Television Personalities have hit over the past year – it's almost as if the band is cursed. Stone lost his job this year, and has struggled to find a new one thanks to the recession. He has a home and a family, and it's been a struggle – he admits he's considered selling his house at his lowest points. Both Treacy and Texas Bob just about scrape by, but at the expense of their prized possessions. The band currently has no instruments, and is reliant on borrowing other band's equipment in order to play. It's far from ideal, but the band are remarkably upbeat. "It was a shame, but these things happen," Bob will tell us after the show. "It's worth it. I like playing in this band. It's hard sometimes, but it's usually pretty fun." None of the band members have heard the new album in a while – it's not even released, and yet it is already a fading memory for the band. They have played their part, and now its time to move on; making albums seems to be almost a by-product of playing in the band; a fleeting distraction. It almost seems unlikely that the band will play any new songs. Will any sneak into the set tonight? Stone turns to Treacy, "What do you say to that?" Treacy shrugs. One gets the impression that the band rarely plans anything out. Do they just get on stage and wing it? "Yeah, that's exactly how it goes. We never know what we're playing. I think live we've played about two or three new ones, haven't they?" "I'm not scared to play them," says Treacy, sounding slightly indignant. "Truth is, we don't really know all the songs. We've forgotten them." Does he ever listen to his own records? "Yeah, I do listen to my own records. I like a lot of the stuff." Does he have any favourites? "Of my songs? No, I don't have a favourite. I have ones that I'm quietly pleased with. The songs of mine that I like are the ones that fucking hurt the most, so I can't say that I really like them. I'm going to play a few of them tonight. You never know; a couple more drinks and my mood might change." Treacy would like to tour extensively next year, and the band has taken on as many gigs as they can. Unfortunately, they cannot go on a full tour – Stone and Juarez have family commitments that make it difficult to be away from home for a long period of time. The band are looking to play dates in Europe, America and Japan next year, but it is likely that it will be in several, short trips. Extensive gigging is probably not the best thing for Treacy anyway – he admits that if he went on a long tour, the strain would probably kill him. "My health is particularly bad at the minute. Some of that is self-imposed and some of it is not. People will probably say; serves you right. I don't know. I've got to keep doing what I do for as long as I can do it. I don't know. I might disappear. I might do this; I might do that. I really don't know. It all depends on these other bands who are going to do cover versions. I don't mean like little indie bands. I mean like MGMT, Pains of Being Pure At Heart, a lot of the Brooklyn bands." Treacy stops talking and scans the room again, his hand clamped to the part-drunk pint of beer he had left the interview for. He had excused himself and headed for the toilets, then made a beeline for a group of his friends, who were standing at the bar. It seemed as if the interview was over, but there was nowhere else to go – the Half Moon is busy tonight. Besides, Treacy has a reputation for doing that sort of thing. After what seems like a long wait, Treacy comes back to the table and continues the interview like he's never been away. He seems more talkative, and less distracted by the trivial things around him. He also seems in a more sombre mood. "I don't even have the rights to a lot of my songs. I got ripped off; people know about this. I took a lump sum of money and gave away my first five or six albums. This makes me sound like some 75-year-old blues guy from the Delta, and that's how I've felt for the last few years – I really got ripped off. It happened to Jarvis Cocker and it happened to Morrisey. They could afford to let it go, but I can't, because I've had a shit time." Treacy names a few people and companies who have allegedly taken the rights to his songs. He is probably right – the music industry can be very cruel to bands and artists; treating them like shit and leaving them with nothing when they fall from grace. For Treacy, who takes a lot of things personally, it has been particularly hard. "It's difficult because this is a lot of personal stuff, really; it's not my job. It's not a nine to five job. I'll get up there tonight and it'll either be great or it'll be rubbish, but as everyone says, it won't be boring." Is playing live good for him? Does it help him stay together? "It can be good for me. It's like me saying 'Right you bastards, this is me'" he sighs. "Basically, I hate the world, and most people in it. I can't find that many nice people that I really get on with. Music shouldn't be about going out on a Thursday or Friday night, getting pissed and enjoying a band. It should be personal. Then again, I'm a personal guy. Do you see a mobile phone in my hand? I don't deal with that shit now. If people want to find me, they'll find me." He pauses again, looks around the room, like he's searching for an exit. It is understandable that someone like Treacy would not necessarily be that comfortable in an interview situation. He looks down at his drink; stares at it. He takes a sip from it, then looks up again "I'm still fascinated, but for me, playing music is a relief. Then again, drinking is a relief and doing other things is a relief." Quite what is fascinating is not entirely clear, but what is clear is that music, creating something emotionally affecting and sharing it with others, is a much healthier means of relief than drink or "other things". Upon hearing this, Treacy looks confused, as if that concept could never make sense. On hearing a lengthier explanation of that particular train of thought, Treacy frowns, then shrugs: "For me it goes hand in hand." If there's one thing that Treacy has in spades, it's ideas. His head is full of them. They're practically overflowing. Some of them to spill out into his conversations occasionally – for example, he claims to carry a gun with him at all times: "I'm lucky I don't get shot, but I've been carrying a gun for a few weeks now. I like to get my gun out and play with it sometimes. It's not loaded. Well, the last time I checked, anyway." This is dismissed by his manager and band mates as ludicrous; they explain that he is just having a laugh. Sadly, this means that a lot of what Treacy says must be taken with a pinch of salt. It is a shame, because some of the things he mentions sound great. He tells us about a film he's working on, for example; a film he describes as a bit "Guy Ritchie". "It's about an old pub singer; in his 70s, never quite made it. Then his grandchildren make it as a punk/indie band. It's all set in the East End, and it's a ghost story as well. I've got a couple of friends who work in TV who have read it. But it takes time with TV to get anything done, like that. If it comes up, they'll probably throw like 30-40 grand at me, while like a record company might throw £500 at you." As much as it would be great to see this film be made, the likelihood of it seeing the light of day is unfortunately slim. Stone later mentions that Treacy has been talking about it for a long time, but he is unsure if Treacy has ever managed to get any interest in it. It feels better to take Treacy's story at face value. "I've even got the actor to play him, and he's offered to do it," he says. "He's an icon of the 60s, a great 60s actor. He's in his 70s now. I don't know if you'd know him – Dudley Sutton. He was in 'Lovejoy' and he was the original 'Entertaining Mr Sloane'. He read it, because I knew him when I was in Chelsea when I was about 20, 21. He drank in the pub across the road and we got on great, because he was a big drinker. I'd love it to happen. I just want someone to take it away and make it happen. I can't really do work like that." There is no denying that there is something to Treacy's story idea – hopefully someone will one day make it happen for him. In many ways, it's a love letter to London's East End, where Treacy currently lives. "I'm not an Eastender, but I've been there for the past couple of years. I know the area quite well. One area in London that's supposed to be the scariest, but it's the only area of London where I'm not scared. If anyone gets me in a corner, I'm not scared. If that happened to me in Herne Hill I wouldn't know how to deal with it. Do I give them a flower? Phone them a pizza? Or pull a gun out? I could do both." Would he like to do any other sorts of writing in the future? "I might do some writing, do a book and stuff. I don't know; I can't sit down for long enough to do anything at the minute." At that moment, a man with oddly bleached hair and a ridiculous beard gets up to announce the start of the Half Moon pub quiz. Treacy gets distracted again, but it seems like a good place to end the interview. "I want to do the quiz and play, but I don't want to miss the other bands," he says to the table in general. "He actually said I was barred from the pub quiz. It goes on til ten o'clock and we're on at 10.15, but then we'd miss San Leon. Just give me the questions now. I'll do it now. Check it later." After the gig, Aldo Comas from San Leon is leading the way to a small room to the side of the Half Moon's stage. Treacy is sitting in there, and a group of people are standing around the doorway. "Dan's in kind of a bad way," says Comas. "Go in there, say something nice to him." It is awkward, and it feels inappropriate to intrude on Treacy when he is suffering. He is sat at the far side of the tiny room, his head cradled in his hand like a heartbreaking parody of The Thinker. He can barely look up; his words come out in a mumble. That this will be the final image of him at the end of such a memorable night is almost devastating. Texas Bob is standing to the right of the room, talking to people. He has seen this happen before, and offers us words of reassurance: "He'll be OK. He just needs some time."
Band Links:-
http://www.televisionpersonalities.co.uk/
https://en.wikipedia.org/wiki/Television_Personalities
Picture Gallery:-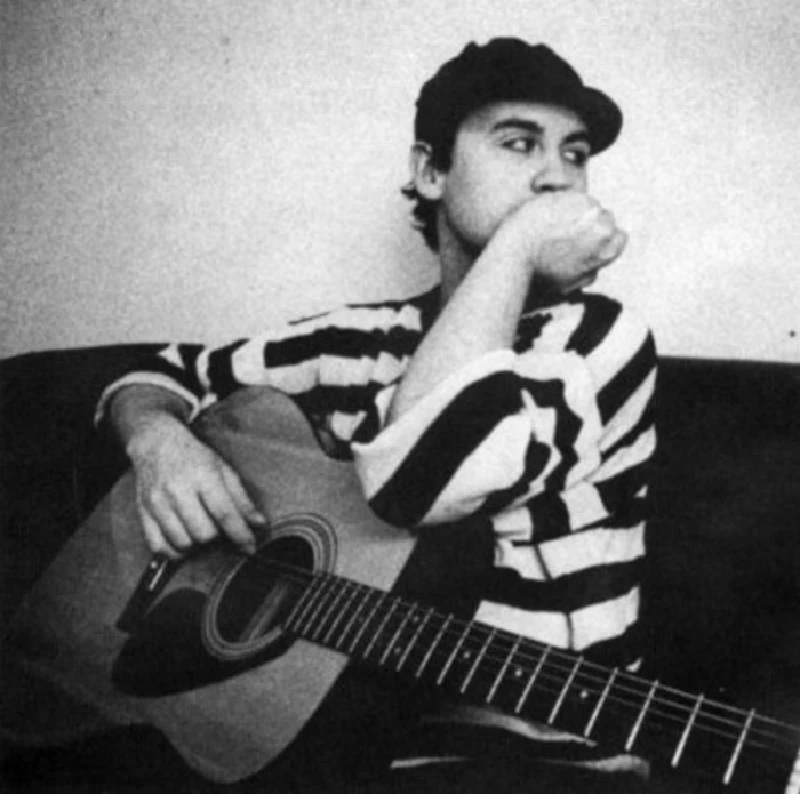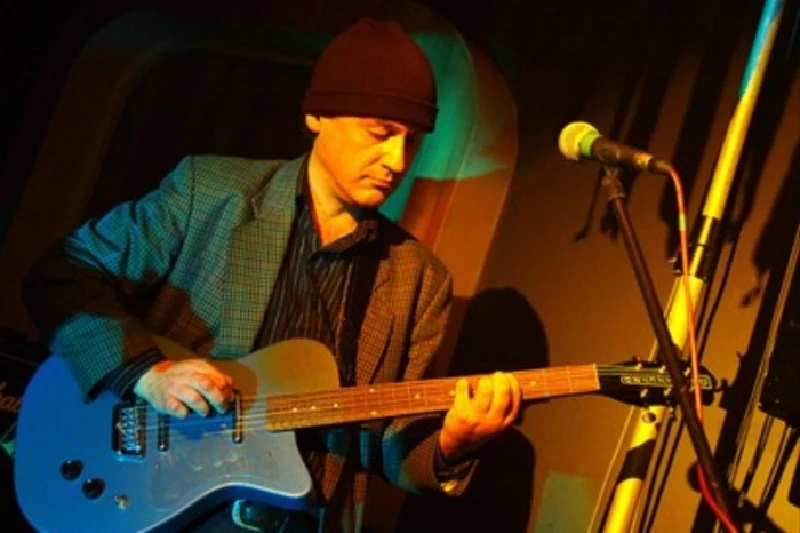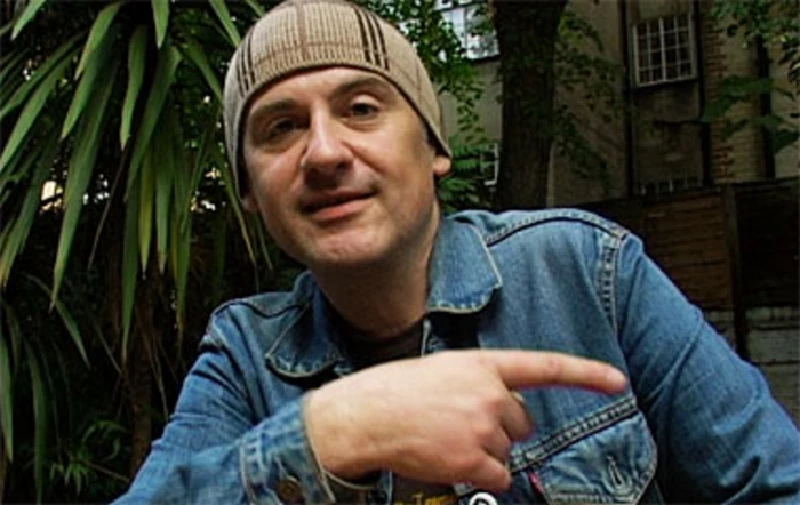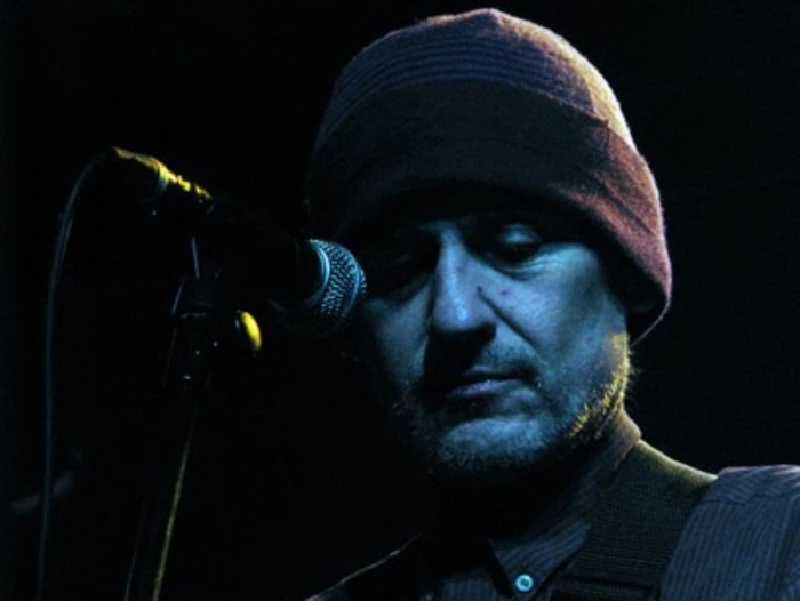 Visitor Comments:-
331

Posted By: Mark Rowland, London on 16 Jul 2010
A fan, you are absolutely right, but at the time that this interview was put together, Arnau was a temporary drummer. Perhaps we should change it as it's still being read. Thanks for your comment. Mark
---
330

Posted By: Lisa, Chicago on 15 Jul 2010
Mark, You have captured the brilliance and complexities of Dan's mind so well here. This is a fascinating study. Lisa
---
326

Posted By: a fan, Hamburg on 13 Jul 2010
Arnau Obiols is not moonlighting. He is the drummer.
---
242

Posted By: Wally Salem, Ottawa, Canada on 18 Dec 2009
Thanks for this wonderful article and the glimpse into the life of a musical genious. Dan has written so many amazing songs that have touched and influenced so many people that no one yet knows the extent of the aftermath. It's such a shame that more people do not acknowledge their rightful place like Alan McGee has in a recent article, in the inspiration and development of the British sound - a sound that has spread the globe. Thanks Dan!
---
profiles
---
Profile (2017)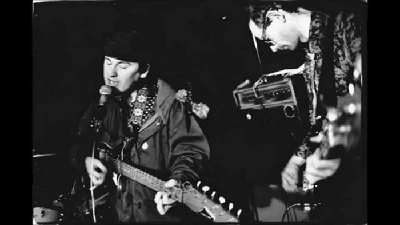 With the first four Television Personalities LPs set for a reissue, Mark Rowland takes a look at their legacy
live reviews
---
Barfly, London, 22/3/2006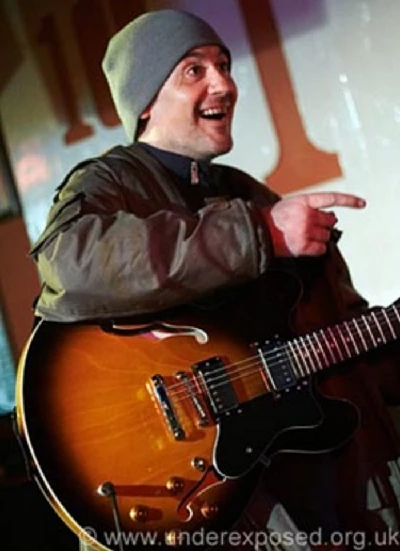 At a busy night at the Barfly in London, Anthony Dhanendran watches the reformed Television Personalities play a sadly disappointing and shambolic show
features
---
Television Personalities (2010)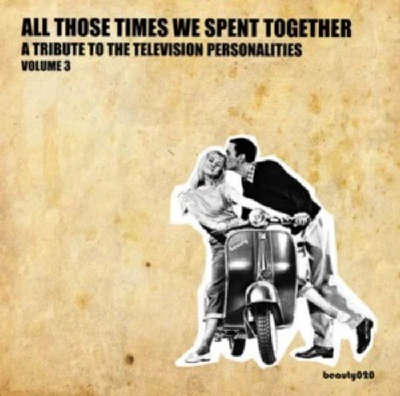 In our competition we have ten copies of a Television Personalities 23 song tribute album, 'All Those Times We Spent Together', from Canadian label The Beautiful Music to give away
Pennyblackmusic Regular Contributors
---