---
Om
-

God is Good
published: 25 / 10 / 2009
---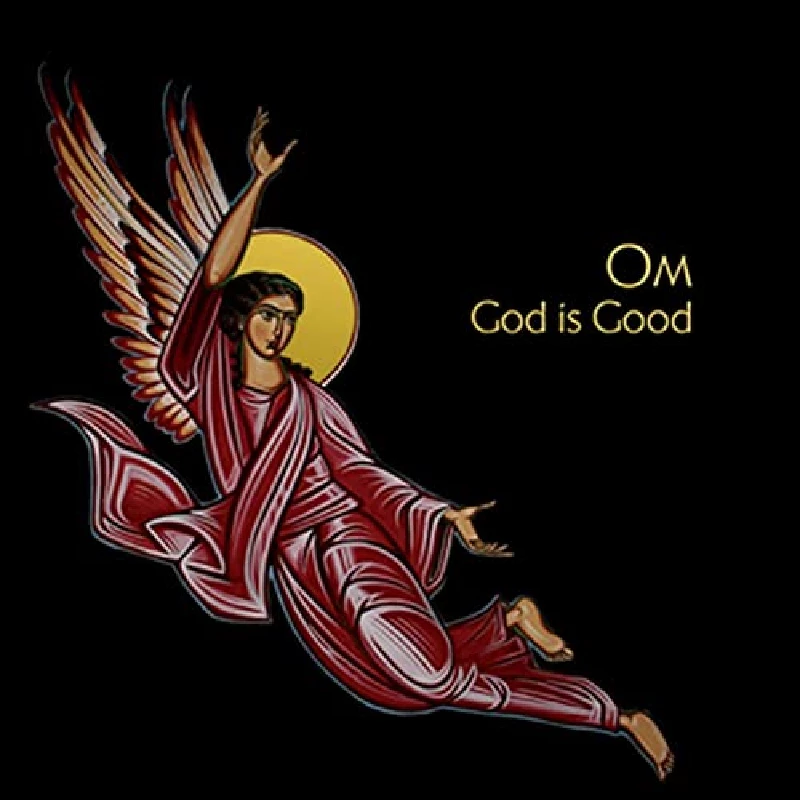 intro
Gloomy, but meditative and compelling stoner rock on fourth album from stoner rock duo, OM
Over the course of the last six years and four albums OM have been carving their niche; with a thousand yard stare they play slow, melodic stoner rock with cosmological themes. Their work is deliberately and aggressively regressive, seemingly channelling thousands of years of oral and percussive tradition into concise slices of accessible gloom. They talk of all powerful idols, communion with divinity and burning eyes of flame filling the – peyote laced – skies, translating these visions into a monochrome, stark musical journey. Their fourth album 'God is Good' is the first for a new line up, however. Founding member Chris Hakius (formerly of Sleep) has departed leaving Emil Amos to (Grails) join remaining founder Al Cisneros in the line up. You could argue such personnel changes – with fifty per cent of the group's members departing – would warrant a change of name, but there is such a strong continuation between OM's earlier work and their latest release fans are unlikely to be disappointed. Split into four tracks 'God is Good' starts with its most challenging couplet. 'Thebes' clocks in at 19:08 long, all slow, pondering bass and cymbal heavy percussion. Amos, while busier on the drum kit than Hakius, fits in with the general ethos the band, providing an interesting counterpoint but not distracting too heavily from the front, centre gloom of Cisneros' bass. The slightly more manageable 'Meditation is the Practice of Death' follows. Again Cisneros offers mantra-like vocals, illustrating an incompressible manifesto of the damned. Slow, steady and glacial OM move ever onwards. The album closes with couplet 'Cremation Ghat I & II'. The pallet of instrumentation is broadened with the addition of a tamboura, but OM are not about flashes of colour and the variation can lead to a dilution of their potency. Without vocals and clocking in at a combined 8:09 minutes long they would perhaps of fared better if placed at the start of the album and can seem relatively inconsequential after the initial onslaught. Nonetheless there is a strong continuity here, both throughout the album, OM's past and even the course of human history. The album is unlikely to win my friend's at parties, but those willing to indulge 'God is Good' could be a great companion for an out of body experience.
Track Listing:-
1
Thebes
2
Meditation is the Practice of Death
3
Cremation Ghat I
4
Cremation Ghat II
Label Links:-
http://www.dragcity.com/
https://twitter.com/dragcityrecords
https://www.facebook.com/dragcityrecords
reviews
---
Variations On A Theme (2005)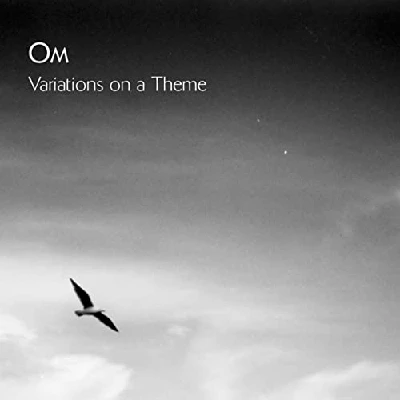 Bass-and-drums offshoot project of legendary doom lords Sleep, which carries on that band's "tradition of mysticism and steady, crushing riffs"
Pennyblackmusic Regular Contributors
---