---
published: 20 / 10 / 2009
---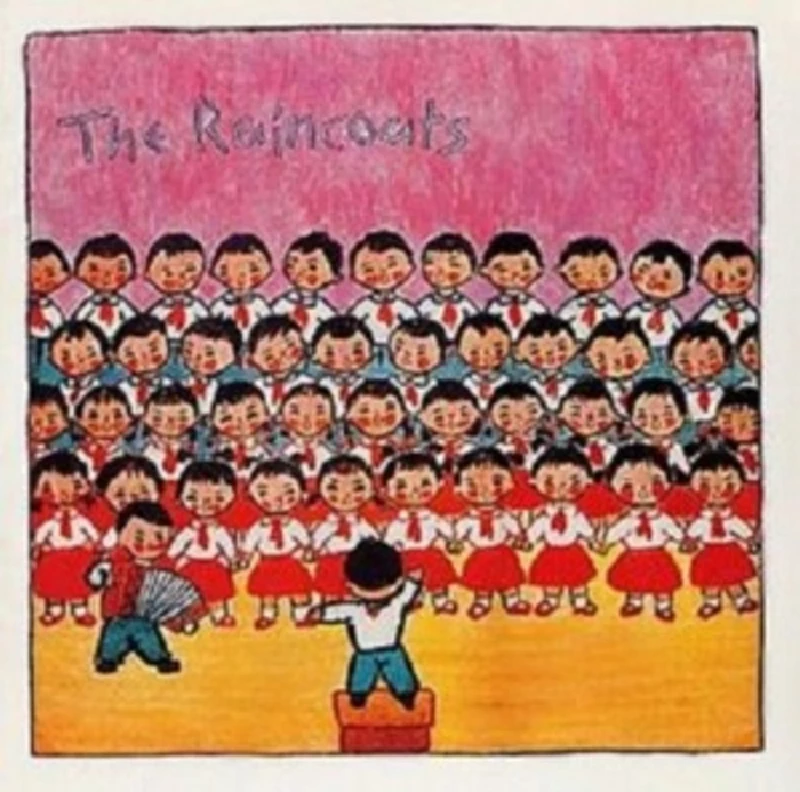 intro
Jon Rogers reflects on all-female post-punk group the Raincoats' self-titled 1979 album, which has recently been re-released
'The Raincoats' was released by the all-female post-punk, avant-garde pop group of the same name in late 1979 and, along with the likes of Gang of Four and Essential Logic, heralded in an energising and invigorating take on pop. 'The Raincoats', along with 'Beat Rhythm News' and 'Entertainment!', were albums that firmly remained outside of the mainstream and were hardly ever going to be embraced by the mass populace. but still managed to flirt with it while still keeping a coy distance. That stance is perhaps exemplified in the feminist band taking on and simultaneously subverting the Kinks' cross-dressing classic 'Lola'. Oh, the irony... women singing a song from the man's position of being seduced by a man dressed as a woman. There has, over the years, been an awful lot of beard-stroking sociological rubbish written (usually by men) about the notion of 'women-in-rock'. The band's nucleus of Gina Birch (bass) and Ana da Silva (guitar) just simply trashed such stupid stereotypical notions of things like 'rock chick', 'kinder/madonna whore' or just simple victim. While the band weren't sexless they didn't make their gender relevant or important, and because of that became far more subversive. As the band told Greil Marcus for 'Rolling Stone' in 1980, "Rock 'n' roll is based on black music. And it's based in the exclusion of women and the ghettoisation of blacks. Which is why we want to put a bit of distance between what we do and the rock 'n' roll tradition." By refusing to take up predetermined 'feminine' roles, preferring to just be themselves, essentially 'ordinary' and so they became radical. Admittedly the Raincoats weren't alone in their stance. There were the likes of the Slits (which Palmolive left to join the Raincoats in the early days), X-Ray Spex, Lesley Woods of the Au Pairs, Eve Libertine of Crass, Alison Statton of Young Marble Giants and a whole host of others. All of whom just didn't want to play pop's rules from a male-dominated viewpoint and, well, just got on with things. That's not to say that their gender wasn't important to them. Da Silva wrote in a Rough Trade (the label the band were originally signed to) booklet which read like some sort of manifesto: "Being a woman is both feeling female, expressing female and also (for the time being at least) reacting against what a woman is told she 'should' be like. This contradiction creates chaos in our lives and, if we want to be real, we have to neglect what has been imposed on us, we have to create our lives in a new way. It is important to try and avoid as much as possible playing the games constantly proposed to you." For all the music industry's talk of being cutting edge and forward thinking it is, essentially, reactionary and conservative. While it has picked up more enlightened views now in the late 1970s it still had a sexist attitude to women with many female stars being portrayed as both sexually available and willing. Although more often than not women were used as mere eye candy to promote a band's latest record with the advert using a nudge-nudge, wink-wink strapline. The quartet grew up out of the squat and collective enclave that was focused around Ladbroke Grove and the neighbouring Westbourne Grove in the late 1970s in London. Birch had moved down to the capital from Nottingham to attend a conceptual art course at Hornsey Art College and was living in a dilapidated squat in Hereford Road where early line-ups of the band would rehearse. She'd been inspired to form a band with Portugese Ana da Silva after seeing the likes of the Slits and punk poet Patti Smith live. Da Silva was no intellectual slouch, holding a doctorate in languages and having also written a thesis on Bob Dylan. The first line-up of the band that lasted any length of time consisted of Birch and da Silva as well as Palmolive (aka Paloma Romera) on drums and Vicky Aspinall, who was a classically trained violinist. Other people that had tried out for the band include the Barracudas' Nick Turner, The 101ers' (an early version of The Clash) Richard Dudanski (who went on to play with John Lydon's Public Image Ltd) and Patrick Keiller, who later went on to be a filmmaker. Looking back at the group Birch recalled, "We didn't exactly ignore the audience, but for us, playing was an emotional thing. We would struggle, we would cry, we didn't really know what we were doing half the time." While many a punk-inspired band paid lip-service to their lack of musicianship and non-technique they were often accomplished players. The Raincoats really couldn't play. "We rehearsed for hours," claimed Birch in Simon Reynolds 'Rip It Up'. "You probably couldn't find a band that rehearsed more than we did, but we always fell apart. We always pushed ourselves a little bit beyond where we were capable of going." By 1978 Birch was working in the Rough Trade shop but the band found the time to make their first record using the time left over from Stiff Little Fingers' sessions to complete their 'Inflammable Material'. While Birch and da Silva may have been the driving force behind the band, the band had a collective mentality. "We'd just have an idea and try it," recalled da Silva for Rob Young's history of Rough Trade. "Never be afraid just trying something that was maybe unacceptable. Everybody would put their parts on and then we would collectively work on it and get to a certain point. It never seemed final. If one of us hadn't been there, the song would have been totally different." There is a scrappy, unfinished quality to the band's eponymous debut album as if it is a collection of superior quality demos that aren't quite finished – probably not helped by the 'producer' (although the album is hardly produced) Mayo Thompson. Their lack of professional musicianship actually benefitted the band as it helped throw up some quirky, off-the-wall tempos and rhythms, as with the closing 'No Looking' as well as unusual melodies. 'The Raincoats' is also very much of its time, with the lyrics picking up on the main concerns of most of the more radical groups of the day tackling things like emotional alienation the disparity between aspiration and daily reality as well as female disempowerment. While most of the lyrics can be rather obtuse the band made their point perfectly clearly on 'Off Duty Trip' which was concerned with the injustice of a contemporary rape case where the accused had been treated leniently by the judge in order not to damage his military career. 'Off Duty Trip' is just one rough gem in amongst many. Included here, as with previous reissues, is the band's debut single 'Fairytale in the Supermarket' and there is the eerie dirge of 'The Void' as well as the romp through 'Lola'. After the recording of the album and the departure of Palmolive the band would become more accomplished and start to incorporate a whole range of exotic influences from the likes of 'world' music to the likes of jazz maestros such as Ornette Coleman and Miles Davis. Not only that they would start to play more exotic instruments such as the balophone from Mali. All these new influences would find a home on the band's second album 'Odyshape' (which saw Robert Wyatt take on some of the percussion playing) and while, technically, 'Odyshape' might be the better, more sophisticated album for sheer raw emotional power 'The Raincoats' can't be surpassed.
Track Listing:-
Band Links:-
http://www.theraincoats.net/
https://www.facebook.com/theraincoats.net/
https://twitter.com/raincoatsthe
https://en.wikipedia.org/wiki/The_Raincoats
Picture Gallery:-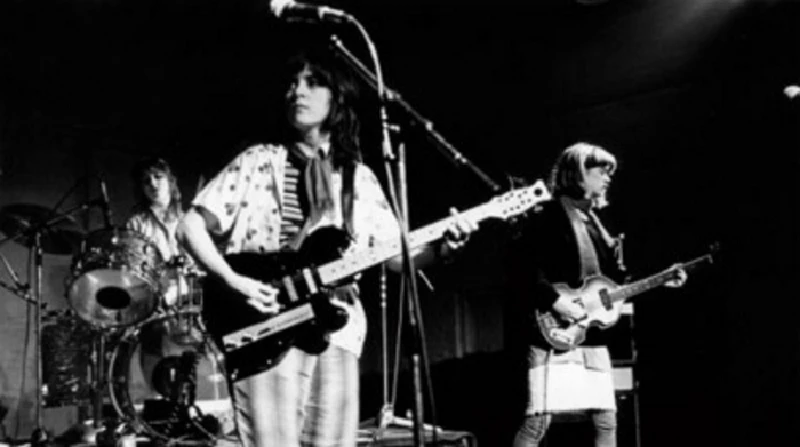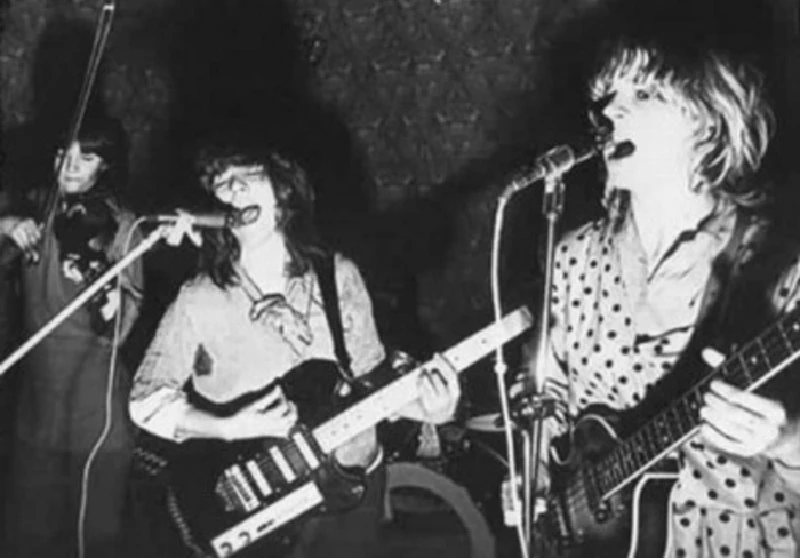 interviews
---
Interview (2019)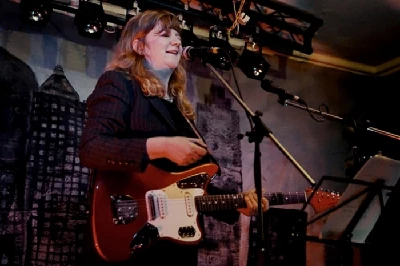 Bassist and vocalist with post-punk band Gina Birch talks to John Clarkson about the 40th Anniversary vinyl reissue of their classic self-titled debut album.
favourite album
---
Odyshape (2011)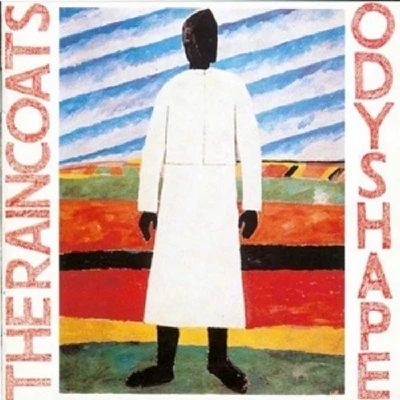 In our 'Re:View' section', in which our writers look back at albums from the past, Jon Rogers' reflects upon female post-punk outfit the Raincoats' 1981 experimental second album, 'Odyshape', which has recently been re-released
Pennyblackmusic Regular Contributors
---