---
published: 12 / 9 / 2009
---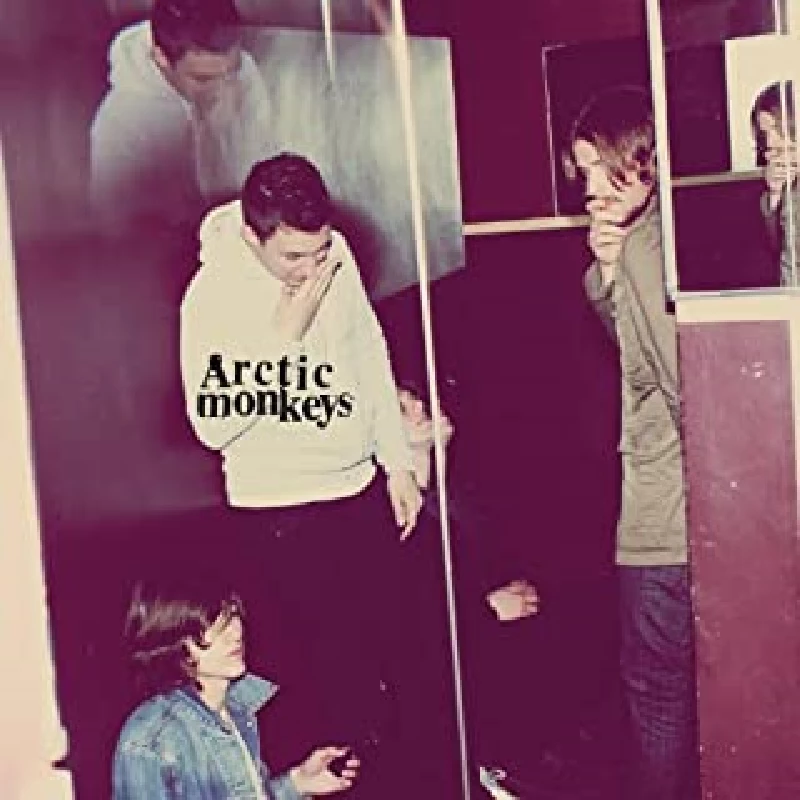 intro
Challenging third album from the Arctic Monkeys, which finds them growing out of and far beyond the upbeat indie tunes of their beginnings
The Arctic Monkeys need no introduction. But here's one anyway – Sheffield's golden boys, having untold success the world over, are back with a third album 'Humbug' that at best, will test your perceptions of them. If you're expecting something similar to their debut, you will certainly be surprised. The songs on 'Humbug' have a dark quality, even on the ones you'd initially pick out as harking back to their earlier days. 'Pretty Visitors' is one of my favourites from this album, but even the pace it begins with soon subsides to an eerie carnival underbelly, a theme which runs through most of the album. By the last half of the song, I'm terrified at the thought of Alex Turner in a ringmaster's outfit, his face painted like a nightmare. It does, however, contain some lyrics which remind you of the humour he is able to inject into his songs – the line "What came first, the chicken or the dickheads?" is a perfect example of this. His unique ability to make poetry out of everything he sings about is his absolute best quality, but it is only on the tracks where he lets go of his creation of atmosphere and his adherence to the slow and spooky beats that you see flashes of his untamed potential. I'm just not sure I like that the Arctic Monkeys are consciously trying to grow into themselves. Their talent is raw and the connection we all made with them the first time around was instant, and when all is said and done there is no denying that the music they used to make was catchier, more fun, perhaps just more indicative of a group of lads who were yet to discover the world, and themselves. Having said that, I still think Alex Turner is a genius, just one who is exploring all the facets of his talent. Songs which display this particularly well include first single 'Crying Lightning', a grower of a song which gets under your skin. After a few listens, Turner's voice becomes the stand alone component, something which cannot happen enough for my liking. 'Cornerstone' is one of the best on this song, lyrically taking you on a journey of a lost love in a way the Arctic Monkeys seem almost alone in doing in the charts today. 'Humbug' is an album with brilliance, but I'm not convinced that makes it a brilliant album. I feel a bit like the Arctic Monkeys are a boyfriend you've grown unsure about. The first few months are a rush, where everything you do and see together is new and exciting. After this wears away, you see what you really have – for some people, it'll be a band that they will love for the rest of their lives, having seen them through the good times and the bad times, emerging a grown-up group making grown-up music. For others, what you're left with is a fond memory of the summer romance you had with them years ago. You see them around now and you're happy they're doing well, but you just don't really understand anymore. 'Humbug' will challenge those who listen to it. Are you a fan of the Arctic Monkeys, or are you a fan of upbeat indie tunes? If you're the former, it will not matter what the reviews say. For the latter... Well, we'll always have 'Whatever People Say I Am, That's What I'm Not'.
Track Listing:-
1
My Propeller
2
Crying Lightning
3
Dangerous Animals
4
Secret Door
5
Potion Approaching
6
Fire And The Thud
7
Cornerstone
8
Dance Little Liar
9
Pretty Visitors
10
The Jeweller's Hands
Band Links:-
http://www.arcticmonkeys.com/
https://www.facebook.com/ArcticMonkeys
https://twitter.com/arcticmonkeys
Label Links:-
http://www.dominorecordco.com/
https://www.facebook.com/DominoRecordCo
https://twitter.com/DominoRecordCo
https://www.youtube.com/user/DominoRecords
https://plus.google.com/+DominoRecords
profiles
---
Profile (2017)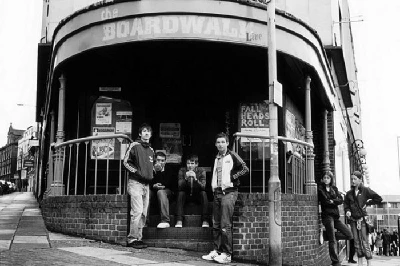 George Haigh reflects on the Arctic Monkeys' history and examines their second album 'Favourite Worst Nightmare', which celebrates its tenth anniversary this year
live reviews
---
Arena, Manchester, 7/9/2018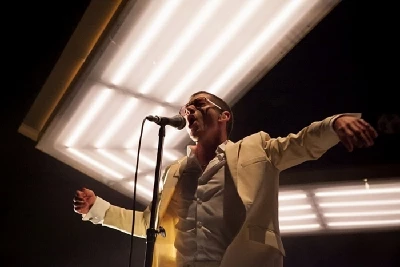 Harry Sheriff enjoys Arctic Monkeys 'Tranquility Base Hotel and Casino' tour at the Arena in Manchester.
Arctic Monkeys
Echo Arena, Liverpool, 9/11/2011
Don Valley, Sheffield, 10/6/2011
Leadmill, Sheffield, 22/4/2007
Plug, Sheffield, 22/10/2005
Cluny, Newcastle, 1/8/2005
features
---
Profile (2005)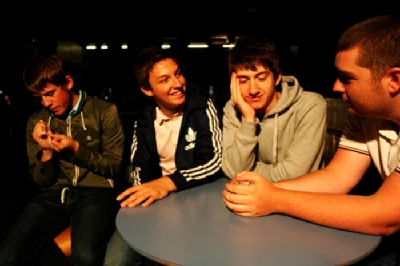 Sheffield teenage indie guitar heroes Arctic Monkeys have recently reached the top of the singles chart with their second single and are being hyped as the next big thing. Jon Rogers sees potential, but pleas also for caution
photography
---
Photoscapes (2018)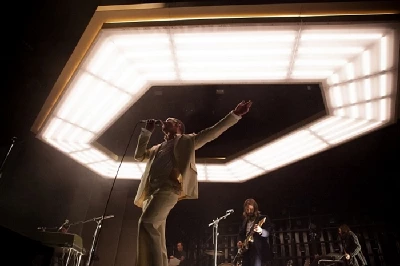 Marie Hazelwood photographs Arctic Monkeys at the Manchester Arena on their latest UK tour.
related articles
---
Last Shadow Puppets: Live Review (2016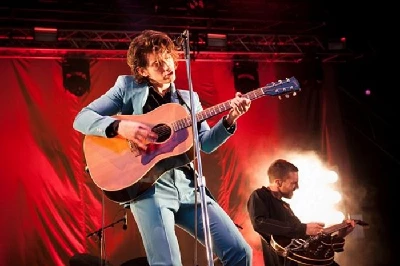 Harry Sherriff watches the Last Shadow Puppets, the side project of Miles Kane and the Arctic Monkeys' Alex Turner, play a n often surprising show at the Castlefield Bowl in Manchester to promote their just released second album, 'Everything You've Come to Expect'
Pennyblackmusic Regular Contributors
---