---
published: 27 / 8 / 2009
---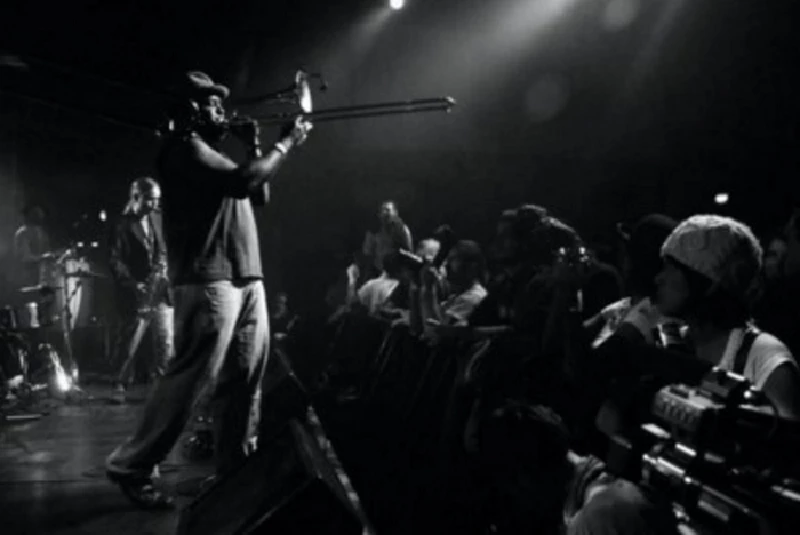 intro
Established New York-born and Texan-raised jazz musician and trombonist Eric Jerome Harper recently moved to Britain. He talks to Lisa Torem about breaking onto the London scene
Eric Jerome Harper was born in Brooklyn, New York April 7, 1976. Jerome grew up in Kingsville, Texas beginning piano lessons at nine. He first played the trombone in 6th grade at Gillette Middle school, then immediately joined a jazz band. His first professional gig, aged fifteen, was with the Jerome Harper Jazz Quintet. Soon he performed at the Texas Jazz Festival as a featured young artist, majored in Music Education and Performance at St. Mary's University in San Antonio, Texas and Texas A&M University in Kingsville Texas. Additionally, he worked as a musician for Norwegian Cruise Lines and Princess Cruise Lines from 2000-2006. Jerome has performed, toured and/or recorded with the New Orleans Potholes Brassband, the New Orleans Nightcrawlers, Leroy Jones, Craig Klein, DJ Davis and All That, the Storeyville Stompers, the Youngblood Brassband, A.B. Quintanilla y Los Kumbia Kings, Sean Paul, Alicia Villarreal, DJ Kane, Crookers, the Violent Femmes, and many more. He currently lives and works in London as a session musician as well as with his own band Brassroots who - in less than a year of existence - have performed at Scala King's Cross, Glastonbury, Secret Garden Party, Festibelly and Bestival. Brassroots are currently recording their debut EP. I met Jerome at the tail-end of a jazz set in which he and the band played my favourite song, Dizzy Gillespie's 'A Night In Tunisia'. Jerome's performance abilities are expansive - he was just as musically adept at playing solo trumpet as he was accompanying two female vocalists who had stopped in to join the festivities – one originally from Berlin and the other from his home town, New York City. Jerome has a warm, inviting demeanour and a mellow voice. With such a likeable presence and diverse musical abilities, it's no wonder he quickly attracted new friends and fans in the London music community. PB: Hi, Jerome. First of all, let's talk about your beginnings and what it was like breaking into the London music scene. You had been touring prior to coming to the UK? JH: I was born in New York and lived there for a short while before my parents decided to take me and my younger sister to Texas while we were still kids. The railroad companies were hiring lots of blacks back then and my Dad saw an opportunity to give his family a better life and took it, so I ended up growing up in Kingsville, Texas. I actually arrived in London from South Texas (Corpus Christi) in Dec of 2007. Yes, I was fresh off the cruise ships and touring with the Youngblood Brassband. Breaking into the London music scene was not easy but I never expected it to be. For me it was mostly a combination of patience, perseverance and being at the right place at the right time. For some reason the latter has always been a huge help in my career. I literally just showed up here and started seeking out any open mic night or open jam session I could find. From there it was just a matter of making myself available to people and showing I could play the horn to suit their needs. PB: You've played the last two Glastonbury festivals? What were the crowds like? How would you say the vibe differs from an American festival? TJ: Yes! Can you believe that? I feel so lucky to have been able to experience that for the last two years. Last year I played with an electronic band that I'm no longer with. This year I was lucky enough to have my own band Brassroots at the Glastonbury. The crowds are absolutely epic at Glasto. It's something that eludes description. I've been a lot of places and all I can say is you have to see it for yourself. Imagine Mardi Gras, Burning Man, Lollapalooza, South By South West, and Spring Break all rolled into one and you're kind of getting close to the vibe. It's two hundred thousand plus people, camping, partying, and enjoying some of the best music on the planet. It really is something. The vibe is quite different from American festivals as I feel as Americans we are somewhat spoiled for music in we have so much amazing stuff to choose from and nearly perfect weather to hold festivals in so it's easy to become quite jaded or indifferent making it difficult for bands to get a decent reaction from the crowd. In England, the weather is utterly miserable all year long and then the blessed summer appears and it literally becomes a different country. People flock to the festivals and drench artists and musicians in a love unlike anything you've ever experienced. The level of appreciation alone is mind-blowing. I can honestly say some of the best shows I've ever played was right here in England, particularly a few weeks ago at Secret Garden Party in the Valley of Antics tent. That crowd took Brassroots to another level of performance and I'll never forget them for that. PB: Historically, many jazz musicians have felt that European audiences have been more respectful in terms of really listening to performers. The emphasis not being so much on drink sales, but providing a venue that's ambient and free of distraction – thus making the room more palatable for the band and the audience. Do you find that to be true? JH: I think it is true that Europeans generally tend to get more into live jazz performance than Americans. The crowds seem to listen a bit more intently and try to truly connect to the performers musically and spiritually. As for the emphasis on drink sales I'd have to say that business seems to be the same all over the globe. The bottom line is always profit but a European venue is more likely to take a chance on an artist in order to present the widest variety possible. PB: The European drinking age is different than in America thus creating opportunities for a younger audience to enjoy the music. Do the teens in Europe frequent the clubs in which you perform or are they engaged in other types of music? JH: I'm lucky enough to get to play quite a wide variety of gigs as a session trombonist so I do get to see a lot of different types of crowds and it does seem that the lower drinking age lends itself to a much broader spectrum of audience members. The young people do have a tendency to go see loads of different types of gigs. PB: You're playing in the group Brassroots. What's the make-up of the band and the musical vision? Mostly original or covers? JH: Brassroots is an eight/ninepiece brass-band (depending on the type of gig). We've got two trombones, two trumpets, a tenor sax, tuba, bass drummer, snare drummer and auxiliary percussionist. It's a traditional New Orleans brass-band instrumentation, but we mostly do brass-band arrangements of pop hits ranging from David Bowie, to Gnarls Barkley to Michael Jackson as well as a few soon-to-be-released originals in the pipeline. My musical vision for the group is a sort of party-band who can come in and play a seamless set like a DJ but rock the crowd much harder, including them in the show more than any other band. You should hear the crowds sing along to the tunes we play. It's definitely a sight to see as we are an instrumental band. PB: Yeah. That sounds amazing. How much promotion is needed to get venue work in Britain and how do you go about getting out the word? How much of your time is devoted to performance as opposed to promotion, rehearsal, arranging and networking? Have you been surprised by the many hats that the musician has to wear? JH: The competition is so fierce in London with a dwindling number of live music venues and an economic recession in full swing. Self-promotion is paramount and getting in good with local promoters and booking agents isn't a bad idea either. We have the obligatory MySpace and Facebook pages and are in the process of having a website designed. If you're an artist and you're not taking advantage of the internet you might as well quit today. I would say about thirty to fifty percent of my time is devoted to promotion and just plain getting the word out about us. The rest I have to split between performance, writing/arranging and networking. I wouldn't say I was surprised by all the hats I've had to wear as I have experience running my own band from when I was a kid of fifteen years old. That being said, the promotion options which I'm presented with nowadays are blinding. PB: You're looking to record an EP? JH: Yes! We are going in to the studio in September to record our first studio EP. We're recording at Faraday Studios in Greenwich. We have an exclusive Bestival (festival on the Isle of Wight-LT) release planned. PB: Who are your musical influences? Do you play other brass instruments? JH: Wow I have so many but right off hand I'll say J.J. Johnson is the master in my book, I also love Urbie Green, Frank Rosolino, Curtis Fuller, Slide Hampton, Wycliffe Gordon, Fred Wesley - the list goes on and on. As far as other brass instruments, as a young'un I was the troop bugle player in Boy Scouts and I fiddle around a bit on tuba and baritone but I'm a bone player through and through. PB: Did you have formal musical training? Besides performing, do you arrange and write? JH: I studied music education and performance at two places, St. Mary's University in San Antonio, Texas and Texas A&M University in Kingsville, Texas. Yes, I do arrange, mostly for my brass band and a bit for singers and rappers. I write a little bit too but not as much as I'd like to. I never considered myself much of a lyricist but I'd love to learn. PB: I met you at a club on Shoreditch High Street. Can you elaborate on how you set up a band night there when the club was virtually empty? What's the make-up of the audiences that come there currently? Is it an international crowd? JH: Well there was another band there originally. It was a trio doing an open jam every Tuesday night. I showed up for a couple and played with them. One night I went and the band wasn't there so I asked the manager what was up and he explained he wasn't too happy with their draw so I told him I would give it a go and the rest is history. The night has become a real success and we get a nice mix of Londoners as well as international tourists from Spain, France, Italy, Portugal and even as far as from Japan and Brazil! I open it up on the third set so we get loads of local musicians coming in for a jam with one of the best rhythm sections in the business, my friends - The Fiction Project; Graham Fox on drums, James Fenn on guitar and Ross Stanley on Hammond organ. These guys never cease to push me and bring something special out of me every week, I love it. PB: What are your favourite periods of jazz and what other types of music inspire you? JH: My favourite period has to be the 50s and 60s with Bird, Diz, Miles, Coltrane, Monk and way more than I can name now.I'm really into soul, R&B, Hip-Hop and Funk as well as Classical music. Gospel has always had a major influence in my playing as well. PB: I noticed that you've performed with the Violent Femmes. That name jumped out at me as being a group that plays music that's far from jazz- standard fare. JH: I had the most amazing time jamming with he Violent Femmes at a festival in South Africa called Oppi Koppi. It felt incredible to be on stage with such a well-known and respected band. I also had the honour of working with one of my all-time musical heroes, Eddie Floyd. I literally knew this man's music before I ever even heard of a trombone. I toured Italy with him and his band for a week this past July. That was something that made a life time of practicing my instrument well beyond worth it. I'm meant to be back in Europe with him in December and I can hardly wait! Me and him have the same favourite football team, America's team, the Dallas Cowboys. Go Cowboys! PB: What's the most challenging part about being a musician and what's the pay-off? JH: I would say the most challenging parts about being a musician would be dealing with the financial inconsistency and trying to stay current without compromising your roots. The pay-off for me would definitely be the performance side. Nothing compares to being onstage in front of hundreds or thousands of people sharing something that's so important to you. PB: Are there musicians in your family? JH: My dad is a producer/keyboardist and my sister sings as well as uncles and aunts on both sides of my family that sing or play instruments. PB: Where do you see yourself in five years? JH: In 5 years I'd like to see myself with my own record label and studio. I'd like to base my label around discovering young, up and coming talent who are taking music to another level. I'd like to create a company that provides facilities for inner-city or deprived kids who see themselves making a fuss in the industry. PB: If you had a time capsule and could store away three valuable items – what would they be? JH: 1. 'The Best of Nina Simone'. 2. An old school Casio keyboard. 3. A trombone. PB: Great, Jerome, I'm certainly glad you decided to take that trombone. Thank you.
Picture Gallery:-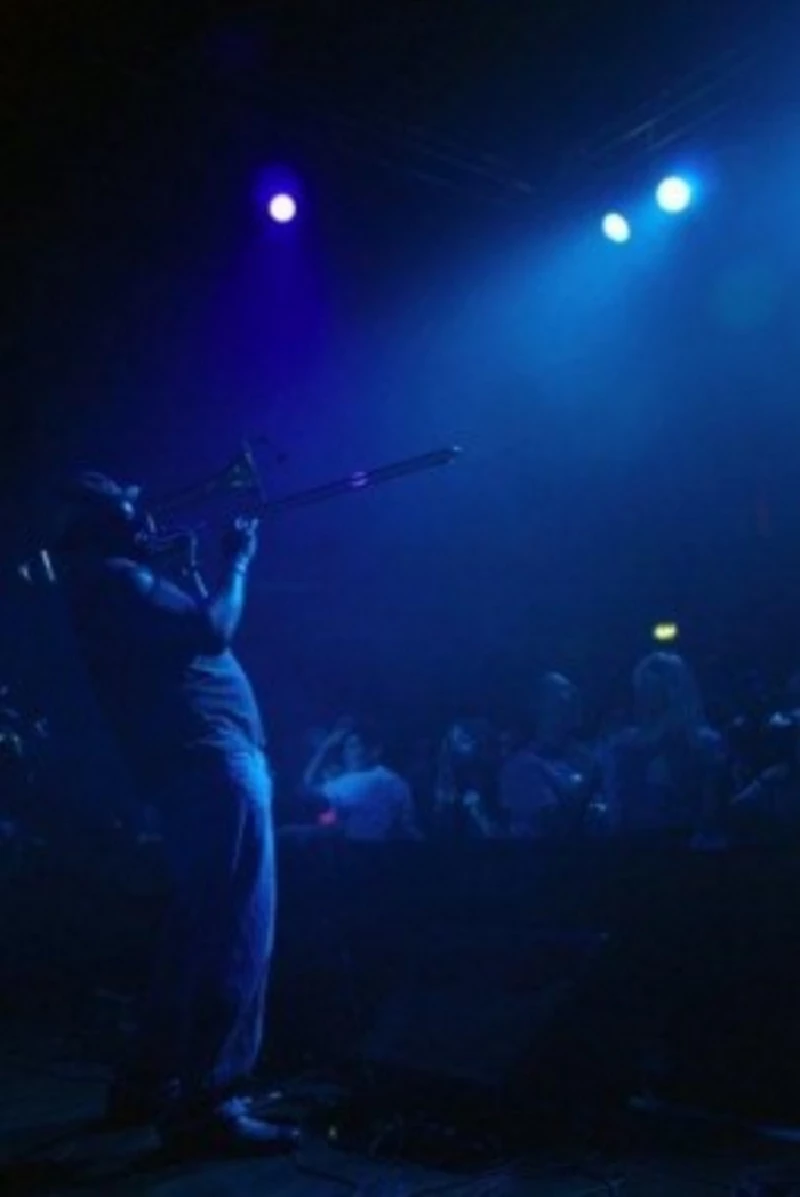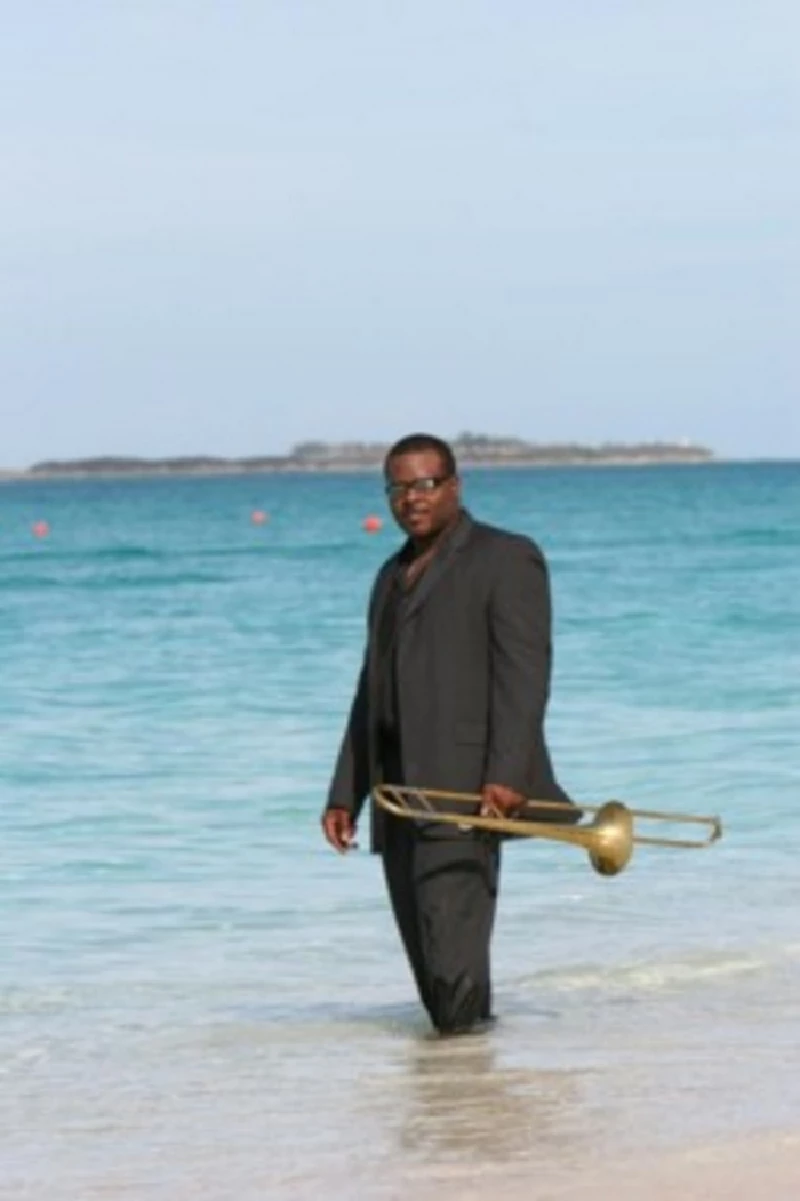 Visitor Comments:-
313

Posted By: CAROL ROBINSON, JACKSONVILLE,FL on 18 Jun 2010
AMAZING YOUNG MAN! THE ARTICLE WAS GREAT, YOUR PHOTOS AS WELL. I REMEMBER YOU AS A CHILD WHILE WE WERE STATIONED IN KINGSVILLE. YOUR MOM SAID "SOMEDAY YOU WILL SEE HIM ON STAGE/TV AND SAY I KNOW HIM." I AM SO PROUD OF YOU. GOOD LUCK AND MANY BLESSINGS.
---
229

Posted By: Charlesetta Chinapoo, Kingsville,Tx. on 12 Oct 2009
Jerome, I enjoyed the article. Awesome. keep up the good works, and enjoy yourself to the fullest. your parents did a spectacular in raising such a fine young man. Love you much Charlesetta May God protect always in whatever you do
---
224

Posted By: MADALINE CARAWAY, KINGSVILLE TEXAS on 23 Sep 2009
THIS IS A WONDERFUL ARTICLE..... JEROME IS A FINE YOUNG MAN..... HE GREW UP IN KINGSVILLE,TEXAS AND I WAS PRIVILEGED TO BE A HUGE PART OF HIS LIFE.... HE HAS EXTRAORDINARY PARENTS THAT DID AN AMAZING JOB WITH HIM... I LOVE YOU JEROME!!!!!
---
223

Posted By: Ebony Brooks-King, Houston, TX on 20 Sep 2009
You're really living life to the fullest. I really enjoyed reading your musical life.
---
222

Posted By: Carla Pares=DeLuna, Rockport, Tx on 18 Sep 2009
I am so pumped to see this article on you Jerome.Awesomw interview, trully enjoyed it... Kudos to you friend from Sam and I both, keep up the good work and when you get home we need to have a good bbq!!Catch up with you at your aunts! See you soon, be blessed snd keep being a blessing!
---
220

Posted By: Chan Lewis, Kingsville, Texas on 16 Sep 2009
I really enjoyed reading about Jerome Harper. I am so proud of him along with the members of the King Star Baptist Church in Kingsville, Texas. You are a true blessing Jerome. Stay focused. Hope to see and hear that sweet music soon.
---
219

Posted By: Kenna Ellis, Los Angeles, CA on 15 Sep 2009
I really appreciate this article. Well put together and really got into deep with the artist. I learned things about him that I didn't know before (he's my first cousin!)and it's great to know he's doing so well out of the country (I live in the US-Los Angeles). Love you Jerome!
---
218

Posted By: Brenda Harper, Corpus Christi Texas 78414 on 15 Sep 2009
What a wonderful article. I was so excited when I got this e-mail. Start reading it, such a wonderful write up about this young man from the US doing it in the UK. Thank you for writing this piece on Jerome Harper. He is a wonderful young man and a blessing to have as a son. I've always been proud of him. God gave him a talent and he has and is using it as he (God)would want him too. Jerome, Keep up the good work and don't forget to treat everyone with kindness and respect. I hope you keep interviewing him and keep us in the US knowing how well and bless he is doing.
---
Pennyblackmusic Regular Contributors
---